EVENT DETAILS
---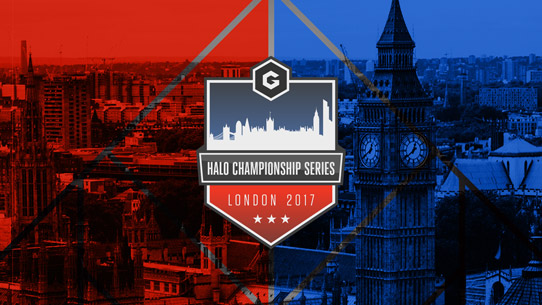 Showcasing the top Halo talent in Europe, HCS London takes place Sept 15-17 inside Gfinity's prestigious (and newly expanded) arena in London. The $25,000 open LAN event will feature 32 teams and will also include a $5,000 Free-For-All competition for the lone wolves.
The Top 3 teams from HCS London will earn a trip to the United States on October 20-22 to compete from the championship bracket at the Fall 2017 Finals by ESL at DreamHack Denver. We can't wait to see Europe's best Halo on display live and in-person later this year – and hope you'll join us!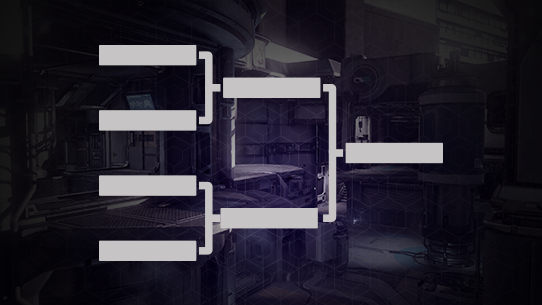 Tournament Format
HCS London will feature open 4v4 and FFA tournaments for any players residing in Europe. The 4v4 tournament will qualify the Top 3 teams to the Fall Finals 2017 at DreamHack Denver via a single, 32-team, double elimination bracket.
Matches will feature Best of 5 and Best of 7 series, and map rotations will be provided at a later date. Players will compete on the Fall 2017 map and gametype settings.
FFA schedule, format, and game settings will be provided at a later date.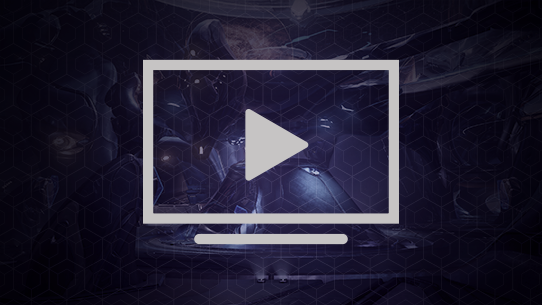 Broadcast Details
Make sure not to miss the HCS London broadcast starting Friday September 15 at 12:00 PM BST (4AM PST) on mixer.com/halo, and twitch.tv/halo. Full broadcast schedule is below:
Friday September 15 – 12:00PM – 10:30PM BST
Saturday September 16 – 12:00PM – 10:30PM BST
Sunday September 17 – 12:00PM – 7:30PM BST
And make sure to keep an eye out for free REQ packs and other giveaways during the show! If you see a REQ code displayed during the broadcast simply go to halo.gg, enter the code, and instantly receive your free REQ pack. Don't delay though, codes displayed on the broadcast are only valid for 15 minutes!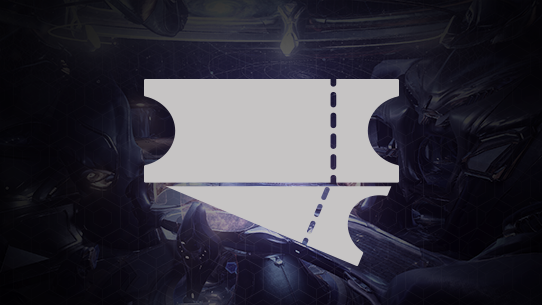 Spectator Tickets
HCS London will be the place to be to check out world-class Halo esports action all weekend long. For those looking to watch the tournament live from the newly-revamped Gfinity Arena, single-day and 3-day spectator tickets are now available.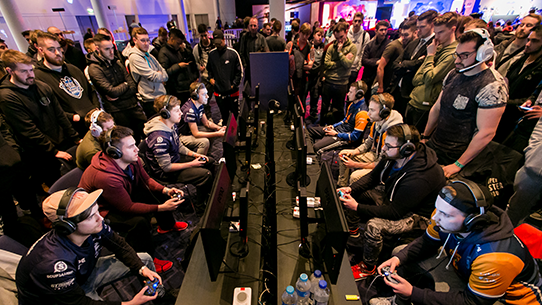 Player Registration
With all the incredible Halo action on display, there's no way you'll want to miss HCS London. The stakes are as high as the competition level, with the Top 3 teams qualifying for the HCS Fall 2017 Finals at DreamHack Dever, and a share of the $25,000 prize pool. For the lone wolves, we've got a $5,000 FFA competition.
Both Team and FFA passes are now available. Don't hesitate to secure your spot, hit the link below to grab a competitor's pass.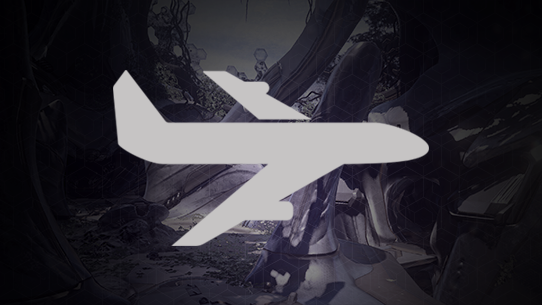 Travel
Venue: Gfinity Arena, Fulham Broadway Retail Centre, Fulham Rd, London SW6 1BW
Airport: London Heathrow (LHR), London Gatwick (LGW), London City (LCY)
Hotels: Nearby partnered hotels include Millennium & Copthorne Hotel at Chelsea Football Club and Holiday Inn Express Earls Court. Stay tuned to this page for discounted rates.
For the Holiday Inn Express Earl's Court, all players can book a room here. This link has the Gfinity discount applied. Alternatively, book directly by emailing Amy Jacobson at reservations@hiexearlscourt.co.uk, and please reference the Gfinity Halo Event in your email. Please note that the discount rate is not available for 1 night stays on the Saturday (16 September) night only, but is currently available for all other nights with a minimum of a 2 night stay including the Saturday. The rooms at the discount price are subject to availability.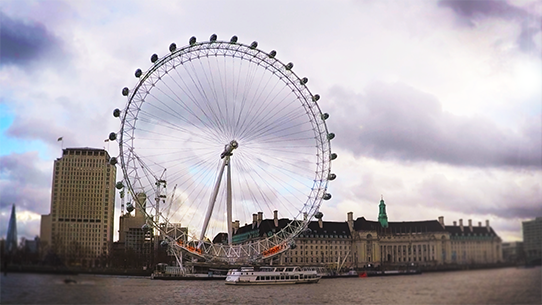 For the Millennium & Copthorne Hotel at Chelsea Football Club, book here. Please note that due to the Chelsea vs Arsenal game this weekend, the hotel has limited availability and cannot guarantee discounted rates. To inquire about discounted rates directly, please contact the hotel at groupres@chelseafc.com and mention you are booking your stay for the Gfinity Halo event. If you are looking to stay at this hotel, we recommend acting fast as availability is limited.
For Hotel IBIS Earl's Court, To directly email Halina at H5623-re8@accor.com, and reference the Gfinity Halo event for the best available rate.The Fulham Broadway tube station is only a 1 minute walk away from the Gfinity Arena. For tube and rail maps, head here.
Gfinity offers great discounts at local restaurants within and nearby the Fulham Broadway Shopping Centre including The Oyster Rooms - Wetherspoons, Wagamamma's, Pizza Express, Yo Sushi, Tossed, McGettigan's, and Byron Burgers. Please show your Gfinity wristband prior to dining to receive these discounts. Please note that these offers may not be applicable at some locations on Chelsea match days.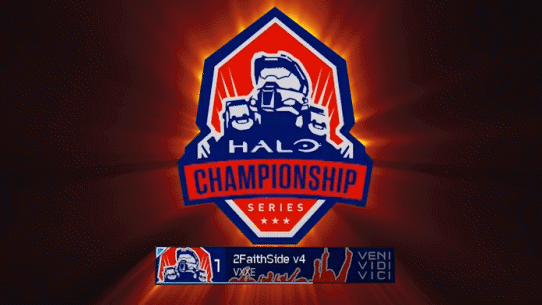 EXCLUSIVE EVENT EMBLEM
All attendees at the HCS Pro League Fall Finals will be eligible to receive the HCS Live Event emblem for use in Halo 5: Guardians customization. Make sure to provide your main Xbox Live Gamertag at time of registration/ticket purchase, and you'll receive your emblem within the weeks that follow the tournament.
This awesome animated emblem is exclusive to fans who attend a live HCS event – now you can showcase your passion and pride for Halo esports in-game for all to see!
FAQ
---
I can't attend the event, but want to watch online. Where can I tune in?
Do I need a full team to purchase a team pass?

No, you can purchase a team pass now to secure a spot in the tournament, and inform your team later.

I'm coaching a team – do I need to purchase anything?

A team pass includes tournament entry for 4 players and 1 coach. No additional purchases are necessary to coach.

Will there be a Free-For-All (FFA) competition at this event?

Yes! HCS London will feature a $5,000 FFA tournament for any and all competitors. Best of luck to those competing! Be on the lookout for specific format details in the coming weeks.

If I buy a team pass, do I have to play in the FFA?

Purchasing a team pass does not mean you have to play in the FFA. With $5,000 on the line though, why wouldn't you? o.O

I don't live in Europe, can I compete in this tournament?

This tournament is region locked to players that reside in Europe.

What's the age limit for this tournament?

The age limit to compete in this tournament is 16+.

Is there a limit to the amount of teams eligible to compete in this tournament?

Yes. This tournament is limited to the first 32 teams to purchase a team pass.

What monitors will be used for this tournament?

The monitors that will be used at this tournament are the BenQ XL2411

What equipment should I bring if I'm competing?

You will need to bring your controller and a micro-USB cable for a wired connection from the controller to the Xbox One.
Batteries must be removed from the controller so they are unable to power the controller.
Headsets will only be provided for mainstage competition.

I have other questions – where's the best place to ask them?