The Ultimate Halo Experience
---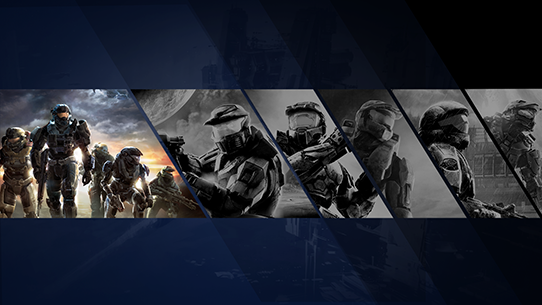 Improved, refreshed and better than ever; the Master Chief's entire story is now available in one product, including visual enhancements with up to 4K UHD resolution on Xbox One X, improved matchmaking, offline LAN, customizable installation options, 60 FPS, and faster load times. Featuring Halo: Combat Evolved Anniversary, Halo 2: Anniversary, Halo 3, Halo 4, and now including the Halo 3: ODST campaign and the the heroic efforts of Noble Team with Halo: Reach, this is the definitive Halo experience.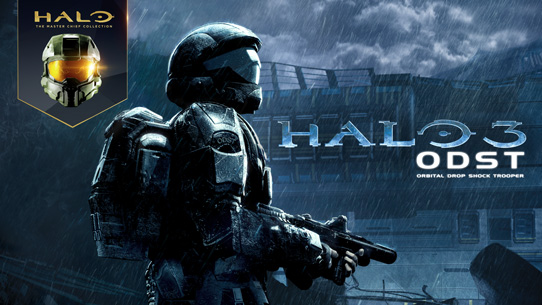 Lock and load, Trooper!
Begin your Halo adventure today in Halo 3: ODST, and experience the events preceding Halo 3 through the eyes of the Orbital Drop Shock Troopers (ODST). Prior to the climactic battle in the Human-Covenant War on Earth in Halo 3, a squad of elite ODST are scattered across New Mombasa and tasked with understanding the motivations behind the Covenant's invasion of the city. Play through 11 campaign missions as a member of the ODST squad or battle alongside friends through waves of Covenant warriors in Firefight.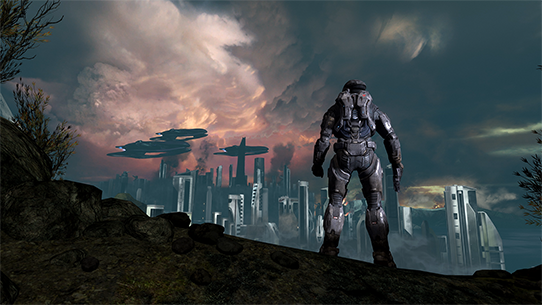 Six Campaigns, One Epic Saga
Halo: The Master Chief Collection offers players their own exciting journey through six games – Halo: Reach, Halo: Combat Evolved Anniversary, Halo 2: Anniversary, Halo 3, Halo 3: ODST Campaign, and Halo 4. Starting with the incredible bravery of Noble Six in Halo: Reach and ending with the rise of a new enemy in Halo 4, experience the complete Master Chief saga across a total of 67 campaign missions.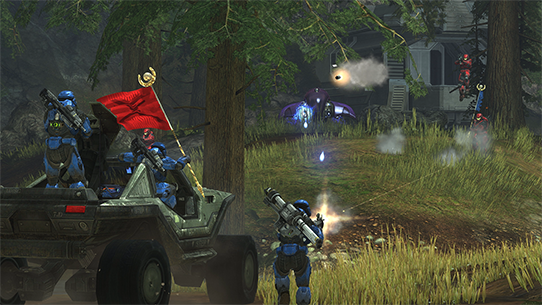 Legendary Multiplayer
Halo: The Master Chief Collection includes five games worth of legendary multiplayer offerings spanning more than 140 multiplayer maps, including the original Halo: Combat Evolved and Spartan Ops maps. Experience competitive and social Multiplayer Matchmaking - including the recently added 'Match Composer' to play the games and modes you want across every title – all powered by a global array of dedicated servers. MCC also supports LAN and splitscreen multiplayer giving players the opportunity to get up close and personal with friends. Go beyond the official content and craft your own experiences or enjoy endless fun with millions of community created maps and game modes brought to life via the power of Forge.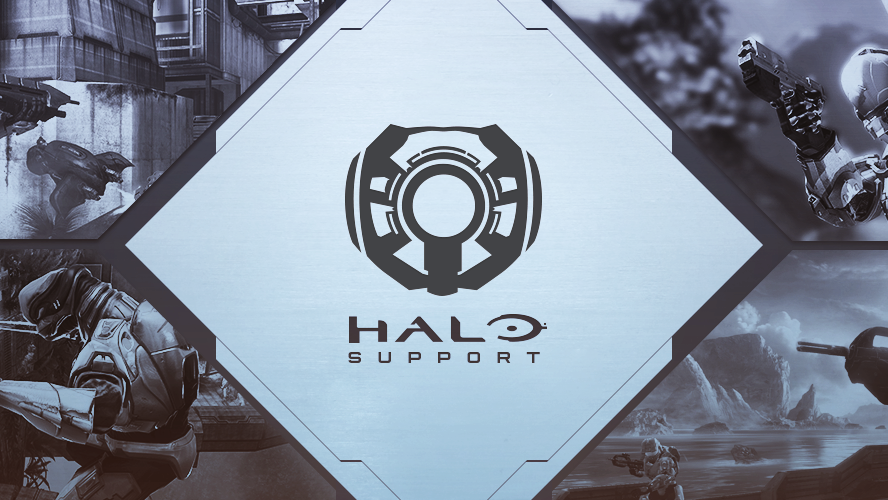 Halo Support
The Halo Support Site is a new customer service website for players. It is a place where you can come and read Knowledge Based Articles (KBAs) to find out known issues, gain insight on what the development team is investigating, and see what others want to see happen in our games. For technical issues and bugs, you will be able to report them and inform our developers of things you want to see resolved.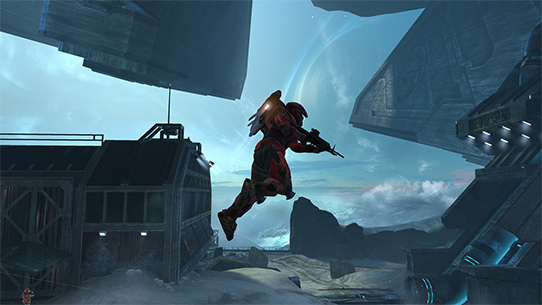 Accessibility
Halo: The Master Chief Collection brings a variety of features across both PC and Console which provide an accessible experience for multiple users in our universe. Click the link below to learn more about Audio, Control, and Gameplay settings you can adjust in Halo: The Master Chief Collection.
Halo: Reach Media Gallery
---
Halo 2: Anniversary Media Gallery
---
Halo: The Master Chief Collection Multiplayer
---
Halo: The Master Chief Collection Campaign
---
Halo 2: Anniversary Comparisons
---
Game Details
---
Select Platform
Game Rating

Release Date
Developer
343 Industries
Publisher
Microsoft Studios
Genre
First Person Shooter
Players
1-4
Co-op
2
Online Multiplayer
1-16
Online Co-op
1-4
System Link
1-16
Release Date
Developer
343 Industries
Publisher
Microsoft Studios
Genre
First Person Shooter
Players
1-4
Co-op
--
Online Multiplayer
1-16
Online Co-op
1-4
System Link
1-16