Halo 5: Guardians
Requisitions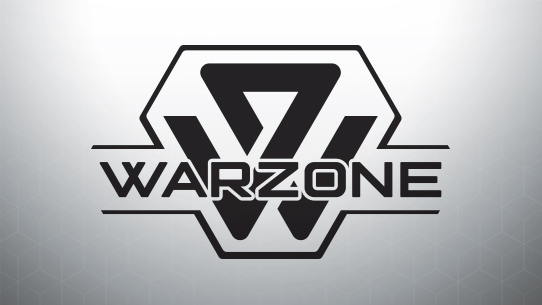 Warzone
Warzone is a massive-scale multiplayer mode that supports 24-player battles with both friendly and enemy AI constantly dropping in to mix up the experience. It's nonstop action when players confront enemy Spartans, Covenant warriors, and Promethean constructs, all while trying to complete a variety of objectives.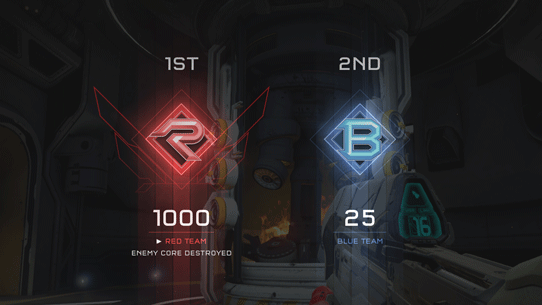 In It To Win It
In Warzone, the first team to 1000 points wins. Teams earn points by capturing and holding the three bases stationed around the environment, taking down map-specific AI Boss adversaries, and killing enemy Spartans. Teams can also win early by destroying the Power Core located in the enemy team's Home Base, something that can only be done while controlling all three bases.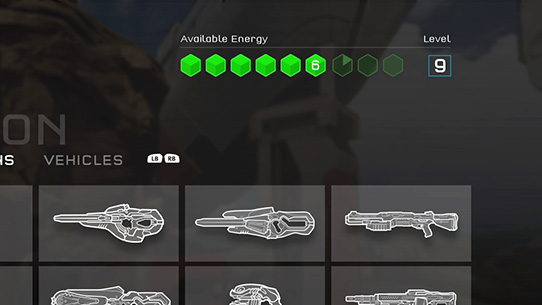 Escalation
During each Warzone match, players increase their REQ Level from 1-9, expanding maximum Energy capacity and giving them access to more of their REQ Collection with each earned level. REQs have a REQ Level requirement that must be met before they can be selected, and an Energy cost for redemption. Energy consumed by calling in power weapons, vehicles, or power ups then regenerates back up to the player's REQ Level capacity.
Loadout weapons can be selected and equipped at the appropriate REQ Level and do not have an Energy cost. An unlocked Armor Mod can also be equipped at REQ Level 5 to further augment the player's Spartan with extra grenade capacity, increased Motion Tracker range, upgraded Shields, and so on.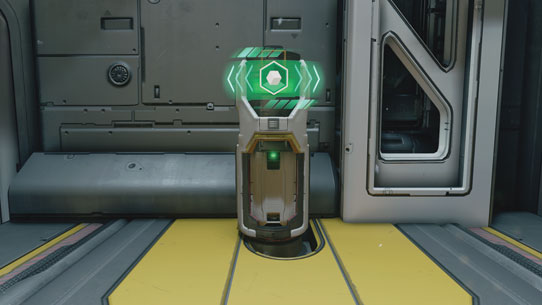 REQ Stations
REQ Stations found throughout each of the Warzone multiplayer maps can be used to redeem REQs. Activated by securing the location, the REQ Stations will display all of a player's REQ Collection and allow them to access the chosen item by expending Energy. REQs can also be accessed in a Warzone match by pressing 'Y' during the respawn period.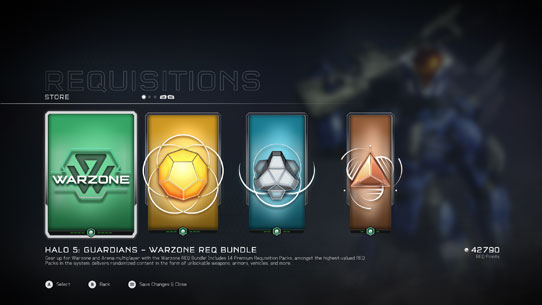 REQreation
The player's entire REQ Collection is available in Warzone, limited only by the match's current REQ Level and available Energy. REQs can accessed at a REQ Station or during the respawn period.
Loadouts: Unlocked Loadout weapon REQs can be swapped with a starting weapons at higher REQ Levels.
Armor Mods: Available at REQ Level 5, Armor Mods allow players to customize their Spartan with an enhanced ability.
Power Weapons: All Power Weapon REQs can be brought into Warzone, including prototype armaments and instruments of legend.
Vehicles: Vehicle REQs authorize the player to bring a combat vehicle directly onto the battlefield.
Power Ups: Power Up REQs grant temporary special abilities to players, like Active Camo and Overshield.
Boosts: Warzone-specific Boost REQ Cards can be selected before the match begins for additional REQ Points or XP upon match completion.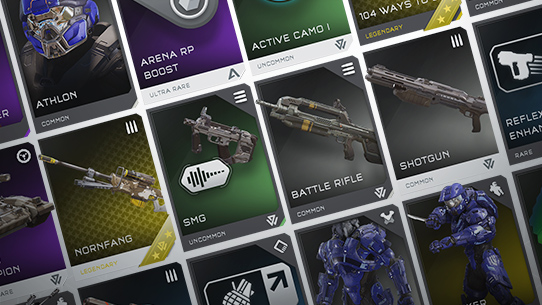 Just Getting Started
Over 1,000 REQs are available now, with hundreds more being added in the next few months! New REQs will include additional power weapons and vehicle variants, as well as cosmetic awards, such as deadly assassinations and new armor permutations. REQ Points for new REQ Packs can be acquired in both Warzone and Arena, so get into the fight and reap the rewards!