Some of My Favorite Halo quotes

"And for the record, I would have kicked your a** the first time if the lady hadn't stopped me!"
Sgt Forge - Halo Wars

"Tell them to make it count"
Jorge - Halo Reach

"I'm ready! How about YOU?!"
Emile - Halo Reach

"This is it baby... hold me"
Sgt Johnson to a Covenant Elite - Halo: Combat Evolved -

"If they came to hear me beg, they will be disappointed."
Arbiter - Halo 2

"Send me out...with a bang..."
Sgt Johnson - Halo 3

- Halo 3 dialogue from the eulogy cutscene. So epic, and yet satisfying -

Hood: For us, the storm has passed. The war is over. But let us not forget, those who journeyed into the howling dark and did not return. For their decision required courage beyond measure. Sacrifice, and unshakeable conviction that their fight...our fight...was hell for it.

Hood: As we start to rebuild, this hillside will remain barren, a memorial to heroes fallen. They ennobled all of us, and they shall not be forgotten.

Hood (to Arbiter): I remember how this war started. What your kind did to mine. I can't forgive you...but...you have my thanks for standing by him until the end. Hard to believe he's dead.

Arbiter: Were it so easy.

Shipmaster: Things looks different without the Prophet's lies clouding our vision. I would like to see our own world, to know that it is safe.

Arbiter: Fear not...for we have made it so.

Shipmaster: By your word Arbiter.

Arbiter: Take us home!
Spartan Company
---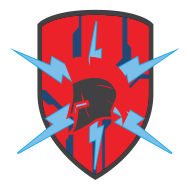 Never quit-Never fail.
96 Members
Est. 2019-03-04
Welcome!
We are Unrelenting in our quest to build a community while we achieve the Achilles armor. We are happy to have you as part of our growing community. When you join one of our companies you are part of the community.
We unlocked the armor in 137 days on 7-19-19
Unrelenting
- English Speaking & grinding for the Achilles Armor and Helmet!
Our company uses a discord server
Halo Community
where we chat, team up and host tournaments. Our members range from the casual player to hardcore. Building community and friendship is what we do best! Having fun is our number one goal. We use these tournaments to measure the dedication our members. Its Basic we want the Armor to do that we need the most active members playing.
Mandatory requirements for members:
Be active on Halo 5 Warzone & Arena
Be friendly & mature - treat all members with fairness & respect.
After accepted to Unrelenting, join our Discord server via this Link: Halo Community
Be willing to grind commendations from time to time - see the #tournament channel
Be min level 50
Not be a member of another company
A shout out to a group of our great Advisors
Note: Customs, Campaign, Firefight, Super Fiesta
and
Infection do not help with comms, so we don't want to see them regularly in your activity, or you will be removed.
**Disclaimer** @Everyone remember to have fun! lets work towards the armor. We Managers will continue to hold the company to the same set of standards. If you don't pull your weight we will find people that do. Its just a game don't get to serious. We will hold weekly tournaments United Together we will accomplish our goals.
Upper Management
====================
Fireteam Diamond
Lieutenant: The Sun Of Mars
Fireteam Sapphire
Lieutenant: ZioDJ
Fireteam Ruby
Lieutenant:Jomil117
Fireteam Jade
Lieutenant:
Fireteam Emerald
Lieutenant:Mandy4U223
Fireteam Amethyst
Lieutenant:a254178u
Flamez US5508
====================
AP:
====================

Feet First
Made your first hot drop into HaloWaypoint.com

Statistician
View your Service Record on the web.

Enlisted
Become a member of an active Spartan Company.

Fireteam Raven Player
Awarded to players of Halo: Fireteam Raven.