We've partnered with top esports teams to give Halo 5 players a brand new way to show their support for their favorite teams in-game. Each esports team skin REQ Pack includes weapon skins for the Magnum and Assault Rifle, as well as a customizable team emblem. Additionally, each pack will contain brand-new Halo Championship Series weapon skins. We believe in enabling the Halo community to support their favorite teams, and in the spirit of this philosophy, a split of the proceeds of each of pack will go directly to the respective team organizations. Purchasing the packs multiple times will unlock 5 rare or better visual customization items including additional HCS REQs, if available.
In addition to team skins, fans can also rep some of their favorite host nations with limited-edition flag skins, which will become available as the Halo World Championship 2018 season rolls through London, Sydney, Mexico City, and Columbus. Whose banner will you rep into battle?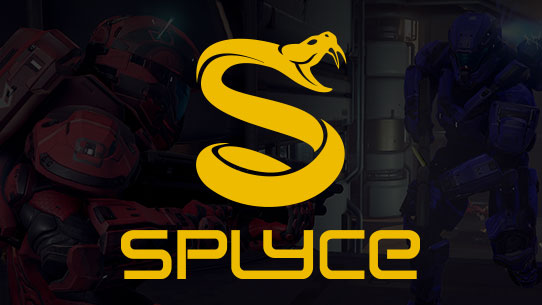 Splyce
Splyce broke out into the Halo esports scene at the beginning of 2017 and have already left an impressive mark on the game. With an HCS title already under their belt, Splyce now have championship wins across multiple esports. Always a fan favorite, the Splyce brand is also one of the most recognizable in all esports across the world. For 2018, they're looking to improve on their performance at Dreamhack Denver with the ultimate goal of claiming a Halo World Championship win.
You can go #OnTheHunt by picking up the Splyce REQ Pack available now!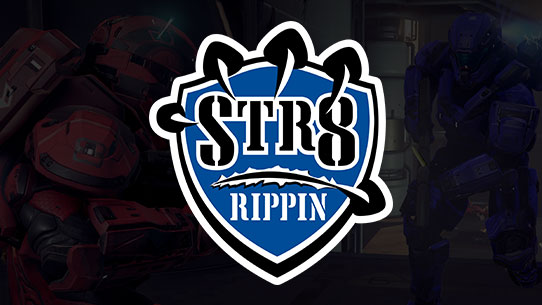 Str8 Rippin
Dating back to 2005, Str8 Rippin are one of the most lauded and historic team organizations in Halo esports. No stranger to success, Str8 Rippin's record is rife with major events wins in multiple Halo titles. At the Halo World Championship 2017 Finals, Str8 Rippin finished in fourth place and look to climb even higher in 2018.
Starting on November 21st, players can don the white, blue, and black of Str8 Rippin to support their favorite Halo esports team.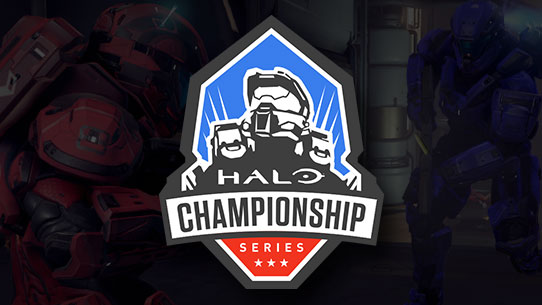 Halo Championship Series
Securing yourself any of the team skin packs will not only get you the skins and emblem of your favorite team, but it will also give you a high chance at some all-new HCS weapon skins for the AR, Magnum, and for the first time, the Battle Rifle. Seven all-new REQs are available within these packs including Red and Blue ARs, BRs and Magnums, as well as the white BR.
The HCS Champion Helmet and Armor are also now available once again, as well as the white HCS AR and Magnum, totaling in 11 REQs!