Your in-game Spartan is a fully realized digital representation of your personality, playstyle, and favorite aspects of the Halo universe. Customization is core to the Halo multiplayer experience, and since the introduction of weapon skins and the REQ system with Halo 5: Guardians, you've been asking for ways to don the colors of your favorite teams to show your support.
We've partnered with seven top esports teams whose players have competed in Halo for years, and have raised many trophies above their heads. Additionally, each pack will contain brand-new Halo Championship Series weapon skins. We strongly believe in enabling the Halo community to support their favorite teams, and to continue this philosophy, a split of the proceeds of each of pack will go directly to the respective team organizations. Fans can also purchase multiple packs to further support their favorite teams, and we wanted to ensure the pack offered a great value each time. Purchasing the packs multiple times will unlock 5 rare or better visual customization items including additional HCS REQs, if available. Let's take a look at what's inside!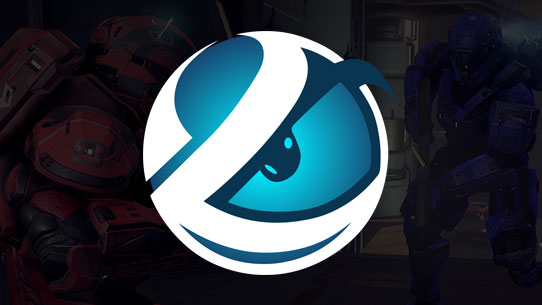 Luminosity Gaming
Founded in 2015, Luminosity Gaming have quickly solidified themselves as one of the preeminent esports organizations in the world. Since breaking out in the Halo scene, Luminosity have fielded a top Halo team in each season, punctuated by a Top 6 placing at the Halo World Championship 2017 Finals. With rising stars like Tripppey and Saiyan leading the way, Luminosity have their eyes set on the next Halo World Championship where they're poised to take it to the next level.
The Luminosity Gaming REQ Pack is now available!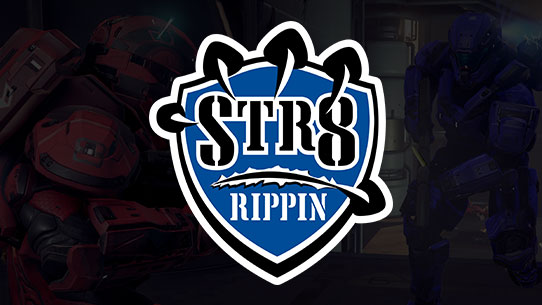 Str8 Rippin
Dating back to 2005, Str8 Rippin are one of the most lauded and historic team organizations in Halo esports. No stranger to success, Str8 Rippin's record is rife with major events wins in multiple Halo titles. At the Halo World Championship 2017 Finals, Str8 Rippin finished in fourth place and look to climb even higher in 2018.
Starting on November 21st, players can don the white, blue, and black of Str8 Rippin to support their favorite Halo esports team.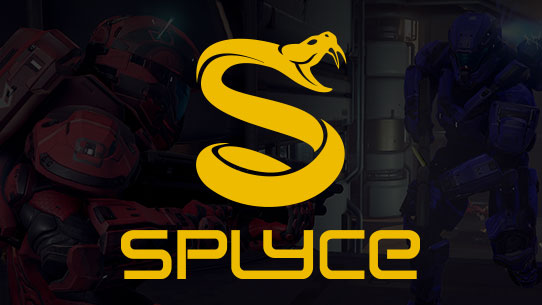 Splyce
Splyce broke out into the Halo esports scene at the beginning of 2017 and have already left an impressive mark on the game. With an HCS title already under their belt, Splyce now have championship wins across multiple esports. Always a fan favorite, the Splyce brand is also one of the most recognizable in all esports across the world. For 2018, they're looking to improve on their performance at Dreamhack Denver with the ultimate goal of claiming a Halo World Championship win.
You can go #OnTheHunt by picking up the Splyce REQ Pack available now!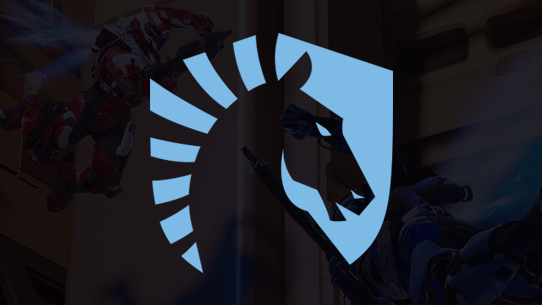 Team Liquid
Team Liquid has become one of the most well-known organizations in the world of esports, having found success in a variety of competitive game genres. In Halo, Team Liquid has transitioned in just a short time from a team fighting to stave off relegation to one of the top teams in the HCS Pro League, finishing in the Top 3 during the Fall 2016 Season, 3rd the HaloWC 2017 Finals, and 2nd place most recently at the Fall 2017 Finals. Now, fans across the globe who live by the #TLWIN mantra can represent their heroes in Halo 5: Guardians with brand new Team Liquid emblem and skins.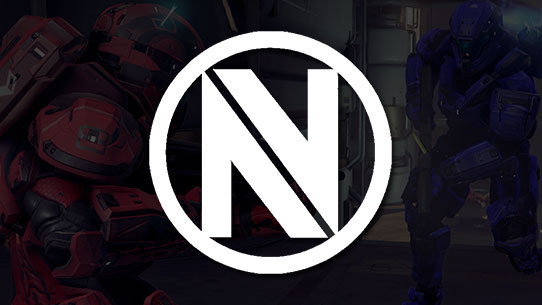 Team EnVyUS
Established in 2007, Team EnVyUs (nV) is one of the most popular esports organizations in the world. The team is known for being a staple in major tournaments and producing multiple championship seasons. Led by fan-beloved, long-time Halo pro Justin "Pistola" Deese, nV put together an impressive Summer 2016 resume in the HCS Pro League to finish third in the standings and earn a berth in the Finals. Team EnVyUs would go on to win the Fall 2017 Finals, place 2nd at the HaloWC 2017 Finals, and take first at HCS Daytona.
With a split of the proceeds going directly to Team EnVyUs, fans can now show their support and carry the nV badging into battle.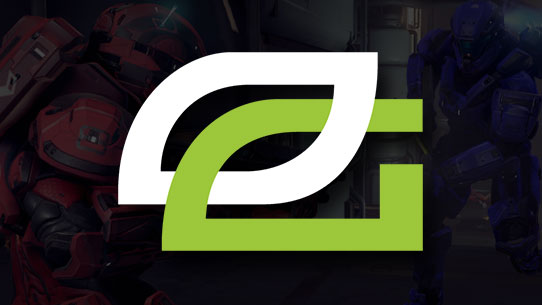 OpTic Gaming
In March 2016, the community watched as Snakebite, Royal 2, Lethul, and Frosty, alongside coach Clutch, took down all opponents that stood before them to become the first winners of the Halo World Championship, forever immortalized in Halo esports history. With incredible precision, poise, and slaying prowess, and under a brand-new banner, this squad is looking to continue its reign over the Halo scene. OpTic would go on to win the 2017 Halo World Championship and off of a big win in Denver, they're poised to make it a three peat in 2018.
We're excited to partner with OpTic Gaming to enable members of #GreenWall to represent their team in Halo 5: Guardians.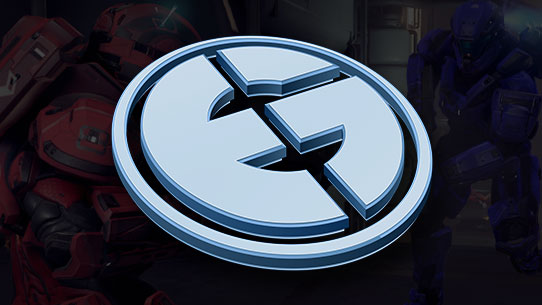 Evil Geniuses
Evil Geniuses broke into the Halo scene with HCS Seasons 1 and 2, and quickly became one of the most dominant teams in Halo esports history. Snip3down, Roy, Lunchbox, and newcomer Commonly, led by coach Towey, were also the Gold medalists at X Games Aspen this past January. Now with Halo World Championship 2016 finalist Suspector on the team, Evil Geniuses is looking to once again claim the throne. EG is one of the most storied esports organizations in the world, and we're thrilled to offer this REQ Pack for fans to support and show off.
Included in this pack, if available, are brand new Evil Geniuses-branded Magnum and Assault Rifle skins, an EG emblem, plus 2 rare or better visual customizations, each with a high chance of unlocking all-new HCS weapon skins for the Assault Rifle, Magnum, and Battle Rifle.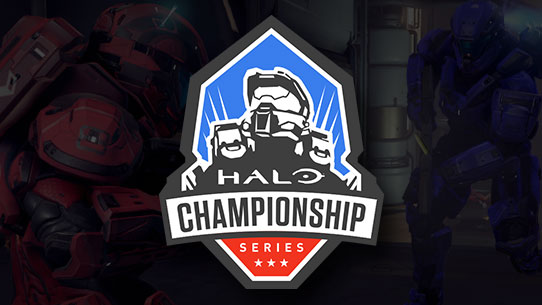 Halo Championship Series
Securing yourself any of the team skin packs will not only get you the skins and emblem of your favorite team, but it will also give you a high chance at some all-new HCS weapon skins for the AR, Magnum, and for the first time, the Battle Rifle. Seven all-new REQs are available within this these packs including Red and Blue ARs, BRs and Magnums, as well as the white BR.
The HCS Champion Helmet and Armor are also now available once again, as well as the white HCS AR and Magnum, totaling in 11 REQs!