New maps for Arena and Warzone, all-new vehicle variants, new power weapons and more cosmetic REQs arrive in the free Ghosts of Meridian release for Halo 5: Guardians. If Warzone is your multiplayer flavor of choice, party up and drop into Skirmish at Darkstar to take down opposing Spartans and never-before-seen bosses. In Arena, you can engage in furious 4v4 battles and epic objectives on Tyrant, a new small-scale symmetrical map built for Capture the Flag and Assault game modes. Ghosts of Meridian also includes a myriad of adjustments for Forge, as well as bug fixes and tweaks to Multiplayer, Campaign, UI, and more!
New Warzone Map
---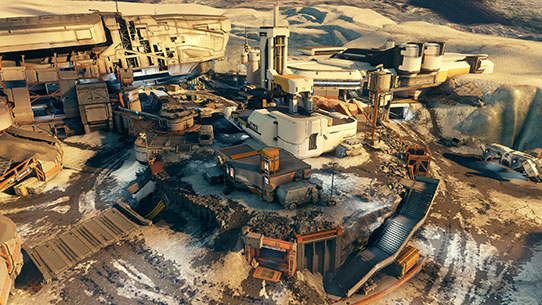 Skirmish at Darkstar
While the loss of Pinnacle Station dealt a massive blow to Liang-Dortmund's operations on Meridian, demand for the planet's vitrified resources has neither slaked nor slowed. Working quickly and quietly to avoid the notice of the Created, regional directors at Liang-Dortmund quickly implemented contingency plans to mitigate the economic impact and reconstitute operations on the frontier planet-moon. Though the company's local headquarters at Meridian Station was devastated, the remote polar outpost of Darkstar Station survived, its workers and engineers largely unaware of the disaster that unfolded on the other side of the planet and the uncertain future that awaits them under Cortana's rule. Despite the uncertain astro-political climate, Liang-Dortmund continues an accelerated resource gathering operation while tacit permission exists, transferring one of its largest resource processor ships, additional workers, and human resource specialists to Meridian's orbit in order to continue work and assess the company's remaining investments. But anomalies abound beneath the battered surface as ancient machinery buried deep in the planet's mantle stir to life, and the UNSC makes plans to once again revisit the surface in search of answers, regardless of what forces that intervention may unleash.
New Arena Map
---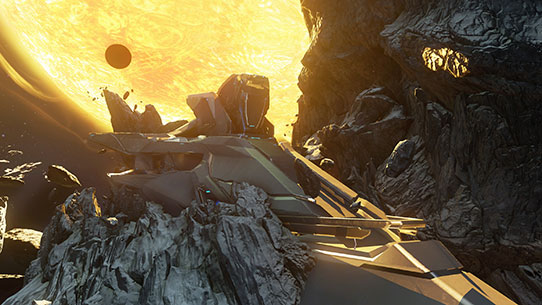 Tyrant
The facility known as Site C by human explorers is one of a handful of intact Forerunner structures remaining in the Zeta Hydronis Secundus system, a grim reminder that even godlike artifice can be undone by the minds and hands of mad tyrants. At the height of Forerunner power these planetoids hosted thriving colonies and seemingly impregnable fortresses, but the war against the Flood saw hard light walls collapse and planetoids shatter under the parasite's relentless assault, cracks in the Forerunner defenses into which the Gravemind poured billions of combat forms, each walking corpse cackling with mad laughter that drowned out screams and shouts of defiance.
Tyrant & Skirmish at Darkstar Screenshots
---
Warzone Firefight Beta
---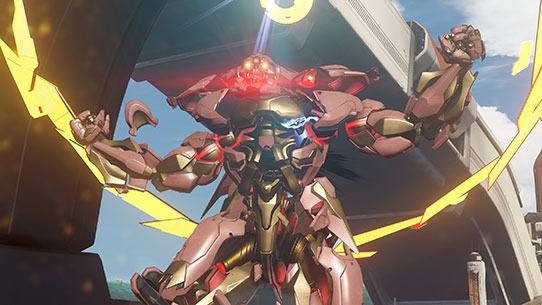 Live April 14-18
Warzone Firefight is an ambitious new multiplayer mode coming to Halo 5: Guardians that stands primed to offer the biggest Halo cooperative experience ever in franchise history. In Warzone Firefight, up to eight players will work together to complete five rounds of increasingly difficult, dynamic objectives set against a timer to emerge victorious. Since its reveal, players all across the world have been chomping at the bit to get a taste of this evolved PvE experience, and now we're happy to announce that from April 14-18, we'll be offering all Halo 5: Guardians players a chance to do just that with our special Warzone Firefight Beta.
The five-day beta experience will see Spartan fireteams of up to 8 players battle against an onslaught of enemy AI on the Escape from A.R.C. Warzone map. You and your friends will tackle a new objective for each of the five rounds, with each task growing progressively more demanding along the way. And since the mode is a fully realized member of the Warzone family, players will have full access to their arsenal in the Halo 5: Guardians REQ system, letting you leverage your REQs in new ways against computer-controlled enemies. In addition, we will offer a brand new promotional pack – the Mythic Warzone REQ Pack – which will make it even easier for eager Spartans to unlock the most powerful REQs in the system.
Forge Weather Effects
---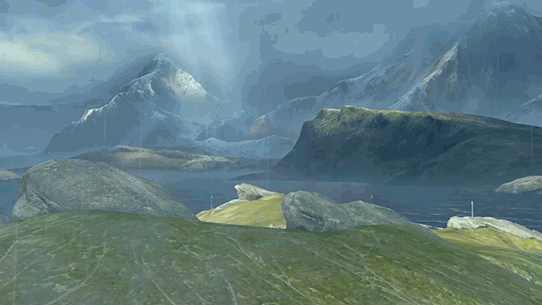 The Forge community continues to astound us with the incredible maps and play spaces carefully constructed since launch. With each update, Forge continues to grow and adapt to the needs of the community as a free service, and Ghosts of Meridian continues that philosophy. We've not only added many new pieces, and squashed some pesky bugs, but we've also added weather effects, a feature that has been on many Forger's wish lists.
New weather effects include: Rain, Snow, Papers, Embers, Dust, and Motes
Add rain to your atmospheric Big Team Battle map, let it snow on your remake of Lockout, or immerse players in your post-apocalyptic city with embers that fill the night sky. We're excited to see how these weather effects take your creations to the next level, and continue to surprise us. Forge on!
Tartarus' Gavel
---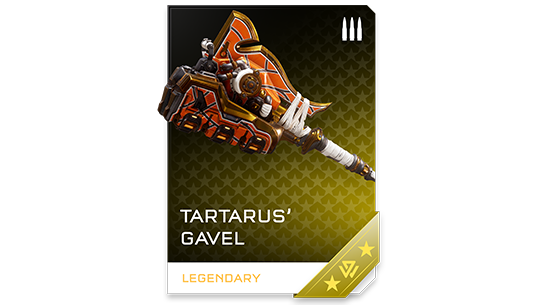 Legendary Mythic
Tartarus' loyal lieutenants were also gifted a weapon worthy of such favor. Mythic Gravity Hammer that unleashes a linear series of kinetic explosions with each swing. Equipping Tartarus' Gavel also boosts movement speed, shield strength, and jump height.
Hannibal Mantis
---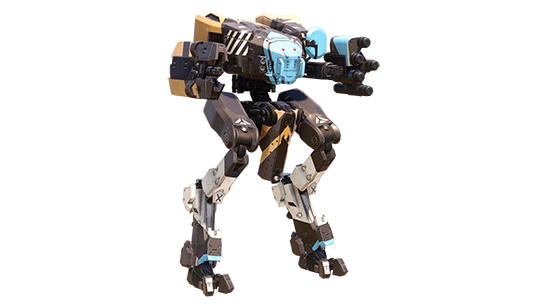 Hannibal works closely with the UNSC in its efforts to incorporate new weapons technology on existing vehicle chassis.
Advanced Mantis with heavy armor, rapid-fire gauss cannon, and experimental ion field missile warheads.
Hannibal Scorpion
---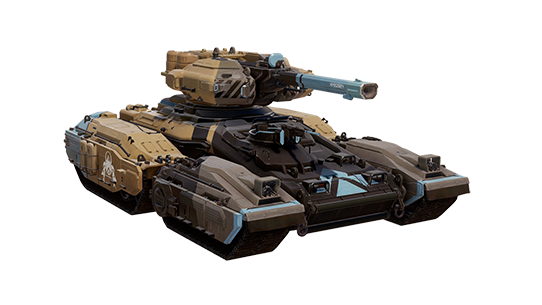 This is but one of Hannibal Weapon Systems' tank test beds fitted with the latest in vehicle-borne directed energy weapons.
Advanced Scorpion with heavy armor and fast-discharge laser currently undergoing trials within UNSC Infinity War Games.
Content Update Notes
---
New features and updates:
New Warzone map added: Skirmish at Darkstar
New Arena map added: Tyrant
Weather effects added to Forge
New sound effects added to Forge
Spartan Company members will now appear in the Active Roster
April 14 – 18: Warzone Firefight Beta playlist goes live.
Multiplayer:
Fixed exploit that allowed players to hide inside Armory base geometry in Warzone
Significantly improved the speed and responsiveness of the REQ Menu, especially for players with a large number of REQs
Favorited friends now appear at the top of Active Roster
Fixed issue where players that a join a match in progress did not have full REQ Energy to start
Reduced instances where the assaulting team could be spawn blocked on Warzone Assault maps
Fixed issues with invisible environment boundaries allowing vehicles to push players out of normal map boundaries
Fixed issue where some players who had recently dealt damage to a Boss did not receive Takedown credit when the Boss was killed by a teammate
SWAT DMRs added to the SWAT playlist
Fixed an issue that caused the Event Feed to not display at the end of a round or match
SWAT game type options have been balanced to allow for even weighting between Magnums, BRs, and DMRs
Gravity Hammer is now the starting weapon in Grifball
Reduced Boss Takedown damage requirement from 10% to 1%
Random Weapon and Random Vehicle REQs can now unlock the most up-to-date REQs, including those from Ghosts of Meridian
Daily Win Bonus Packs can now unlock the most up-to-date single-use REQs, including those from Ghost of Meridian
Players can now "ping" their location in a game when alive to alert teammates by pressing UP on the d-pad in Warzone or Arena
Fixed an issue that caused explosive barrels to not be explosive when the Deathless option is turned on in Custom Games
Sandbox:
Fixed a bug that caused the Spartan Laser to deal incorrect damage against shields
Fixed a bug where damage dealt to Gungoose Cannons did not properly transfer damage to the rest of the vehicle. (The Spartan Laser is excited about this change, too)
Mantis armor has been increased
Reduced the explosion radius of the Whiplash
Needler projectiles now do damage to Wraith and Scorpion weak points
Fixed an issue where Rail Gun aiming light can be seen through geometry
Fixed server crashes surrounding picking up powerups
Fixed a bug that made picking up powerups impossible
With Speed Boost activated, Spartan Charging now kills upon impact
Hydra Launcher now only locks onto the torso of enemy Spartans
Fixed a bug that allowed players to perform a Spartan Charge after performing a Thrust in mid-air
Fixed a bug with Phaeton damage regions that resulted in incorrect weak spot hit markers
Slightly reduced bloom for the Halo: CE Pistol
Improved readability of shields popping immediately after they begin to recharge
Lowered the damage of an uncharged Plasma Pistol shot when fired upon a Ghost's weak point
Fixed a bug that did not allow Ball holders to pick up grenades
Fixed a bug with Advanced Sensors' speed threshold that caused players to show up on radar in some cases where they were not moving at Sprint/Thrust speed or faster
Forge:
New & Updated Features:
Weather Effects added to map properties [Rain, Snow, Dust, Embers, Papers, Motes]
Sound Effects added to extras menu
Starting energy can now be adjusted on weapon
Starting energy and clips can now be adjusted for weapons on weapon pads
New Assets:
props> cover> style> plated>

Cover: Plated [3x12x12; forge]
Cover: Plated [3x12x12; torque]
Cover: Plated [3x12x16; forge]
Cover: Plated [3x12x16; torque]
Cover: Plated [3x16x8; forge]
Cover: Plated [3x16x8; torque]
Cover: Plated [3x16x12; forge]
Cover: Plated [3x16x12; torque]
Cover: Plated [4x12x4.5; forge]
Cover: Plated [4x12x4.5; torque]
Cover: Plated [5x16x12; forge]
Cover: Plated [5x16x12; torque]

natural> trees> fulls>

Tree: Full [34x36x44; acacia; glacier]
Tree: Full [38x40x52; acacia; glacier]
Tree: Full [42x46x44; acacia; glacier]
Tree: Full [55x52x70; acacia; glacier]
Tree: Full [72x70x72; acacia; glacier]
Tree: Full [60x70x94; acacia; glacier]
Tree: Full [75x95x95; acacia; glacier]

natural> plants> ivy>

Plant: Ivy [10x10; glacier]
Plant: Ivy [20x20; glacier]
Plant: Ivy [10x10; glacier; top]
Plant: Ivy [20x10; glacier; top]

natural> plants> bushes>

Plant: Bush [4x4x3; glacier]
Plant: Bush [8x8x6; glacier]
Plant: Bush [8x8x8; glacier]
Plant: Bush [16x16x16; glacier]

natural> plants> grass>

Plant: Grass [2x3; glacier]
Plant: Grass [4x6; glacier]
Plant: Grass [6x6; glacier]

natural> trees> fulls>

Tree: Full [34x36x44; acacia; alpine]
Tree: Full [38x40x52; acacia; alpine]
Tree: Full [42x46x44; acacia; alpine]
Tree: Full [55x52x70; acacia; alpine]
Tree: Full [72x70x72; acacia; alpine]
Tree: Full [60x70x94; acacia; alpine]
Tree: Full [75x95x95; acacia; alpine]

natural> plants> ivy>

Plant: Ivy [10x10; alpine]
Plant: Ivy [20x20; alpine]
Plant: Ivy [10x10; alpine; top]
Plant: Ivy [20x10; alpine; top]

gameplay> shields> type> two-way>

Shield: Two-Way [8x48]
Shield: Two-Way [16x48]
Shield: Two-Way [24x48]
Shield: Two-Way [32x48]
Shield: Two-Way [48x48]
Shield: Two-Way [64x24]
Shield: Two-Way [64x48]

gameplay> gravity-vols> type> invisible>

Gravity Volume [8x8x16; invisible]
Gravity Volume [16x16x32; invisible]
Gravity Volume [32x32x64; invisible]
Gravity Volume [64x64x128; invisible]
Gravity Volume [128x128x256; invisible]
Gravity Volume [128x256x128; invisible]
Gravity Volume [256x256x256; invisible]

gameplay> gravity-vols> type> visible>

Gravity Volume [8x8x16; visible]
Gravity Volume [16x16x32; visible]
Gravity Volume [32x32x64; visible]
Gravity Volume [64x64x128; visible]
Gravity Volume [128x128x256; visible]
Gravity Volume [128x256x128; visible]
Gravity Volume [256x256x256; visible]

gameplay> shields> type> one-way>

Shield: One-Way [8x24]
Shield: One-Way [8x48]
Shield: One-Way [16x24]
Shield: One-Way [16x48]
Shield: One-Way [24x24]
Shield: One-Way [24x48]
Shield: One-Way [32x24]
Shield: One-Way [32x48]
Shield: One-Way [48x24]
Shield: One-Way [48x48]
Shield: One-Way [64x24]
Shield: One-Way [64x48]

gameplay> shields> type> emitters>

Shield [3x3x24; emitter]
Shield [3x3x48; emitter]

gameplay> shields> type> generators>

Shield [4x4x48; generator]

gameplay> shields> type> corners>

Shield [8x8x48; generator; corner]

structures> accents> doors>

Accent: Door [2x14x17; forge]
Accent: Door [2x14x17; torque]

primitives> rings>

Ring: 16' [56x56x8; half]
Ring: 16' [56x56x8; quarter]
Ring: 16' [56x56x8; eighth]
Ring: 16' [56x56x16; half]
Ring: 16' [56x56x16; quarter]
Ring: 16' [56x56x16; eighth]
Ring: 16' [56x56x20; half]
Ring: 16' [56x56x20; quarter]
Ring: 16' [56x56x20; eighth]
Ring: 16' [64x64x20; half]
Ring: 16' [64x64x20; quarter]
Ring: 16' [64x64x20; eighth]

natural> plants> grass>

Plant: Grass [2x3; alpine]
Plant: Grass [4x6; alpine]
Plant: Grass [6x6; alpine]

natural> plants> bushes>

Plant: Bush [4x4x3; alpine]
Plant: Bush [8x8x6; alpine]
Plant: Bush [8x8x8; alpine]
Plant: Bush [16x16x16; alpine]

props> exploding>

Fusion Barrel [Forerunner; 3x3x4; red; exploding]
Fusion Barrel [Forerunner; 3x3x4; blue; exploding]

props> construction> canisters>

Canister [8x2x4; stand]
Canister [18x2x4; stand]
Canister [9x46x9; single]

props> urban> vending>

Soda Can [1x1x1.5; forge; a]
Soda Can [1x1x1.5; forge; b]

props> holograms>

Hologram [7x5x12; station; blue]
Hologram [7x5x12; station; red]

extras> sounds> alarm>

Sound: Alarm [small]
Sound: Alarm [medium]
Sound: Alarm [large]

extras> sounds> urban>

Sound: Urban [traffic]
Sound: Urban [construction]

extras> sounds> crowd>

Sound: Crowd [walla]
Sound: Crowd [cheer; small]
Sound: Crowd [cheer; large]
Sound: Crowd [cheer; chant]
Sound: Crowd [boos]

extras> sounds> nature>

Sound: Nature [ledge; debris]
Sound: Nature [wind; gust]
Sound: Nature [wood; groans]
Sound: Nature [lava; small]
Sound: Nature [lava; medium]

extras> sounds> water>

Sound: Water [drips; slow]
Sound: Water [drips; fast]
Sound: Water [bubbles; thick]
Sound: Water [bubbles; fast]
Sound: Water [wall; light]
Sound: Water [wall; heavy]
Sound: Water [rain; window]
Sound: Water [river; small]
Sound: Water [river; medium]
Sound: Water [river; large]
Sound: Water [waterfall; small]
Sound: Water [waterfall; medium]
Sound: Water [waterfall; large]
Sound: Water [waves; laps]
Sound: Water [waves; ocean]
Sound: Water [underwater]

extras> sounds> animals>

Sound: Animal [cat; fight]
Sound: Animal [piggy; grunts]
Sound: Animal [piggy; startled]
Sound: Animal [piggy; angry]
Sound: Animal [whale; calls]

extras> sounds> covenant>
extras> sounds> horror>

Sound: Horror [stinger]
Sound: Horror [movements; forest]
Sound: Horror [movements; cave]
Sound: Horror [scream; distant]
Sound: Horror [impacts; distant]
Sound: Horror [ghost; moan]
Sound: Horror [ghost; goofy]

extras> blockers> type> vehicle>

Blocker: Vehicle [1x1]
Blocker: Vehicle [1x2]
Blocker: Vehicle [2x2]
Blocker: Vehicle [2x4]
Blocker: Vehicle [4x4]
Blocker: Vehicle [4x8]
Blocker: Vehicle [8x8]
Blocker: Vehicle [8x16]
Blocker: Vehicle [16x16]
Blocker: Vehicle [16x32]
Blocker: Vehicle [32x32]
Blocker: Vehicle [32x64]
Blocker: Vehicle [64x64]
Blocker: Vehicle [64x128]
Blocker: Vehicle [128x128]
Bug fixes, Tweaks, & Cleanup:
Fixed issues where objects would become almost completely black when placed under certain conditions
Fixed an issue that would prevent Forgers from being able to save a map until they restarted Halo 5: Guardians
Fixed a bug where objects would randomly rotate when opening the objects property menu
Objects moved via scripting will respect, "Reset Object Position" commands
Fixed bugs surrounding welding, especially when welding to animated machines (i.e. pistons)
Fixed Magnets for Wall 2x64x4 base variant
Fixed various object LOD (level of detail) issues
Grav volumes:

Fixed dimensions of some grav volumes that were intended to be wider than tall, and vice versa
Fixed magnets on some grav volumes

Grav volumes can no longer be selected from the top, making it easier pick up objects inside them
Fixed an issue with Phased/Fixed crates despawning incorrectly
Crates despawned via scripting now correctly respawn on "Respawn All Objects"
Locked objects can no longer be accidentally deleted
Fixed an issue that caused FX to stop working after the first round in round based game types
Fixed an issue where changes to a script's properties wouldn't take effect right after changing the script's type
Fixed an issue where opening the object properties menu, rotation edit is applied and is incorrect
Added length, width, and height organization to Shields and Grav volumes to help organize the increased quantity of those objects
One-way and Two-way shields respawn time can now be adjusted with the respawn properties. NOTE: All previously placed shields will no longer respawn unless updated. To replicate original behavior, set respawn timer to 10 seconds (default)
All objects in props>exploding now do consistent damage when destroyed
Fixed an issue that caused weapons and power ups to block players when set to Phased or Fixed