Twitch
---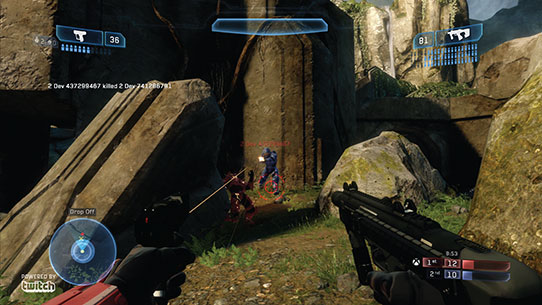 Twitch is a third party service that allows gamers to view or broadcast gameplay live.
Currently, the Halo Channel only supports watching Master Chief Collection streams. You can filter all Master Chief Collection streams by Game (Halo: Combat Evolved Anniversary, Halo 2 Anniversary, Halo 3, or Halo 4), Skill, Number of Viewers, and/or Matchmaking playlist. You can sort the resulting streams by the skill of the players in the stream or by the number of viewers of the stream.
If you are unable to view Twitch streams on the Halo Channel, your Xbox may be set to disable User Generated Content. In order to see Twitch streams, you'll have to update your Xbox Preferences.
Settings > Privacy & Online Safety > Custom > See content other people make > Everybody