The Studio
---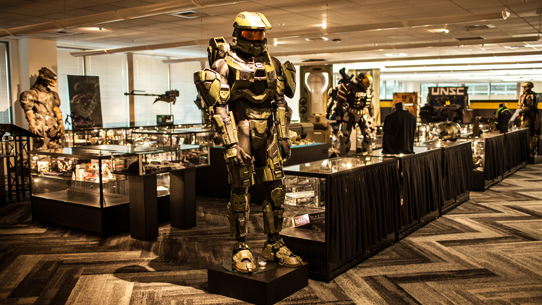 343 Industries is dedicated to making world class sci-fi entertainment experiences in a beloved and legendary universe. As part of Microsoft Studios, we are a team of dedicated artists, engineers, designers, animators, producers, storytellers and dreamers from every walk of life, focused around the shared vision of making the most compelling and beautiful worlds in the industry. Located in Redmond in the beautiful and inspirational Pacific Northwest, we're focused on excellence, innovation and fun.
We're charged with the past, present and future of Halo, a campaign, multiplayer and story-driven collection of awe inspiring experiences, and job one is to drive that universe forward in compelling and engaging new ways.
Culture
---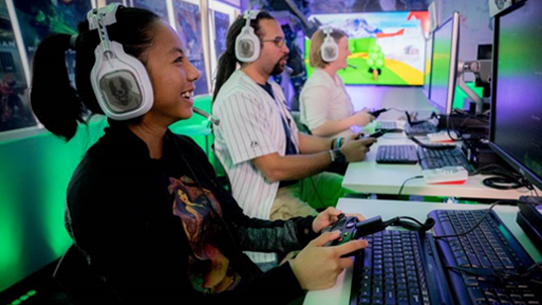 343 Industries is built on a culture of collaboration, invention and diversity of thought. We value openness, directness, and nurture a supportive and encouraging environment. We strive to push the limits of innovation and our imagination to empower the Hero, the Explorer and the Creator inside all of us.
Working closely with the Xbox and Windows platform teams, we're dedicated to making experiences that take the best advantage of each platform we work on, and innovating new ideas to push those platforms ahead. We encourage teams and individuals to make their voices heard and to listen across the entirety of the studio.
This is a team that supports and respects the efforts of every discipline under our roof, and thrives through the realization that a shared vision and goals can be enhanced from every avenue of our development process and people. We believe that strong teamwork is the best way to create projects of this size and complexity.
Ultimately, we are about finding joy, satisfaction and invention through the creation of fun, memorable and wonder-filled experiences.
Opportunity
---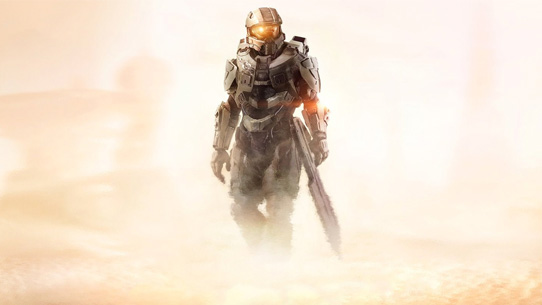 This is your chance to embark on a career with some of the most talented and inventive folks in this incredible business. To bring your talent, effort and dreams to a passion-filled work environment, in a beautiful part of the world, and working on one of the most beloved franchises in video game history.
We want your excellence, dedication and passion for creating and building worlds, wonders and experiences that reflect our shared values of fun and imagination.