Esports
FACEIT Ignite – August 17-18
Event Details
---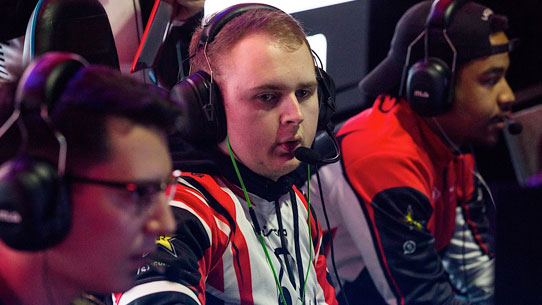 FACEIT and 343 Industries are teaming up for the first time to bring Europe its first major Halo 3 event in nearly a decade. Introducing, FACEIT Ignite!
Located in the heart of London at Lock 4 within Twickenham Stadium, FACEIT Ignite will bring back the grit and grind of LAN events that Halo has always been known for. It's no holds barred for the 32 teams that will be in attendance!
Additionally, FACEIT Ignite will also play host to a 2v2 side tournament in Halo 5 with many European players still competing in the game to this day!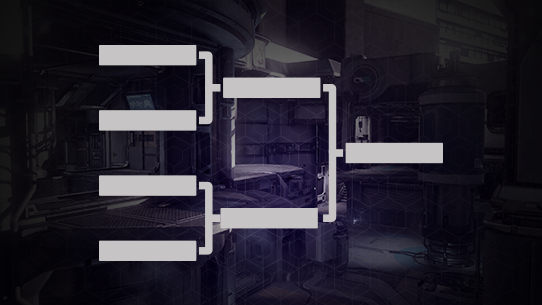 Tournament Format
Leading up to the main event, online qualifiers in North America and Europe will take place. The top team from North America, and the top 2 teams from Europe will be flown out to London for the event. Joining the rest of the field, the total of 32 teams will be split into 4 groups of 8 teams. In this unique format, teams will play multiple games in order to determine placement into a smaller double elimination bracket.
Teams will be seeded by the online qualifiers and groups will be divided based on those seeds.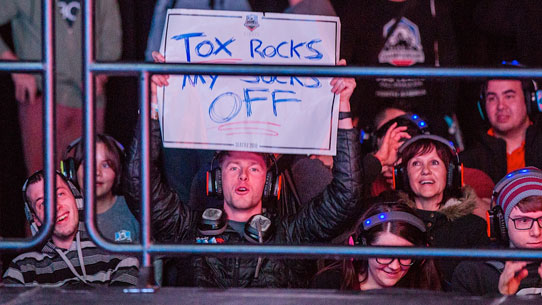 Spectator Tickets
London will play host to Europe's first major Halo 3 open LAN in nearly a decade and you can catch all of the action live in person! Not only will Europe's finest teams, players, and returning legends be in attendance – but also the top qualified team from North America!
Don't miss your chance to be part of this historic event!
Spectator tickets are available now!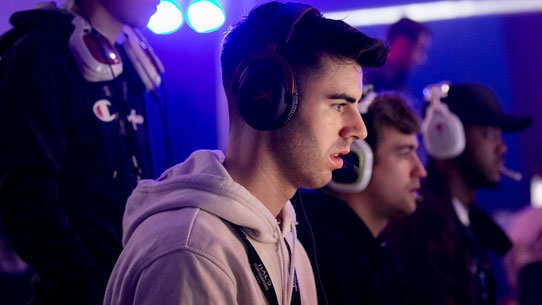 Player Registration
All teams competing in the tournament will be required to purchase a Halo team pass. Halo 3 4v4 passes are available for the price of £120, which also includes access to the Halo 5 2v2. Halo 5 2v2 passes are available for £44.
Check-in for the 4v4 on Halo 3, and 2v2 on Halo 5 will take place onsite in London. More information about onsite check-in times for the tournaments will be available closer to the start of the event.
Team passes are available now!
Event FAQ
---
How many team passes are available for purchase?
There are 29 Halo 3 4v4 Team Passes available for purchase, with the remaining 3 going to the Online Qualifier invitees. There will be a total of 32 teams in attendance.
I'm coaching a team – do I need to purchase anything?
No, your entry is included with a Halo 3 4v4 Team Pass.

Do I need a full team to purchase a team pass?
No, but you do need to submit a complete 4 player roster by August 10, 2019. Rosters can be submitted and confirmed via email: haloignite@faceit.com. We also encourage players to create a FACEIT profile prior to attendance, as this will be used both Online and Offline events.
Will there be a Free-For-All (FFA) competition at this event?
No, there is no FFA competition at FACEIT Ignite.
If I buy a 4v4 pass, can I play in the 2v2?
If your team is eliminated on Day 1 of FACEIT Ignite, then you will be permitted to compete in the Halo 5 2v2 tournament if desired without any additional purchase necessary.
I don't live in the United States/UK/EU, can I compete in this tournament?
Yes, anyone can attend FACEIT Ignite by purchasing a Team Pass, regardless of region. However, the Online Qualifiers are only open to North American and European teams.
What's the age limit for this tournament?
16+ unless accompanied by a parent or guardian.
Is there a limit to the number of teams eligible to compete in this tournament?
The Halo 3 4v4 tournament is limited to 32 teams. The Halo 5 2v2 tournament is limited to 64 teams.
What equipment should I bring if I'm competing?
Please bring a controller with accompanying micro USB cable. We do not allow wireless controllers and all batteries must be removed prior to entering the venue.
Controllers permitted: Official Microsoft Xbox Controllers, Official Xbox Elite Controllers, Scuf controllers, or Razer Wolverine Controllers. No other controller will be permitted for tournament play.
Astro Headsets and MIXAMPs will be provided at each tournament station for competitor use.
What is the prizing distribution for the 4v4?
1st Place - $10000
2nd Place - $6000
3rd Place - $4000
4th Place - $2500
5th & 6th Place - $1250
What is the prizing distribution for the 2v2?
1st Place - $2400
2nd Place - $1400
3rd Place - $800
4th Place - $400
I have more questions – where can I ask them?
You can reach us on Twitter via @HCS or @FACEITHalo or if you prefer e-mail, please contact FACEIT at haloignite@faceit.com
I can't attend the event, but I'd like to watch online. How can I tune in?
FACEIT Ignite will be broadcast live on multiple streaming platforms including...
mixer.com/faceit
caffeine.tv/faceit
twitch.tv/faceittv