Esports
Halo MCC Pro Series
MCC Pro Series Overview
---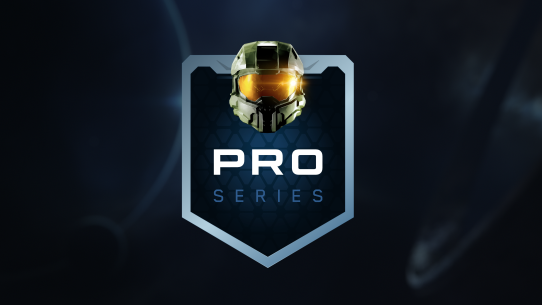 The Halo MCC Pro Series is a weekly online 4v4 tournament series featuring cash prizes for professional and amateur players alike. Register your team for free, and prove yourself against the best of the best.
FORMAT
Open tournaments every Sunday at 2pm PT!
Prize: $1,000
Double Elimination
Current Game: Halo 3 on PC and Xbox
Compete Weekly
---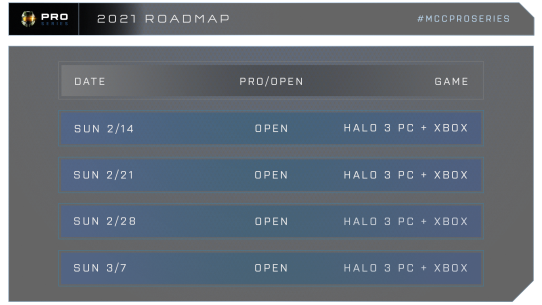 How To Play
Assemble your squad and compete for cash prizes every Friday. (OPEN tournaments resume on Feb 14th!)
To spectate the competition live, head to aka.ms/HaloMCCStreams.