Esports
Halo World Championship Finals
Event Details
---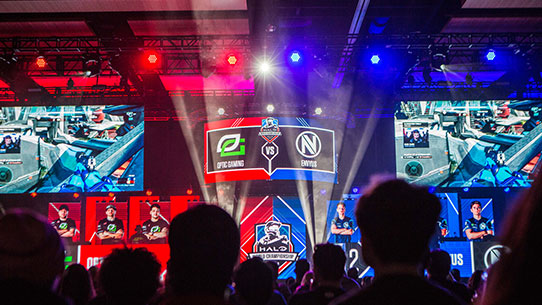 The Halo World Championship Finals take place April 13 - 15 in Seattle, WA – a global competition where the best Halo teams from all corners of the Earth vie for their share of $1,000,000, and a permanent place in the annals of Halo esports history!
Join us on the broadcast!
Event Spectators - Show Open Times: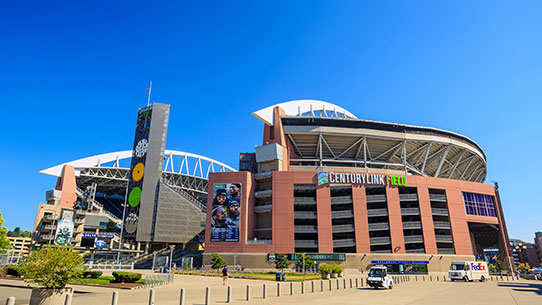 Venue
The Halo World Championship is the biggest and most prestigious event in the Halo esports calendar. It's the crown jewel, with more than a million dollars in prizing on the line as well as the right to claim the title of best Halo players in the world – so a venue matching that prestige was only fitting.
The Century Link Field Event Center will play home to the Halo World Championship 2018 Finals in Seattle, Washington – Halo's hometown.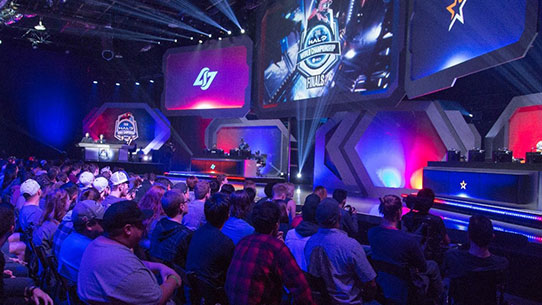 Spectator Tickets
Tickets for the Halo World Championship 2018 Finals come in two types – General Admission and VIP.
For those interested in the VIP package, here's what's included:
VIP-exclusive line for expedited entrance into the venue
VIP designated seating area in front of the stage
Access to exclusive VIP lounge
Exclusive HaloWC Finals apparel item (only available with the VIP ticket purchase)
Grab your tickets and witness Halo history!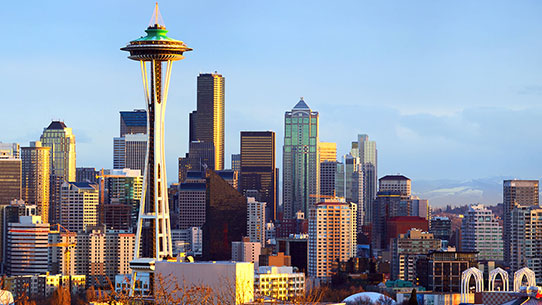 Travel
Venue: Century Link Field Event Center
Airport: Seattle-Tacoma International Airport (SEA)
Ground transportation: Uber, Lyft, Link Light Rail, King Country Metro, Yellow Cab
Recommended Hotels:

Embassy Suites by Hilton Seattle Downtown Pioneer Square
Crowne Plaza Seattle - Downtown
For discounted rates at the above hotels, attendees should use this link.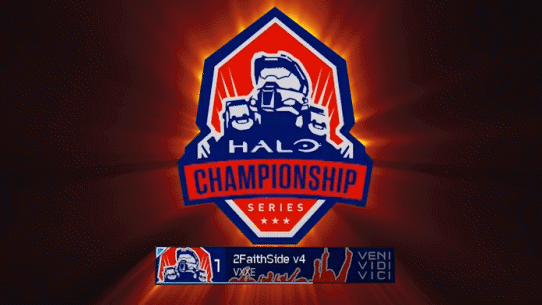 EXCLUSIVE EVENT EMBLEM
All attendees at the Halo World Championship 2018 Finals will be eligible to receive the HCS Live Event emblem for use in Halo 5: Guardians. At the event, be sure to find the kiosk where you can enter in your gamertag!
This awesome animated emblem is exclusive to fans who attend a live HCS event – now you can showcase your passion and pride for Halo esports in-game for all to see!
FAQ
---
I can't attend the event, but want to watch online. Where can I tune in?
Specific broadcast times will be posted before the event begins, but you can watch the event online at mixer.com/Halo, twitch.tv/Halo, and MLG.com/Halo. There will also be a second broadcast so you can watch casters call even more matches on mixer.com/HCS, Twitch.tv/HCS, and MLG.com/HCS. Every 4v4 match taking place at the HaloWC 2018 Finals will be aired live.
Broadcast Schedule:

Friday – 12PM PDT / 3PM ET / 8PM GMT
Saturday – 10AM PDT / 1PM ET / 6PM GMT
Sunday – 11AM PDT / 2PM ET / 7PM GMT

I am attending the event, when can I show up?
The venue's doors will open Friday at 11AM (10AM for VIP), Saturday at 9AM (8AM for VIP), and Sunday at 9AM (8AM for VIP).
Where can I apply for a media pass?
If you'd like to apply for a media pass, please email events@mlg.tv
Will there be a Free-For-All (FFA) competition at this event?
Yes! The HaloWC 2018 Finals will feature a $10,000 FFA tournament, which is open to all spectators. There are three open spots remaining to make it to the Grand Finals, and those three spots will be determined at this event. Best of luck to those competing!
What else is happening at the event?
On top of watching the best Halo players compete for $1,000,000, there will be plenty of other things to do at the event. These including a photo booth, signings, visiting partner booths and more. Event schedules will be posted around the venue so you always know what's happening next.
What is the age limit for this event?

Anyone age 13 and under will need to be accompanied by a parent or a guardian while they attend the event.
Spectators under the age of 18 will need to present a parental consent form. Parental consent form can be found here.
What's the bag policy for this event?

All bags will be searched upon arrival to the venue, Bags larger than 16" x 5" 18" will not be permitted inside the venue.
I'd like to cosplay for this event - are there any guidelines I should be aware of?

Acceptable costume weapon props are limited to air-filled or soft plastic melee weapons (swords, daggers, maces, clubs, etc.) and wooden staves that are not shod with metal.
Prohibited Items: edged weapons (such as knives, daggers, or swords for costumes), actual clubs, maces, or other crushing weapons; projectile weapons, even if unloaded or nonfunctional (including air guns, longbows, crossbows, etc.) FIREARMS are strictly prohibited.
What equipment should I bring if I'm competing?
You will need to bring your controller and a micro-USB cable for a wired connection from the controller to the Xbox One.
Batteries must be removed from the controller, so they are unable to power the controller.
Headsets will be provided for mainstage competition, but you must bring your own for play on all other stations. Headsets must use a single 3.5mm input.
Players must bring their own earbud headphones to compete on mainstage.
I have other questions – where's the best place to ask them?