Esports
HCS London 2018 - September 14 - 16
Event Details
---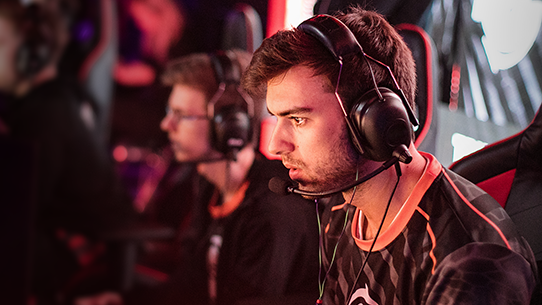 Live from the Gfinity Arena, the Halo Championship Series makes its way back to London but with new competitive settings, new teams, and new formats. For the first time ever, HCS London will be region unlocked and will play host to the best teams not only from Europe but also North America, Australia and New Zealand, as well as Mexico.
The weekend starts hot as Friday will feature not only open bracket play for aspiring players but also group play for invited pro teams from around the world. On Saturday, group play concludes and Championship Bracket kicks off where only the best teams will move on. Finally, it'll all come down to Championship Sunday. Only one team will be crowned champions in London - will Splyce continue their dominant streak, or will the likes of TOX and others finally dethrone them?
Broadcast Start Times - Mixer.com/Halo & Twitch.tv/Halo
Friday 9/14 - 4PM BST // 11AM EST
Saturday 9/15 - 12PM BST // 7AM EST
Sunday 9/16 - 12PM BST // 7AM EST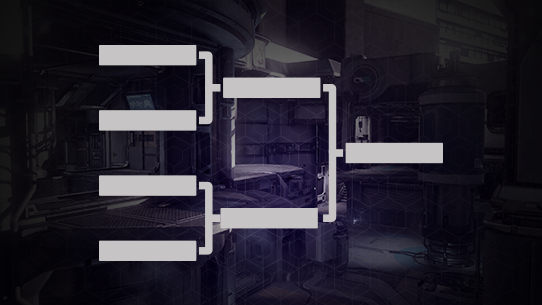 Tournament Format
On September 14-16, the HCS community will head into London where Gfinity will host the first ever global open event on international soil. The format for this tournament will be very similar to New Orleans featuring a 16-team group stage, an open bracket, as well as a final championship bracket to crown the champion. Some key differences are:
6 teams from North America will receive travel and hotel coverage (rather than 8 for New Orleans) as this is now on European soil
4 teams from Europe will receive travel and hotel coverage (rather than just 2 for New Orleans)
A team from Latin America and a team from Australia and New Zealand will still receive travel coverage for this event.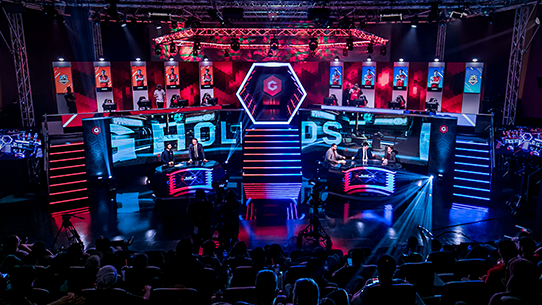 Spectator Tickets
The HCS London 2018 event will be the destination for world-class Halo esports action. For the first time ever, the Gfinity Arena will host the very best teams from around the world including Splyce, TOX Gaming, Renegades, Team Reciprocity, and more! Feel the intensity of the players, the gravity of the moment, and the hype of the crowd - tickets are on sale now!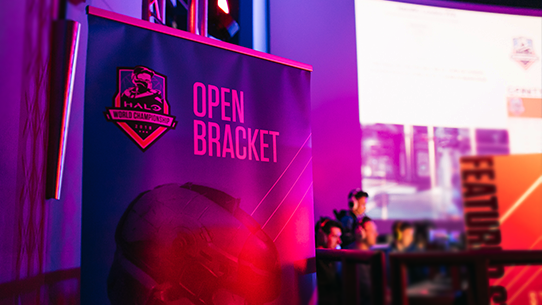 Player Registration
With all the incredible Halo action on display, there's no way you'll want to miss HCS London 2018. The stakes are as high as the competition level, with a $135,000 4v4 prize pool, the highest in European Halo history! Once again, we invite all lone wolves to participate as free registration will be available for players to compete for a piece of the $5,000 prize pool.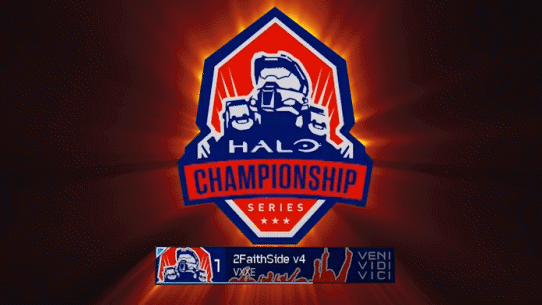 EXCLUSIVE EVENT EMBLEM
All attendees at HCS London 2018 will be eligible to receive the HCS Live Event emblem for use in Halo 5: Guardians. Make sure to provide your main Xbox Live Gamertag at time of registration/ticket purchase, and you'll receive your emblem within the weeks that follow the tournament.
This awesome animated emblem is exclusive to fans who attend a live HCS event – now you can showcase your passion and pride for Halo esports in-game for all to see!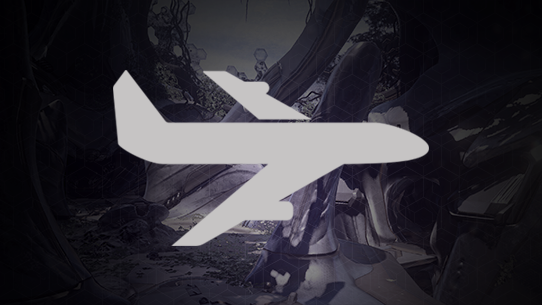 Travel
Venue: Gfinity Arena, Fulham Broadway Retail Centre, Fulham Rd, London SW6 1BW
Airport: London Heathrow (LHR), London Gatwick (LGW), London City (LCY)
Hotels: Nearby partnered hotels include Millennium & Copthorne Hotel at Chelsea Football Club and Holiday Inn Express Earls Court. A discount code is offered to guests staying at both hotels. To apply the discount at the Millennium & Copthorne Hotel, please click on 'Advanced Search' and enter the code 'GFIN' into the 'Use Promo Code' box. To book a room at Holiday Inn Express Earls Court at the discounted rate, please visit the following link here.
FAQ
---
FAQ
What's the format for the 4v4 tournament?

Open Bracket: Double Elimination
Group Stage: 4 groups of 4 teams, round robin.
Championship bracket: 20 teams, double elimination.

How do I get a better seed for my team in the tournament?
I can't attend the event, but want to watch online. Where can I tune in?
Do I need a full team to purchase a team pass?

No, you can purchase a team pass now to secure a spot in the tournament, and form your team later.

I'm coaching a team – do I need to purchase anything?

A team pass includes tournament entry for 4 players and 1 coach. No additional purchases are necessary to coach.

Will there be a Free-For-All (FFA) competition at this event?

Yes! HCS London will feature a $5,000 FFA tournament for any and all competitors. Best of luck to those competing! Be on the lookout for specific format details in the coming weeks.

If I buy a team pass, do I have to play in the FFA?

Purchasing a team pass does not mean you have to play in the FFA. With $5,000 on the line though, why wouldn't you? o.O

I don't live in Europe or the Middle East, can I compete in this tournament?

Yes! This tournament open to all players and teams around the world.

What's the age limit for this tournament?

The age limit to compete in this tournament is 16+.

Is there a limit to the amount of teams eligible to compete in this tournament?

Yes. This open bracket is limited to the first 32 teams to purchase a team pass.

What monitors will be used for this tournament?

The monitors that will be used at this tournament are the BenQ XL2411T.

What equipment should I bring if I'm competing?


Players will need to bring a controller and a micro-USB cable for a wired connection to the Xbox One. No rentals for headsets or controllers will be available.
Batteries must be removed from all controllers.
Headsets will only be provided for mainstage competition and are mandatory. No rentals for headsets or controllers will be available.

I have other questions – where's the best place to ask them?