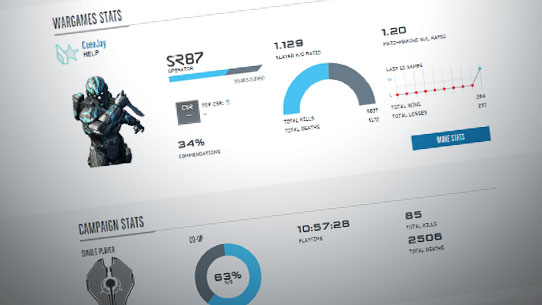 Track Your Progress
A hallmark of a Spartan is their determination in achieving their goals. To aid Spartans in sharpening their skills, ONI has incorporated the latest in UNSC automated diagnostics to analyze Spartan performance metrics in the War Games training simulations. At a glance, view details on everything about your status in a given game, and easily stay focused on your objectives.
Compete with Friends
Training is critical in keeping Spartans at their best. Compete in the UNSC War Games training simulations. Pit yourself against other Spartans and then show the world just what kind of Spartan you are with a brand new User Profile, featuring new ways to track and share all your Halo stats.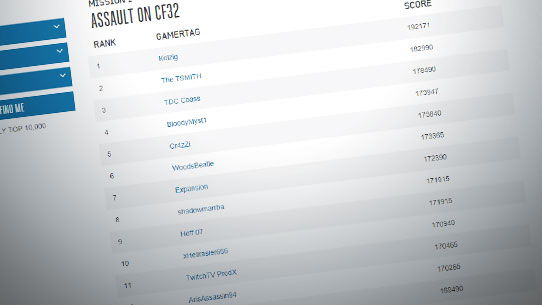 Climb the Leaderboards
Even among Spartans, some rise above others. Will you be the next Spartan who separates themselves from the pack? Keep track of your progress, accomplish your goals, and celebrate your victory as you rise up the ranks of UNSC Spartans!