The UNSC Infinity is the largest and most powerful vessel designed by the UNSC, so it's only fitting that Infinity's Armory, the first Halo 5: Guardians update of 2016, contains REQs worthy of its name. With Infinity's Armory, step into new battlegrounds for both Arena and Warzone Assault, equip weapons that are both intimately familiar as well as completely alien, and outfit your Spartans with all-new armor sets and weapon skins from some of the more...interesting parts of the Halo Universe.
Follow @Halo for all updates on Infinity's Armory and Halo 5: Guardians.
New Arena Map
---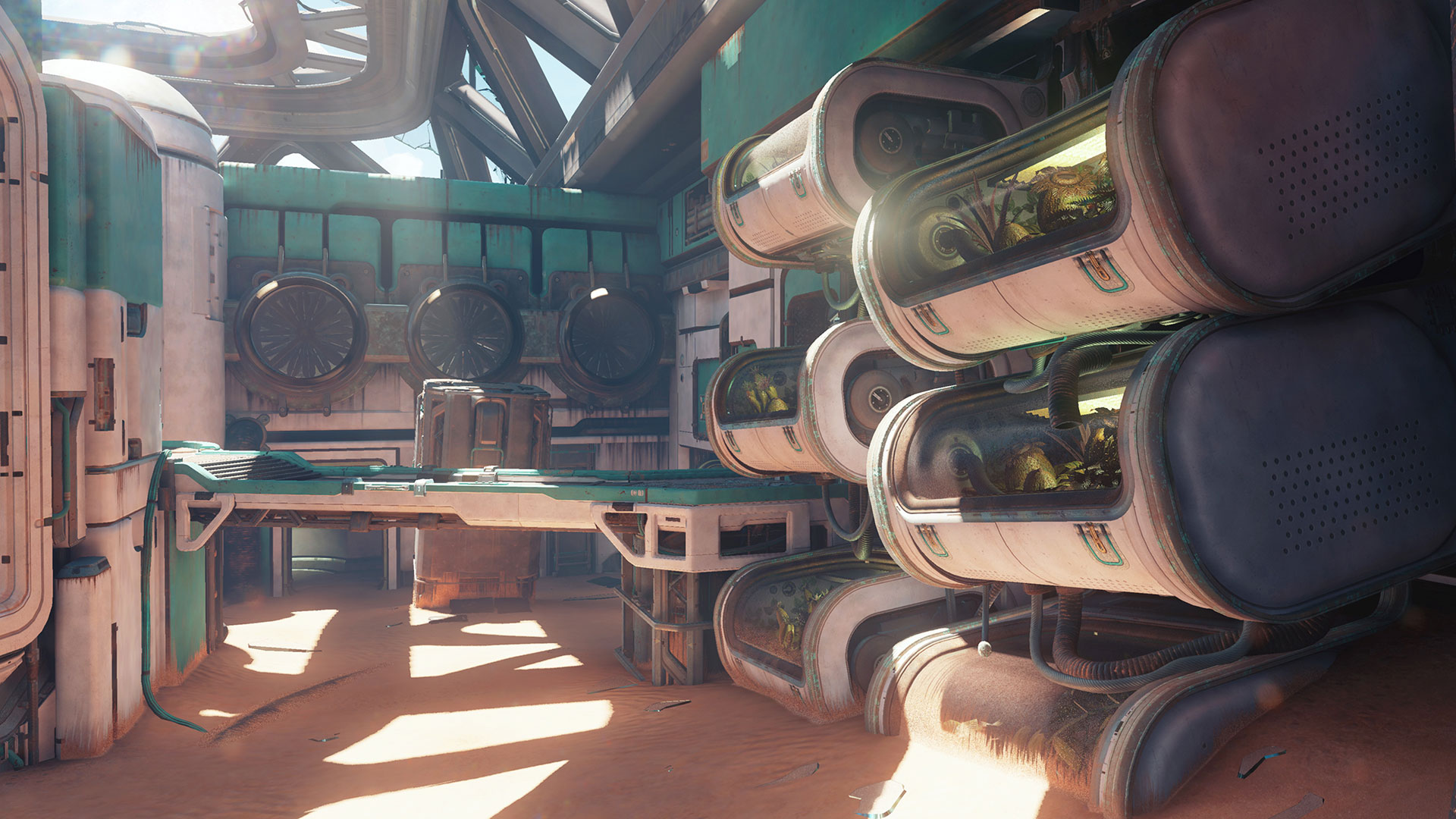 Riptide
The Created have wasted no time in extending their influence across inhabited worlds, burrowing into Forerunner machinery and UNSC information systems to turn terraforming equipment and world engines to their own grand designs. Unbound by the limited foresight of mortals, the agents of Cortana can reshape worlds into verdant gardens teeming with life after only a few decades of manipulation, but at much short-term cost. Scarred by wars both ancient and new, the Created have judged this planet to be in need of significant remediation and remodeling; shifting continents and oceans after the AI constructs carefully balanced the drawbacks and benefits of both limited extinction events and damage to the existing colonial infrastructure.

Players will need to quickly learn the winding routes of steel and sand to excel in the weathered structures of Riptide. By controlling the top catwalks, Spartans can analyze, pinpoint, and track down the enemy's location.
New Warzone Assault map
---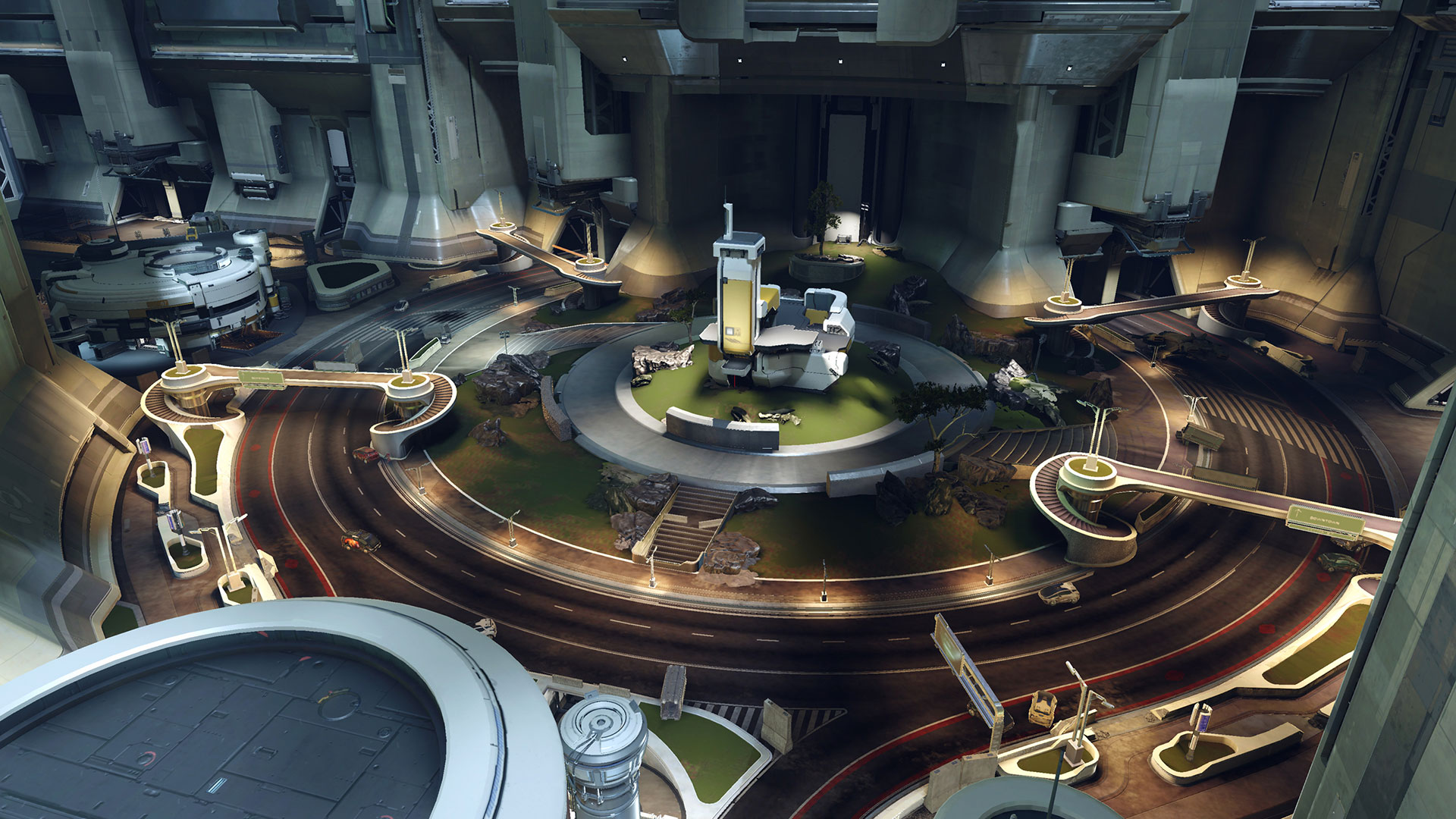 Urban
In the aftermath of the Human-Covenant War, the underlying fractures in humanity that had precipitated the Insurrection once more became apparent. A dynamic combination of social engagement, reconstruction, and security operations was embarked on by the UNSC to disrupt nascent rebel movements, contain extremist politicians, and deny the Insurrection freedom of maneuver. The most difficult of these missions took place in the sprawling and densely populated urban metroplexes of worlds such as Andesia.

Urban is one of Warzone Assault's open maps with many sightlines. The Armory is a hard base to fight over due it being on top of the grassy hill. Get some good sharpshooters on the overpasses to get some height to help control the fight.
Halo 2 Battle Rifle
---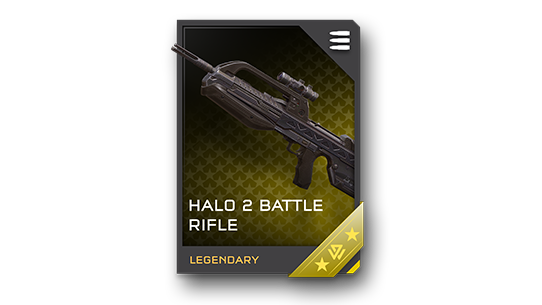 Party like it's 2004!
This Legendary weapon first made its appearance in Halo 2 and has now returned in Halo 5: Guardians as a Mythic loadout weapon REQ to deploy in Warzone. The Halo 2 Battle Rifle is also unlocked in Forge for those who want to recreate Halo 2 maps and take their nostalgia to the next level.
BR55 – Battle Rifle fires 9.5mm rounds from 36-round magazine. Mounted with a 2X optical scope for targeting. Fires in short, automatic bursts of three rounds. Very accurate, relative high rate of fire makes it a useful all-around infantry weapon.
New Carbine REQs
---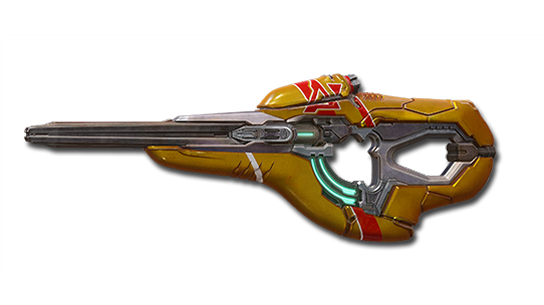 Rain Of Oblivion
Uncommon - The Rain of Oblivion's grip has been held by a thousand heroes and a hundred villains. Upgraded Carbine with fully automatic action and extended magazine.
Blood of Suban
Rare - The genius and talent of the artisan-armorers on Suban is only matched by their newfound avarice. Advanced Carbine that fires armor-piercing Needler shards. If multiple shards quickly strike a target they will create a "supercombine" explosion.
Achilles Armor Set
---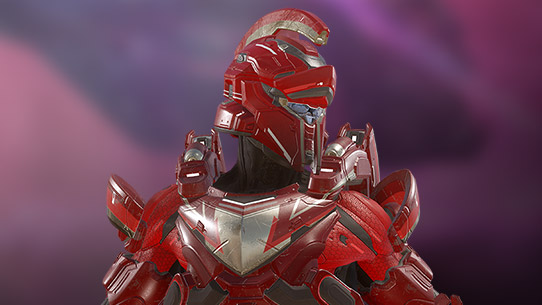 Armor: Only Spartans who have mastered themselves, bound their wrath and passion within a shell of hyperdense steel fueled by starfire, are granted access to the ACHILLES. Lesser warriors will lose themselves in a storm of blood.
To receive this armor your Spartan Company must achieve Level 3 in all Kill Commendations.
Helmet: The AI that lies within the branching lattice of the ACHILLES' neural interface gnaws at the mind of its partner. No Spartan can stand alone against its urgings of unbridled excess, but through bonds of loyalty and duty they can be held at bay.
Spartan Companies must achieve Level 5 in all Kill Commendations to receive this helmet.
New Assassinations
---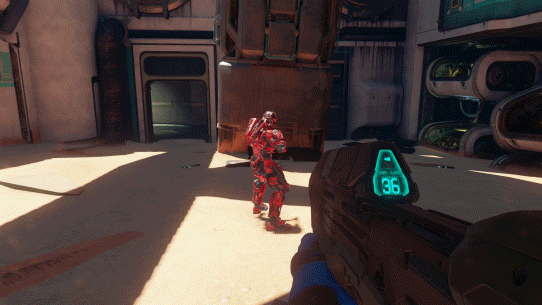 Wind Up
Rare - Twist and Shout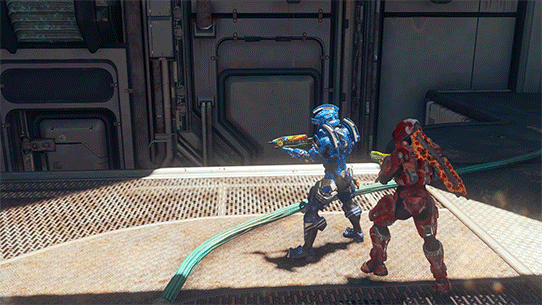 Stop Stabbing Yourself
Ultra Rare - They started it!
All New Weapons Skins
---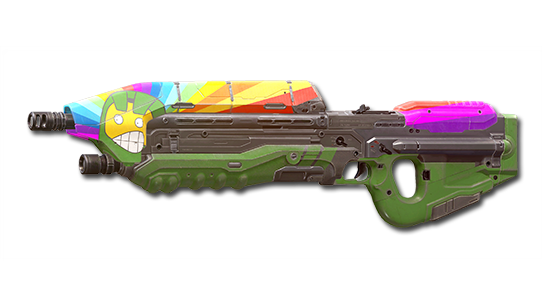 Ehh, Arr
Legendary - A Scotsman, pirate, and spare monkey walk into a bar …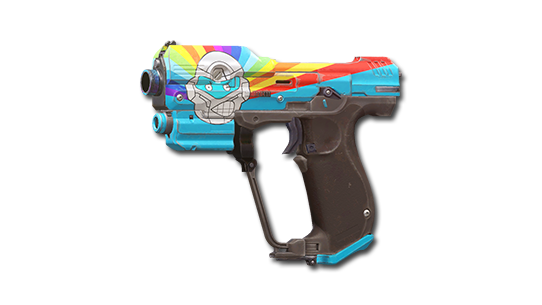 Locke and Loaded
Legendary - These puns are criminal.
Content Update Notes
---
Multiplayer:
New Arena map Riptide added
New Warzone Assault map Urban added
Over 50 new REQs including weapons, armor, emblems, and more have been added
Modified color of Blue Team in multiplayer to improve Red vs Blue balance
Increased Warzone REQ Leveling speed
Increased Warzone weapon despawn time from 5 seconds to 20 seconds
Fixed exploits on Overgrowth that allowed players to get out of normal map boundaries
Fixed map holes on Antifreeze, Recurve, Basin, and Deadlock
Fixed issues with Trident that allowed players to shoot through certain walls
Added Line of Sight toggle option for use in custom games, such as Octagon
The option to change teams has been added to the pause menu in custom games
Sandbox:
Fixed "fast fall" and "slide boost" exploits
Reduced the zoom time of the SPNKr Rocket Launchers
Increased brightness of the Classic BR scope
Reduced melee damage while boarding Wraiths and Scorpions
Sword of the Faithful Beam Rifle now kills with a headshot
Fixed issue where Maintain Sprint being toggled off didn't allow players to slide when sprinting
User Interface:
Spartan Rank Progress now appears under all players' nameplate
Active Roster updated to show whether or not friends are joinable and/or can be spectated
Rarity is displayed for REQs in Spartan HUB Customization
Players can now see equipped customization items from Spartan Appearance, Spartan ID, and Weapon Skins rather than going to each individual menu screen
Forge:
New and Updated Features:
Bounding box preview when navigating through objects in palette menu
"Delete all objects" button added to map properties (Fireteam leader only)
"Reset map properties" button added to map properties (Fireteam leader only)
New Objects:
GAMEPLAY > WEAPONS > UNSC
Grav Volumes (GAMEPLAY > GRAVITY VOLUMES)

Grav Volumes; Visible & Invisible
Added additional 16' ring permutations to match other ring systems;

Ring: 16' [48x48x12; eighth]
Ring: 16' [48x48x12; half]
Ring: 16' [48x48x12; quarter]
Ring: 16' [48x48x16; eighth]
Ring: 16' [48x48x16; half]
Ring: 16' [48x48x16; quarter]
Ring: 16' [48x48x20; eighth]
Ring: 16' [48x48x20; half]
Ring: 16' [48x48x20; quarter]
Ring: 16' [48x48x24; eighth]
Ring: 16' [48x48x24; half]
Ring: 16' [48x48x24; quarter]
Ring: 16' [48x48x2; eighth]
Ring: 16' [48x48x2; half]
Ring: 16' [48x48x2; quarter]
Ring: 16' [48x48x4; eighth]
Ring: 16' [48x48x4; half]
Ring: 16' [48x48x4; quarter]
Ring: 16' [48x48x8; eighth]
Ring: 16' [48x48x8; half]
Ring: 16' [48x48x8; quarter]
Ring: 16' [64x64x16; eighth]
Ring: 16' [64x64x16; half]
Ring: 16' [64x64x16; quarter]
Ring: 16' [64x64x8; eighth]
Ring: 16' [64x64x8; half]
Ring: 16' [64x64x8; quarter]
Ring: 16' [80x80x16; eighth]
Ring: 16' [80x80x16; half]
Ring: 16' [80x80x16; quarter]
Ring: 16' [80x80x20; eighth]
Ring: 16' [80x80x20; half]
Ring: 16' [80x80x20; quarter]
Ring: 16' [80x80x8; eighth]
Ring: 16' [80x80x8; half]
Ring: 16' [80x80x8; quarter]
Ring: 16' [96x96x16; eighth]
Ring: 16' [96x96x16; half]
Ring: 16' [96x96x16; quarter]
Ring: 16' [96x96x20; eighth]
Ring: 16' [96x96x20; half]
Ring: 16' [96x96x20; quarter]
Ring: 16' [96x96x8; eighth]
Ring: 16' [96x96x8; half]
Ring: 16' [96x96x8; quarter]

Forge grid system (PROPS > GRID >)

Grid: 1x [10x10]
Grid: 2x [20x20]
Grid: 5x [50x50]
Grid: 10x [100x100]
Grid: 20x [200x200]

New Props:

PROPS > CRATES >

Crate [5x8x5; UNSC; single]
Crate [5x8x5; UNSC; covered]

PROPS > MISC >

Hazard Suit [5x4x11]
Locker [3x2x7]
Shelves [4x8x12]

PROPS > CONSTRUCTIONS > CANISTERS >

Canister [46x18x18; triple]

PROPS > EXPLODING >
Forge Bug Fixes:
General Stability updates to Forge
Grouping two or more groups together now properly updates the budgets and works as intended
Fixed various objects with missing descriptions (+ English strings in non-English languages)
Fixed a crash caused by duplicating a group with a maxed out budget
Fixed a crash caused by trying to delete scripts when none are in use.
Fixed an issue where adding objects to groups did not reset the group count.
Fixed an issue that capped scripts useable on an object at 7. Players can now use 8 scripts.
Fixed crashes caused when working with groups that had objects that don't exist
Fixed issue with setting fog to "None" doesn't actually result in no fog
Forgers can no longer "weld" Mantises
Fixed broken bullet collision for: Accent: Ceiling [32x80x16; corner; left] and Accent: Ceiling [32x80x16; corner; right]
Resized Block [32x32x16] to be correct size
Resized Block [64x64x48] to be correct size
Fixed Cylinder [24x24x80; full] so collision model matches render model
Fixed Cylinder [24x24x80; half] so collision model matches render model
Fixed Cylinder [64x64x24; full] so collision model matches render model
Centered text on Sign [armory; 2x10x8]
Fixed incorrect physics behavior with the soccer ball
Fixed some missing object/folder descriptions
Forerunner [Pulse] sound object now attached to the correct sound
Tweaks & Cleanup:
Changed default physics of some objects from "Fixed" to "Phased"

Cover: Solid [2x4x4.5]
Cover: Solid [2x8x4.5]
Cover: Solid [2x16x4.5]
Cover: Solid [2x32x4.5]
Cover: Jersey Barrier [3x4x4.5]
Cover: Jersey Barrier [3x8x4.5]
Cover: Jersey Barrier [3x16x4.5]
Cover: Jersey Barrier [3x32x4.5]
Cover: Street [4x4x4.5]
Cover: Street [4x8x4.5]
Cover: Street [4x16x4.5]
Cover: Street [4x32x4.5]
Cover: Street [8x8x4.5; corner]
Cover: Tech [4x4x4.5]
Cover: Tech [4x8x4.5]
Cover: Tech [4x16x4.5]
Cover: Tech [4x32x4.5]
Sign [star; 1x3x3]
Sign [cinema; 1x4x14]
Sign [hotel; 1x16x4]
Sign [green-cross; 2x8x8]
Sign [armory; 2x10x8]
Sign [exit; 2x10x8]
Sign [robotics; 2x10x10]
Billboard [1x128x64; golden warthog]
Decal: Number [0; 4x6]
Decal: Number [0; 8x12]
Decal: Number [1; 4x6]
Decal: Number [1; 8x12]
Decal: Number [2; 4x6]
Decal: Number [2; 8x12]
Decal: Number [3; 4x6]
Decal: Number [3; 8x12]
Decal: Number [4; 4x6]
Decal: Number [4; 8x12]
Decal: Number [5; 4x6]
Decal: Number [5; 8x12]
Decal: Number [6; 4x6]
Decal: Number [6; 8x12]
Decal: Number [7; 4x6]
Decal: Number [7; 8x12]
Decal: Number [8; 4x6]
Decal: Number [8; 8x12]
Decal: Number [9; 4x6]
Decal: Number [9; 8x12]

Rearranged some extra structure object palettes

STRUCTURES > ACCENTS > RAILINGS > moved to STRUCTURES > RAILINGS >
STRUCTURES > ACCENTS > GLASS > moved to STRUCTURES > GLASS >
STRUCTURES > ACCENTS > PLATFORMS > moved to STRUCTURES > PLATFORMS >
STRUCTURES > ACCENTS > PISTONS > moved to STRUCTURES > SUPPORTS > PISTONS >