The Overtime content release brings a host of exciting new additions to the Halo 5 experience – from 4K visual enhancements designed to take advantage of the Xbox One X, to the full-fledged return of the fan-favorite Oddball mode. Plus, the Overtime content release ushers in new weapon skins that celebrate the Halo World Championship and top HCS esports teams, the brand-new Local Server multiplayer feature, and more.
Enhanced for Xbox One X
---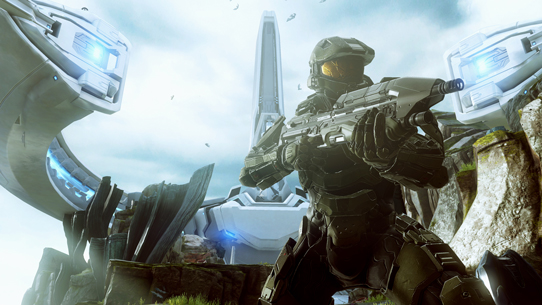 Halo 5 looks and plays better than ever on Xbox One X! Experience the game like never before with unmatched clarity, richness, and detail in 4K Ultra HD on a compatible display. Xbox One X also delivers the best Halo 5 gameplay experience with crisp, smooth control, and consistent visual feedback at a steady 60 FPS.
With eleven free content releases since launch, enjoy the deepest, most feature-packed Halo game yet and jump into the action faster than ever before with the shorter load times offered by Xbox One X.
Oddball
---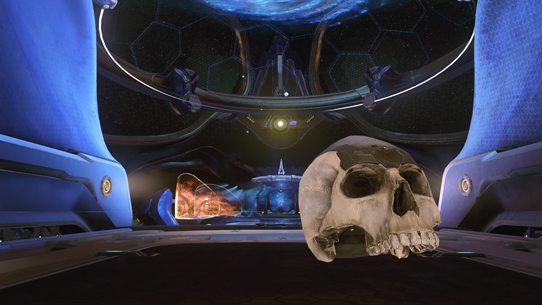 Play Ball! The Oddball you know and love is officially back in Halo 5 as a full-fledged game mode complete with new medals, announcer voice-overs, and best of all - the skull! New custom game options for Oddball modes are also available with settings such as "ball type," "ball explosion damage," "score per kill while carrying," and "ball carrier melee damage modifier" to play the way you want.
Jump in and have a ball in the new matchmaking playlist featuring 4v4 Oddball on Truth, Plaza, Eden, Empire, Mercy, and Overgrowth.
Local Server
---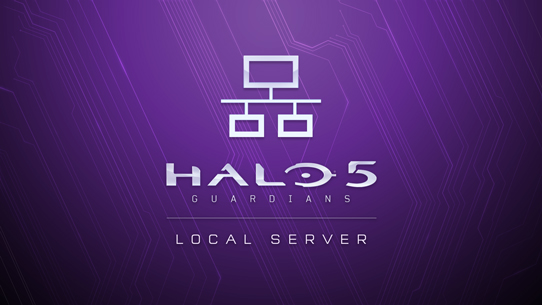 Halo 5: Guardians Local Server provides a new way to create, host and play custom multiplayer games on Xbox One via a local network. Using this simple application, players can host a local server on a Windows 10 PC connected to the same network as Xbox One consoles for low-latency Halo 5 multiplayer matches. Using this tool, you can create a local server similar to those used for the Halo Championship Series and Halo World Championship esports events, providing an ideal proving ground for everything from professional and amateur competitive teams to friendly tournaments. Additionally, all players can use this app to host their own custom matches, including custom game types and community maps created using the in-game Forge mode.
New Commendations
---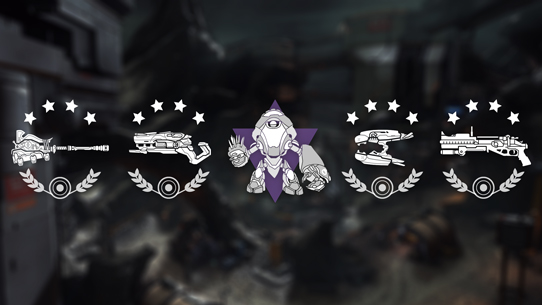 The Overtime content release includes new Commendations for REQ select weapons, vehicles, and bosses introduced in Halo 5 over our past several updates. New Commendations include:
Brute Plasma Rifle
Sentinel Beam
Gravity Hammer
Reach Grenade Launcher
Wasp Destroyer
Wasp Gunner
Grunt Mech Slayer
Weapon Tuning
---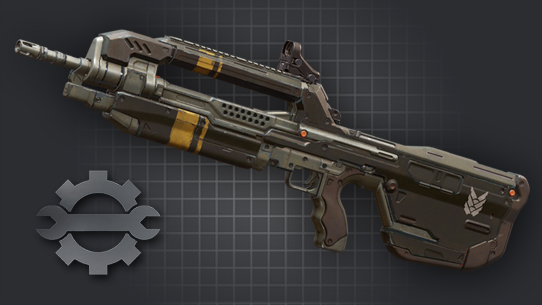 With this latest update, a number of weapons across Halo 5 are being updated and tuned to re-vitalize and re-balance the Halo 5 sandbox. These changes are intended to help strengthen and re-establish the unique role of each weapon and reduce redundancy across the sandbox. In total, 14 different weapons have been adjusted, and these changes will be applied to every mode in Halo 5 - Arena multiplayer, Warzone, and Campaign. These changes are the result of a month long public tuning test and continued iteration based on game data and player feedback. Check out these new weapons for yourself and be sure to share your feedback here on Waypoint!
HCS Skin: Luminosity
---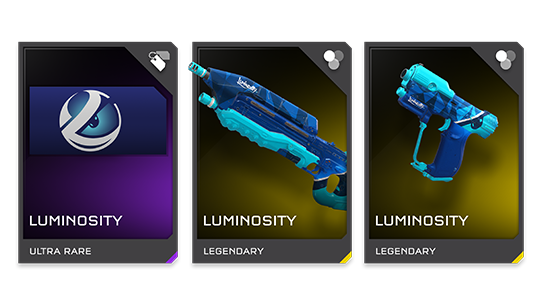 Luminosity Gaming were founded in 2015 and have quickly solidified themselves as one of the preeminent team organizations in the world. Since breaking out in the Halo scene, Luminosity have fielded a top Halo team in each season and even placed in the Top 6 at the Halo World Championship 2017 Finals. Luminosity have their eyes set on the next Halo World Championship and with rising stars Tripppey and Saiyan, they're poised to take it to the next level.
The Luminosity Gaming REQ Pack will be available on November 7, 2017.
HCS Skin: Str8 Rippin'
---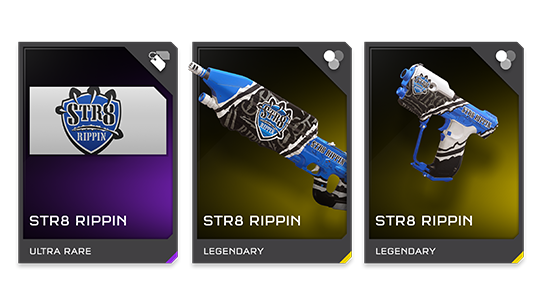 Dating back to 2005, Str8 Rippin are one of the most well-known and historic team organizations in Halo esports. The team is no stranger to success, with major events wins across multiple Halo titles. At the Halo World Championship 2017 Finals, Str8 finished in fourth place and are looking to climb even higher in 2018.
Starting November 21st, players can don the white, blue, and black of Str8 Rippin to support their favorite Halo esports team.
HCS Skin: Splyce
---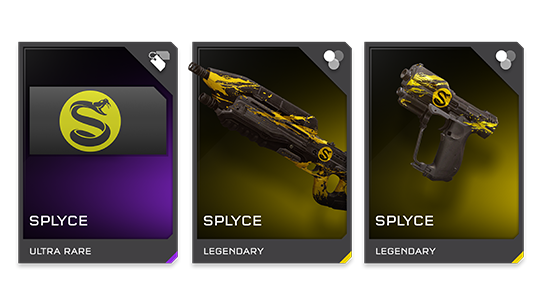 Splyce broke out into the Halo esports scene at the beginning of 2017 and have already left their mark on the sport. With an HCS title already under their belt, Splyce now have championship wins across multiple esports. A fan favorite, the Splyce brand is also one of the most recognizable in all esports across the world. For 2018, they're looking to improve on their performance at Dreamhack Denver and perhaps even snatch a Halo World Championship win.
You can go #OnTheHunt by picking up the Splyce REQ Pack on December 5.
MSFT Store Tournament Skin
---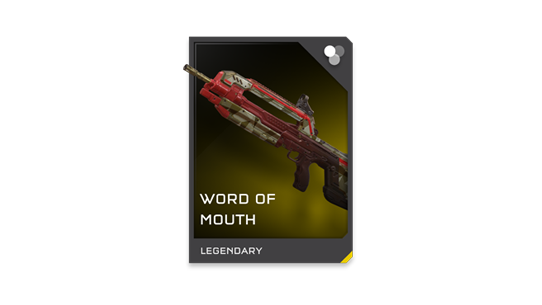 Beginning in January, all participants in the 2018 Microsoft Store Halo 5 tournament series will receive an awesome new BR85 Battle Rifle skin, letting players show off their support of competitive Halo in-game for all to see. Participating in these MS Store tournaments is the only way to get this weapon skin, so you'll be part of a truly select group of passionate fans.
With tournaments in all 83 MS Store locations, and a variety of team sizes on tap, make sure you check with your local MS Store for availability and info on upcoming competitions!
Content Update Notes
---
NEW / UPDATED FEATURES
Halo 5 now looks better than ever with 4K UHD support for Xbox One X!
Play Ball! Oddball and Oddball FFA return as official game modes:

New Oddball medals added
New announcer voice over audio added
New Oddball skull object added (it's back!)

Host and play low-latency Halo 5 multiplayer matches with the Halo 5: Guardians Local Server app for Windows 10 PC
Support your favorite HCS team with new weapon skins for Splyce, Luminosity, and Str8 Rippin. Current release dates: Luminosity 11/7, Str8 Rippin 11/21, Spylce 12/5
Represent your Halo World Championship home region with new United States, Canada, UK, Mexico, and Australia weapon skins. These skins will be available during the Halo World Championship 2018.
New Weapon Tuning for 14 items deployed across all game modes
New Commendations added:

Brute Plasma Rifle
Sentinel Beam
Gravity Hammer
Reach Grenade Launcher
Wasp Destroyer
Wasp Gunner
Grunt Mech Slayer

Assault Changes:

Changed default settings for Assault to have ball explosion damage enabled on score
Changed default settings for Assault to no longer include double thrust for a ball carrier

Forge Changes:

Added the Relic Sword to the weapon palette
Added Forge entries for the new Gunfighter Flagnum

New Custom Game Options:

Oddball support on default Custom game maps coming soon (in the meantime enjoy the new Oddball playlist!)
Ball Mode Options:

Ball Type: Allows selection between the default UNSC Ball and the newly added Oddball Skull for use as the game ball
Ball Explosion Damage: Allows enabling/disabling of explosion damage when the ball is scored in an Assault mode
Score Per Kill While Carrying: Allows configuration of points awarded for killing an enemy player while carrying the ball
Ball Carrier Traits -> Melee Damage Modifier: Added a value for "Standard Weapon Melee Damage", which configures ball melee damage to be exactly equivalent to that of a normal weapon melee

Respawn Menu Options:

Player Follow Camera Enabled During Respawn: Enable or disable the Player Follow Camera screen during respawn
Follow Camera Allow Enemy Player Selection: Allows the selection of enemy players in the Player Follow Camera screen during respawn
Enable Stacking Team Spawn Influencers: Increases the chance of spawning with teammates
Spawning Mode: Choose between default spawn selection and random spawn selection

Flag Mode Options:

Flagnum Type: Set the type of Magnum (standard or Gunfighter) that will be wielded when holding the flag
IMPROVEMENTS & FIXES
General stability fixes
Improved JIP ("Join in Progress") rules for Social playlists

Added thresholds that will prevent JIP in Social playlists depending on the remaining score to victory, score differences between teams in a match, and time remaining in the match. These are tuned on a per-game-mode basis with the goal of reducing negative JIP experiences.

Fixed a number of exploits for Warzone

Fixed ability to get inside bases to contest
Fixed ability to get under the world
Fixed ability to destroy the core when you should not be able to
Fixed an issue where the red team shield door would sometimes not have proper collision

BTB Assault matches now group properly under their own category in the Service Record
Fixed an issue where REQ currency would sometimes not recharge properly when joining in progress to Warzone modes
Fixed an issue where players who JIP'ed into Warzone games were not leveling up
Fixed an issue where JIP'ing players sometimes caused momentary hitches
Added a fix for the "black screen" bug (We believe this is addressed, and will be monitoring closely - please let us know if you experience this issue post-patch)
Fixed a bug in which banned players could continue to play matches
Fixed a bug where March on Stormbreak and Battle of Noctus home bases did not have player collision
Fixed a rare crash players could hit if they died while picking up power-ups
Increased the cooldown time on the Banshee's flip maneuver
NOTE: The Overtime update for Halo 5: Guardians ended up being larger than anticipated in terms of file size. Since the handoff for release, the team has found ways to further reduce the size of this update, and will be addressing this in a future hotfix.