The Ultimate Halo Experience
---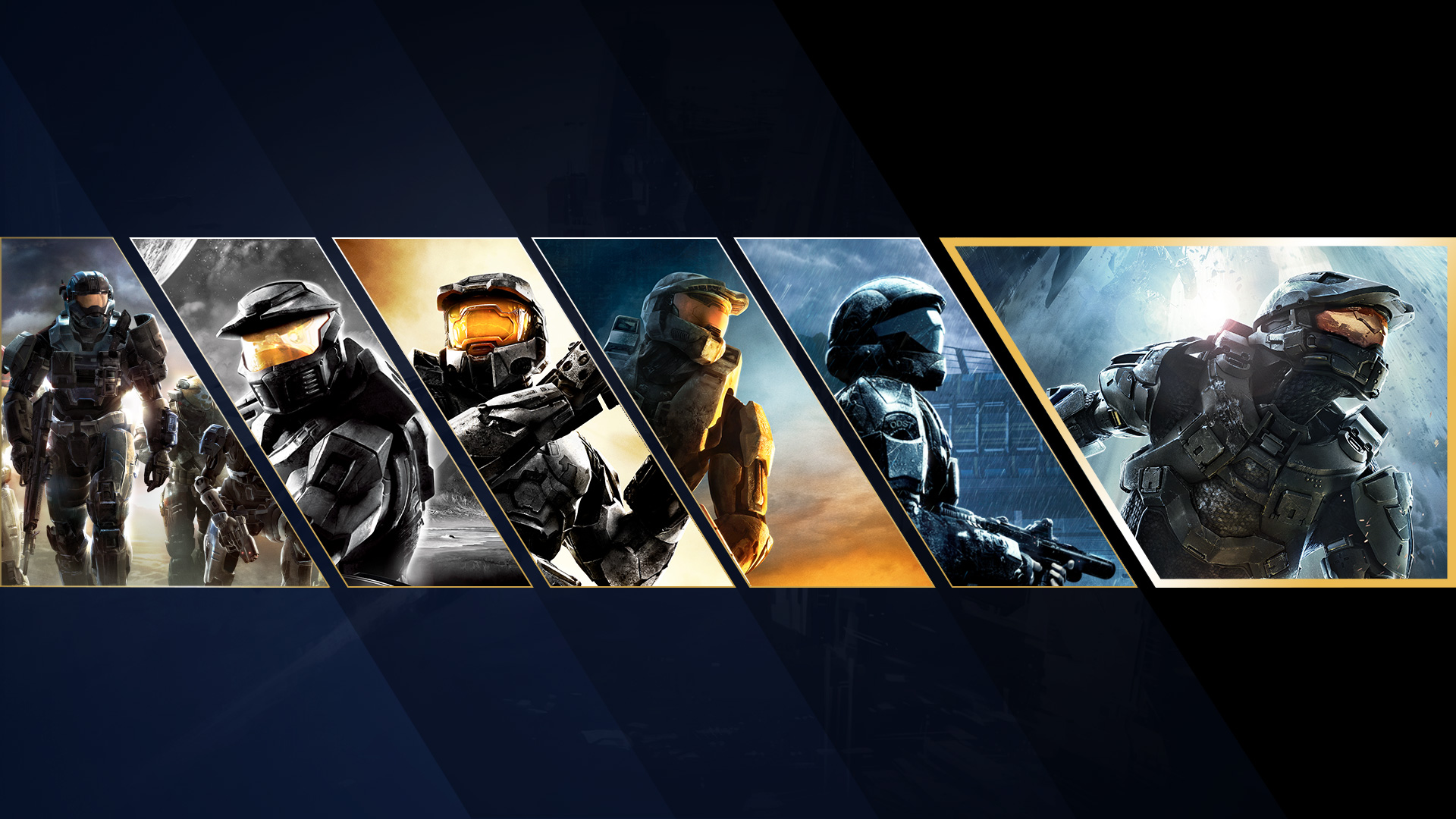 Improved, refreshed and better than ever; The Master Chief's entire story is now optimized for Xbox Series X|S. Enjoy next-generation features like faster load times, cross-platform PvP, cross-generation play, adjustable FOV, an improved split screen experience and up to 4K resolution at 120FPS. Featuring Halo: Reach, Halo: Combat Evolved Anniversary, Halo 2: Anniversary, Halo 3, Halo 3: ODST Campaign, and Halo 4, this is the definitive Halo experience.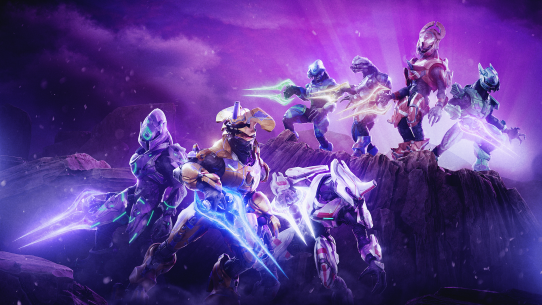 Season 7 Available Now
Season 7 is available now as the latest FREE update for Halo: The Master Chief Collection! Enjoy new content like:
New Halo 3 Elite Armors: Long requested by the Halo Community, players can now customize Sangheili warriors with seven new armor sets exclusive to Elites.
New Halo 3 Maps: Explore completely new arena environments with Edge and Waterfall, the first new Halo 3 maps to be added to matchmaking in over a decade.
New Collection Cosmetics: With colored Energy Swords in Halo 3, new armor sets, weapon skins and armor effects for Halo 4 as well as vehicle skins for Halo: Combat Evolved, Season 7 offers players the most diverse set of rewards to date.
Featured Exchange Item: Costing no Season Points and celebrating Halo Infinite's multiplayer reveal, unlock the Halo Infinite-inspired Keystone Helmet for use in Halo 4.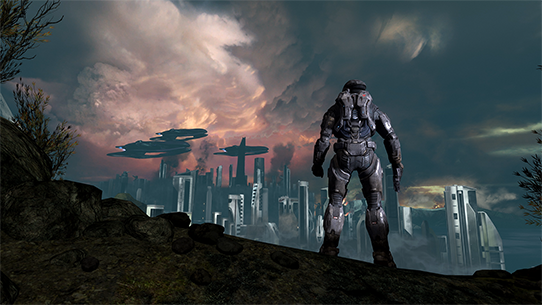 Six Campaigns, One Epic Saga
Halo: The Master Chief Collection offers players their own exciting journey through six games – Halo: Reach, Halo: Combat Evolved Anniversary, Halo 2: Anniversary, Halo 3, Halo 3: ODST Campaign, and Halo 4. Starting with the incredible bravery of Noble Six in Halo: Reach and ending with the rise of a new enemy in Halo 4, experience the complete Master Chief saga across a total of 67 campaign missions.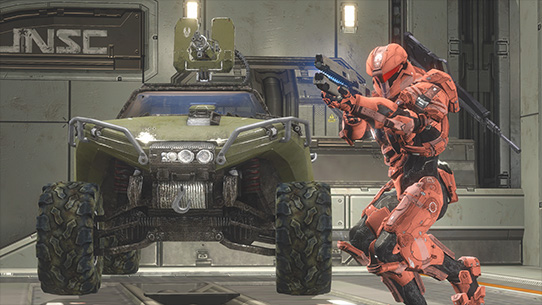 Legendary Multiplayer
Halo: The Master Chief Collection includes six games worth of legendary multiplayer offerings spanning more than 120 multiplayer maps, including the original Halo: Combat Evolved and Spartan Ops maps. Experience competitive and social Multiplayer Matchmaking - including cross-platform PvP– all powered by a global array of dedicated servers. MCC also supports LAN and splitscreen multiplayer giving players the opportunity to get up close and personal with friends. Go beyond the official content and craft your own experiences or enjoy endless fun with millions of community created maps and game modes brought to life via the power of Forge.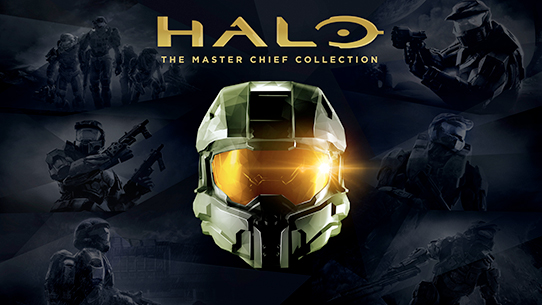 End User License Agreement
The first phase of community modding tools for Halo: The Master Chief Collection are now available! This EULA (End User License Agreement) covers the official rules and requirements for all MCC modding activities. Please review carefully to ensure your work and creations are in compliance.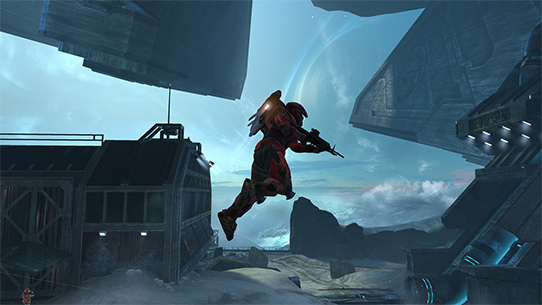 Accessibility
Halo: The Master Chief Collection brings a variety of features across both PC and Console which provide an accessible experience for multiple users in our universe. Click the link below to learn more about Audio, Control, and Gameplay settings you can adjust in Halo: The Master Chief Collection.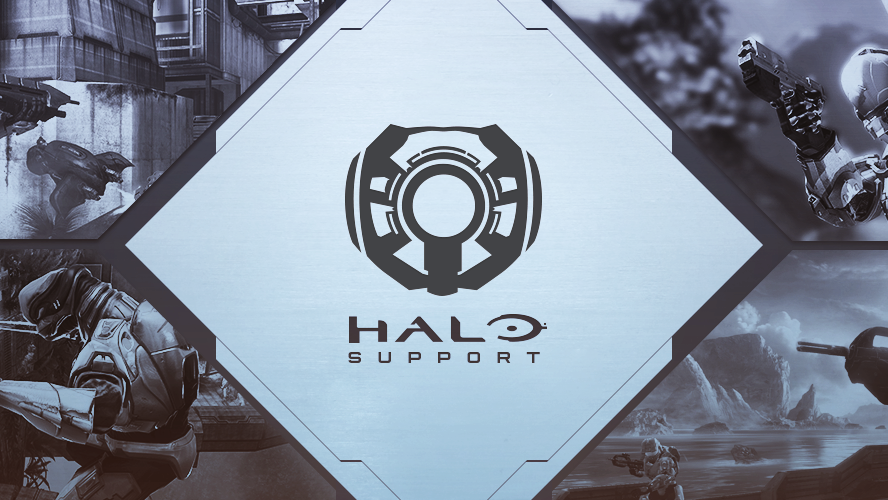 Halo Support
The official Halo Support Waypoint site informs players of updates, game changes, and known issues while offering a growing selection of self-help content. Halo Support empowers players to be part of the development process by submitting a ticket to report in-game issues. That information goes to our developers to help them discover issues, prioritize fixes, and assess the impact of bugs. When we have a workaround for the issue or know if/when a fix is coming, our agents share that information with players.
Halo: 3 ODST Media Gallery
---
Halo: Reach Media Gallery
---
Halo 2: Anniversary Media Gallery
---
Halo: The Master Chief Collection Multiplayer
---
Halo: The Master Chief Collection Campaign
---
Halo 2: Anniversary Comparisons
---
Game Details
---
Select Platform
Game Rating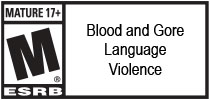 Release Date
Developer
343 Industries
Publisher
Microsoft Studios
Genre
First Person Shooter
Players
1-4
Co-op
2
Online Multiplayer
1-16
Online Co-op
1-4
System Link
1-16
Release Date
Developer
343 Industries
Publisher
Microsoft Studios
Genre
First Person Shooter
Players
1-4
Co-op
--
Online Multiplayer
1-16
Online Co-op
1-4
System Link
1-16