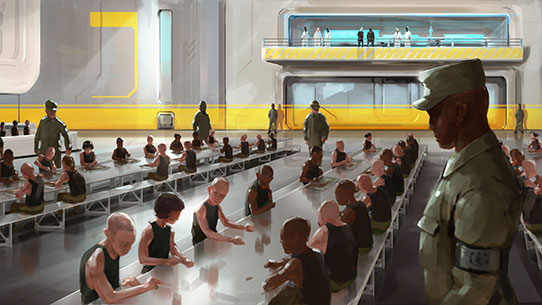 Based on the Novel
Halo: The Fall of Reach is an animated adaptation of the beloved Eric Nylund novel of the same name, and in many ways the origin story of the Master Chief and Blue Team. Told in three connected acts, the high-quality animated production is included with the Digital Deluxe Edition, Limited Edition and Limited Collector's Edition of Halo 5: Guardians and can be viewed via The Halo Channel.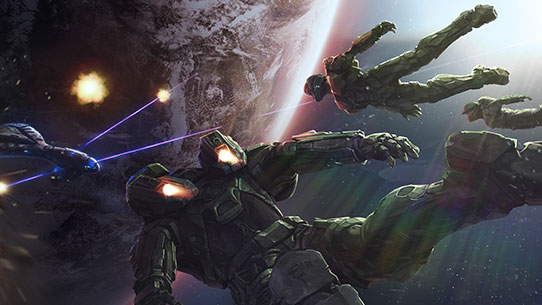 Produced and Directed by SEQUENCE
The animation is produced and directed by SEQUENCE, the award-winning Vancouver-based animation studio responsible for the Terminals featured in Halo 4 and Halo 2: Anniversary, and this marks their most ambitious and high-fidelity Halo animation yet.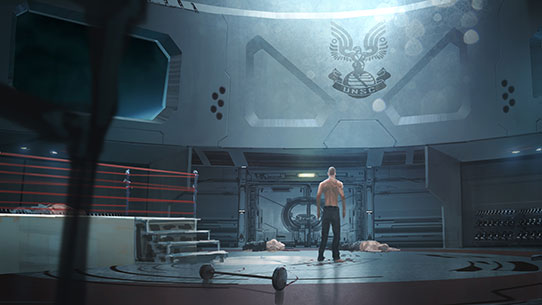 Origins
Halo: The Fall of Reach tells the dramatic tale of the origin and intrigue behind the SPARTAN program that propelled characters like the Master Chief and Dr. Catherine Halsey into the pantheon of Halo lore. The story reveals the events that brought Master Chief and Blue Team together, including their Spartan training and their daring mission to strike back at the Covenant during the first days of the deadly alien invasion.
Halo: The Fall of Reach - Media Gallery
---