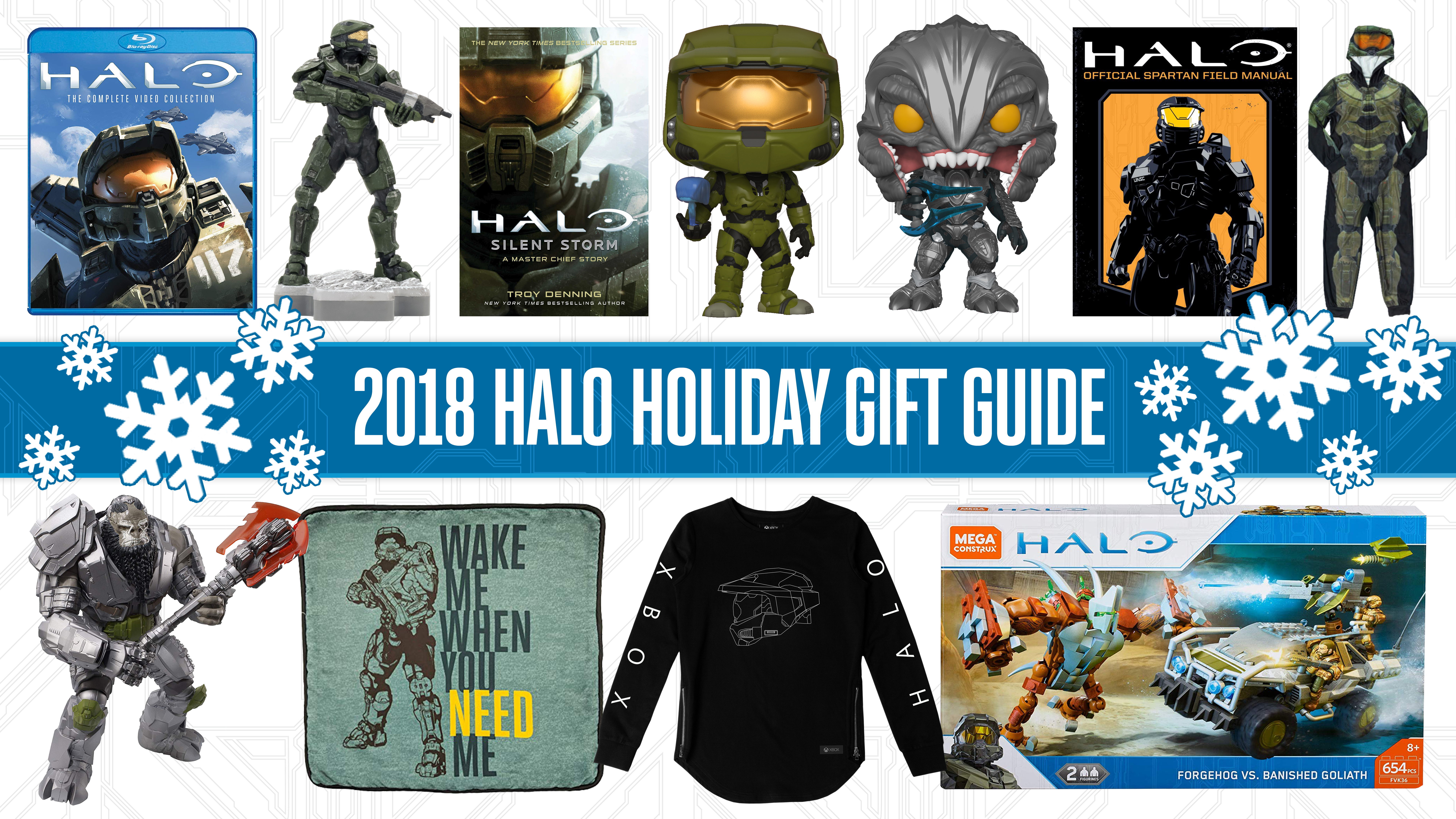 Hey everyone! The holiday gift-giving season is upon us, and with it comes the opportunity to share our favorite universe with your friends and family. As always we've got a ton of cool ways to help you do just that, whether it's stuff to read, wear, collect, play with, or show off – let's see what we've got on the shelves this year!
BOOKS
SRP: $11.99
The Official Spartan Field Manual is a guide to every element of the UNSC's SPARTAN-IV program, disseminated to all newly augmented Spartans. Inside these pages is the guidance you'll need to put your enhanced strength, speed, and skills to use in both War Games training simulations and, ultimately, joint combat operations. This manual is essential for getting to know the weapons and vehicles you will be using on the battlefield, as well as the allies and enemies you can expect to encounter.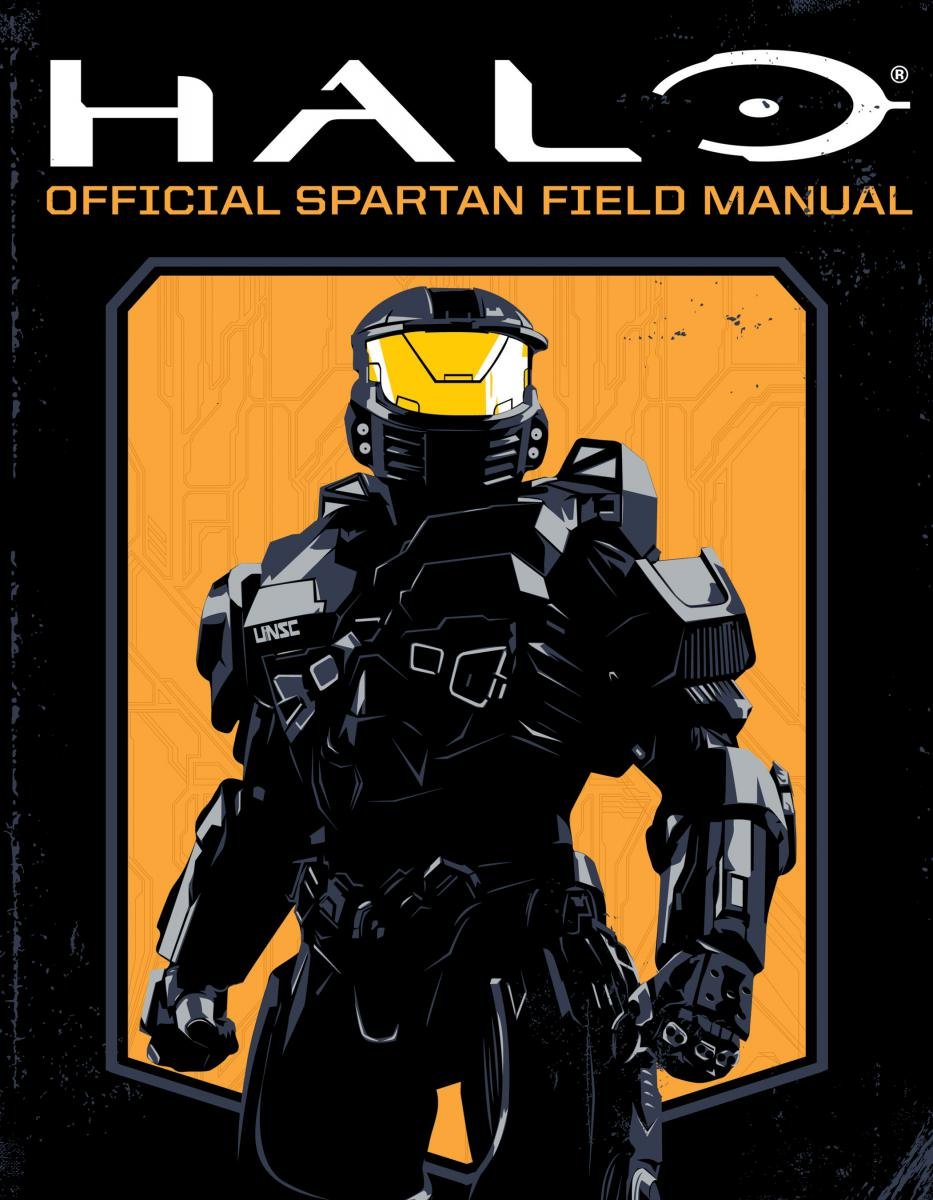 SRP: $19.99
Penned by New York Times bestselling author Troy Denning, Halo: Silent Storm follows the Master Chief and his fellow Spartan-II teammates within Blue Team as they fight for humanity's survival on multiple fronts during the early days of the Covenant War.
SRP: $15.99
In the followup to his acclaimed novel, Halo: New Blood, Matt Forbeck takes readers back to Buck and picks up right where Halo 5: Guardians left off. Join Spartan Buck as he reunites with his old squadmates from Alpha-9 in order to carry out a daring plan critical to aiding humanity in the shadow of a new threat.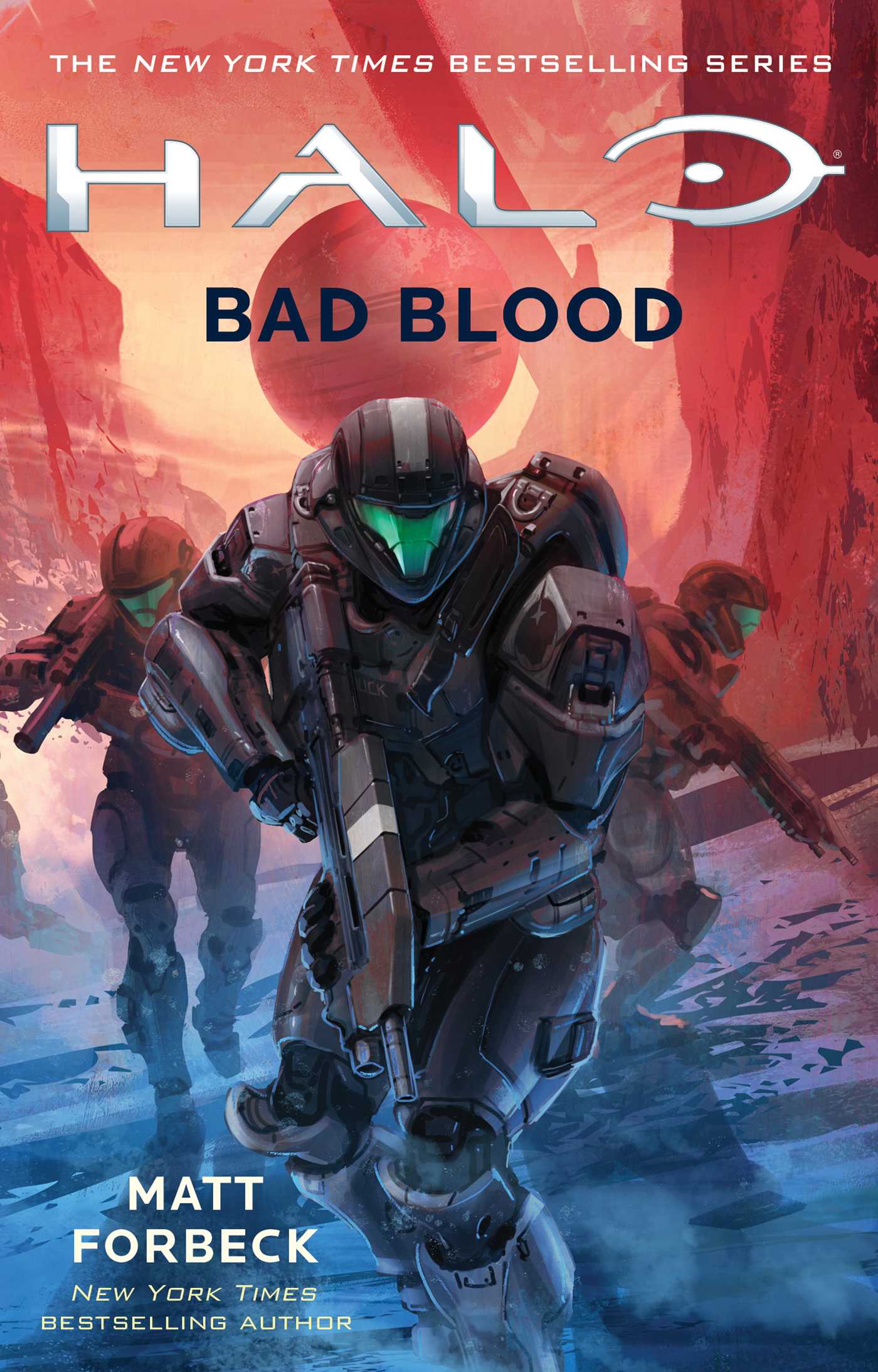 TOYS
SRP: $9.99
Halo and Funko are back together! Take home popular Halo characters as stylized Funko! POP vinyls. The figures stand 3.75 inches tall, and come in an iconic window-display box, letting you show off your collection in easily-arrangeable style.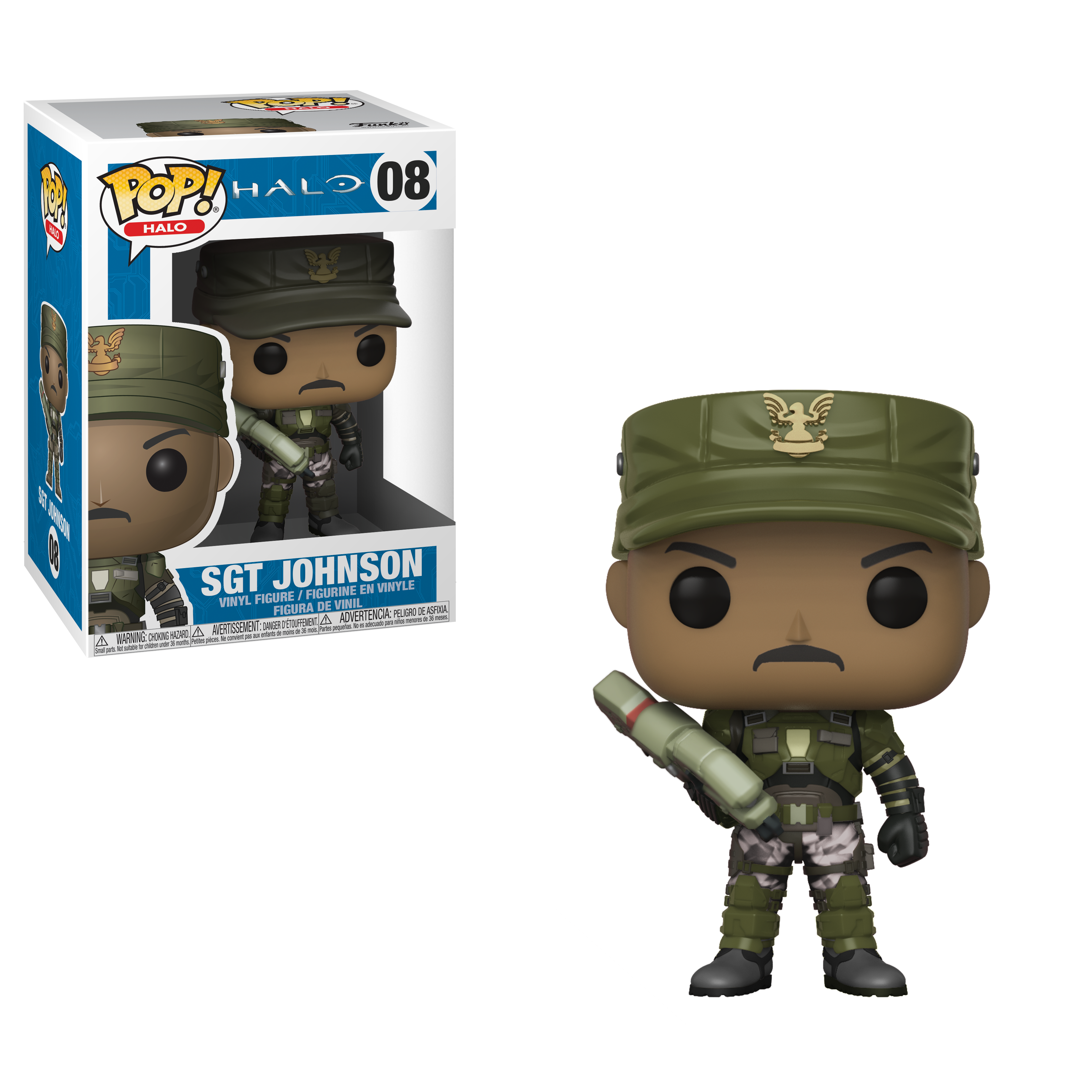 SRP: $49.99
Track a Banished Goliath over any terrain with Forge's Warthog! Sgt. John Forge is gearing up to fire up his Warthog and mow the Banished down! Featuring full suspension, opening doors, and working launchers, this buildable Warthog is ready for a face-off with a hulking, highly-collectible, buildable Goliath Hunter.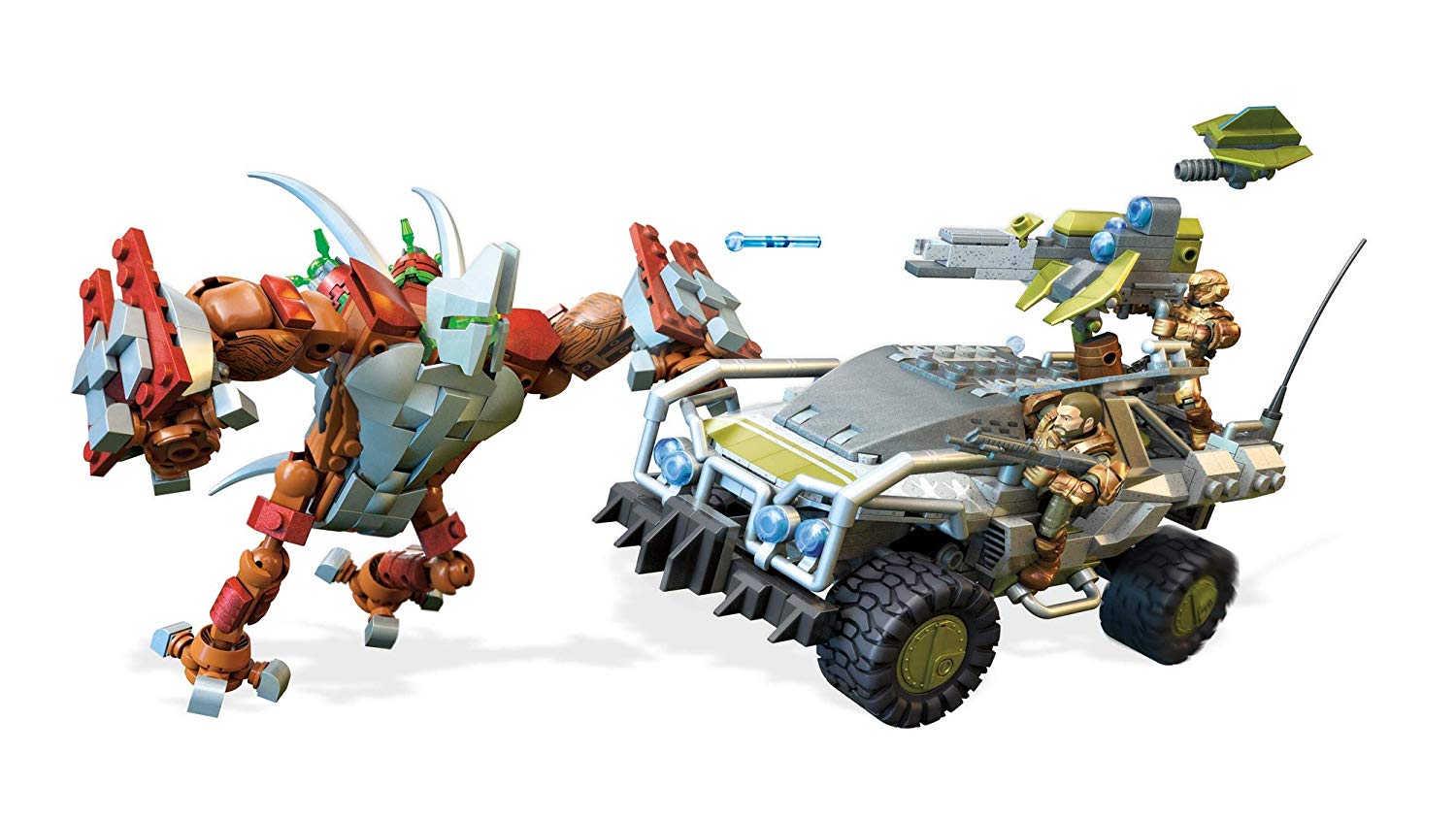 SRP: $9.99
Master Chief joins the popular TOTAKU Collection, a unique series of highly detailed figurines from video game franchises past and present!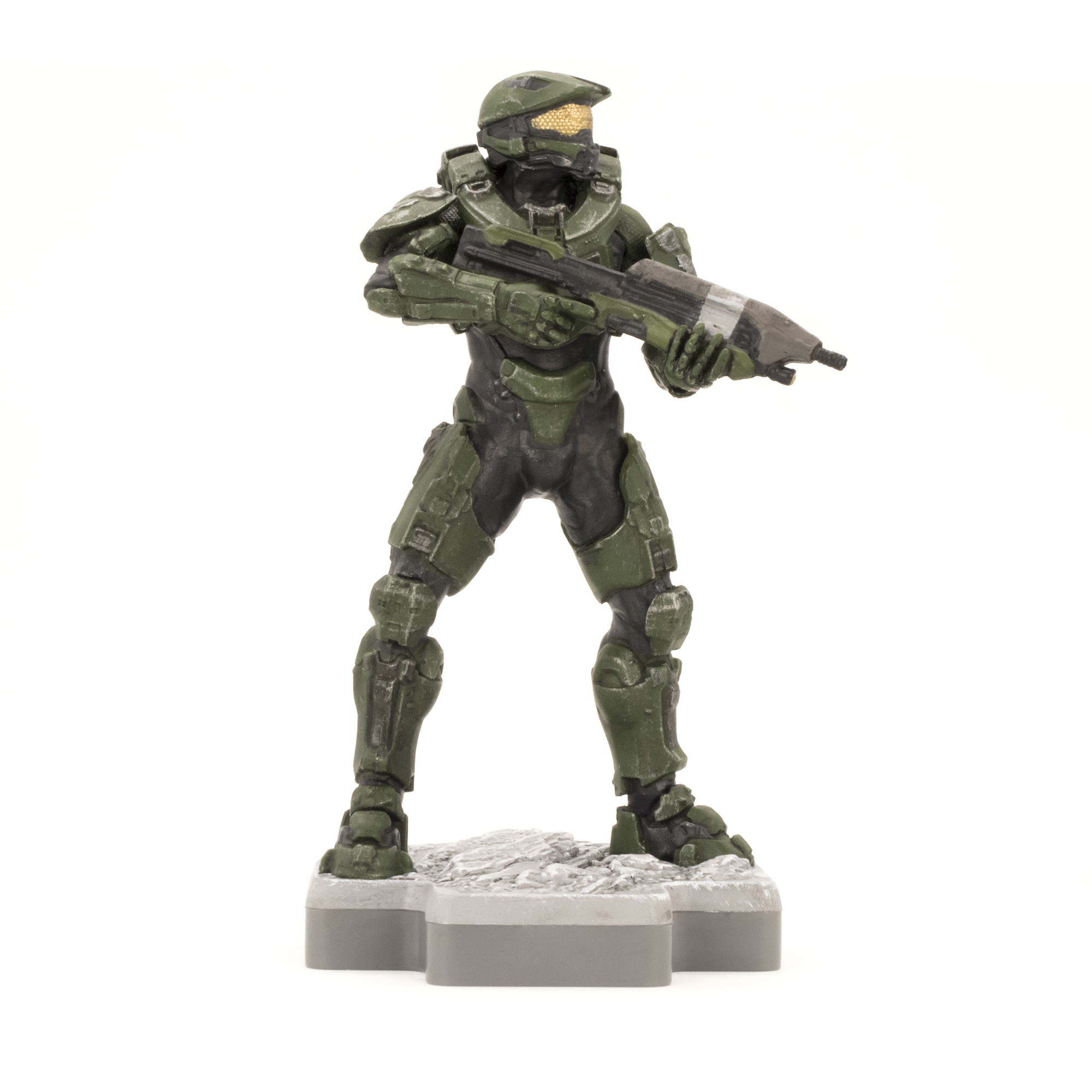 SRP: $24.99
Recreate unforgettable battles and launch new missions with Atriox, the brains-and-brawn Brute leader of the Banished. This articulated 12" figure is built tough for both play and display.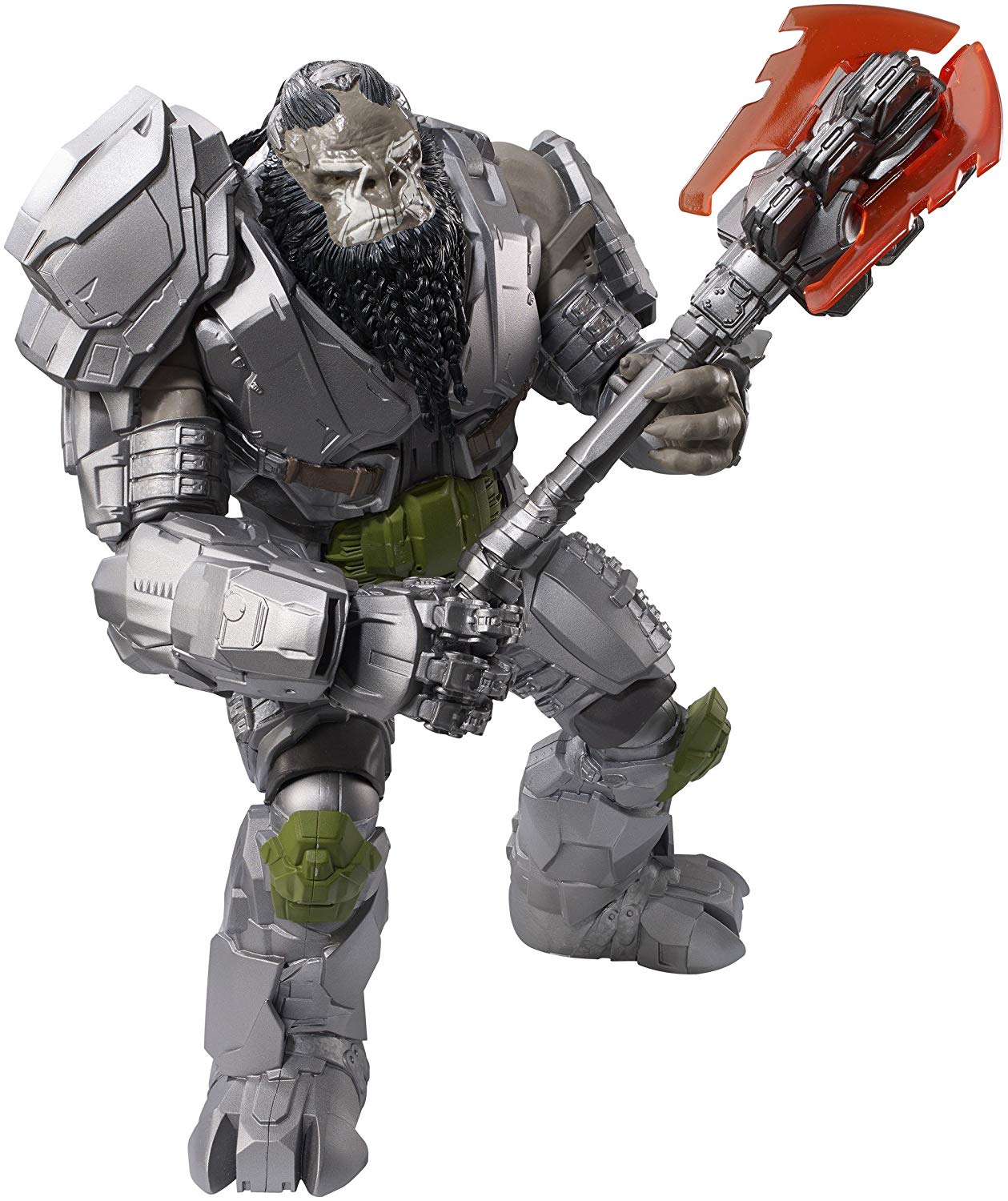 VIDEO
SRP $29.99
Have friends who want to watch Halo, but don't want to actually take any active part in the adventuring process? Get them Halo: The Complete Video Collection on Blu-ray. It includes Halo Legends, Halo 4: Forward Unto Dawn, Halo: The Fall of Reach animated adaptation, and Halo: Nightfall – plus a bunch of bonus features like awesome old vidocs, behind-the-scenes footage, and new commentaries for each main feature presentation. Now they can enjoy your favorite universe in a visual medium without getting popcorn butter on the controller!
APPAREL & ACCESSORIES
SRP: $39.99
Celebrate the holidays in style with the new premium quality Master Chief long sleeve tee designed in collaboration with Meta Threads for Xbox Official Gear!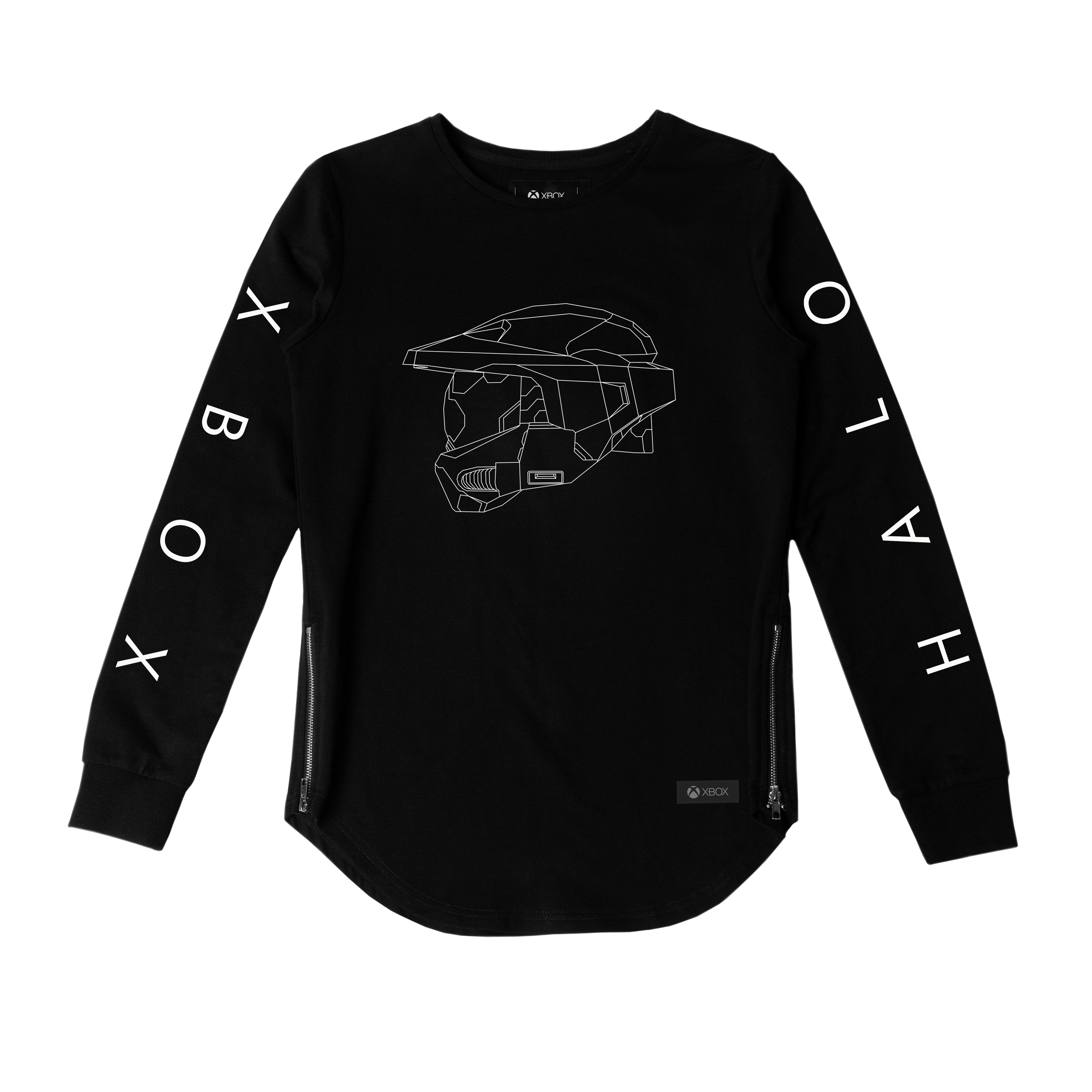 SRP: $9.99
Customize your bedroom, gaming den, or ship quarters with these soft microfiber Halo themed decorative pillow covers.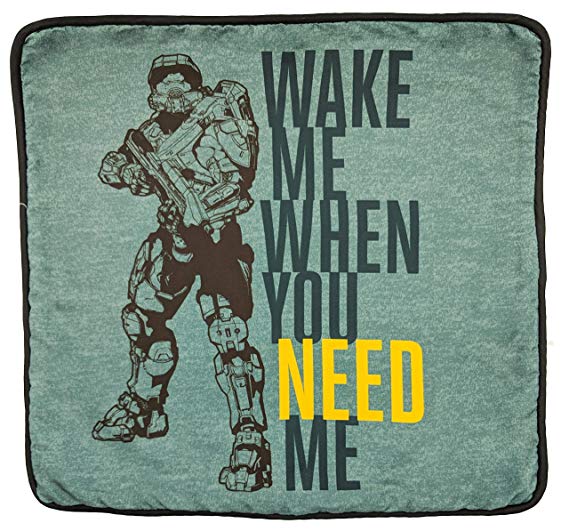 SRP: $16.99
These hooded microfleece one-piece pajamas are the perfect gift for the little Spartan in your life.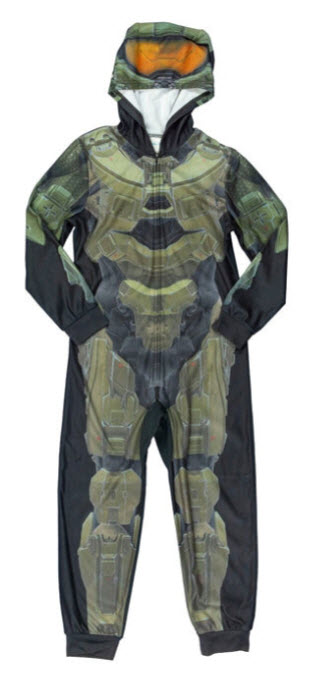 One of the best one-stop-shop spots for a wide range of awesome and exclusive Halo items is the Halo Legendary Crate, featuring new UNSC-approved supply crates filled with exclusive Halo figures, apparel, collectibles, in-game items & more. Visit loot.cr/halo for more info on how to secure your own!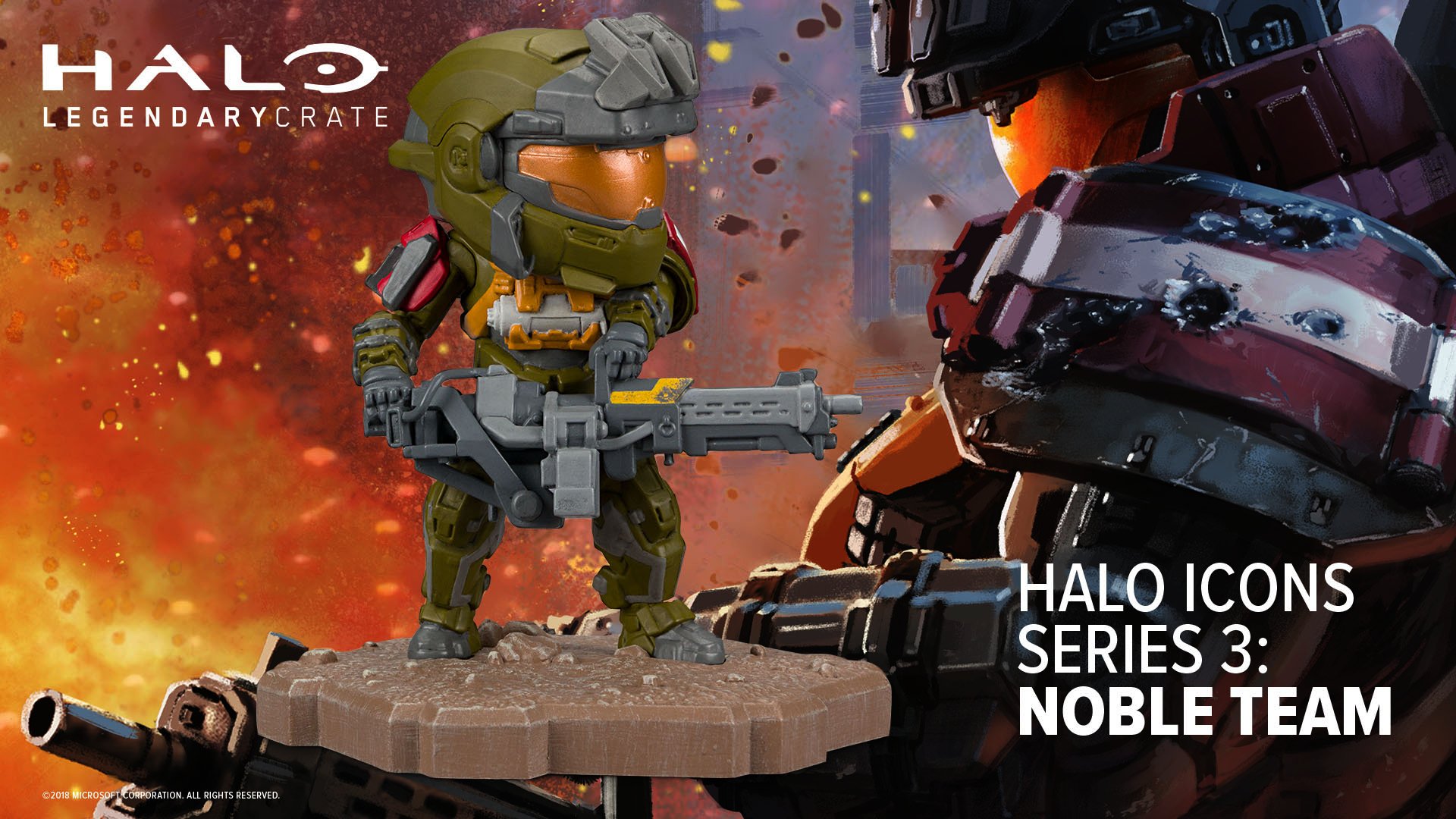 HALO XBOX AVATAR ITEMS
Recently, Xbox Live unleashed their awesome new next-gen Avatars, letting members create a cool little digital doppelganger as unique as they are themselves. And of course, we didn't want Halo to be left out of the party – check out the cool new Master Chief and Atriox costumes now available!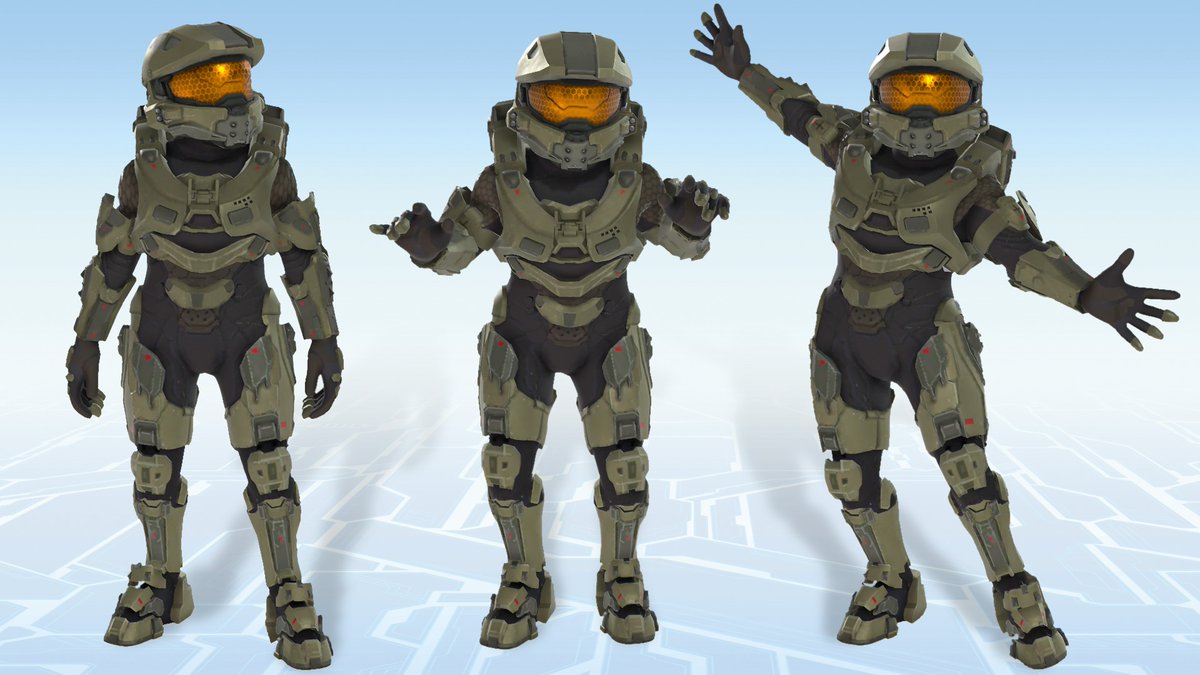 TOO MUCH EGGNOG
SRP: $66,999.99
For the Halo fan who already has everything, take home the ultimate gaming experience with Halo: Fireteam Raven! For only $66,999.99 and any necessary home renovation, you can have your very own arcade cabinet to hot drop into action with. I mean sure, you could just find it at your local arcade gaming establishment, but who wants to have to put on pants after all of that holiday eating?!
We hope you have a safe and happy holiday season, no matter what homeworld you hail from! And as always, for all the latest on other Halo costumes, collectibles, and more, make sure you're keeping up with @Halo and @HaloGear on social.