As you can tell by the author line, I'm back from my family vacation and ready to talk Halo with all of you! ske7ch, snickerdoodle, and Postums were kind enough to tap in for a Community Update while I was out and give you a heavy dose of art. Since I don't want to be outdone, as part of my return I've sourced a new piece of art from our Publishing Team's Art Director, Horia Dociu, to help celebrate Halo 3's twelfth anniversary.
I don't know about you, but there's something about a cheerful Master Chief and Cortana that just makes me want to smile. It's a great reminder that even our favorite fictional universe, which always seems to be in turmoil, deserves a little time to party.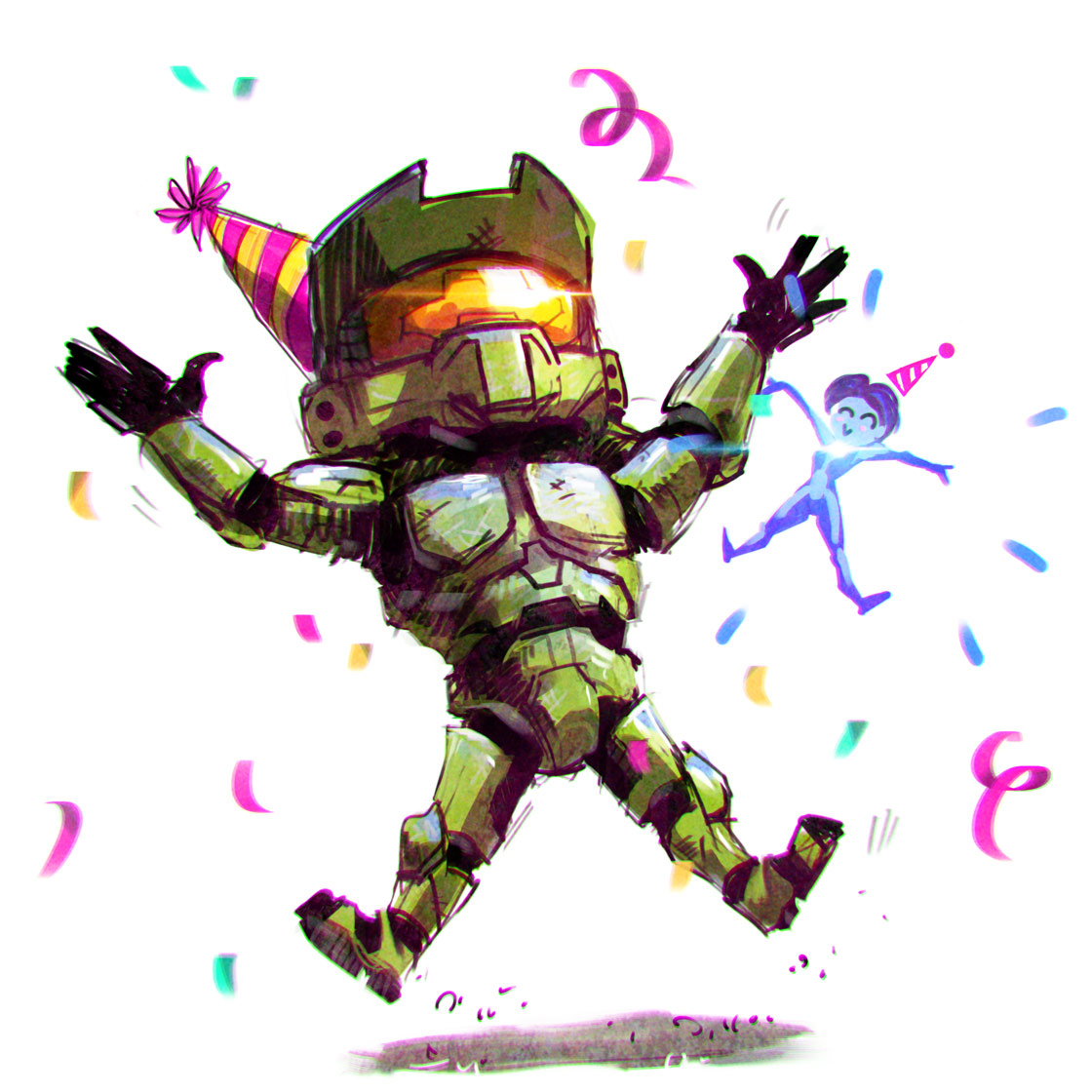 Now that we've kicked off the festivities, it feels like the right time to dive into the rest of our Halo news!