Welcome back, Halo friends and family. This week, Bravo is deep behind enemy lines on an away mission, so today you'll have to settle for yours truly going solo-scribe. Is it a trick – or is it a treat? You decide on today's episode of the Halo Community Update. We've got a fun lineup of curious content queued up for today, including an inside look at some new Halo Wars 2 goodness, cosplay connections, a community-requested addition to the pumpkin stencil lineup, and much more. Let's go!
BLITZ FORMATION
This week, we had a flurry of activity inside the studio walls as media partners and community guests got their first taste of some awesome new Halo Wars 2 action – including the brand-new Blitz mode. The fast-paced new take on classic RTS gameplay is an exciting addition to the suite of game modes already included with Halo Wars 2 when it launches on Feb. 21, 2017. Along with the bevy of awesome previews and impressions from media that hit this week, we dropped a sweet new ViDoc to help provide a more detailed first-look at Halo Wars 2 multiplayer from the teams at 343 Industries and Creative Assembly. Check it out!
In addition, we sat down with Max Szlagor, Senior Game Designer at 343, to chat a bit about the new Blitz mode.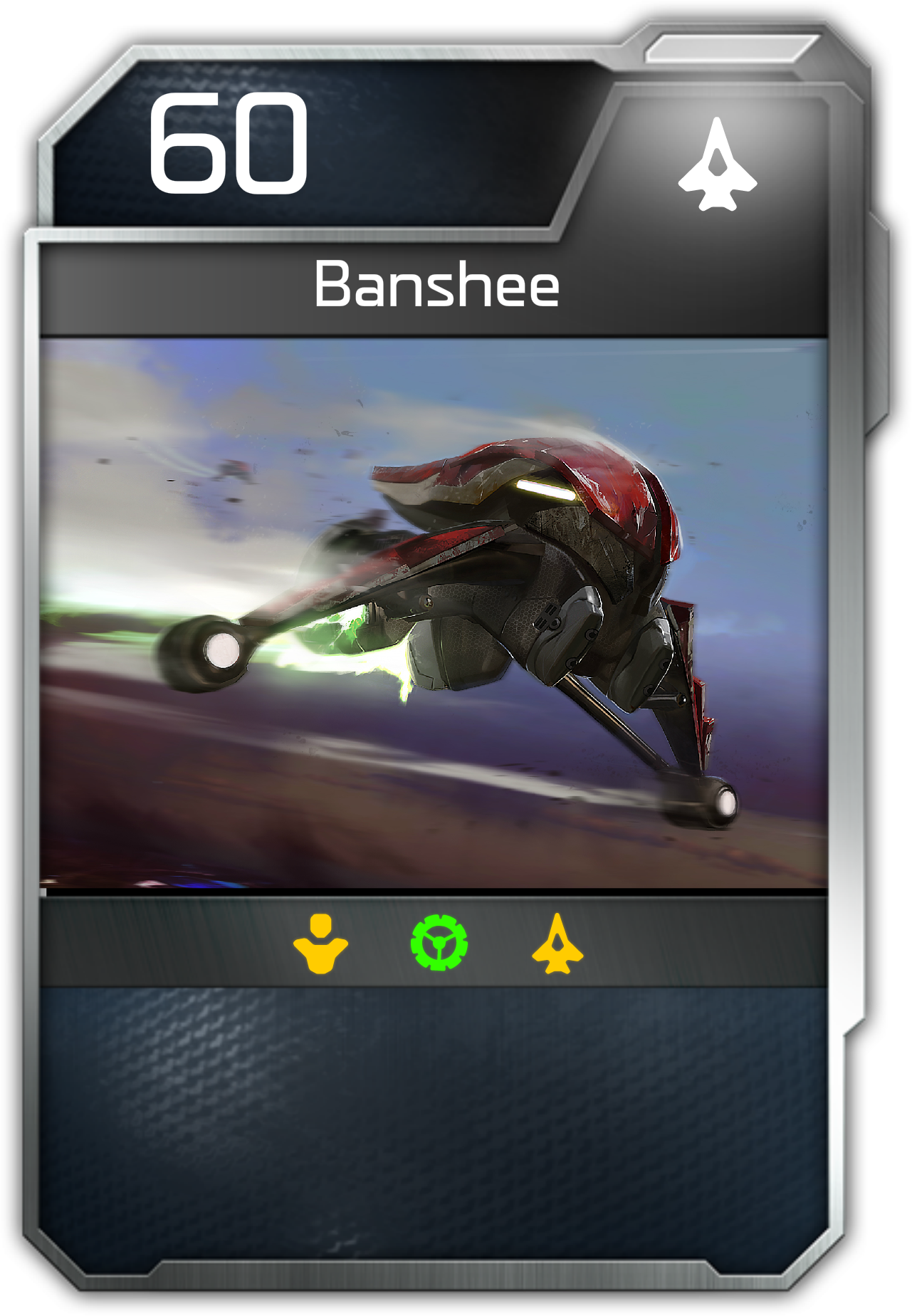 GRIM: So tell us about Blitz! Explain to folks who might be new what the mode is all about.
MAX: Blitz mode is a new twist on the unique style of Halo Wars 2 RTS gameplay that replaces the complexity of base building and resource management with a new, streamlined way to build armies through a card-and-deck mechanic. Acquirable resources are spawned at random intervals on the map and players can use this energy to quickly bring units and Leader Powers onto the battlefield. This results in fast-paced, explosive 7-12 minute games that emphasize skilled card play, unit management, and map control.
GRIM: What was the original impetus behind the mode's creation? Were there any particular inspirations you pulled from during its design?
MAX: Blitz mode came about through a lot of experimentation and a desire to create a fast-paced, accessible, and fresh new take on RTS gameplay. When we talked to players who were intimidated by the RTS genre, the common reasons cited included the perceived complexity of base building and resource management. When we first started developing Blitz, we started with the idea of an army roster, similar to many popular tabletop war games. After playing with this for a bit, we found that armies tended to start big and battles felt epic early on, but gradually shrunk in scale and appeal. We went back to the drawing board and came to the idea of using cards and decks as a way to deploy units on a medium-sized map with randomly spawning resources.
Cards feel approachable and understandable to most people and we all love strategy and card games – it just felt right to mix the two together. Once we started playtesting this combination, we fell in love with the way it created fast, explosive matches in an easy to understand way. As we playtested further, we kept finding new combinations of cards, teams, and tactics that made us appreciate the depth and mastery possible in the mode – we can't wait to see what new strategies players bring to Blitz mode when Halo Wars 2 launches!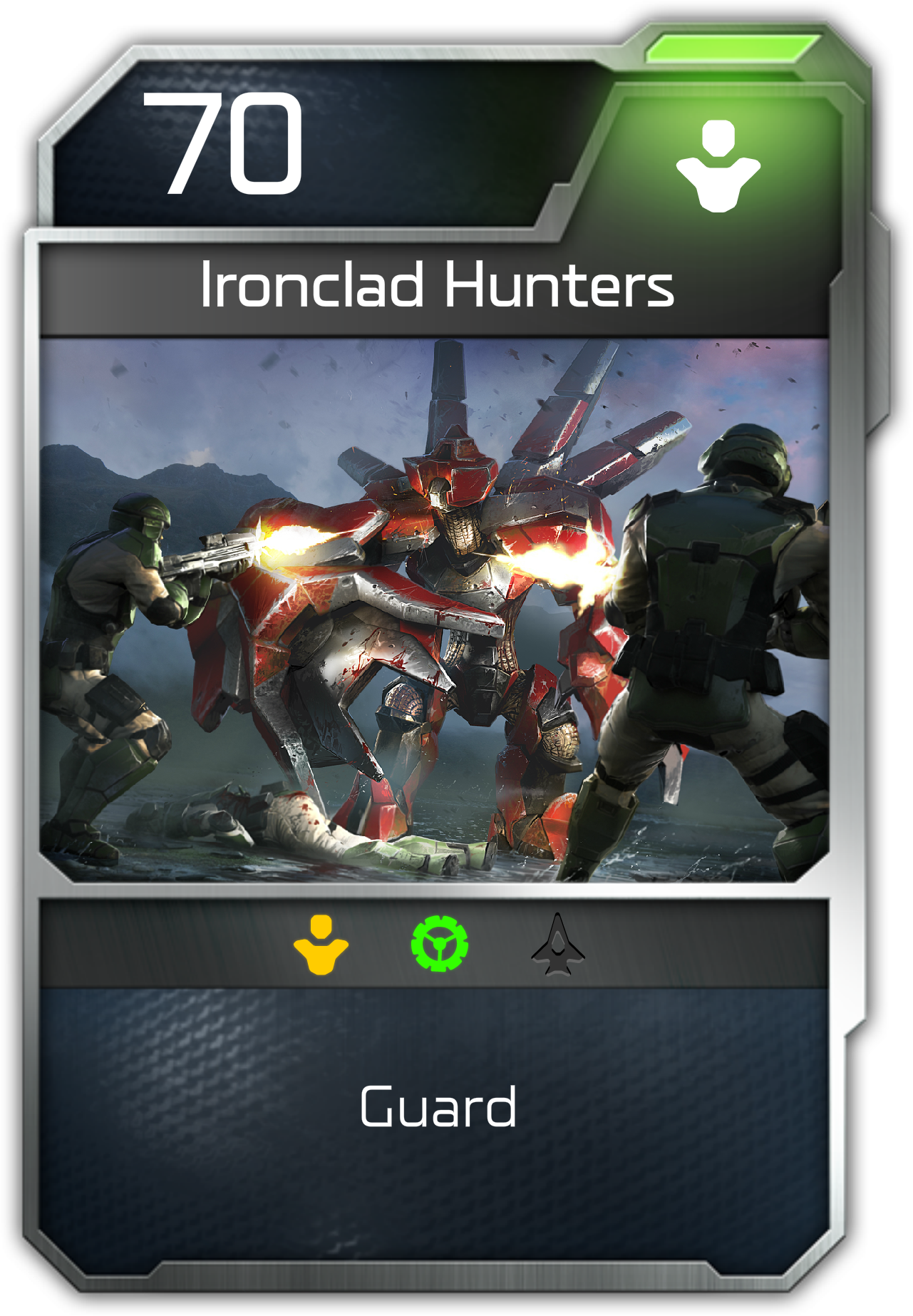 GRIM: So, is Blitz PvE? PvP? Yes?
MAX: Blitz can be played in PvP via custom games or matchmaking in 1v1, 2v2, or 3v3 team configurations. Blitz can also be played in PvE in the solo or cooperative Firefight Mode, where players attempt to survive and control the map against relentless waves of enemies that ramp up in numbers and difficulty at regular intervals. Whether players are going for a high rank in PvP or the top score in Firefight, there is something for everyone in Blitz.
GRIM: Let's talk about some of the units people have likely been seeing in footage this week; it seems like there are variants or specializations of "standard" units that you might see in the game normally, is that correct?
MAX: There are some units that are made specifically for Blitz. These units include "keywords" that modify how that unit behaves on the battlefield. Blast, for example, causes a unit to explode in a small radius a few seconds after the unit is defeated. This keyword can be countered by another keyword called Guard, which allows a unit to absorb all incoming damage to nearby units until it is destroyed. There are many additional keywords available and we are excited for players to discover their abilities and combinations in the near future.
GRIM: What are some of your favorite units to use, or strategies to employ when playing Blitz?
MAX: I love playing 2v2 team games where one of us focuses on using cheap fast units to harvest lots of resources and harassing the other team while the other player gradually builds up an army of heavy hitters with a couple of Leader Powers on tap for mass army destruction.
GRIM: What excites you most about fans finally getting their hands on Halo Wars 2, specifically Blitz?
MAX: Halo Wars 2 is the RTS for everyone and represents an amazing package of great experiences, including a campaign with some of the most amazing Halo cinematics ever, a variety of deep skirmish and multiplayer modes that appeal to the hardcore and casual RTS fan, and the all new Blitz mode, which is super fast and easy to get into and offers layers of depth and strategy for players who dig in. Best of all, this entire package is playable on both PC and Xbox, and it feels right at home on either platform. As an action-strategy fan, I'm excited at the volume of great content packed into Halo Wars 2 and look forward to playing for a long time to come.
CARVER FINDINGS
Last week, we got into the hollow-day spirit by serving up 11 new Halo-themed stencil carving templates to let you create the coolest pumpkins since Billy, James, and D'arcy. That being said, immediately following their initial reveal, we had some requests expressing a desire to adorn their ghoulish gourds with the branding of their favorite esports series. Thanks to the epic efforts of 343 graphic designer Charles Ramos, you can do just that, with this awesome Halo Championship Series logo.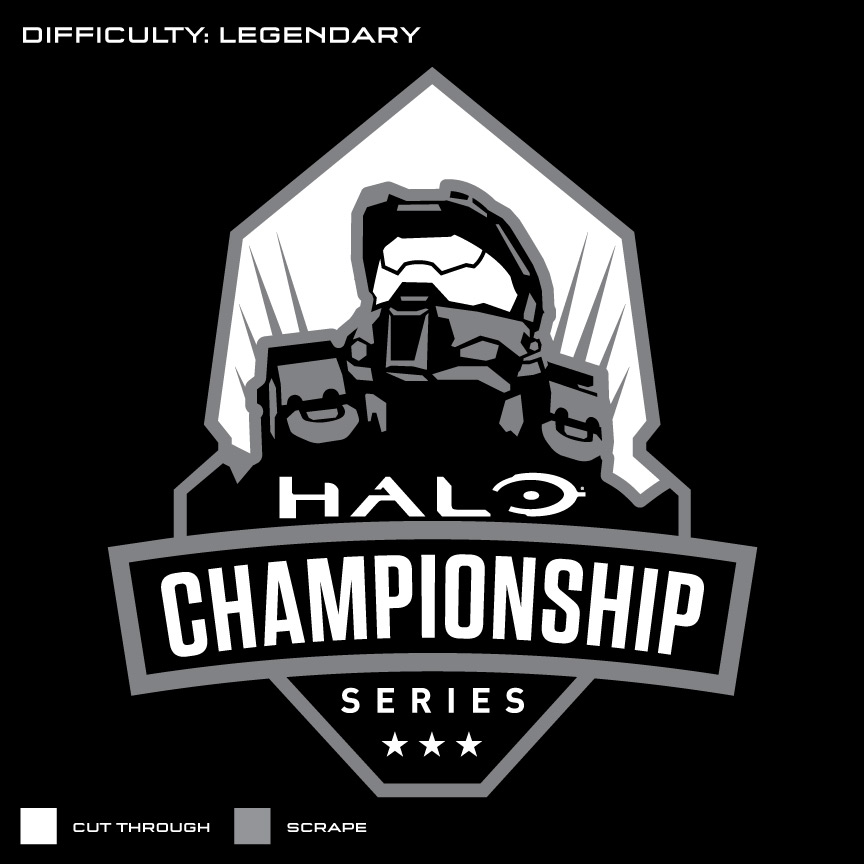 A word to the wise, though – this is no casual carving creation; it'll take a true pro to get it just right. And speaking of pros, our friends at ASTRO Gaming just dropped a hot and fresh new video feature that recaps all the scintillating spectacle from HCS Orange County earlier this month. It's absolutely worth checking out, so let's do so!