It's Friday! After a brief reprieve we're back with a special Halo Community Update with our new furry friend, Atriox, and a bounty of Halo Wars 2 goodness, a preview of this weekend's HCS EU Finals, the long awaited return of Canon Fodder and a sneak peek at the upcoming Halo 5: Guardians update. Let's do this.
Halo Wars 2
The next chapter in the Halo Wars saga is rapidly approaching and we've got some new details to help make the wait for Feb. 21, 2017 a little bit easier.

Last night at the Game Awards 343's Dan Ayoub treated fans to the world premier of a brand new trailer for Halo Wars 2 featuring a closer look at villain-supreme, Atriox!
If you'd like to gussy up your desktop with some sweet, sweet Atriox artwork we've got you covered HERE.
Halo Wars 2 Extra Life Charity Stream
Do you want to see some Halo Wars 2 gameplay this weekend? Team Xbox will be playing Blitz Firefight on Saturday, Dec. 3 from 11:00 a.m to 12:00 p.m. PST as part of a fundraising Extra Life charity stream. You can watch the stream at Beam.Pro/Xbox and of course if you feel inclined to help out, donations are greatly appreciated with all proceeds going to Children's Miracle Network Hospitals.
Halo Wars: Definitive Edition
Atriox may have stolen the show last night at the Game Awards but Dan Ayoub also brought us another bit of great Halo Wars 2 news with the announcement of the special Halo Wars: Definitive Edition early access pre-order bonus!
So what exactly is the Halo Wars: Definitive Edition? How does one get it? Read on for everything you need to know!
Halo Wars: Definitive Edition is an enhanced version of the real-time strategy classic, Halo Wars, offering an updated chance to go back to the early beginnings of the iconic war between the Covenant and UNSC and experience the epic saga in brand new ways. Halo Wars: Definitive Edition has been rebuilt to be better than ever:
Optimized to run natively on Xbox One and Windows 10
Improved visual effects, graphics and audio
Up to 4K resolution on Windows 10 PC
Includes all DLC from the original game
Brand new achievements
Bonus Content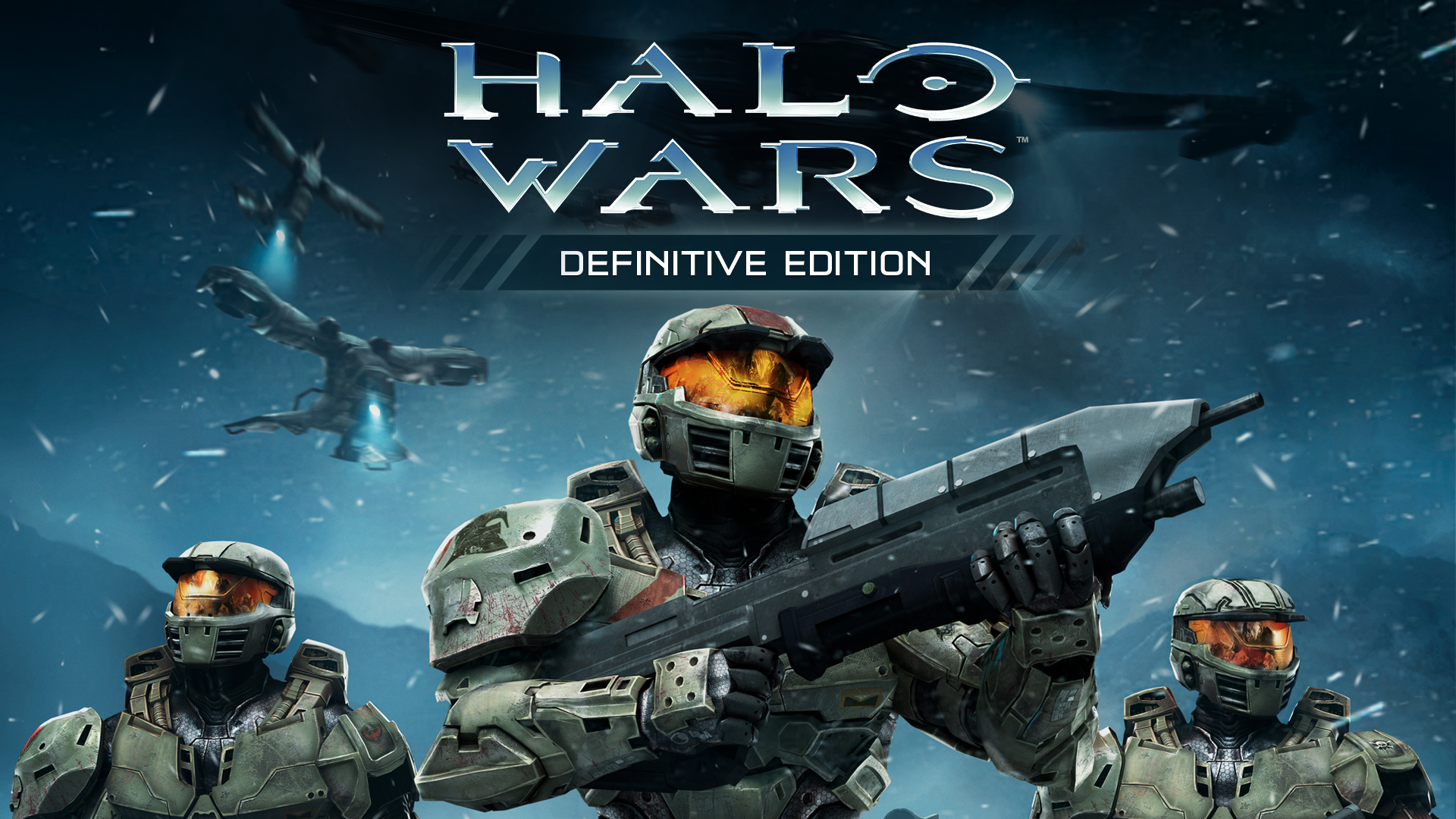 Whether you're an existing fan or new to the series, the Halo Wars: Definitive Edition experience is the perfect way to get ready for Halo Wars 2 before it launches on Windows 10 and Xbox One on Feb. 21, 2017.
Halo Wars: Definitive Edition - Frequently Asked Questions
Q: How do I get Halo Wars: Definitive Edition?
A: Halo Wars: Definitive Edition is part of the Halo Wars 2: Ultimate Edition, which also includes the Halo Wars 2 Season Pass.
Q: How do I get early access to Halo Wars: Definitive Edition?
A: Everyone who pre-orders the digital version of the Halo Wars 2: Ultimate Edition for Xbox One or Windows 10 will receive a token for Halo Wars: Definitive Edition. Tokens begin rolling out on Dec. 20, 2016 and will be sent in waves. You can order the digital version of the Halo Wars 2: Ultimate Edition from the Xbox Store, Windows Store, Xbox.com or participating retailers.
Q: I pre-ordered a digital version of Halo Wars 2: Ultimate Edition. How do I get my Halo Wars: Definitive Edition code?
A: If you ordered from the Xbox Store, Windows Store or Xbox.com, the code will be sent to your Xbox message center. Log into your Xbox One, the Xbox App on Windows 10 or Xbox.com to check your message center. Tokens will begin rolling out on Dec. 20, 2016. It may take 7 – 10 days to receive your token after pre-ordering Halo Wars 2: Ultimate Edition.
If you pre-ordered the digital version from a participating retailer, you should receive a token for Halo Wars 2: Ultimate Edition. Log into your Xbox account and enter that token. Your Halo Wars: Definitive Edition token will be sent to that account within 7 – 10 days (starting Dec. 20, 2016).
Q: How do I redeem my Halo Wars: Definitive Edition token?
A: Check this page for how to enter tokens: Xbox.com/howtoredeem-console
EU HCS Pro League Fall 2016 Finals Preview

This is going to be a huge month for the Halo Championship Series as players and fans alike get ready for two back to back, action-packed weekends of high-stakes professional competition. This weekend we shift our focus across the pond for the EU HCS Pro League Fall 2016 Finals streaming live from Leicester, England. If you, like me, find yourself stuck thousands of miles away, don't worry – we've got you covered with everything you need to know going into the event and how to follow the action all weekend long. And if it makes you feel any better, I'm told the ESL UK studio is completely sold out anyways so even if we could find a means to get there, they wouldn't let us in.
Great news is that the entire weekend's action will be streaming live on Twitch.tv/Halo (also available on Facebook.com/eslhalo). If you're in need of a refresher on the EU Fall Season, ESL has you covered with this handy highlight video. You can also keep tabs via Twitter by following @HCS, @ESLHalo, and @ESLUK, and of course you can tweet right back at the HCS EU casters and teams using #HCS.
ScheDUle
All the action kicks off on Saturday, Dec. 3 with Relegation play starting with the Winners Bracket Semi-Final #1 at 12 p.m. GMT. Play will continue throughout the day as teams battle it out in a best-of-seven series. Times are subject to change but the current approximate Relegation schedule is as follows
12:00-13:30 GMT – Winners Bracket Semi Final #1
13:45-15:15 GMT – Winners Bracket Semi Final #2
15:30-17:00 GMT – Winners Bracket Final
17:15-18:45 GMT – Losers Bracket Round 1
19:00-20:30 GMT – Losers Bracket Final
Championship Sunday kicks off at 10 a.m. GMT with the pre-show and moves into a full day of intense matchups. Times are subjects to change but the current approximate Finals schedule is as follows:
10:15 – 11:45 GMT – Winners Bracket Semi-Final – FabE vs. Pulse
12:00 – 13:30 GMT – Winners Bracket Semi Final – Vibe vs. Infused
13:45 – 15:15 GMT – Winners Bracket Final
15:30 – 17:00 GMT – Losers Bracket Round 1
17:15 – 18:45 GMT – Losers Bracket Final
19:00 – 20:30 GMT – Grand Finals
Note that all times are in GMT but for those of us in the U.S., it's -5 hours for EST and -8 hours for PST. That means Saturday kicks off at 7 a.m. EST / 4 a.m. PST.
Hosts with the mosts
Bringing you all of the weekend's action will be a stellar lineup of caster talent including our own Bravo: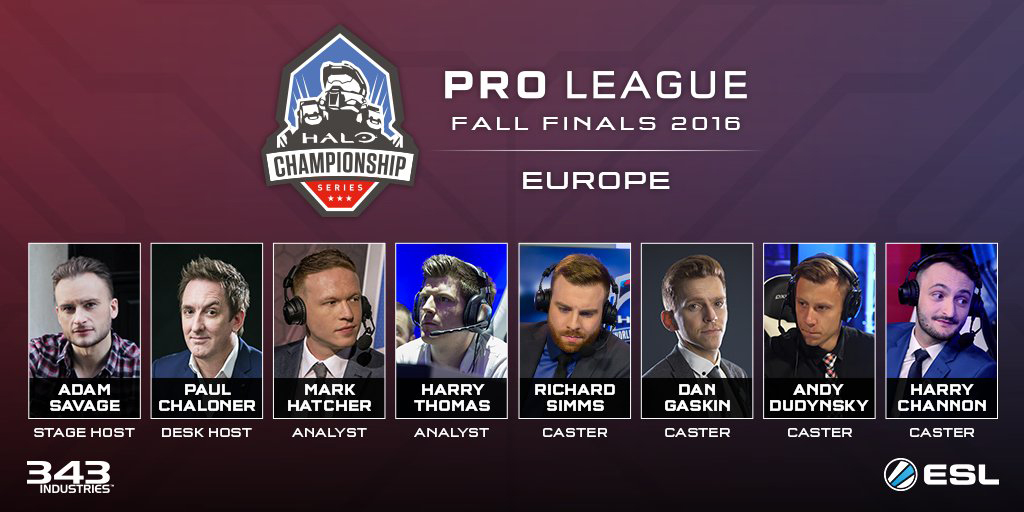 Key storylines / WHAT to Watch for
Will FABe repeat and bring their total winnings to nearly $100,000 across two seasons? How will Jimbo and the rest of FABe respond after making the trip to compete at HCS Las Vegas? Which team will rise to the top of relegation?
I reached out to our main man on the ground, Simms, to get his thoughts and perspective on what fans should watch for this weekend and what he feels the key storylines are going into the EU finals.
Simms: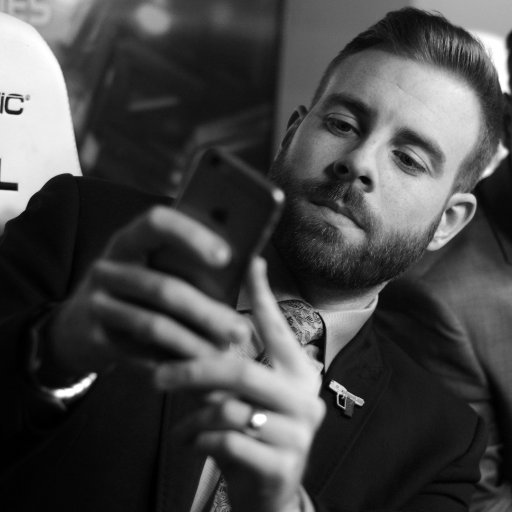 Coming into the finals the main story line is FABe wanting to prove once again that they are the very best in Europe. FABe recently made the trip to the HCS Open Circuit Finals in Las Vegas to get a bit of pre-event practice and get a taste of the NA scene and how the big boys play. FABe are already down on Summer Season as they kept a clean sheet during regular play but dropped a series during the Fall to team INFUSED but the even bigger story line was the fact that it was their old teammate, Kimbo, who they dropped after summer finals, who ruined the clean sheet for them.
This weekend VIBE takes the second spot while INFUSED drops to 3rd after defeating them on the final day of Pro League. At the Summer Season Finals it was INFUSED rocking that shiny second place as we entered the live Finals but unfortunately they failed to play at their full potential and ended up walking away with 4th place. This 3rd/4th spot is quite a rivalry as it was VIBE that eliminated INFUSED at Summer Finals in a final Game 7 Slayer match. INFUSED had originally been winning all their Slayer maps but the pressure just seemed to overcome this young roster lacking experience on the main stage. With roster changes on both sides, both teams are fired up for this event and looking stronger across the board. I cannot wait for this match up!
Another team to watch is 4th place underdogs, PULSE GAMING. NEVER UNDERESTIMATE THE FRENCH! Throughout EU Halo it's kind of been a meme, but the French just always turn up on LAN. Halo 4, MCC, and even HWC French rosters have always caused upsets and put on a damn fine show at live events. The players and the esports talent within France both have always been of a high caliber and, in Halo it's no different. PULSE have not made a single team change this season and they are going to LAN. Rumors circled about team captain Norwen (a.k.a. 'SLG') being offered a place on INFUSED during the offseason but this team is still four men strong and I honestly cannot wait to see if they manage to upset any of the teams attending this weekend. Either way, they have done France proud by making it this far!
Relegation time! So PROPHECY has had a massive fall from grace after two players on this roster finished Top 8 at HWC and took home $75,000! This is the second time they find themselves in relegation - only this time they haven't won a single series in the Pro League. A 0-10 record is a massive dark cloud on this roster, but in no way does it tell the full tale of these four incredible, and even legendary, players. VwS missed out on Finals glory as they lost 3-0 against PULSE gaming in the final days of Pro League. This weekend we'll have the same scenario again with legendary and amazing team players as well as fierce and fired competition.
As VwS finished higher than PROPHECY, VwS have the home advantage of choosing which of the two teams that made it out of the EU Open Circuit Finals they wish to play. BITTERSWEET (formerly known as MDR2) is a roster comprising of three former Pro League players in the form of Warlord of Summer Season INFUSED, Solar of Summer Season PULSE and Anima of Fall Season VwS along with EU Open Player Shady. It's a very nasty line up so it's by no means a surprise that VwS picked to avoid them Round 1 leaving PROPHECY to have to deal with these guys. We have to note that if VwS and BITTERSWEET win, Anima will be playing against his ex-teammates who dropped him earlier in the season. The second place team to climb out of Open Circuit was EGOED, comprised of morguhhh, Quad, SimpIay, and Zhuh. It's a very nice roster and one that did take a game from MDR. Can they take games off the pro teams? Now that's another question only this weekend will be able to answer! The passion and play is there but it will be no easy feat.
Overall I think we will see a changing of the guard come Saturday. PROPHECY is in trouble but I've said this before and this team has been here before only to live to fight another day!
- Simms
Thanks, Simms! Anyone else just read those few paragraphs in the "Voice of Simms?" I'm bummed to miss out on the "cheekiest of Nando's with the boys" (his words, not mine, and I honestly have no idea what that means but it sounds awesome and I feel like I'm missing something epic) but I'll definitely be tuned in back here stateside watching this fierce competition and drama unfold.
Remember to tune in to Twitch.tv/Halo starting Saturday at 12 p.m. GMT and join in on the action. My little birds around the studio here have told me that there may even be some REQ Pack code giveaways throughout the weekend!

There's never a dull moment here at 343 and this week has certainly been no different! Here's a quick run down of a few random odds and ends of interest (or not, in which case, you should scroll down now!)
This week has been a strange dichotomy of both celebration and stress as the core development team took some time to surface and celebrate a recent "Sprint" milestone while other teams around the building are neck deep in the final phases of releasing the next Halo 5 content update while still others are heads down hard at work on Halo Wars 2. The community team falls in the middle category as we've been eagerly compiling patch notes, coordinating videos, rounding up sweet assets and talking to teams across the building about the work they did. You'll see (and play) the fruits of this labor soon.
Speaking of "play," our internal 343 Halo 5 tournament officially got underway today with a fierce opening round of matches across all three skill brackets. I'm sad to report that my teammates and I lost 0-2 right out of the gate (though we did have fun). It turns out Grim's team also got handily defeated 0-2 and Uny, in the elite "Spartan" bracket, also lost in the opening round. In the interest of time it's a single-elimination affair so that's all folks, we're done. I'm working with some folks to hopefully live stream the grand finals "Spartan" match next Thursday afternoon on our Twitch channel. More on that to come!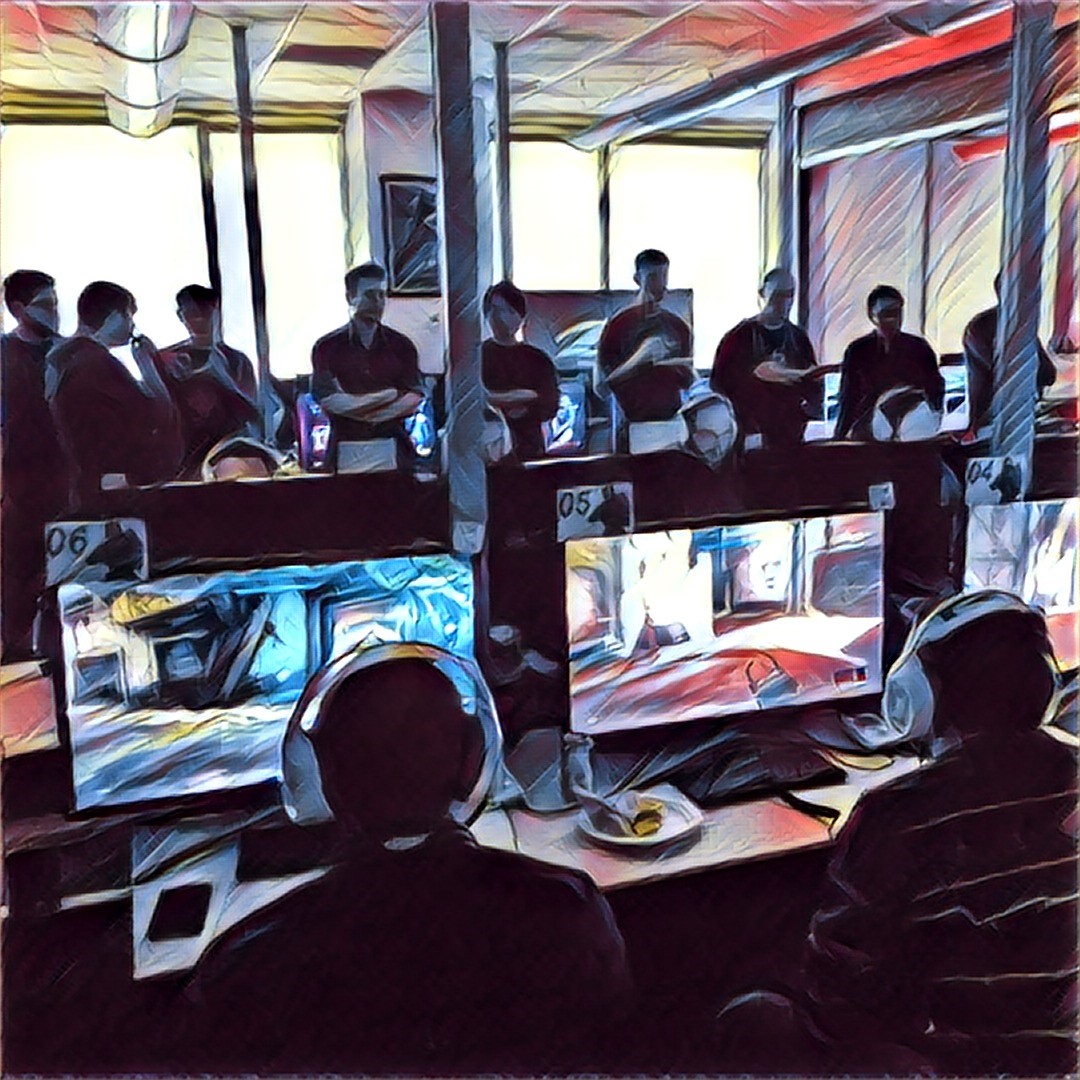 On the topic of sprints - there's a large amount of work happening all across the studio on some foundational work and secret sauce for unannounced future stuff. There's a lot I haven't had time to digest yet but it's been very interesting seeing a lot of production, tech and workflow frameworks being refined and improved in addition to some high level proof-of-concept testing. Expect a lot of vague teasing for quite some time.
The Halo App received an update this week with the addition of a Halo Wars: Definitive Edition Game Details Page, NA HCS Fall Season Finals Bracket (eSports Page) and a new "REQ Giveaway Module" on the eSports Page that, starting this weekend, will allow fans to participate and submit REQ codes announced during the live stream right into the module in the App. A big shout out to the 343 team for all of their work on this latest update!
Our own caster-extraordinaire and HCS producer Mike "StrongSide" got engaged since our last update to our HCS/Community Producer (and the real reason any of us gets anything done) Ellen "FaithSide." Congrats you two!!
We've had daily playtests this week of some content included in the upcoming Halo 5 update that mad scientist Tom French and his team have been cooking up. I can't wait until we can pull back the curtains on what is a super fun, non-traditional way of playing Halo 5 (along with some that feel very familiar). Sorry, I imagine you're tired of the teasing and tired of hearing "soon" by now but I promise, it's almost here.
I just found out that Super Fiesta is coming back to Halo 5 Matchmaking later today! Based on fan feedback and analytics it's safe to say that the "Anniversary Throwback" playlist ended up being quite popular. I want to give a shout out again to the Forgers who spent so much time making those awesome throwback maps! We'd love to add more classic re-creations down the road so please keep up the great work. We've heard the cries of fans loud and clear - you want something like this as a permanent addition. Many people on the team do as well. It's not going to happen immediately but it's on the list as the team continues working on playlist enhacements and additions for 2017.
Speaking of playlists, earlier this week I put out a call on Reddit and Waypoint to ask for your ONE addition you'd love to see in Halo 5 Matchmaking. Thanks so much for all the great, constructive feedback! I'll tell you that I haven't even finished compiling yet folks across the team have taken notice and it's directly spurred some meetings and side conversations already.
Did you catch the news about the production deal struck between Microsoft/343 & Pilgrim Media Group to develop a Halo esports reality show? In case you were wondering, this has absolutely no relation to the Spielberg partnership announced long ago (and no, I don't have any updates on that front).
Also in case you missed it: Halo: Smoke & Shadow - a digital first e-novella written by Kelly Gay was released this week along with Halo: Tales from Slipspace, a graphic novel anthology by Dark Horse Comics.
Lastly, and perhaps least importantly, when I first started at 343 a few months back I was lamenting the fact that I'd yet to acquire any DMR Reqs and it was really bumming me out. Well I'm happy to report that yesterday evening while sitting in the office working on this update and watching the Game Awards I took a pause to jump into Halo 5: Guardian and at long last I opened a REQ Pack and was granted a "deemer." Of course it's a Rare Level 8 variety that I'll be hard pressed to actually get to use but at least I finally have one in my inventory. Feels good, man.
And now, here's Grim with some Fodder to feed on...