ISSUE 33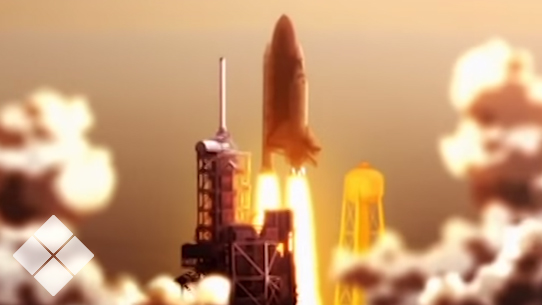 Welcome back Terrans/Earthlings, and thanks for joining us for another week of Canon Fodder. For those of you who've been living under a (third) rock this week, an incredible achievement was unlocked in human history, as NASA's New Horizons space probe made a historic flyby of Pluto. This mission, against unbelievable odds and across unfathomable distances, represented one of the most important scientific triumphs of our time.
Here around these parts, hundreds of hard-working developers were just as enthralled with the incoming images of Pluto and Charon as they normally are with Reach or Sanghelios. While we're all passionate fiction fans, there are many of us who have their hearts steeped just as much in the "sci" as they do the "fi." Yours truly is one such example. Many people don't know that in a previous professional life, this founding fodder spent just under twenty years writing, developing, producing, and presenting science-based theatre and programming. I was even on the team that helped NASA develop and debut its original educational programming to support the then-upcoming (I suddenly feel old) International Space Station, or "Star Station One" as we knew it.
Growing up, it was a regular thing in our household to pour into the latest episode of Star Trek, or dive into diverse sci-fi epics such as Frank Herbert's Dune, Larry Niven's Ringworld, Orson Scott Card's Ender's Game, or C.S. Lewis' enthralling Space Trilogy. Science fiction had a huge effect on my passion for science itself, and eventually, that passion opened up opportunities on both sides of the coin. One of my favorite pastimes is to watch the discussions that crop up on our forums regarding the "science" of the Halo universe. While it's certainly fiction, and therein requires a healthy stretching of reality as we know it, it's a blast to see fans dissect and discuss the huge influence science fact has had on the Halo narrative.