Welcome back folks, we've got another edition of the Community Update coming your way to help you catch up on a variety of Halo happenings, from cool collectibles and community creations to upcoming esports action and more. Ready? Set? Go.
FINALLY FUNKO!
Kicking us off is an awesome announcement that came out recently from our Consumer Products team, who revealed a return of Halo-themed Funko! Pop figures. Personally, I'm a big fan of these big-headed little guys, and have been clamoring for a reemergence for ages. Halo's return to Funko! is marked by a classic character quartet – let's take a look at who we've got!

MASTER CHIEF JOHN-117
An iconic look for an iconic hero, the Chief comes liveried in his classic Mk.VI Mjolnir armor, and sports a ridiculously adorable Pop-styled Cortana in the "standard" get-up. There is also a store-exclusive variant that features Chief wielding an energy sword, in case he happens along any Elite opposition on his way out of a Covenant vessel.
ARBITER THEL 'VADAM
Ahh, Arby – it's not just memorable roast beef. The most elite Sangheili's Funko! look recalls his role in the Great Schism, a look as delicious as it is definitive. The "normal" edition adorns Thel with his resplendent (and canonical) silver Arbiter armor, while a special variant paints him in the gold made confusingly famous by Halo 3's peculiar hue. Welcome to opportunistic merchandising 101, class.
GUNNERY SERGEANT EDWARD BUCK
If we were doing a new Funko! line, we knew there was no way we were gonna get the Buck outta there. While ol' Eddie has found himself sporting some fancy-schmancy Mjolnir in these later days, his hot-dropping ODST BDUs will always be a fan favorite. We're not quite sure how Veronica Dare feels about his head getting even bigger with this figure, but it's worth the risk to add it to our shelf.
SERGEANT MAJOR AVERY JOHNSON
Man, for a dead guy, Johnson still sure knows how keep standing tall. In the past year alone, we've seen him come back as a playable Leader in Halo Wars 2, take center stage as the star of the latest Halo Legendary Crate, and now reimagined in Funko! Pop glory. Wielding a M6 Grendel/Galilean Nonlinear Rifle – with infinite charge, we assume – Sergeant Johnson knows what your collector shelf likes. He also comes in a cigar-chompin' variant.
YOU ACTUALLY CAN BLAME THESE ARMORS ON NANOTECH

Funko! Pops aren't the only cool new way to add some of your favorite characters to your shelf – Our friends at Jada Toys have a brand-new collection of awesome Nano metalfigs. Each action posed figure stands approximately 1.65" tall, is 100% die-cast, features premium metallic paint, and will be available at most major retailers this Feb. Also, stay tuned to @Halo and @HaloGear on social, as we may just have a complete 12-figure set sitting here that we're itching to give away soon.
MINECRAFT & MULTI-PLAT
This week, our friends upstairs on the Minecraft team announced that the super popular Skin Pack 1 has arrived on the Wii U and Switch versions of the game, giving Nintendo fans a chance to play as the Master Chief, a Grunt, and a Brute. You can read more about it in their official announcement HERE.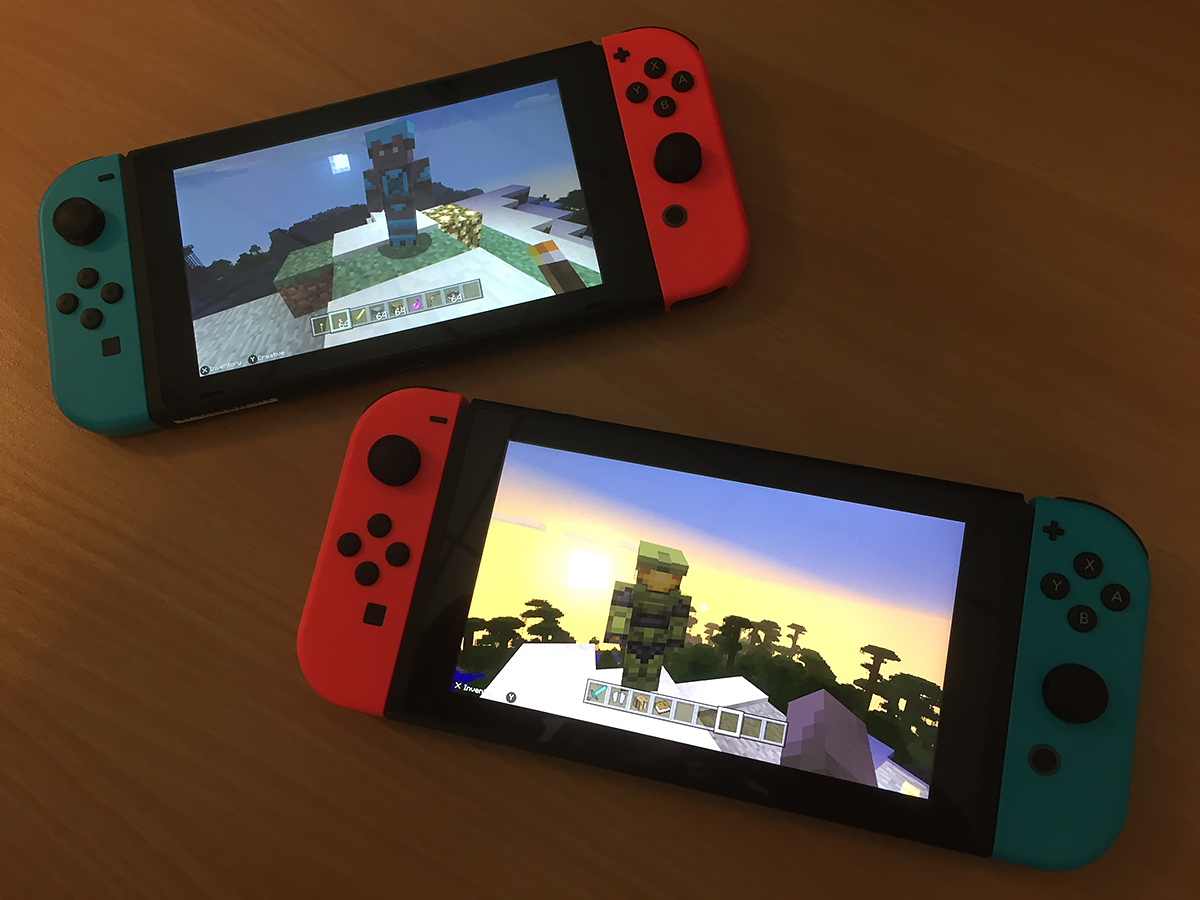 HALOWC UPDATE
As the Halo World Championship 2018 season moves inexorably closer to its first open event, the excitement of both fans and players alike grows ever stronger. Recently, we announced – along with our friends and partners at MLG and Gfinity – the broadcast talent lineups for both the Orlando Open and the London Finals. Check out the amazing swath of humanity below! Although, I'm still not sure why we didn't go with this one…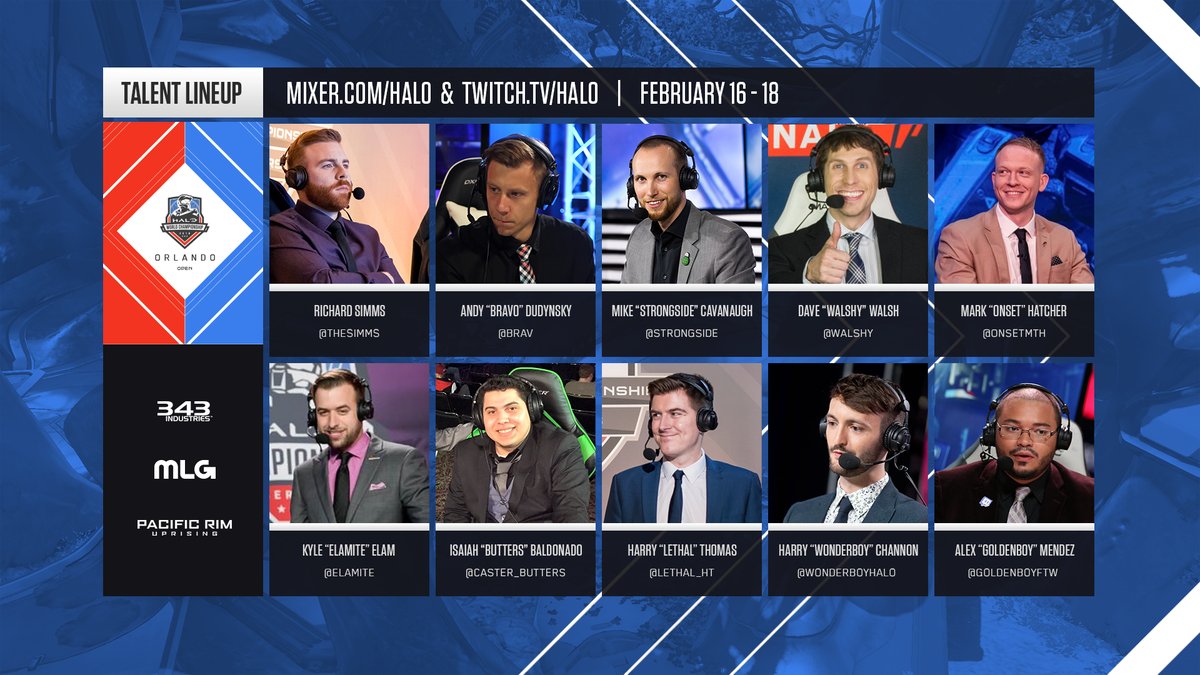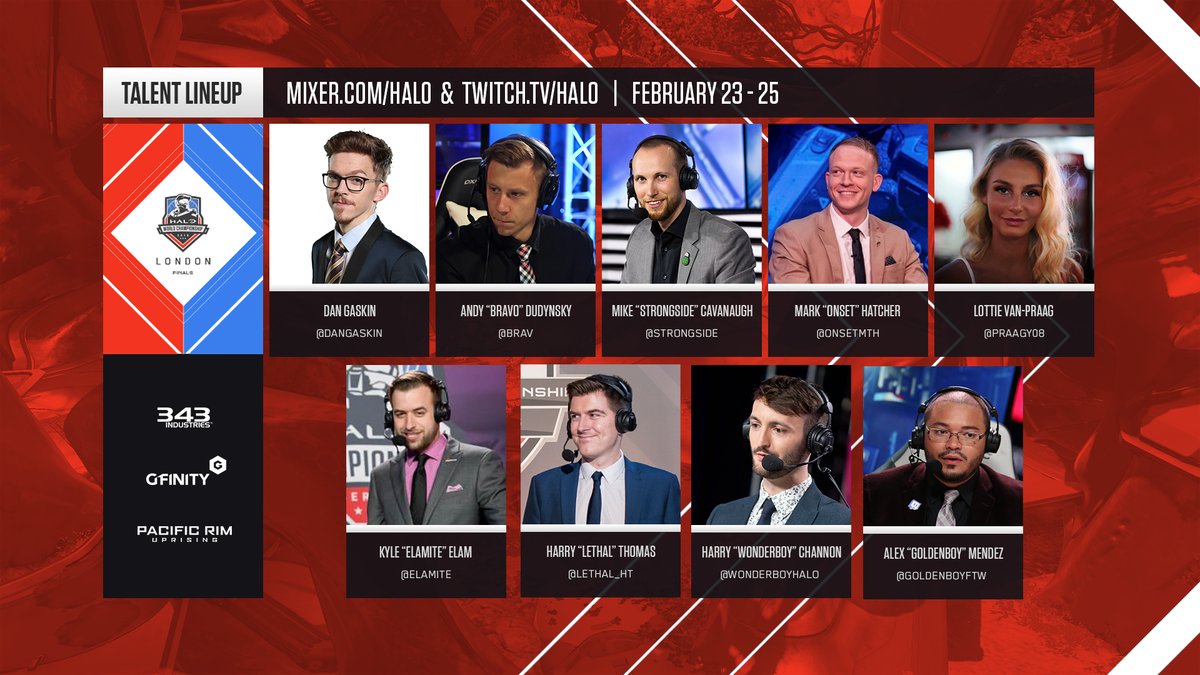 FLAG SKINS

Fans have been clamoring for more specific information on when they can procure the upcoming nation-flag weapon skins in Halo 5. As we've mentioned before, the flag skins will become available when the HaloWC regional finals take place in those respective locales. As a reminder, Regional Finals will be London (UK), Sydney (AUS), Mexico City (Mexico), and Columbus (US & Canada) – this means that London will be first up to have their flag skins come online. Below you'll find the current availability dates for each region.
UK: Feb. 19-26
AUS: Mar. 5-12
MEX: Mar. 12-19
US/CAN: Mar. 19-26
Again as you can see, the skin packs will be available for a limited time only, so make sure you jump on your favorite flavor when it comes around!
EXTERMINATE! EXTERMINATE!

Earlier this morning, another new playlist jumped back into the Halo 5 rotation. All hail the return of Extermination, the round-based mode that tasks you and your squad with working together to eliminate the entire enemy team before any of their members can respawn. It's an action-packed game mode that applies an extra sense of urgency to the already high-stakes energy of both Slayer and Breakout. If you haven't tried it before, definitely check it out now!
COMMUNITY PLAYDATE
We'll be jumping in the aforementioned Extermination playlist with our 343 Community squad on Tuesday, Feb 6, from 4-5pm PT – grab your team and try and take us down! As usual, and squads that get matched up with us during the appointed time will – win or lose – receive the 343 Ice Unicorn weapon skin for their assault rifle. GLHF! And now, a word from ske7ch regarding updates on Halo 5 weapon tweaks and tunes.