Today, we're talking gamescom and Halo Wars 2, getting a small look at what's ahead for Halo 5, and plenty more. Welcome to this week's Community Update!
As we've mentioned over the past few weeks, there's quite a bit in the works, and I'm happy to say that I've begged, borrowed, and stolen my way into being able to reveal a few Halo 5 sneak peeks this week. There are a few things I'm particularly excited about, and several more that we'll be showing off quite soon.
Before we move on, a quick update on Action Sack, which I too am quite eager to jump into. Maps and game types received final polish this week, with our multiplayer team working on fixing up spawns and player containment, fixing a few key potential scoring exploits, and also finalizing/fixing details like intro and outro cameras. We've kept a close eye on custom game night favorites, including established modes such as Tankworld and Mongoose Sumo, as well as some popular new Action Sack-worthy game types. Stay tuned next week as we'll be bringing you more details, game types, and an ETA for when the playlist will be ready to rock.
To kick things off, let's talk a bit about the brand new Content Browser, which is on the way with this next update.
Prefabulous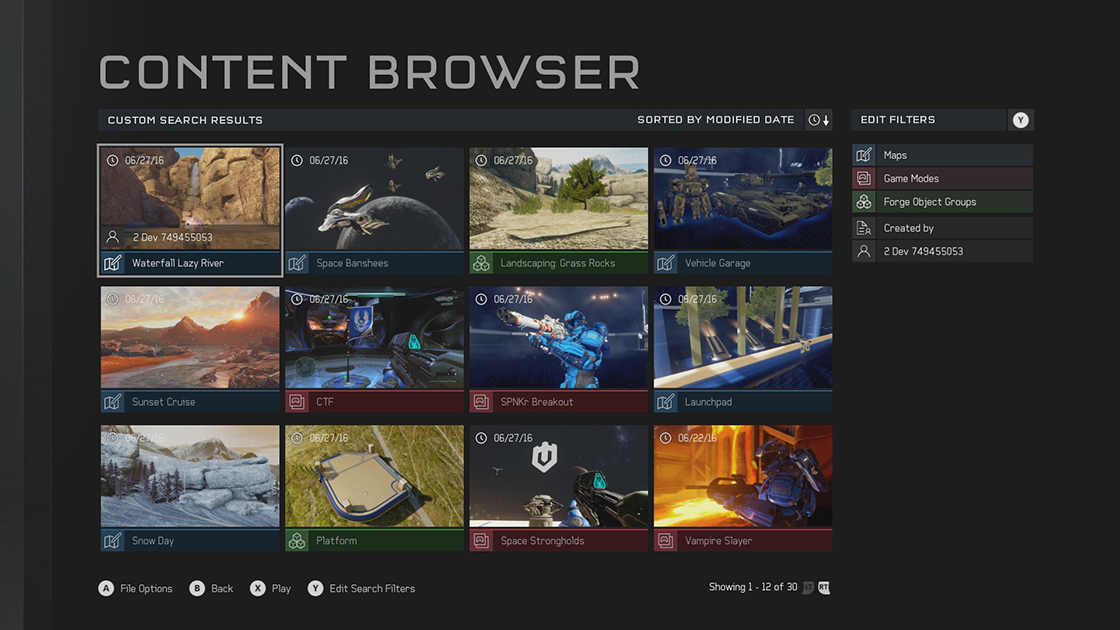 A work-in-progress screenshot from Content Browser, first shown at RTX 2016
The UI, Forge, and UGC (user generated content) teams are hard at work on the finishing touches for the Content Browser, which will allow you to find incredible community creations, including maps of all shapes and sizes, game modes, and Forge Object Groups (woohoo!), which are now officially referred to as Prefabs throughout the UI. To prove it to you, I grabbed a brand new screenshot (and the next image in the Content Browser teaser series) from the teams working on the feature.
This week, you're taking a look at a file we found listed under SEARCHQUERYPANEL.TIF. To see some of the previous teasers, check out previous Community Updates.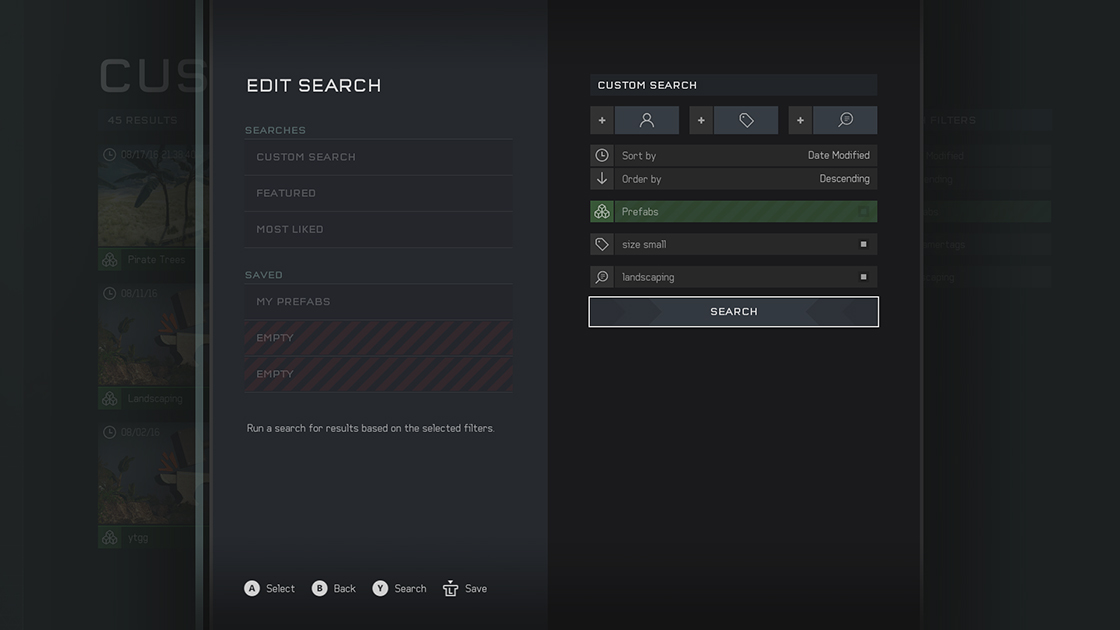 Do stay tuned for the next teaser in the series, as well as plenty more info on Content Browser.
A whole new concept
You may recall that last week, we stated that "new places to play" are on the way in the next Halo 5 release. These places are nearly ready to be revealed, as the multiplayer and test teams carefully examine each nook, cranny, corner, crevice, power position, weapon pad, and many more map-py things that are included on the long list appropriately labeled "things to examine."
This week, I grabbed some time with the Concept Art Team, who sent over some mysterious pieces of concept art for an upcoming Arena battleground.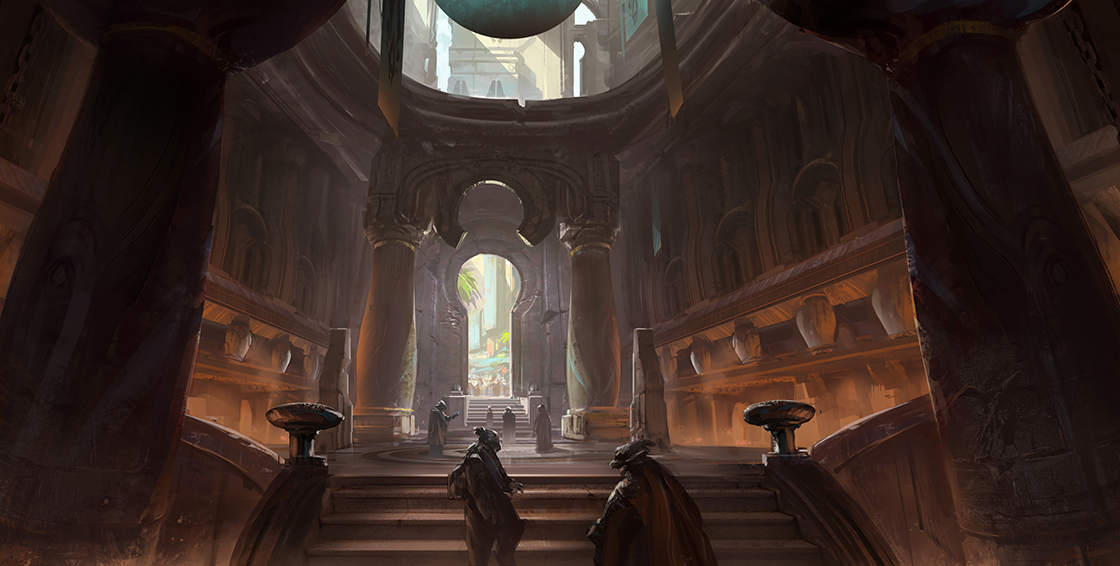 Mysterious and lovely indeed. Here's an added look at some a file from that same folder which showcases a bit of the aesthetic you'll find on the map: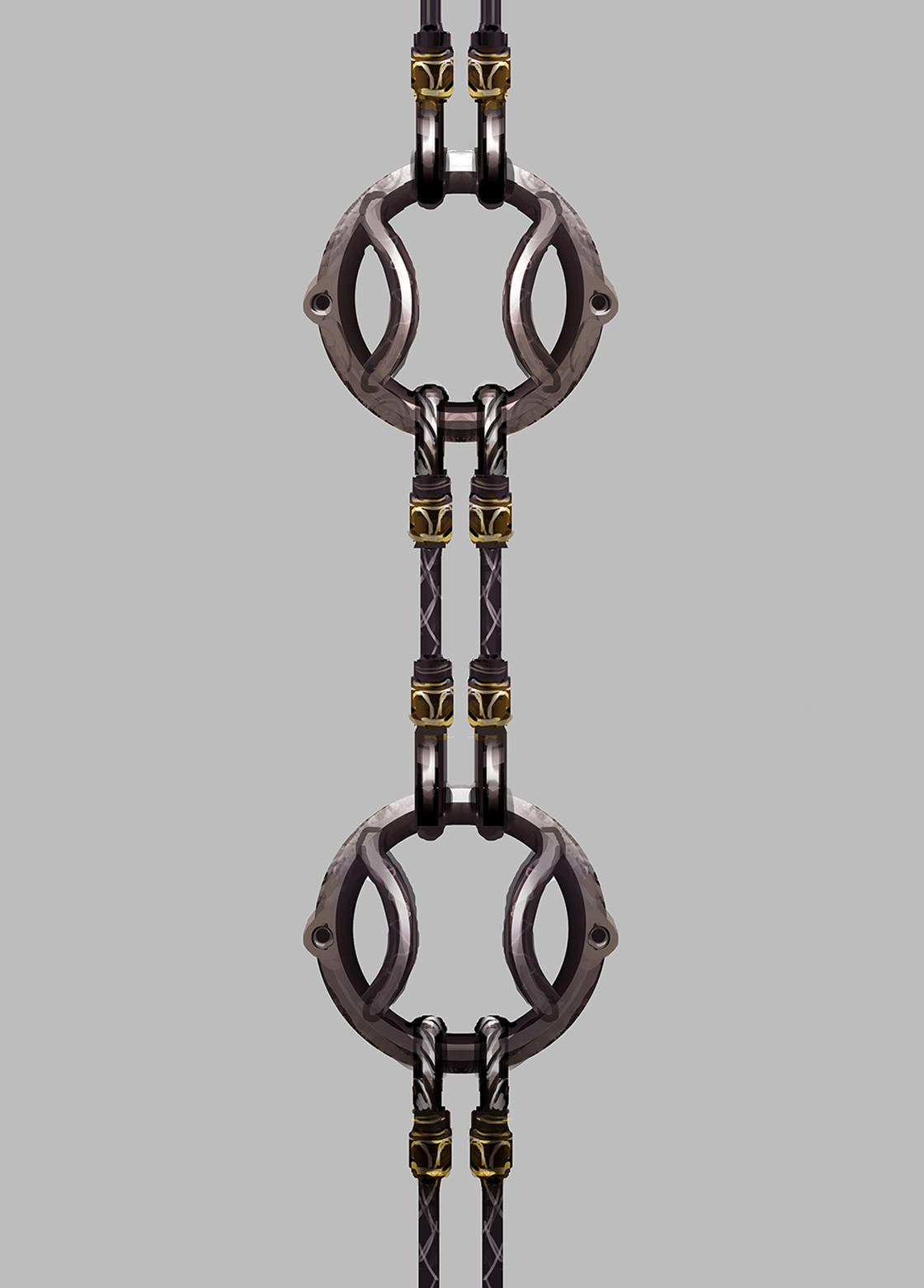 You can be sure that you'll be seeing plenty more in these next few weeks.
REQ Sneak Peek
As you may have guessed, there are indeed some new REQs on the way too. They come in the form of weapons, skins, attachments, and more. We'll be taking a look at the REQ preview quite soon, but here's a few to hold you over.
Gunfighter Magnum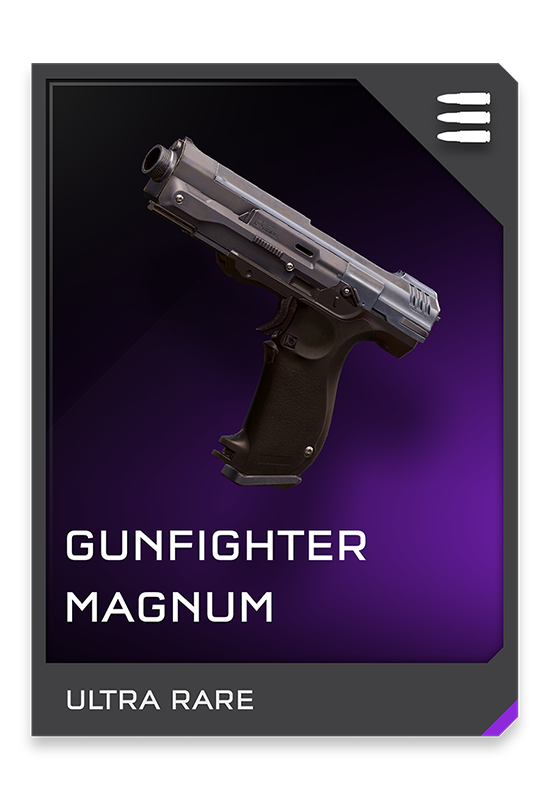 Wait. A new Magnum?! Here's a description of the upcoming loadout weapon:
Lightweight competition pistol carried by Spartan operators who prefer a no-frills backup firearm. Quick draw Magnum with fast-reload magazines. Iron sights only, no Smart-Link module is attached.
And a closer look at a render of the new weapon: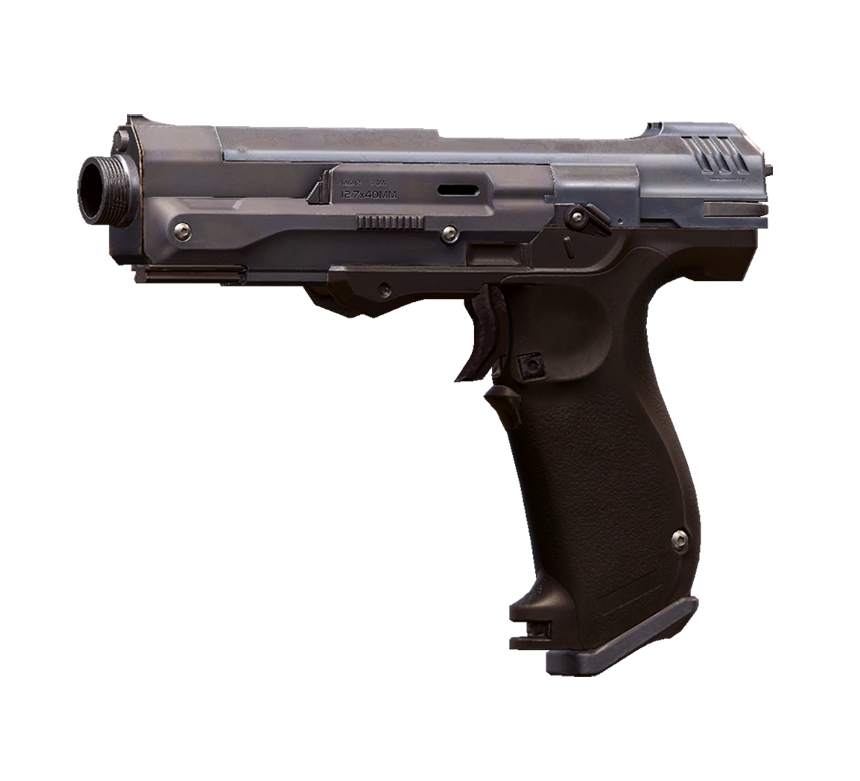 There's also some new weapon skins coming into town. Here's a quick look at one of them:
Landgrave BR

Landgrave magnum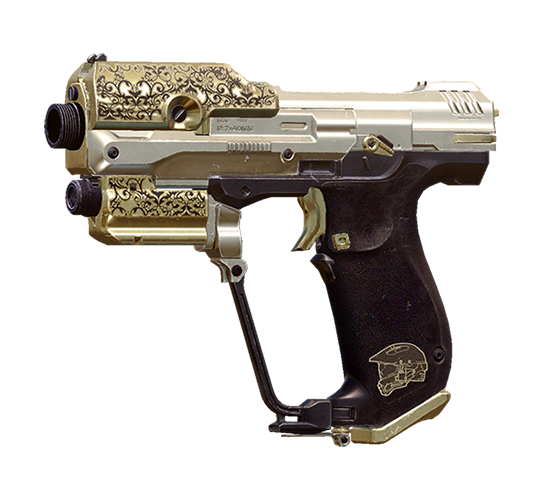 There's also another weapon skin set coming in this update, and I do believe there is at least one other person who will be quite stoked about them as well. In due time…
Before we close in the REQ department, here's a quick note from Jon Hathaway on our Investment team, who sent over his thoughts on his favorite REQ from this update. As you'll notice, this specific REQ is not yet announced, so a few ONIssions were made before I received the transmission.
"The [REDACTED] is by far my favorite weapon in this next update. The Ultra Rare variant is crazy good at taking down Wasps, Banshees and Phaetons. It feels so badass hauling around a [REDACTED] on the battlefield.
Be on the lookout for more details and info about Halo 5's newest drop next week.
Next, I will go prepare to show you more of what's to come in next week's update, and hand things off to the highest-ranked GrimBrother who has details on gamescom, Halo: Mythos and more.
GRIM TIMES
Tag. I'm it.
To say that today has been a bit… busy, would be an understatement. Between gamescom, PAX West, new playlists, new products, impending updates, and lots more we can't even begin to dive into, the proverbial candle is being Sentinel Beamed at both ends. Wanna know more? Pull up a bean bag and lend an ear. Or, an eye, I suppose.
THE SCENT OF COLOGNE

Across the pond in Deutschland, ravenous hordes of geek-culture enthusiasts are dining on a bountiful buffet of gaming industry goodness. Our own contribution to gamescom's playable potluck is Halo Wars 2, letting fans get their hands and eyes on some fast-paced RTS gameplay via the Strongholds mode on a brand new map: Rift. I caught up with Clay Jenson, 343 Industries' Design Director on Halo Wars 2 to talk about the design philosophy behind the gorgeous new playspace, and he obliged with a meaty mouthful that I think you all might find quite delicious.
CREATING A RIFT

"Rift is a dynamic, nighttime map full of opportunities for maneuvering, epic battles, and surprise attacks. The map is situated on a Refugia channel which reveals the underlying lattice structure of the Ark and is bordered by high cliffs. Forerunner structures and capture points dot the lower, central area of the map which splits two areas of high ground dominated by bases. The vertical edges on either side of the map provide ideal positions for long range artillery, snipers, and supporting counter units while the central zone quickly becomes a dangerous and exposed battlefield populated with resources and Domination points.
Set at night, the environment itself adds a lot of drama to gameplay and encourages flanking maneuvers, team coordination, and ambushes. The landscape is riddled with open chasm spaces which segment the battlefield and create numerous lanes into the central area and an array of defendable choke points to control movement. Rift also has outstanding positions to take advantage of cliff mechanics which give units at higher altitude attack and defense bonuses over units below. Additionally, the web of open, impassible terrain areas encourages the use of air units to counter massed attacks and deliver quick counter support. The discoverable paths are another aspect of this map that veteran players will be able to take advantage of. While the focus on the main battle often is on the central belt of capture points, the variety of secondary lanes allow for effective flanking maneuvers and surprise base assaults.
Rift is a map which benefits strongly from coordinated team play and because of the focused movement paths and choke points, teams which can effectively support each other will have an advantage. The long, thin trench in 3v3 really spaces players 1 and 3 quite far apart from each other, making backing up teammates a tough decision given the increased travel time when compared to other maps. This allows for some great risky plays where a coordinated push on one side of the map, potentially leaves an ally's home base very exposed to attack but equally taking advantage of an increased delay time for the enemy to support their team mates!
"Ultimately, this map is about preserving your bases on the high ground, while surviving the inevitable attack into the dangerous no-man's land of the central rift to capture needed Domination Points and Power Nodes. Long-range units placed effectively atop the cliffs can give you great supporting fire and allow for great counter-play from units such as Jetpack Brutes, Spartans or Reavers, jumping up cliffs and causing havoc! Players who spend time discovering the secrets of this map will definitely be rewarded."
- Clay Jenson, Design Director, 343 Industries
GIVING YOU PROPS
Perhaps you've been sitting around thinking to yourself, "Man, I really want to go shopping for toys and clothes, but I don't want to actually have to leave the house or use the items myself – if only I had a virtual way to have similar experiences…" If this sounds familiar, then you're in luck! We've got a way to combine your peculiar penchant for digital dress-up with your love for Halo via some rad new Xbox Live Avatar items.

These include your own Gravity Mace, slick virtual vehicles that your Avatar can ride around in, and more. Preview some of them out right here for yourself!
And maybe pay attention to the Twitter presences of 343 Industries, Banjo, Uny, and yours truly for an opportunity to win one for your own Avatar soon. Just sayin'.
TEAM ARENA FALL PREVIEW

Over the past few weeks, the Multiplayer Team has been hard at work preparing for the Fall season for both Team Arena and the Halo Championship Series. Countless matches have been minded, scrims scrutinized, feedback forums foraged, and pro players probed – all resulting in an updated set of maps and game types that are being considered for Team Arena and HCS Pro League play. These refreshed maps and game types are available right now in the Team Arena Fall Preview playlist, and also avaialble via the Official HCS File Share. We're looking forward to hearing your thoughts!
For all the details, head over to our full breakdown of the changes with the Multiplayer Team right here.
ISSUE 85
Recently on social media, your playful penman has been teasing Halo lore-lovers with scattered snippets of a very special upcoming project: Halo Mythos – A Guide to the Story of Halo. While we announced the project initially way back in Issue #55 of Canon Fodder, we've received countless queries from curious fans eager to know much more about the impending piece. So, let's talk about it a bit…
DID YOU MYTH ME?
So what is Halo Mythos exactly? A media guide? An encyclopedia? Over-sized poster collection? Adult coloring book? Actually, that last one would be cool. Put simply, Halo Mythos tells the story of the Halo universe – from ancient ages to more "contemporary" times. For the first time, stories from the games, books, comics, and more are told throughout a single continuous narrative, allowing for a more seamless flow of major events that help tie together an incredible array of narrative threads in a more manageable fashion.
For the new fan, it's an awesome way to learn more about the deeper story of the Halo universe, and gain a grasp of the bigger picture in an easy-to-digest experience. For the grizzled Halo veteran, the book offers a great refresher that connects old dots in new ways, and provides brand new insights into the Halo narrative that even the most learned lore liaison will delight in devouring.
Accompanying the main storyline will be fifty new art pieces commissioned specifically for Halo Mythos that depict a huge variety of scenes, events, locations, and characters – including a few that are being properly visualized for the first time. These pieces were done by an awesome team of incredible artists, including Jean-Sebastien Rossbach, Leonid Kozienko, Benjamin Carre, Halo-veteran Isaac Hannaford, and members of 343 Industries' concept art team – Darren Bacon, Jeremy Cook, David Heidhoff, and Chase Toole.
Sewn throughout the primary narrative will be a variety of supplemental art pieces, sketches, schematics, and more – complete with encyclopedic callouts, stat boxes, and fiction details. We can't wait for Halo fans to have their own chance to pore over it all.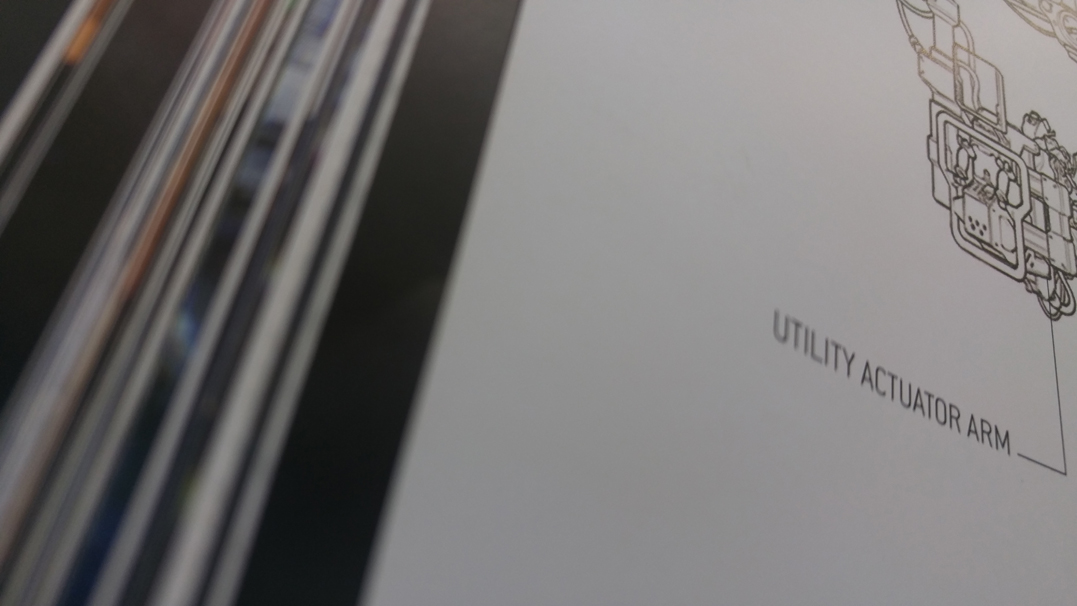 The primary narrative for Halo Mythos was authored by 343 Industries Franchise Writers Jeremy Patenaude, Kenneth Peters, and Jeff Easterling (hey, that's me!). We also wrangled in another human Halo encyclopedia – Mr. Stephen Loftus – who helped lend his expertise through invaluable quality assurance exercises.
Since Fodder-faithful are already used to hearing from yours truly, I wanted to gather a few additional thoughts from the other Halo hierarchs in the Mythos writing triumvirate on the experience.
"We just got a sample in earlier this week and it's easy for me to say that this is one of the most impressive and visually compelling Halo books I've ever had the opportunity to work on. From the origins of the Forerunners to the opening scenes of Halo Wars 2, this book tells the story of Halo—easily the fullest and most robust telling we've ever had for the public. It actually required new additions to the Halo story bible as we worked to fill in gaps and connect dots for fans that had remained unanswered for years.
Hats off to the incredible crew at Egmont and to our own team who spent long hours and weekends working through this book, as well as Stephen Loftus, our community friend and Halo expert who joined us in the trenches. This book should be a treat for anyone who has enjoyed Halo's story as it's been told over the last 15 years."
- Jeremy Patenaude, 343 Industries
"Seeing the physical artifact, with words and art made tangible, was really something special for me as a Halo fan and writer. Even after months of blood, sweat, and tears, I still get "wow!" moments when flipping through it. Make no mistake: condensing the Halo story into a single volume for a general audience was a herculean task, but here we are! There are those who said this day would never come. What are they to say now?"
- Kenneth Peters, 343 Industries
Needless to say, the opportunity to take on such a mantle of responsibility – especially alongside folks that are as much wonderful friends as incredible colleagues – has been an incredible experience and honor. We can't wait to have Halo fans across the world dive in, dissect, and discuss, and we also hope that the book helps inform and inspire a brand new generation of Halo fans, introducing them to this universe we all know and love.
If you haven't already, you can preorder your copy of Halo Mythos right here, and stay tuned to these pages for more news on upcoming projects happening in the Halo universe.
That's all for this One. Until next time… Live well, play Halo, and remember – fate may have had us meet as foes, but this ring will make us brothers.
Community Spotlight

Thanks, Grim. This week's community feature is Black Flags, which is a maritime minigame by CaptainDireWolf that provides merry times. CaptainDireWolf took full advantage of the new Tidal canvas to build this incredible pirate-ruled world.
Download the map
Download the mode
Play of the Week

This play of the week is a bit different this week. Enjoy it, 'cause we certainly did.
Community Event Spotlight
Our good friend Warholic recently attended a community event here in Washington state at Virtual Sports Arena, so we went to him for the scoop. Take it away, Nik.
"The greater Seattle area is known for hosting many local community Halo events over the years. Earlier this month, Virtual Sports hosted an open Free-for-All tournament at their venue in Tukwila, WA. This spot is quite appropriate for Halo festivities, with not only a gaming area, but also the welcome additions of wood fired pizza, a classic arcade section, and of course a full bar.
The invitational exhibition at Virtual Sports brought a diverse range of passionate local Halo players together ranging from Forgers, cosplayers, to aspiring competitive players. Two Spartans patrolled the perimeter while approximately thirty attendees battled in an open FFA tournament. These Spartans, Jacob Gabel and David Dawson, hand-built their armor from scratch and are proud members of The 405th, the largest network of Halo cosplayers in the nation.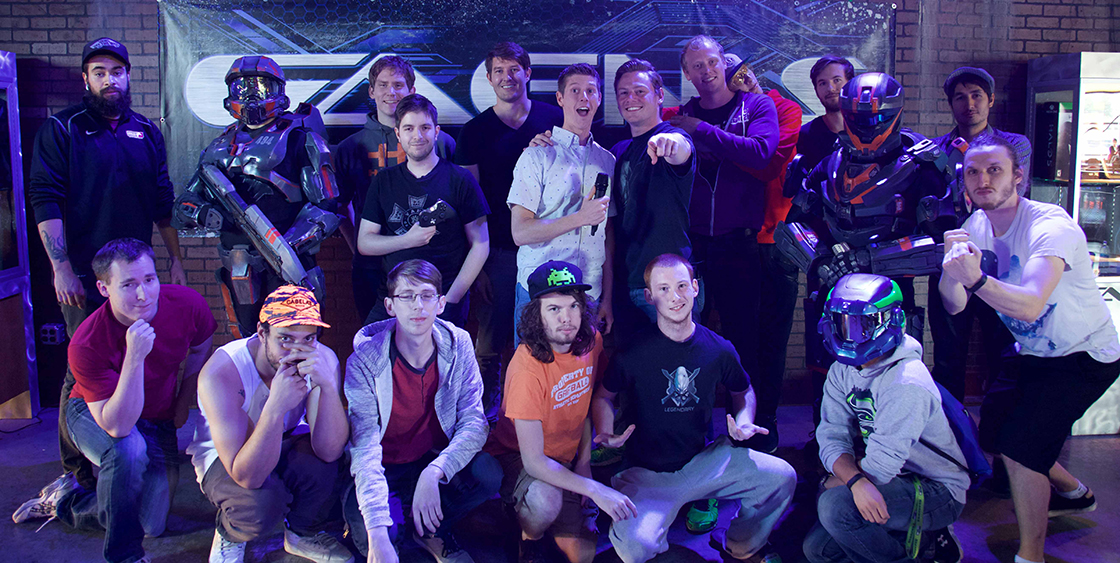 At tournament time, groups of players were seeded to ensure everyone played against evenly matched opponents. After countless hours of FFA games, free pizza, and broadcasted interviews, we finally secured our champion for the event. Congrats to Clint aka H0STILE, won first place in the tournament. Special thanks go out to the general manager of the venue, Jonathan D'Angelo. Virtual Sports intends to hold more community Halo events like this in the future so please be sure to check out their schedule for the next one!"
- Warholic
That'll do for this week. Do join us again next week for plenty more.
Until then,
Bravo