Good evening! Another Friday is upon us. It brings promise of another summer weekend for you and yours, as well as this very community update, which we hope finds you well.
There is much commotion in the studio as of late, and it is a joyous, multi-faceted commotion. Playtests for new, not-yet-revealed Halo 5 content take place each day, and we should be talking about some of that stuff quite soon. Within the next few weeks, I reckon. In the other corner of the playtest lab, Halo 5 Forge custom games on Windows 10 can be spotted, which means – ah yes – a rage quit from GrimBrotherOne is also inbound. Elsewhere, teams are preparing to bring upcoming experiences to celebrations like gamescom and PAX Prime. In this edition, Grim and myself will be talking about a variety of topics, starting with the next event on the calendar, which just so happens to be an upcoming overseas voyage.
gamescom 2016

Europe's annual celebration of all things games is truly in league of its own. Last year, gamescom 2015 saw a reported 345,000 visitors, and after witnessing it ourselves over the past few years, we can attest to the amazing scale and insanity of the operation. Even more attendees are expected this year, and we're excited to be heading out to Köln with Halo Wars 2 in-hand. Or secured carry-ons handcuffed to our wrists. Same thing.
Halo Wars 2 will indeed be playable on the gamescom show floor, on both Xbox One and Windows 10. We'll also have some new, never-before-seen goodness for you to check out right on the show floor, and we'll make sure some of it also makes its way to the internet for those of you who will be following the gamescom festivities from afar. Do stay tuned, because there's plenty of Halo Wars 2 on the way.
Triple Team

Earlier today, Triple Team Slayer – a new social playlist – dropped into matchmaking. It features three teams of three going against each other on Arena maps, and playtest results showed that it should allow for a bit more space, movement, and improved spawns when compared to four teams of three (multi-team) on Arena maps. Future iterations will also integrate objective game types, as well.
As a reminder, ranked Doubles is out now, and I've found myself on the receiving end of a few 25-24 losses, and Tashi can confirm that they were all my fault. If you haven't yet, be sure to jump in for the August season and see where you land. As mentioned previously, there's more in the works as well on the social front, including more social objective offerings and new playlists.
Also, we've been keeping a close eye on reports regarding social matching, and the services team made some updates to the Social Snipers playlist earlier this week, and have since heard that all is well. Triple Team Slayer is also running these updated settings, so matches should be flowing just as strong and smooth as your summer ale of choice. Additionally, we've been keeping an eye on CSR feedback, and noticed that some CSR rewards for wins were ticking up a bit too slow. This has been resolved, and the default CSR gained for wins against players at lower levels should now be a bit higher. Let us know if you see anything wacky over the weekend.
Before we go, here's a quick snapshot of the top 10 Doubles players as of this afternoon, courtesy of our friends over at Halo Tracker.
Doubles: Top 10 Players
Respct
yiws
schoiezy
burton
Neastlake
bhup
Tapping Buttons
TriPPPeY
thewarriorONiel
Galaxy
Forge Findings
As you may have hoped, the Forge team is back with a new teaser. It is also worth noting that at this point, it is believed that they only respond to emails with images and GIFs.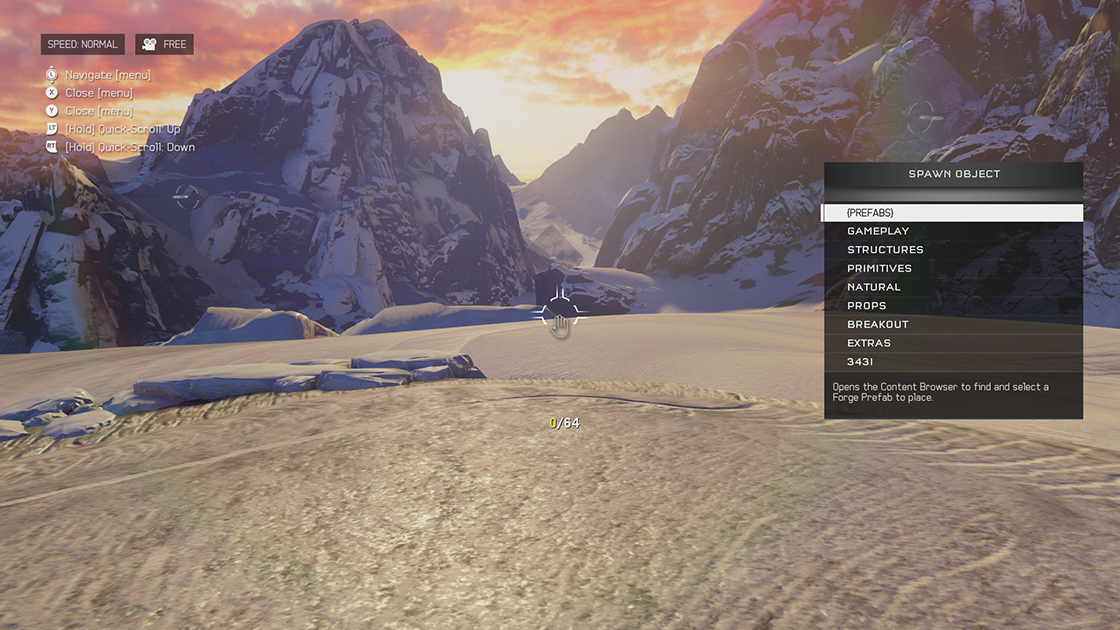 And now, over to Grim.
GRIM TIMES
Thanks Brego, the past week has been pretty action packed in a variety of different ways for sure, with Halo happenings taking place in a variety of arenas. Let's take a look at some of the biggest splashes, starting off with the epic conclusion to the HCS Pro League Summer 2016 campaign.
HCS PRO LEAGUE RECAP

After an incredible Summer 2016 Season full of ups and downs, rivalries and upsets, killing sprees and killer comebacks, the stage was quite literally set for the HCS Pro League NA Summer Finals. Hosted at the Novo Theatre in Los Angeles, CA, the only thing hotter than the temperature outside was the competitive Halo play inside, as drama at both ends of the field proved to provide fans with an unforgettable weekend of esports action.
The Relegation Bracket saw Team Liquid and OpTic Gaming get pushed to the limit as they fought to reclaim their places in the HCS Pro League for the Fall 2016 Season against the best teams from the HCS Open Circuit. These matches saw some of the most incredible and memorable Halo play ever witnessed, including an epic CTF standoff for the ages in the Relegation Finals between OpTic Gaming and Denial Esports. Led by crowd-favorite up-and-comer Rammy, Denial matched OpTic flag for flag… for three straight deadlocked matches. In the end, OpTic would prove just too much for the talented challengers, but Rammy and his teammates gained an incredible respect from every competitor during their valiant final stand, and in the process would give the teams competing in the Summer Finals themselves a tough act to follow.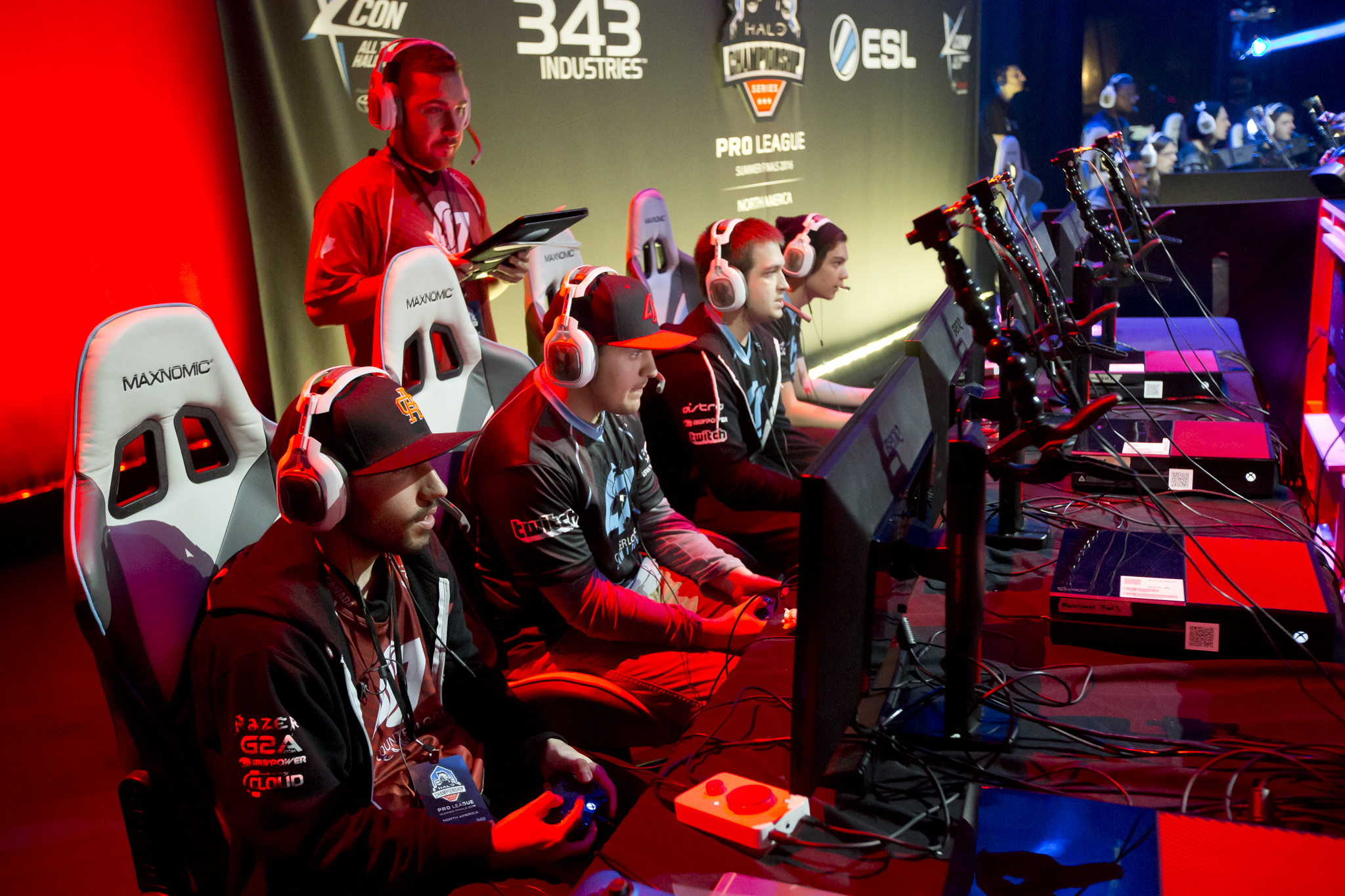 Photo credit: Carlton Beener
After some scintillating action on both sides of the bracket – including an epic seven-game series between Enigma6 and Team EnVyUs in the Losers Bracket Finals – the stage was set for the Summer 2016 Grand Finals. If the regular season was anything to go by, then it seemed almost inevitable that things would come down to CLG and E6 – the latter handing CLG their only loss of the Summer 2016 Season.
For the CLG, their eventual uncontested roll into the Grand Finals didn't get off to the most promising of starts, as the defending champs dropped the first two games of their opening series against Cloud9, and we're precariously close to going down 3-0 before flipping the "okay for real now" switch, rattling off four straight wins to take the series – a precursor performance that would be indicative of the rest of their tournament.
For Enigma6, they would open the Finals by dropping their first series to Team EnVyUs 4-2, immediately putting E6 on the back foot. The guys-with-the-eyes would fight back throughout the Losers Bracket, however – eventually exacting their revenge on nV in a fierce Game 7 matchup to earn the right to play CLG in the Grand Finals.
In the end, the journey was different, but the destination was the same as the Summer 2016 Season would be drawn to a close in dominant fashion, with CLG completing a dominating 4-0 sweep of E6 to retain their crown as the kings of competitive Halo. Next up, the Fall 2016 Season, where every single HCS Pro League team will be entering with one goal in mind: Take down CLG.
Were it so easy…
VIP FFA @ LA LIVE
The Summer Finals on the Novo Theatre main stage weren't the only Halo esports action going on last weekend, as some of the top pro and amateur talent from around the region hit the sticks to prove themselves in the Halo 5 VIP FFA @ LA Live. On the line was share of a $5,000 prize pool and Halo A40 headsets from our partners over at Astro Gaming, not to mention some pretty slick bragging rights.
Each round consisted of two heats of FFA Slayer, first on Truth, second on Regret (Mercy wouldn't return our calls for some reason, despite a flood of attempts), with the top three players from each heat moving on to the next round. After the field was whittled down from over 50 talented competitors, only six Spartans – BabyJ, Daffs, Ferro2Clutch, Kampy, Suspector, and Turley – were left standing.
In the Finals, Turley drew first blood by taking the top spot in the first game on Truth, putting up some massive numbers along the way. However, he fell to third in the second match on Regret, leaving the door wide open for BabyJ, who after placing second in the first game, took victory on Regret to secure the tournament title.
Final positions and prizes:
BabyJ – $3,000 + GAEMS Monitor
Turley – $1,500 + Halo Astro A40 headset
Kampy – $500 + Halo Astro A40 headset
Suspector – Halo Astro A40 headset
Ferro2Clutch – Halo Astro A40 headset
Daffs – Halo Astro A40 headset
Big congrats to the winners, and a huge thanks to our partners at Astro Gaming and GAEMS for their involvement and support! Remember, for all updates on the Halo Championship Series, follow @HCS and @ESLHalo on Twitter, and keep it locked to Halo.gg.