Welcome back, loyal readers, to the latest installment of the Halo Community Update. When we last left off, we were getting ready to ship off to the UK for Europe's HCS Finals, and as I write this, a good part of the team is already down in LA putting the finishing touches on the North American show as well. I have stayed behind for an extra day to bring you the latest in community news. I'll kick things off with some items that are top of mind for me (and perhaps you as well), and then I'll hand off to Grim for a few things that he's been going on and on about all week. Let's get into it!
First up, teams in every corner of the studio are hard at work on the next content release for Halo 5, which includes plenty of new goodness. The Halo 5 Content Browser and the release of Forge on Windows 10 will be landing around the same time, and we'll be talking about all of these and more within the next month. I do think you'll like it.
Also of great interest to me are plans for the August season, including playlists and more, so I sat down with the multiplayer team to get the latest. For starters, the August season will be 4 weeks in length, and will run through the end of the month. Additionally, the team is working on a few upcoming playlists that will arrive during the August season, including Team Doubles – this will be a ranked iteration of Doubles on developer-made maps with reduced ammo counts, and the team is currently completing the work to make the playlist available next week. Over time, we'll be looking to add the finest (and updated) community-created 2v2 maps, which you've been checking out in Community Doubles.
The MP team is also working on the next iteration of a social objective playlist, and the current plan is to bring it into the rotation during a feedback period (similar to Assault or other preview playlists) to get your input on a variety of map/gametype combinations that aren't available elsewhere in matchmaking. Before we close, some updates on a few other items: Snipers is this week's social playlist, Orion-II (the updated version of Orion from Forger Black Picture) is nearly ready to go, but some nasty spawn traps were found late this week, so we've brought it back into the lab for some spawn edits, and the team is also looking to add a new map to the Slayer playlist in August – enter White Cell from Forger Chronmeister.
Now, we know that many of you really enjoy your dev maps, and don't necessarily want a wild batch of Forge maps invading every single playlist, so the multiplayer team is being extremely selective when choosing which maps to rotate into standard playlists in Halo 5. White Cell meets a certain quality bar and excellence that we're quite fond of: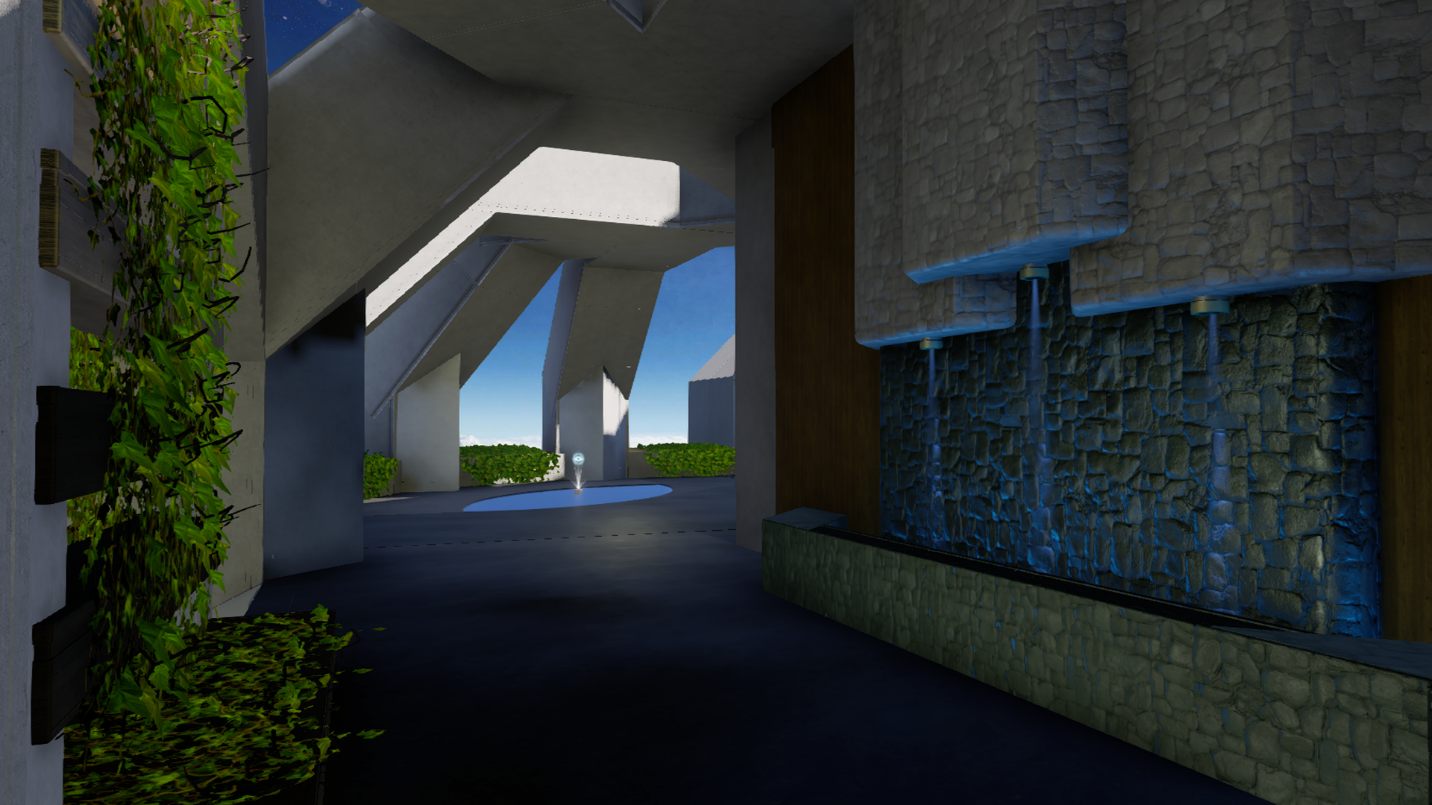 The map will be coming to Slayer during the August season. To check it out early, grab the map from Waypoint here, or check out the detailed and updated ForgeHub page. There's plenty more on the way in terms of playlists and more, and you can be sure that we'll be bringing you the latest right here on Waypoint.
I need to catch a flight to the HCS North American Finals, so I'll hand things over to Grim. Take it away!
*** cue star-wipe transition ***
GRIM:
Thanks Balaho! As the sole remaining squad member back at Community Team home base, I've decided to write each of the remaining sections of today's update while sitting at a different person's desk – let's see how it works out! To begin, let's start with something a bit off the egg-beaten path…
TIME TO BAKE THAT CAKE

If there's one thing almost every community member has in common, it's that they're always hungry for more Halo. Well this Monday, we've got something that's sure to whet that appetite – but perhaps in a different way than you might think. Just when you thought Halo couldn't get more awesome, our friends at Food Network have gone and combined it with something unexpected and wonderful: cake.
On Aug 1, at 9 p.m. EDT, make sure you tune in to Food Network to watch Xbox Live's Major Nelson join the show's stalwart crew to judge some epic custom Halo-themed cakes on a brand new episode of Cake Wars. Sergeant Johnson might know the way to a lady's heart, but Food Network certainly knows the way to ours: through our stomachs. Don't miss this awesome Halo invasion of one of the most delicious time-slots in television!
HCS PRO LEAGUE

Week after week during the European HCS Pro League Summer 2016 Season, the squad from FAB Esports (FABE) proved that they were standard by which European Halo esports should be measured. Finishing the regular season an undefeated 10-0 – and dropping only four individual maps all season – all focus was directed towards finishing their fight in the EU Summer 2016 Finals. Joining FABE in the final four were Team Infused, XMEN, and Vibe – all looking to put together the perfect run it would take to deny FABE a dominant ending to a perfect season.
In the end, the dominant team all season long were the same to hoist the hardware, with FAB Esports answering every critic along the way to an incredible undefeated run. Now, as eyes turn towards the North American HCS Pro League Summer 2016 Finals next weekend in Los Angeles, the question on everyone's mind is just how far FABE can take their success – perhaps all the way to the Halo World Championship?
For the full recap of the EU Summer Finals, head here.

On the North American side of the HCS Pro League, the Summer 2016 Season saw some incredible competition from top to bottom – the only remaining Finals spot still undecided until the very last match of the season. Veteran players showcased their experience, while new stars began to emerge. Rivalries were renewed and champions stood tall as the eight HCS Pro League teams proved week after week why they were among the top esports teams in the world.
With Counter Logic Gaming, Enigma6, Team EnVyUs, and Cloud 9 all battling it out to end the season on top, the true winners will be the fans, as some of the absolute best competitive Halo play in the world will be on display in southern California this weekend, and you aren't going to want to miss a single match. Here's how the schedule breaks down for all of this weekend's action:
WHERE TO WATCH
You can check out all the action from our live studio audience by purchasing tickets here, but if you can't be there in person, you can catch it all streamed live on Twitch.tv/Halo and Halo.gg.
July 30, 12 p.m. PST – Kicking off the action on Saturday, the Top-4 will begin their Finals journey with CLG taking on Cloud9, and Enigma6 meeting nV in the opening round of the Winner's Bracket. In addition, Saturday will also showcase the conclusion of the Relegation Bracket, as Team Liquid and OpTic Gaming, who finished 7th and 8th respectively in the Summer 2016 Season, defend their positions against Elevate and Denial Esports – the top two teams from the NA Open Circuit Finals to determine who will take the final NA HCS Pro League spots in the Fall 2016 Season.
July 31, 12 p.m. PST – The Summer 2016 Season's top four North American HCS Pro League teams – CLG, Enigma6, Team EnVyUs, and Cloud9 – will battle it out in front of a live studio audience at the Novo Theatre in Los Angeles, CA for Halo esports glory in a best-of-seven double elimination tournament to determine the Summer 2016 champion.
To check out our full preview of the NA Summer Finals, head here.
Also, our very own Che Chou and Mike "Strongside" Cavanaugh were featured on Bleacher Report's newest episode of eStream, covering the latest Halo Championship Series news and chatting the state of esports overall. It's a great watch and always awesome to see Halo in a new spotlight, so definitely check it out!
[Desk update 1: Tashi has a much comfier chair than I do. Also, he's built a precarious array of 46 precisely-arranged monitors, of which he regularly only uses two. No joke.]
BRB, GOTTA BTB

For fans at home looking to get in on some larger-scale competitive Halo action, the fine folks at bigteambattle.net will be hosting their Summer Shootout Tournament this Saturday, July 30 at 12pm PT. Bringing together competitive teams of 8, the high-octane event will even feature EU pro players such as Batchford and Respct.
The single-elimination tournament will follow a best-of-5 format for all initial rounds, culminating in a best-of-7 Grand Final. The top three teams will bring home premium Halo gear from 343 Industries and J!NX, and the top two will take home a share of a $1,000 cash prize! Full details can be found here, and be sure to follow @OfficialBTB for all the latest updates on the event. Good luck!
[Desk update 2: I've tried on Unyshek's indoor soccer gear. It didn't fit. Before moving on, I ate all his Haribo gummies to make myself feel better. I don't feel better.]
FORGE FIGMENTS
Imagine if you will, a simple yet intriguing oil lamp - perhaps one rescued from some far-flung sand dune. A lamp that when rubbed, produces not quite a genie, but instead spews forth intriguing imagery. There is such a lamp that lies amongst the scattered desks of the Forge team.
I rubbed it. You're welcome.