By 343 Industries -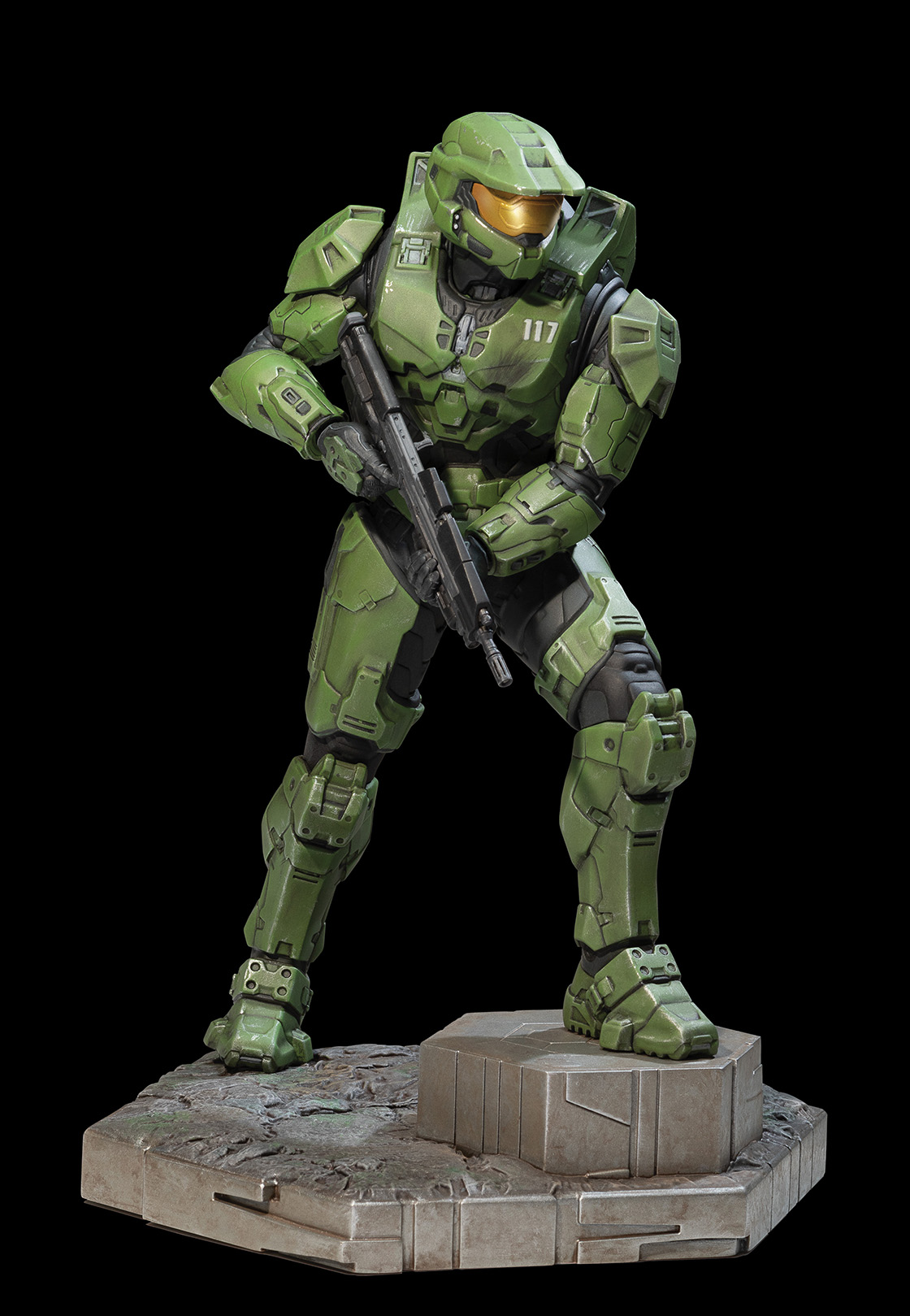 As fans eagerly await the arrival of Halo Infinite in their homes and hard drives, we're excited to share another scintillating partner product that stands poised to excite game fans and collectors alike. 343 Industries has teamed up with our friends at Dark Horse Comics to create an exclusive Halo Infinite collectible statue showcasing the game's undaunted and unyielding hero, striding boldly into uncharted territory.
John-117, the Master Chief. Legendary Spartan-II super-soldier and defender of humanity from galactic threats around every corner. Countless times the Master Chief has defied impossible odds to become the hero we've needed him to be. Now, on the surface of a mysterious Halo ring, he must once again pull humanity back from the brink.
Of course, legendary heroes should be immortalized in legendary ways, so while you are saving humanity as the Master Chief in Halo Infinite, Dark Horse will showcase your heroic exploits with this incredible 10.5-inch statue that brings the surface of Zeta Halo straight to the surface of your favorite shelf.
Constructed from premium durable PVC and ABS plastic, this statue is the perfect addition to your Halo collection and can be preordered through the following retailers:
The Best Buy pre-order page is live now, with international retailer availability slated for Friday, September 25.
We're eager to share even more upcoming products that will help you bring the Halo universe to life in the future!
As always, for all the latest on other Halo collectibles, curios, and more, make sure you're keeping up with @Halo and @HaloGear on social.