We're nearly there! Halo: Outpost Discovery officially launches in Orlando, Florida next week, and we couldn't be more excited. In today's Discovery Dispatch, we'll continue our tour highlighting various aspects of the upcoming travelling fan experience, Halo: Outpost Discovery. As always, for more info on the project overall, make sure and check out HaloOutpostDiscovery.com or revisit our original announcement blog, where you can learn more about features, ticket info, and more.
Last week, we look at how visitors can train like Spartans in a virtual environment immersed in an iconic Halo landscape. This week, we're pulling off the goggles and hopping into battle for real. Welcome to the Combat Deck, recruits.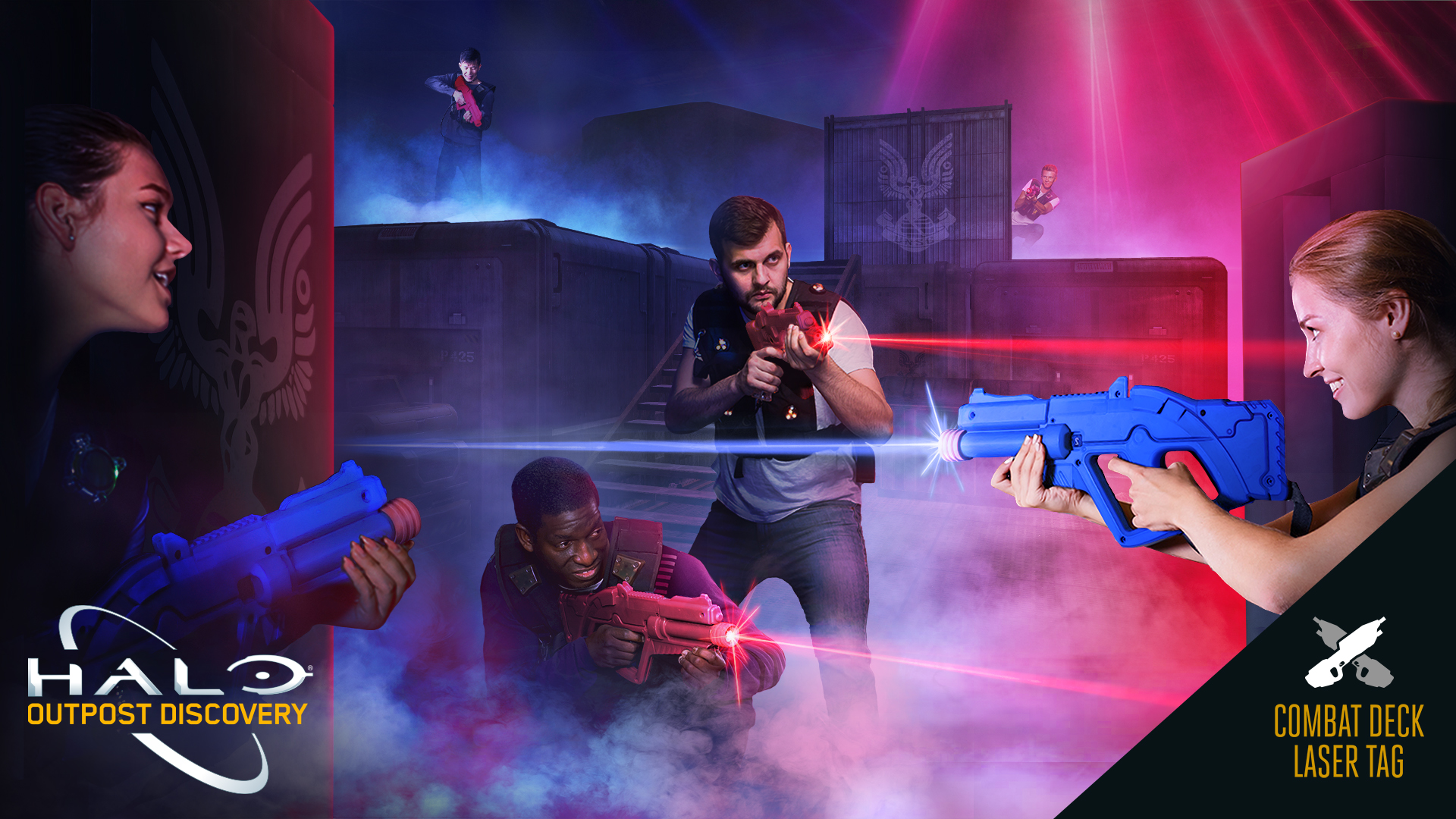 TAG, YOU'RE IT
Outpost Discovery's Combat Deck lets visitors experience the rush of playing Halo multiplayer in an unprecedented "real life" way. Imagine getting outfitted in the latest in laser-tag technology and hopping into a 10,000 square-foot play space reminiscent of Halo 3's "Foundry." It takes "red vs blue" to a whole new level. Oh, and we heard you liked the whole "big team battle" thing – how about teams of up to twenty facing off in a head-to-head quest to claim ultimate victory and friend-hounding glory?
Yes, it's pretty much as cool as it sounds.
If you've ever wanted to know what it feels like to be literally in the thick of a Halo multiplayer battle, then you might want to make sure that one of this summer's Outpost Discovery locations are on your "I'm gonna be here" list.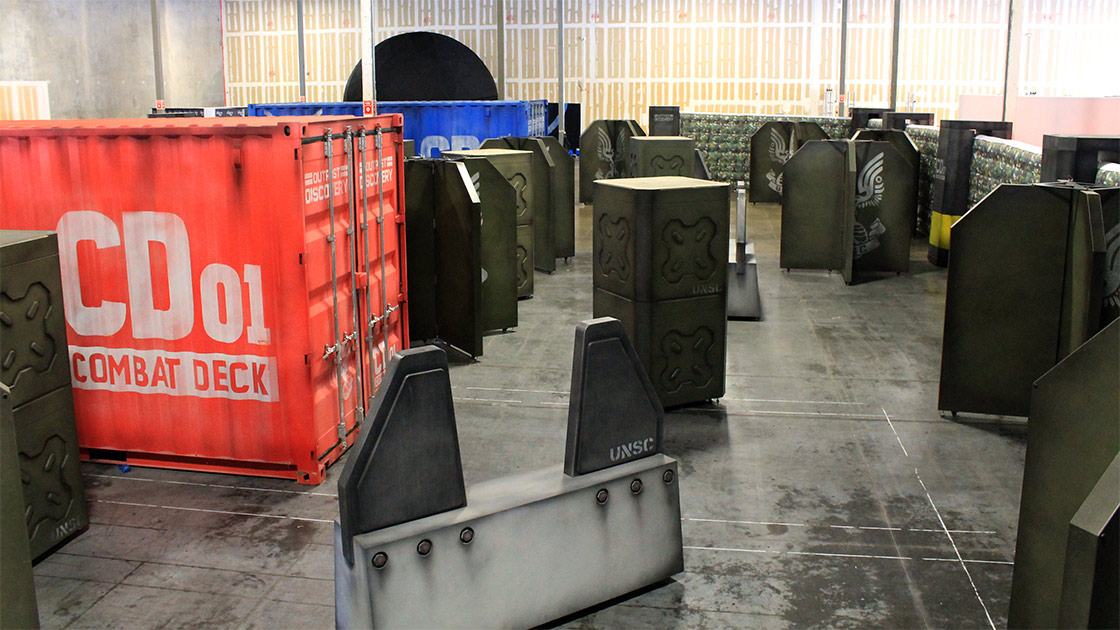 The calm before the storm... the Combat Deck sits patiently in its staging hangar awaiting deployment to Outpost Discovery in Orlando.
Of course, the Combat Deck is just one of the awesome elements of Outpost Discovery that you'll be able to spend time in this Summer – make sure you check out our previous Discovery Dispatch editions to check out more of the incredible experiences that we've got in store.
LASER-FOCUSED
If you're like me, the end of a nightly Halo multiplayer stint often hinged on the phrase "just one more game." I mean, who goes out on a loss?! If you think the same way, a sure-fire way to make sure you get in that extra game or two is to grab yourself a VIP ticket, which – among other very cool things – can net you exclusive additional time within the Outpost. If you missed our earlier informational salvo where we outlined all the goodies involved with the VIP pass, you can catch up on it right HERE. But hurry, as VIP tickets are already selling out at certain locations so make sure you get on it fast if you think it might it your fancy.
COMBAT CALENDAR
As always, we're incredibly excited about what we're cooking up for Halo: Outpost Discovery later this year and can't wait for you to experience it right alongside us.
As a reminder, here are the 2019 tour dates and locations:
July 5-7 – ORLANDO
July 19-21 – PHILADELPHIA
August 2-4 – CHICAGO
August 16-18 – HOUSTON
August 30-September 1 – ANAHEIM
Head to HaloOutpostDiscovery.com and @HaloOutpost on Twitter for the latest official news, ticket information and more on the Halo: Outpost Discovery summer experience. For all things Halo, stay tuned to Halo Waypoint and @Halo on Twitter and Instagram.