Welcome back to our latest Discovery Dispatch, ladies and gents. If you're new around these parts, the Dispatch is where we dive in to take a bit of a closer look at various aspects of the upcoming travelling fan experience, Halo: Outpost Discovery, which begins touring later this Summer. If you're wanting to catch up on the experience itself, make sure and check out HaloOutpostDiscovery.com or revisit our original announcement blog, where you can learn more about features, ticket info, and more.
Today, we're going to focus a bit on an aspect of the show floor that is near and dear to my lore-loving heart, the Hall of History.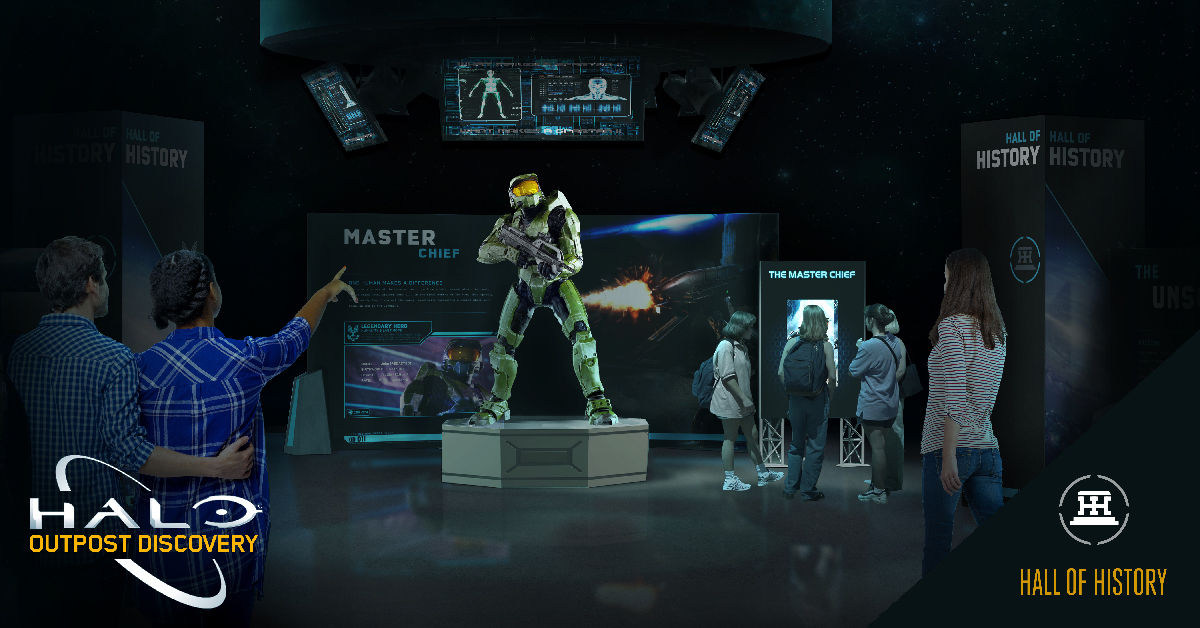 HALL OF HISTORY
In more than a few places, we've called the Hall of History the "beating heart" of Outpost Discovery. This is true for many reasons to be honest, but largely because it's the primary place to truly immerse yourself in the achievements, trials, tribulations, and ultimate triumphs endured by 26th century humanity. As you walk through the lovingly curated Hall of History, you'll encounter a bevy of informative graphic panels, lore-based artifacts, and other tangible visuals pulled directly from the Halo universe, all designed to delight and intrigue fans and families alike, no matter how much you might already know.
The space features everything from UNSC artifacts, accessories, and uniforms, to over a dozen brand-new artifacts – including two larger-than-life character statues, three new 1:1 scale weapon replicas, a Halo ring cross-section, and of course, one very large puma-pounding, terrain-traversing Warthog, fit for Spartans of all generations. It's an exuberant, visceral tour of the Halo universe that will tantalize both long-time fans and newcomers alike.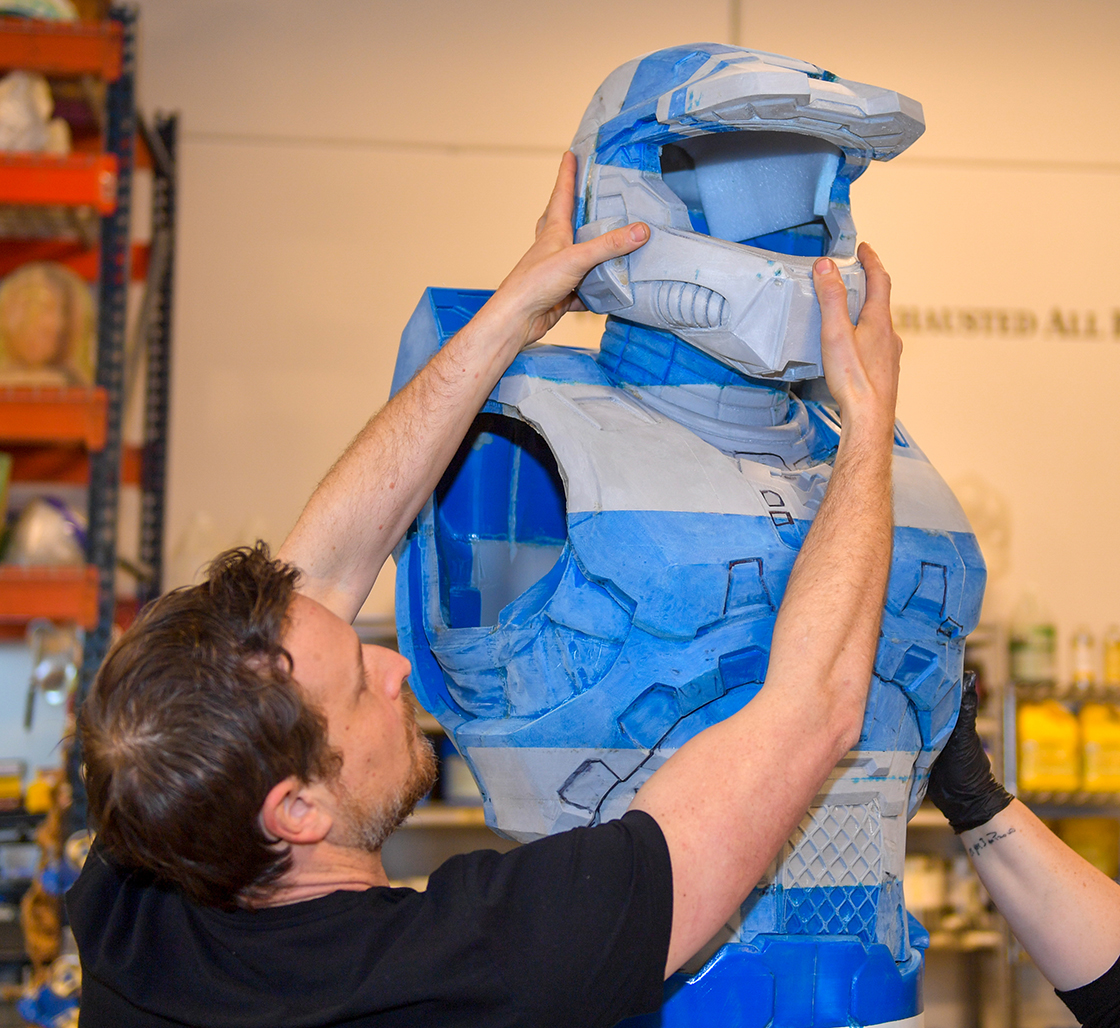 The Hall of History at Outpost Discovery in more ways that one was inspired by the "Museum of Humanity" element of the renowned Halo 3 "Believe" promotional campaign. As a partner to live-action short films like Halo: Landfall, the Museum of Humanity represented a very tangible to thread that connected the efforts and heroism of the UNSC, the Master Chief, Cortana, and more to that of, well, humanity. It reminded us that you can never lose sight of what you're fighting for. The Hall of History gives us the opportunity to connect Halo's heroism with its humanity in very similar – but even more tangible – ways.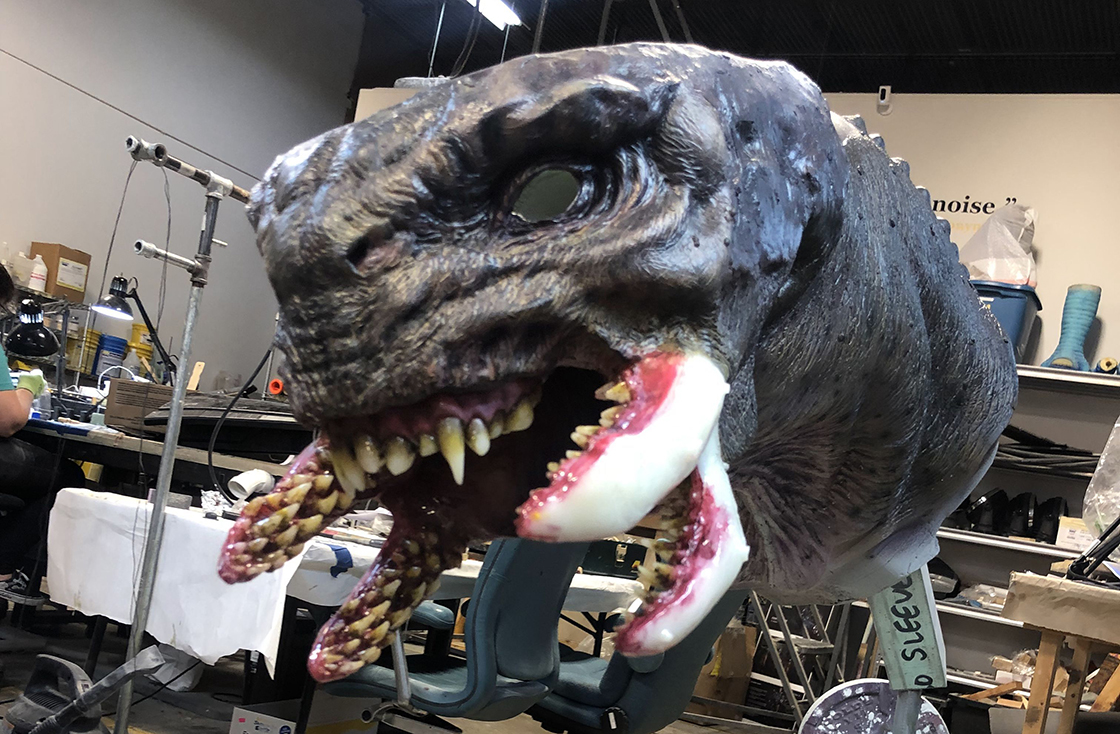 Ever wanted to stare into the gaping multi-mandibled maw of an energy-sword wielding Sangheili Ultra? How about stand at the foot of the Master Chief and gaze upon a hero at full height? Or maybe you'd like to take in a brand-new diorama depicting another tenuous moment in the human-Covenant war. See a real-life Warthog? Fawn over a Flood infection form? You get the idea.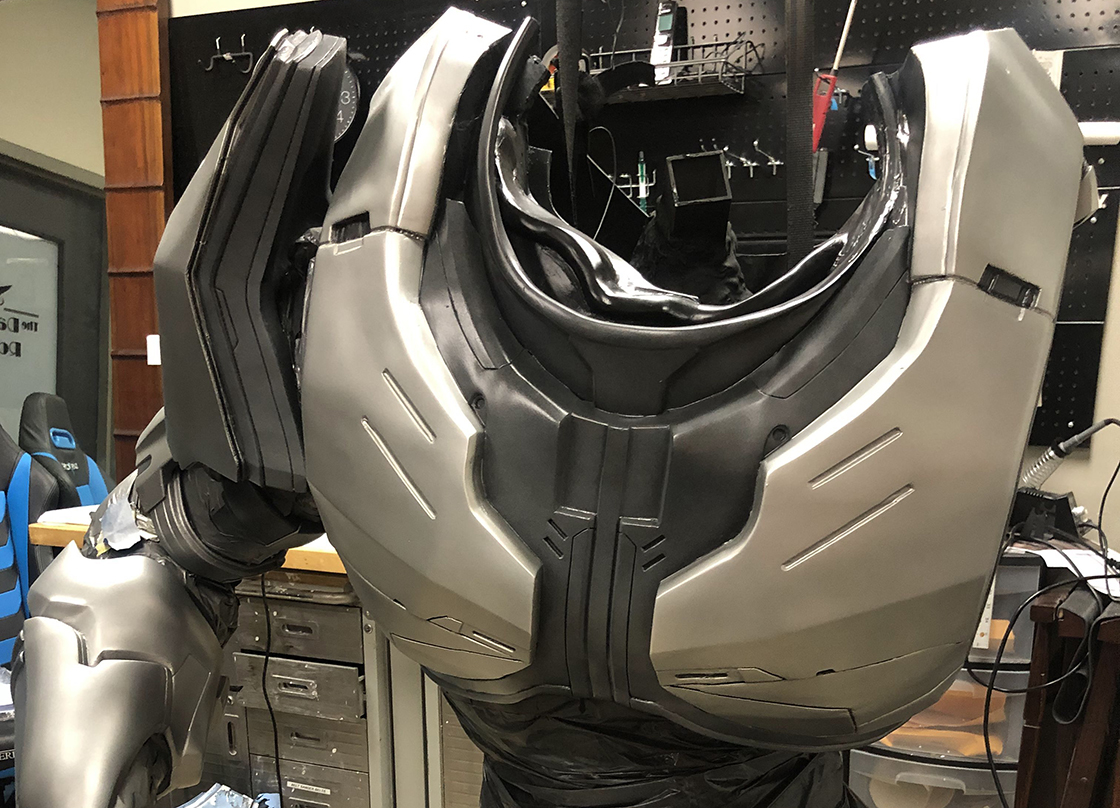 Of course, the Hall of History is just one of the awesome elements of Outpost Discovery that you'll be able to spend time in this Summer, and we'll be talking about some of those other attractions soon, so definitely stay tuned.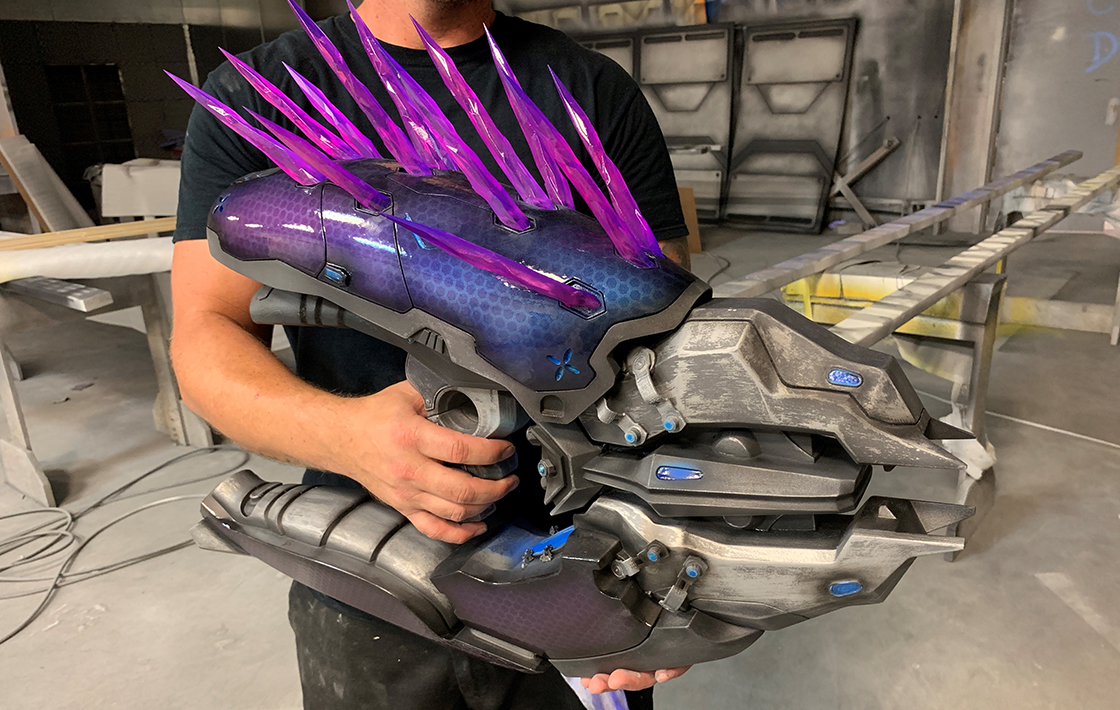 VIP UPGRADE
Actually, speaking of spending time in the Hall of History, one way to make sure you get to spend as much time as possible checking it all out is to grab yourself a VIP ticket, which – among other very cool things – can net you exclusive additional time within the Outpost, perfect for ogling your favorite artifact. If you missed our earlier informational salvo where we outlined all the goodies involved with the VIP pass, you can catch up on it right HERE.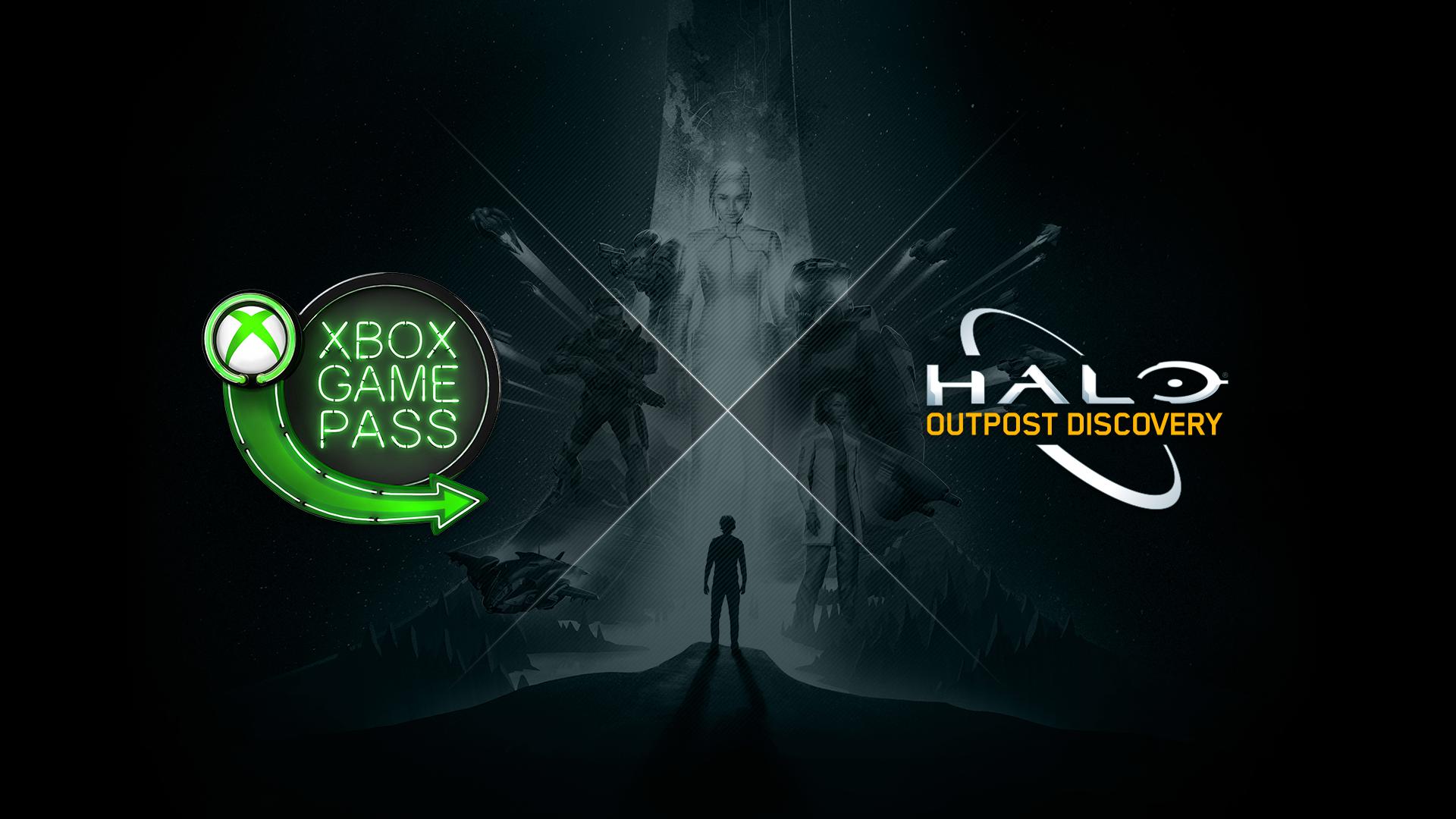 Now with all that in mind, we wanted to do a little something extra to celebrate our inaugural year of Outpost Discovery, which is why we recently announced that all VIP tickets now include six months of Xbox Game Pass, helping you get your virtual Halo on once you get back home and online. And of course, if you've already snagged your VIP tickets, you'll automatically receive the upgrade.
PIQUE BEHIND THE CURTAIN
Also, if you're interested into how a lot of this stuff is all brought to life, make sure you check out our behind-the-scenes video series, where you can tag along with yours truly and go onsite with some of our production partners helping build Outpost Discovery. You can check out a couple of our the current videos below, where we visit with a couple of our partners that have been integral to making elements like the Hall of History a reality. Check out our tours of Blue Whale Studios outside of Atlanta and Studio 41B in Orlando. Enjoy!
BLUE WHALE STUDIOS
STUDIO 41B
BE PART OF HISTORY
As always, we're incredibly excited about what we're cooking up for Halo: Outpost Discovery later this year and can't wait for you to experience it right alongside us.
As a reminder, here are the 2019 tour dates and locations:
July 5-7 – ORLANDO
July 19-21 – PHILADELPHIA
August 2-4 – CHICAGO
August 16-18 – HOUSTON
August 30-September 1 – ANAHEIM
Head to HaloOutpostDiscovery.com and @HaloOutpost on Twitter for the latest official news, ticket information and more on the Halo: Outpost Discovery summer experience. For all things Halo, stay tuned to Halo Waypoint and @Halo on Twitter and Instagram.