Hello there! Welcome to the next edition of our updates and insights on Halo: Outpost Discovery, an epic touring attraction that will let the whole family experience the Halo universe in some pretty awesome new ways. Today we're excited to talk a bit more about the VIP package available to Halo fans everywhere when Outpost Discovery begins its tour later this summer!
And if you're looking to catch up on the breadth of the event, or just looking for more detailed information on tickets and such, make sure to head over to HaloOutpostDiscovery.com or revisit our original announcement blog.
VERY IMPORTANT PACKAGE
The Halo: Outpost Discovery VIP bonuses include exclusive access, event-exclusive collectibles, and some great ways to get your game on when you get back home. If you're looking for ways to get the most out of your weekend at the Outpost, this is definitely the way to do it. Let's take a look at what's included!
Here's the overall breakdown:
VIP Access – Additional hours of show floor time, exclusive to VIP ticket holders, giving you unparalleled access to your favorite attractions
VIP Lounge – Access to the VIP Lounge, open only to VIP ticket holders, 343 staff, and Xbox dignitaries
Halo Gear – Event-exclusive Outpost Discovery Gold Master Chief Funko Pop! figure, Outpost Discovery Drawstring tote, UNSC dog tags
Digital Goods – Hazel-A302 and Owen-B096 Xbox Avatar outfits, plus a VIP-exclusive Outpost Discovery Avatar T-shirt
Now let's discuss in a bit more detail!
VIP ACCESS
Setting out to create a slate of content befitting some of Halo's most die-hard fans is in many ways an impossible task. How do you try and adequately reward those have spent countless hours engrossed in the Halo universe in a myriad of ways? When it came right down to it, "more time" is actually exactly the thing we wanted to try and give you the most. The home team at 343 and our partners around the country are poring over every detail we can to create an experience that Halo fans feel right at home in, and with the VIP ticket for Outpost Discovery, you're going to get more access than anyone else.
Each day of the event, VIP ticket holders get into the experience an hour earlier than General Admission, letting you get first dibs on all your favorite aspects of the show floor. But in all honesty, that extra hour in the morning didn't feel like enough time, especially on your first day, when you might not even know what to look at first – which is why on Friday and Saturday, VIP ticket holders also get to stay an extra hour after "normal" closing time, giving you the opportunity to survey all the Outpost has to offer during the day, and knowing exactly where you want to spend your time later on when the only remaining inhabitants are you and your fellow VIPs.
Feel like getting in a game of VIP-only laser tag on the Combat Deck or running through more matches in the Spartan VR Training Grounds? Maybe you're a hardcore lore fan who wants to soak up every extra minute in the Hall of History or Ring Experience to take in each canonical curiosity. Or maybe you just want to get those social-slaying selfies and family portraits taken without worry of rampant photo-bombing. If you're doing the math, VIP ticket holders get an additional five hours (two each on Friday and Saturday, one on Sunday) exclusively to themselves over the span of a three-day weekend.
LOUNGE LEGENDS
Sometimes you wanna go where everybody knows your name. The Outpost Discovery VIP Lounge is not that place, but it's still awesome. Designed to be a monument to simpler times, the VIP Lounge aims to be a mid-2000s time capsule that will have you playing old-school Halo on venerable Xbox 360 consoles hooked up to three million-pound (ish) CRT televisions, with some period-proper trappings and iconic snacks and beverages on hand to complete the ensemble. Plus, while Halo: Fireteam Raven might not be old-school itself, arcade machines certainly are, which is why VIPs will also get the chance to play as much of the heroic helljumping experience as they like.
The lounge is a spot for VIP ticket holders to step away from the crowds for a bit, relax, reminisce on Halo's past and ruminate on its future, as well as an opportunity to hang out with 343 Industries staff and rub elbows with Xbox luminaries.
GEAR TODAY, GONE TOMORROW
Of course, it wouldn't be a proper premium experience without some sort of Halo-gear goodness. We've teamed up with our friends at Funko to offer an event-exclusive Gold Master Chief, available only at Outpost Discovery. While a select amount will be available at retail in the Outpost Discovery Post Exchange, the only way to guarantee one for yourself will be to make sure to have a VIP ticket to the event.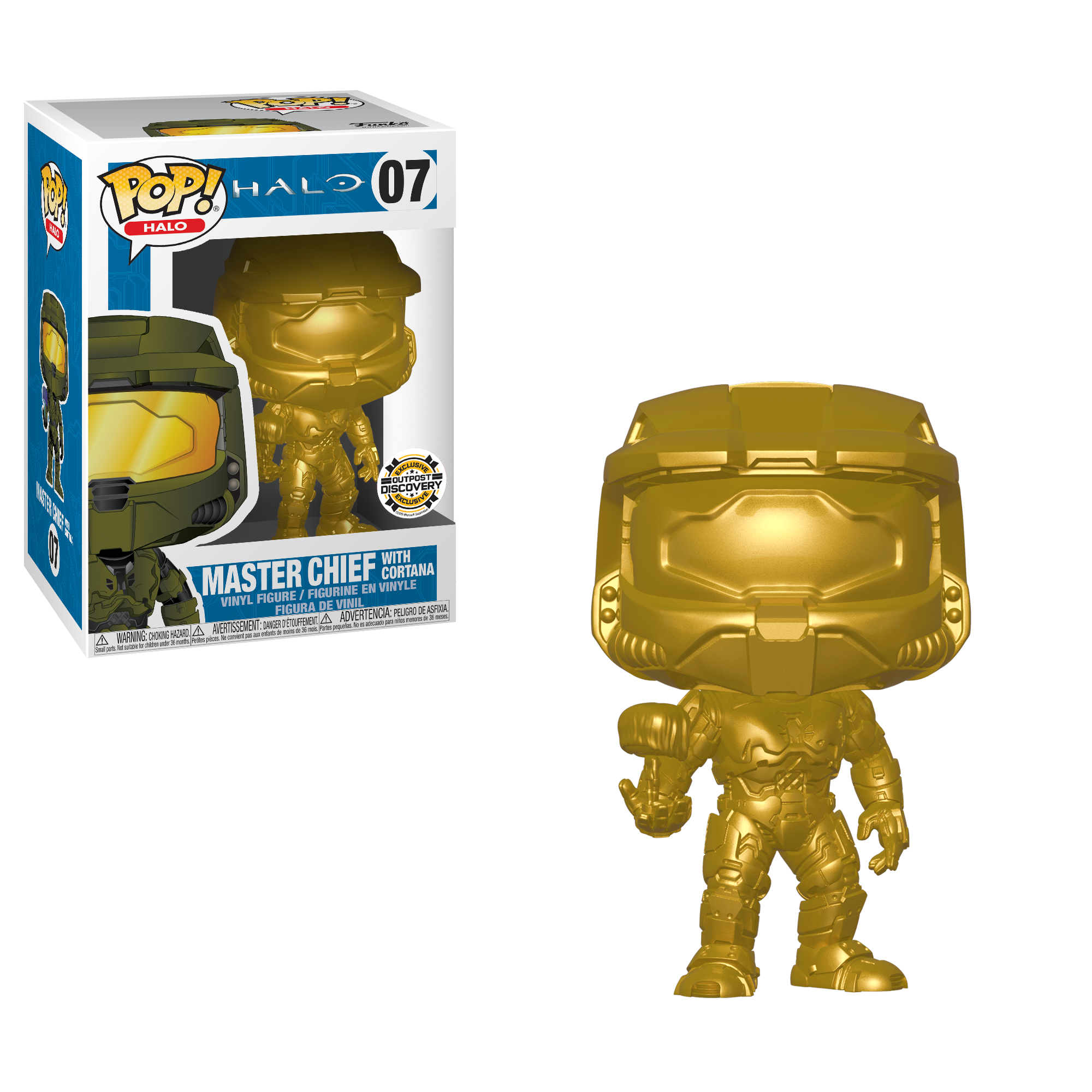 Plus, as a VIP visitor to one of the UNSC's most beloved installations, you'll also take home an exclusive set of dog tags and drawstring tote to let people know you were boots on the ground for one of Outpost Discovery's first five cities.
LET'S GET DIGITAL
It also wouldn't be a modern experience without some sort of digital delights, and we've come prepared to sprinkle some downloadable duds your way as well.
If you missed our first Discovery Dispatch, we highlighted the two Spartan characters you'll come to know a bit more over the course of the outpost's tenure, Hazel-A302 and Owen-B096. You can see it here. To celebrate the addition of Outpost Discovery to our universe, all Outpost ticket holders will receive download codes to adorn their Xbox Live Avatars with the Mjolnir of Hazel and Owen. In addition, VIP ticket holders will also receive an exclusive Outpost Discovery Avatar T Shirt. Redemption details for all Xbox Avatar items to come soon!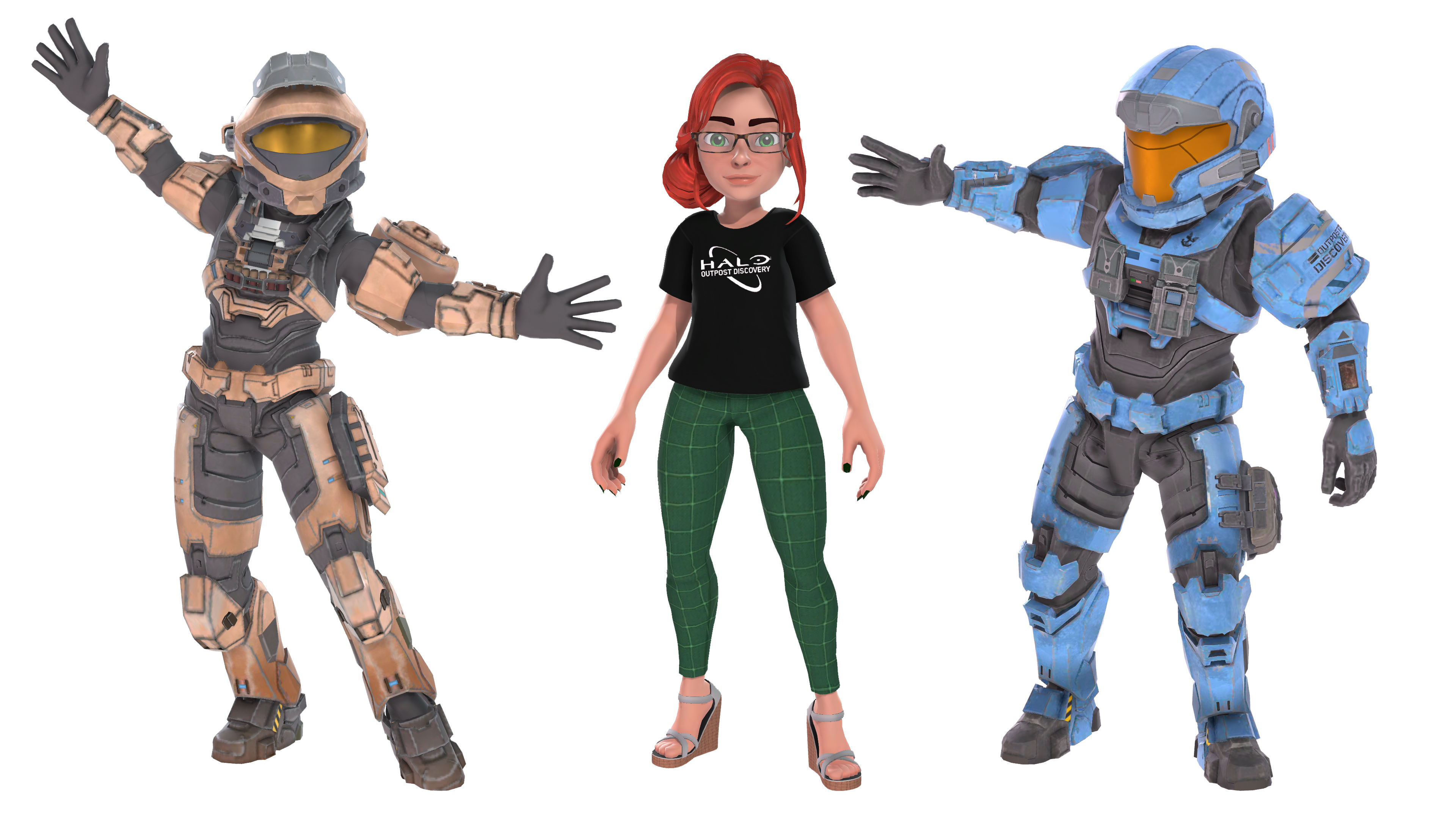 That's not all though, in order to help make sure you're getting online to show off your fancy new trappings, VIP ticket holders will also receive a three-month Xbox Game Pass subscription, which, by the way, includes Halo: The Master Chief Collection, Halo 5: Guardians, and Halo Wars 2.
SET COORDINATES, MAKE THE JUMP
We're incredibly excited about what we're cooking up for Halo: Outpost Discovery later this year and can't wait for you to experience it right alongside us.
As a reminder, here are the 2019 tour dates and locations:
July 5-7 – ORLANDO
July 19-21 – PHILADELPHIA
August 2-4 – CHICAGO
August 16-18 – HOUSTON
August 30-September 1 – ANAHEIM
Head to HaloOutpostDiscovery.com and @HaloOutpost on Twitter for the latest official news, ticket information and more on the Halo: Outpost Discovery summer experience. For all things Halo, stay tuned to Halo Waypoint and @Halo on Twitter and Instagram.