Hey folks, your friendly neighborhood Grim here, freshly Florida'd and back in the saddle for another Halo Community Update. We've got a few things to catch up on as is customary, from new game experiences to new chapters in Halo esports and more. Let's take a look-see…
ARCADE FIRE(TEAM)

Arguably the biggest news to come out of the Halo sphere in the past week or so was the announcement of a brand-new arcade game experience called Halo: Fireteam Raven. For those who don't know, Halo: Fireteam Raven is a cooperative arcade sci-fi shooting game housed in a massive and imposing coin-operated arcade machine designed and built by Raw Thrills and Play Mechanix in close collaboration with 343 Industries. An enormous 130-inch, 4k screen experience and four turret-mounted, multipurpose machine guns allow four players to fight off alien enemies in frenetic, explosive combat.
We're super excited about giving fans both old and new an awesome and unique way to experience the Halo universe and couldn't be more honored to be partnering with the folks at Raw Thrills and Play Mechanix to bring it all to life.
The surprising nature of the title gave fans plenty to wonder about, from the nature of the story and setting to how they can get their hands on the experience themselves in various locales. Over in the official Halo: Fireteam Raven forums on Waypoint, we have answered some of your most burning questions, which we'll also showcase below for your curious convenience.

RAVEN FAQ
What's the story and setting of Halo: Fireteam Raven? Is it canon?
First off, yes, it's canon. Set in the timeframe of Halo: Combat Evolved, players are dropped feet first into the boots of Fireteam Raven – a group of elite Orbital Drop Shock Troopers (ODST) on the surface of Alpha Halo as they try desperately to prevent the alien Covenant alliance from taking control of the ancient superweapon.
For more information about some of the fictional background and details of Halo: Fireteam Raven, definitely check out Issue 102 of Canon Fodder.
When and where will Halo: Fireteam Raven be released?
Halo: Fireteam Raven will debut this summer exclusively at Dave & Busters in North America. It will also be available outside of North America and we'll share additional details on regions/locations as they become available.
Is Halo: Fireteam Raven only available in North America?
No, we expect Halo: Fireteam Raven to land all around the world and will share additional details as we have them.
What if I don't have a Dave & Busters near me?
Halo: Fireteam Raven will debut exclusively at Dave & Busters but will be available for purchase by distributors and other venues later this year.
Why is 343 Industries making an arcade game instead of "Halo 6"?
Halo: Fireteam Raven was built by arcade legends Raw Thrills and Play Mechanix, collaboration with specific teams at 343 for story, art, and other franchise elements. The core 343 Industries game development team remains hard at work on the next Halo FPS installment.
I want a machine for my house! How much does it cost?
Halo: Fireteam Raven will be available on a broader level through distributors later this year. Additional information will be available then.
Will Halo: Fireteam Raven be released for Xbox?
Halo: Fireteam Raven is a unique arcade experience housed in a massive custom cabinet featuring a 130" 4K screen and four turret-mounted machine guns. Raw Thrills and Play Mechanix have built something uniquely suited for arcades and amusement centers. There are currently no plans for release on Xbox or other platforms.
Where can I learn more about Halo: Fireteam Raven?
BAYOU BRAWL

Last week was also a big week for competitive Halo fans, as we got our first look at the roadmap for the Halo Championship Series 2018 season, punctuated with an absolutely epic kickoff event in New Orleans, July 13-15. Best part is, the HCS won't be barreling into the Big Easy alone, as both Spartans and Onyx Guard alike will be fighting side by side when Halo and Gears of War's respective competitive contingencies combine for MLG New Orleans 2018. The event will be a global open event for all teams and competitors, and we're already looking forward to watching Halo's top teams tackle some of the new settings and playspaces, all while battling it out for a $250,000 prize pool.
The HCS 2018 season details can be found in our official announce blog, and of course at halo.gg.
NEVER FORGET

Our very own Jeremy Cook put together this powerful and beautiful image in honor of Memorial Day 2018 – a reminder that we've all been affected by countless heroes.
MCC PLAYDATE
This Sunday (May 27) from 10am PT to 1pm PT be on the lookout for 343 employees DeRsKeezY, Postums, Wrensi, and IK Grubb in the Master Chief Collection. They'll will be searching in the Team Slayer playlist and if you happen to match them, you will get a chance at some sweet new art work for your Halo Waypoint profile – including the aforementioned piece in profile banner form. It will only be offered this weekend to customize your online profiles in our forums, so make sure you join in the fun! In addition, additional profile accoutrements will be up for grabs. Here are more details:
Where? On Xbox Live playing the Halo Master Chief Collection in the multiplayer playlist - Team Slayer.
When? Sunday, May 27th, 2018 between 10am PT and 1pm PT.
Who? Match against 343 employees DeRsKeezY, Postums, Wrensi, and IK Grubb.
What? Players who match against our 343 squad will receive a Halo Waypoint Custom Banner, avatar image, and forum badge. In addition, a unique Waypoint avatar image will be awarded for the best performer on each team our squad matches. Finally, if you are lucky enough to find the 343 team in the wild during the play day, tweet out your Post-Game Carnage Report to @Halo with the hashtag #HaloPlaydate for a chance at an exclusive badge for your Halo Waypoint profile will be awarded. See you all online!
HUB-A-DUB-DUB
In the last update, we teased in Radar Blips that there was something going on over at ForgeHub. Since then, our friends in that creative community have announced the ForgeTacular contest for Halo 2: Anniversary in the Master Chief Collection. This contest has some amazing rewards from both the crew at ForgeHub and 343 industries! You can read the rules here and submit maps for the contest here.
So, if you love making maps, want a shot at your map being in matchmaking, and some other awesome prizes check out the ForgeTacular contest over at ForgeHub!
HW2 COMMUNITY TOURNEY UPDATES

Seven tournaments so far in the community-run Halo Wars Championship League have been run with over 350 rounds played of high level competitive gameplay! If you are just now hearing about this, check out the tournament tracker here.
This coming weekend, Team Respawn and Breaking the Clutch have tournaments running for HWCL and are coming in hot for you to play in or watch! The Team Respawn tourney kicks off tomorrow (Friday), but click the links below to register for future tournaments or the upcoming Breaking the Clutch going on this Saturday, May 26.
The current standings for these tournaments have MikeBEASTon (150) way out in front with the top seed currently and nearly double the points of the second seed PatrickMac5 (80). Trailing right behind though we have NakamuraRTS and Almirante99 tied for the third seed at 65 points. For the full leaderboard and all info relating to these tournaments of where you can sign up and watch take a look here.
I STREAM, YOU STREAM, WE ALL STREAM FOR HALO
We've been having a blast on our weekly 343 Social Stream series. If you've missed out on the past couple weeks, check them out on demand at mixer.com/Halo!
And don't forget, you can catch similar shenanigans each Wednesday at 1:30pm PT.After all, you wouldn't want to miss out on things like this, would you?
Actually, don't answer that.
Warzone's A Changin'

And now, everyone's favorite Unyshek with some breaking news on upcoming updates to Halo 5 Warzone:
The team has also been keeping a close eye on Warzone and will be making a few changes to improve the experience next week. From how specific weapons have been performing at their current REQ Levels, to average match lengths, to detailed breakdowns on how players are typically reaching the 1000 score to win, we've taken a look at a lot of data. From this information we were able to identify loadout weapons that should receive tweaks to their current REQ Levels and a change to scoring.
Loadout changes
As mentioned above, there were quite a few loadout weapons that were clearly under or over performing, so we wanted to adjust them so that they could all have their time to shine. This means lowering the REQ Level of the underperforming weapons and increasing the level of ones that were outclassing other options at that same level.
Battle Rifle 3 -> 2
Magnum Extended Mag 2 -> 3
Halo 2 Battle Rifle 4 -> 5
DMR 6 -> 5
Recon DMR 6 -> 5
Sentinel DMR 6 -> 5
Hybrid DMR 6 -> 5
Morph DMR 6 -> 5
Scoring changes
In order to address a few different concerns of having Warzone matches dragging on for longer than necessary, we've decided to increasing the amount a kill will add to your team's score. To clarify, this change will not impact the REQ Energy given for a kill, only the score increase in the bottom right. By implementing this change, we expect to see the following positive impacts:
Scores should become even closer

Points from kills are closer between winning and losing teams than the points that they accrue from Boss takedowns or holding Bases

Games that have a team more focused on killing than objective play will come to an end faster
The team that wins will do so faster, meaning that both teams spend less time in a "dead team walking" scenario
We're eager to see how these changes will impact Warzone gameplay, and we hope you give them a shot next Thursday!
-Uny
RADAR BLIPS

Playlist Plate Tectonics – Earlier today, Halo 5's Castle Walls -err, Wars made room for the Anniversary Throwback playlist, which features modern mechanics on rousing recreations of time-honored Halo: CE maps. Next week, May 31, Grifball makes way for Action Sack. Jump in and enjoy an ever obbin' and flowin' variety of Halo 5 multiplayer goodness!

Turbocharged – Speaking of awesome Halo 5 multiplayer, Warzone Turbo is currently live! The high-powered, instant-energy, awesome action large-scale experience will be in rotation for the entire long weekend, which means you can unleash the full might of your unlocked arsenal all the way through Tuesday morning. Get req'd!

Grass-kicking – Friendly competition returns to your local Microsoft Store this Summer! Starting on June 3, you can play Halo 5 for REQ Packs and prizes in the 81 participating Microsoft Stores in North America, Australia, and Puerto Rico! For this upcoming season, we'll be offering a variety of team sizes to mix up the action. Be sure to keep an eye on smash.gg/mrshalo to sign up for the first 2v2 tournament!

Ord-nance Drop – In case you missed it, we unveiled the latest figure to grace the Halo Icons line that come with the Halo Legendary Crates. Check it out!
COMMUNITY SPOTLIGHT
We kick off today's community Spotlight with a cool video from the Xbox On folks, who showcase some of their favorite ways to act like you're playing Halo in other games. It's a fun list, check it out!
Next up is this really rad Grunt-themed wooden carving and print that HaloRegent19 did for their fourth-grade (!) art project. Love it! Also, frustratingly superior than anything I would have done at that age. Or, maybe even at an older age…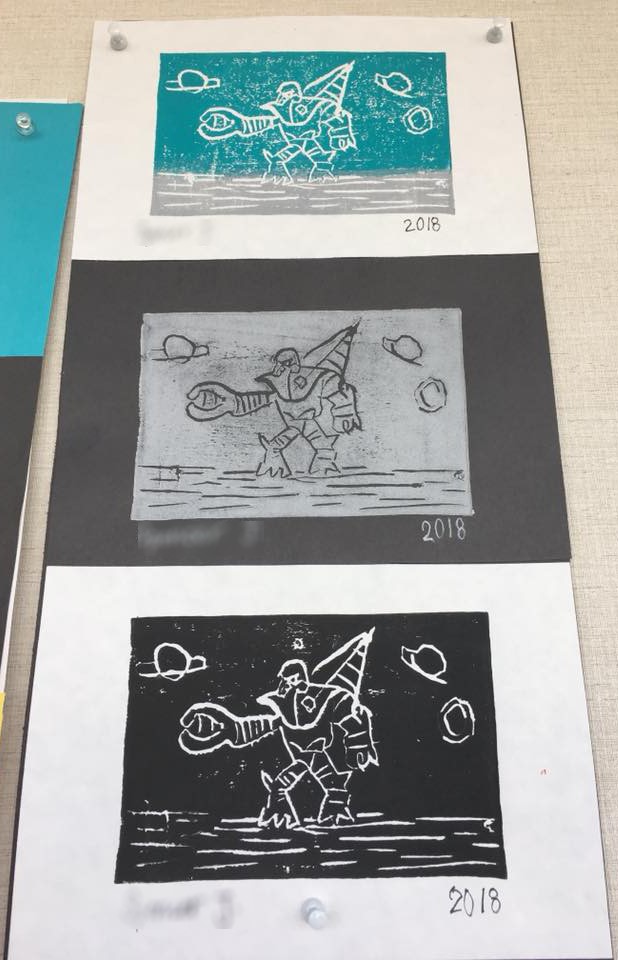 The Templin Institute gives us a really cool overview on the Covenant.
@BaileyJIII is back at it again with another awesome Halo Icons-inspired render, this time focusing on the aforementioned Prophet of Truth figure!
EckhartsLadder is back with a great breakdown of how the Covenant navy attacked the UNSC during the Battle for Earth. Love these!
@VienQuitom shared this awesome piece by @Jade_png. Love the insight into early Sangheili training!
Ex's Gaming Channel showcased this absolutely incredible scripted Pelican flight, all performed with the power of Halo 5's Forge mode. Insane!
@Tyro_XVII gives us one pound to ground them all.
Hidden Xperia asks, "Are the Jackals Immune to the Flood?"
valdogg21 drew this awesome Cheif helmet with pen and marker!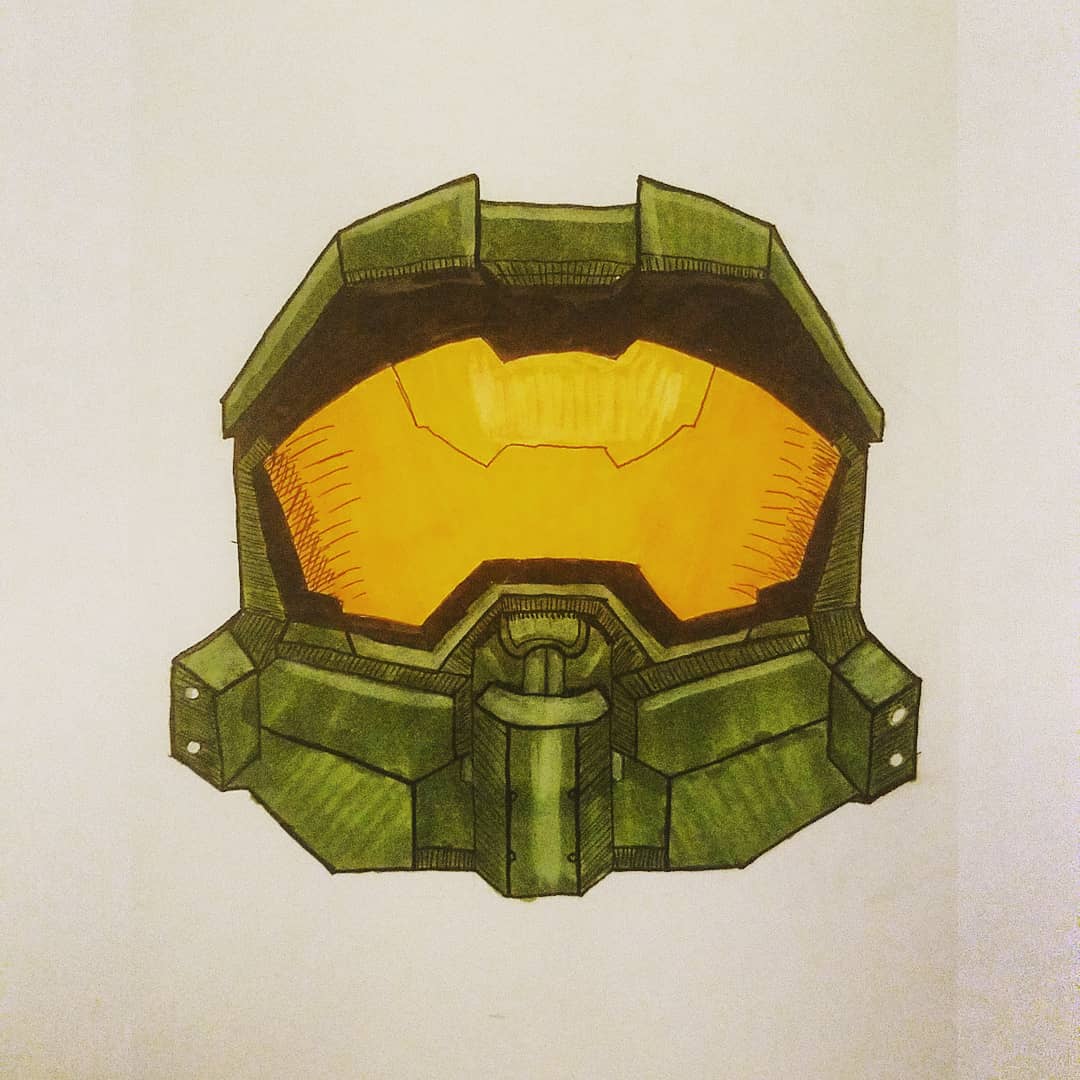 Halo Canon gives us a look at how Flood lore has grown and evolved since the release of Halo Wars 2: Awakening the Nightmare.
land_elect_lobster not only has a great username, but also has a knack for cool minimalist art. Like this Halo 3-inspired piece! Well, it was either Halo 3, Donkey Kong, or Lode Runner... whatever it is, it's awesome!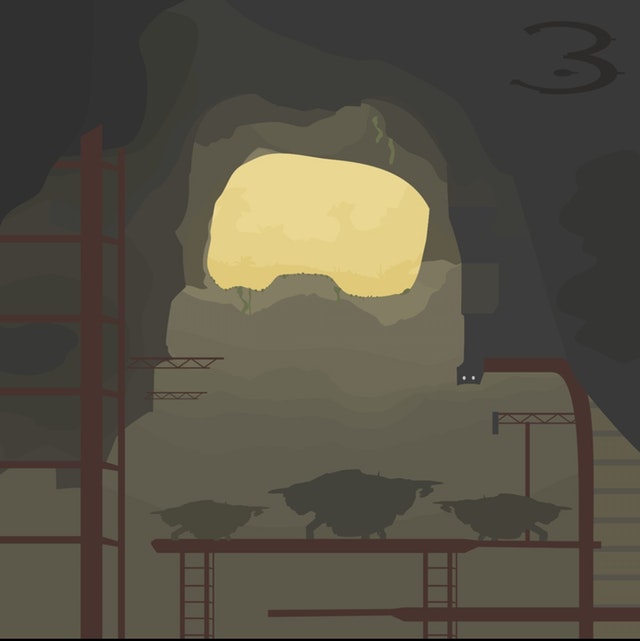 Just... wow.
Now THIS is classic armor.
We think it counts, @Mr_Fwuffy!
Pixelflare Studios is at it again, this time with this jaw-dropping creation commissioned by our very own Postums. What's really amazing is how he was able to capture our Community Team's daily work life in such exquisite and accurate detail.
#HALOHOTSHOTS
Until next time… Live well, play Halo, and thanks so much to any and all who haved sacrificed through service.
<3 GRIM