By 343 Industries -
warzone
Yesterday, Warzone became playable to everyone at E3 on the show floor. By now, you may have seen some gameplay videos from your favorite community members or media outlets. Greenskull and the Ready Up Live crew have got a full match of Warzone available for your viewing pleasure.
We noticed that many of you had questions regarding Warzone, so we took some time to answer some of them in this blog by Josh Holmes: https://www.halowaypoint.com/en-us/community/blog-posts/more-info-req-packs-in-halo-5-guardians
LIMITED AND LIMITED COLLECTOR'S EDITIONS
We also detailed the Limited and Limited Collector's editions of Halo 5: Guardians, and have photos displaying the statue that will arrive with the Limited Collector's Edition. You can read more about what comes with these packages here, and you you can pre-order Halo 5: Guardians here.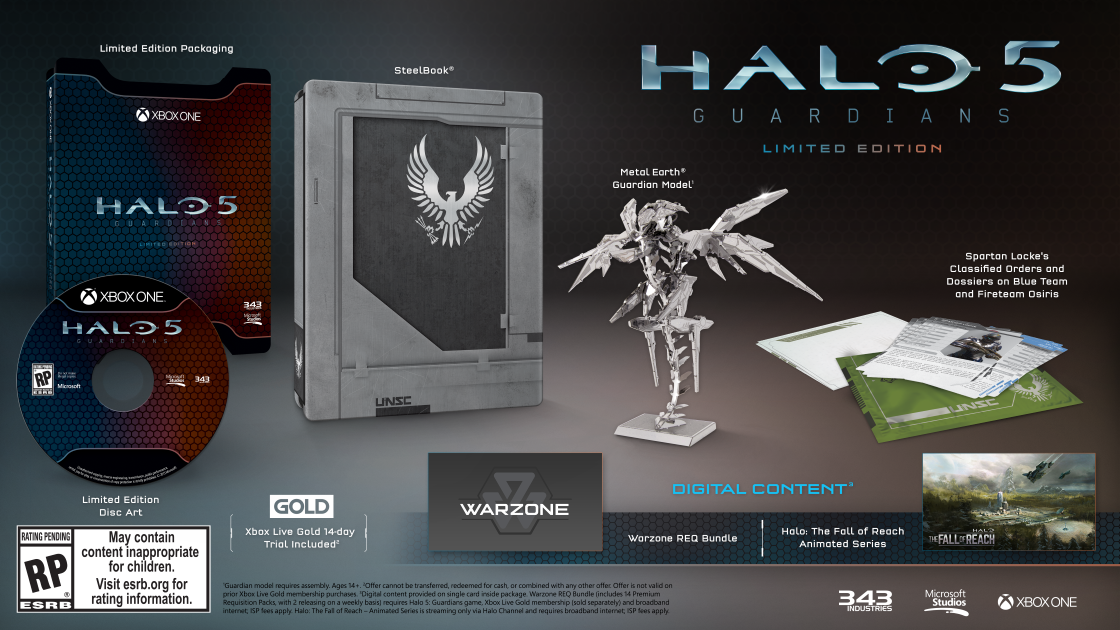 Limited Edition of Halo 5: Guardians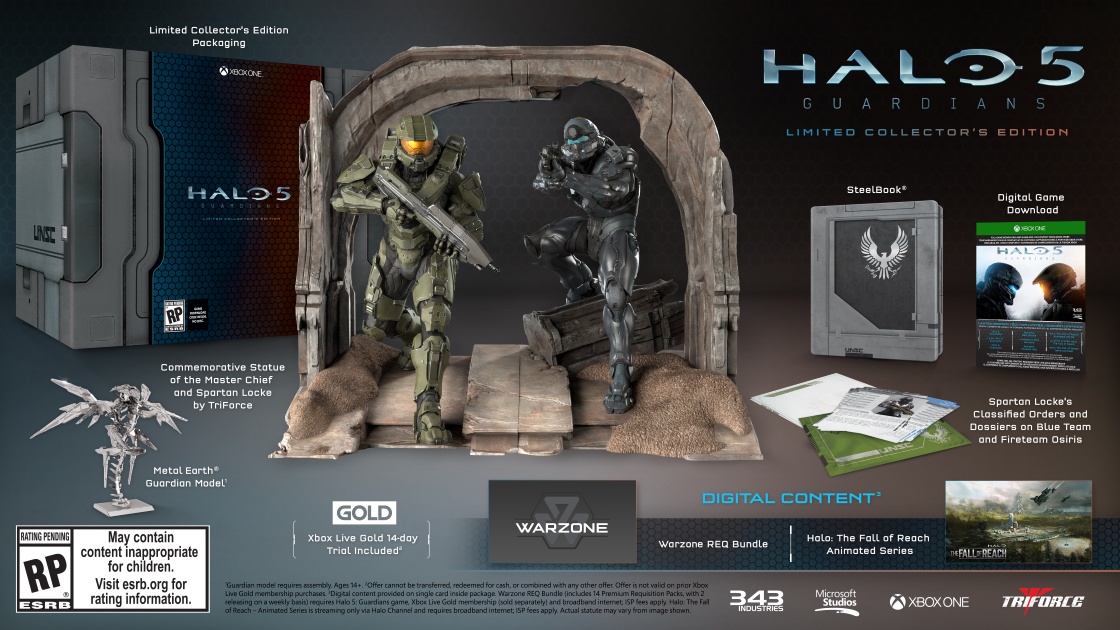 Limited Collector's Edition of Halo 5: Guardians
CONAN
Finally, in case you missed it, Conan O'Brien and friends took on the cast of HBO's Silicon Valley in Halo 5: Guardians Arena multiplayer. Be on the lookout for the all new Arena map Fathom, as well as some Plasma Caster gunplay from 343's own Quinn Delhoyo.
For the latest on the Halo franchise stay tuned to @Halo and HaloWaypoint.com.