I wanted to name this update "WTF It's August," but it's probably against some ratings board regulation. But seriously, how is it already August?! When last we met, we were fresh off Grim's Etouffee Extravaganza, or I guess as some people called it "HCS New Orleans." This time around, we're catching up on a few different things – a light week overall, but still some important happenings in the Halo sphere to chat about, so let's get to it!
COMIC CREATIVES
With the third and final issue of the
Halo: Collateral Damage
comic mini-series
fast approaching (Aug 15!)
, we thought it might be fun to have a chat about the comic-creation process all-up, particularly when it comes to making Halo comics.
Similar in format to a novel-focused feature we did last year with Jeremy Patenaude, Tiffany O'Brien, and myself, this time around I had the pleasure of sitting down with 343 colleagues Tyler Jeffers and Scott Jobe to chat about the ins and outs of getting Halo comics from dream to distribution.
So sit back, relax, and listen to some behind the scenes creative talk!
INSTANT ELEVATION
Earlier this week, the latest 2k tournament for the HCS 2018 season took place, as top North American squads continue to jockey for prime position heading into HCS London next month. With valuable seeding points – and travel expenses – on the line, these online clashes carry a ton of weight as teams move throughout the season's events.
This latest 2k tournament provided no shortage of excitement, including a surprising final four – and even more surprising Grand Finals, as Elevate and Hitmen ousted Renegades and TOX Gaming, respectively, to move on to the evening's final showdown. In the end it was Elevate taking the tournament victory over Hitmen for their first overall win of the 2018 season. With the top six North American teams receiving travel subsidization for HCS London, Elevate's victory was particularly pivotal as the team currently sits on the bubble in seventh position, with the win providing the opportunity to make up valuable ground.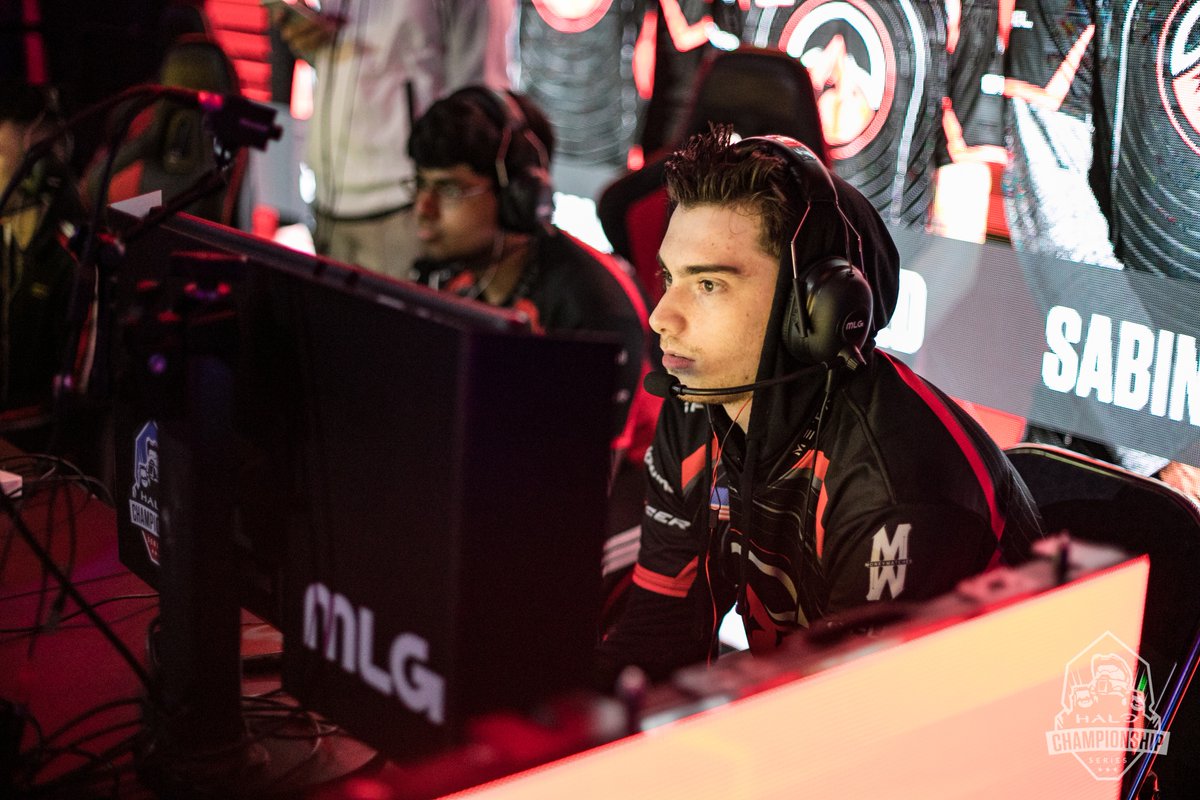 If you missed the live broadcast on Tuesday, you can check it out on demand right HERE. And don't forget to get your tickets for HCS London! You can check out all the important details on our official event page at halo.gg/hcslondon2018.
In addition to the 2k broadcast, the HCS team also recently released their Top 5 Plays feature from HCS New Orleans 2018. While I would have gone with Top 5 Gumbos, it's still awesome and definitely worth a watch. Check it out!
FULL BORE IN THE STORE

Keeping the competition theme but with more of a community flavor, we want to remind everyone that the next installment in the MS Store Halo Tournament program is next weekend, Sunday, Aug 12 at 12pm local time for all MS Store locations. For this edition we've got 2v2 action in Halo 5 coming up, with fun to be had and prizes to be earned – grab your partner and head over to smash.gg/mrshalo to get registered! Also remember that playing in these MS Store tournaments qualifies you for the Word of Mouth BR skin for use in Halo 5, so don't miss out!
RAY LEWIS WOULD BE PROUD
Halo: Fireteam Raven continues to move from strength to strength, with our recent announcement that the brand-new Halo arcade experience is now in all Dave & Buster's locations and continues to expand out to other regions of the world as we speak. And as the Raven rolls, more and more Halo fans are able to get in on the action, many of whom continue to share their hype on the social medias. Have you gotten to drop feet first into this new addition to the universe yet?
MAP ATTACK
With the big retail MCC Update happening later this summer we are putting together a 100% community-driven playlist. This playlist will be entirely made up of map and gametype submissions that come from you, the players. If you regularly play custom games on community maps or gametypes that fit into the 4v4 scenario, then you can help be part of the selection process by sending us the pertinent info! Details for how to submit your suggestion are located here.
We already have a handful of newly crafted maps for Halo 2 Anniversary that will be making their way into this playlist – a tip of the hat to the winners from the ForgeTacular contest put on by ForgeHub – and we're looking forward to all the great submissions still to come from you all. Let's see 'em!
COMMUNITY HW2 LEAGUE, SEASON 2

At the end of June, the first season of an awesome community-created competitive Halo Wars 2 league came to a climactic conclusion thanks to an epic 14-game finals between Mike BEASTon and Almirante99. These matches were the culmination of several months of intense action for the Halo Wars Championship League title. And we're just as excited as anyone to hear that it was just the beginning.
Season 2 of the HWCL kicks off this weekend with community groups The Banished, Breaking the Clutch, and Team Respawn collectively hosting multiple tournaments over the course of the next few months. While the full schedule of tournaments is still being finalized, you can check out initial details on the season's first competitions below.
The Banished: Twitter | Twitch | Discord
Breaking the Clutch: Twitter | YouTube | Twitch | Discord
Team Respawn: Twitter| YouTube | Twitch | Discord
September 9th
October 14th
We are very much looking forward to these tournaments and seeing how the most recent balance update has changed how the game's meta. Stay tuned! Also, don't forget to keep an eye on the Xbox Arena app for regular officially hosted Halo Wars 2 tournaments to join in!
SPEAKING OF STAY TUNED…
Regular denizens of the 343 Social Stream might remember me referencing a future-flung novel being worked on that I was particularly excited about but couldn't say anything about just yet.
While we still don't have much we can talk about for it, I am excited to say that the wonderful Kelly Gay is working on a new novel called Halo: Renegades, and it's gonna be rad. Fans of her work on Into the Fire (from Halo: Fractures) and Halo: Smoke & Shadow should be particularly excited. In fact, fans of a few other stories probably should be as well. At any rate, continue staying tuned.
SPEAKING OF THE SOCIAL STREAM…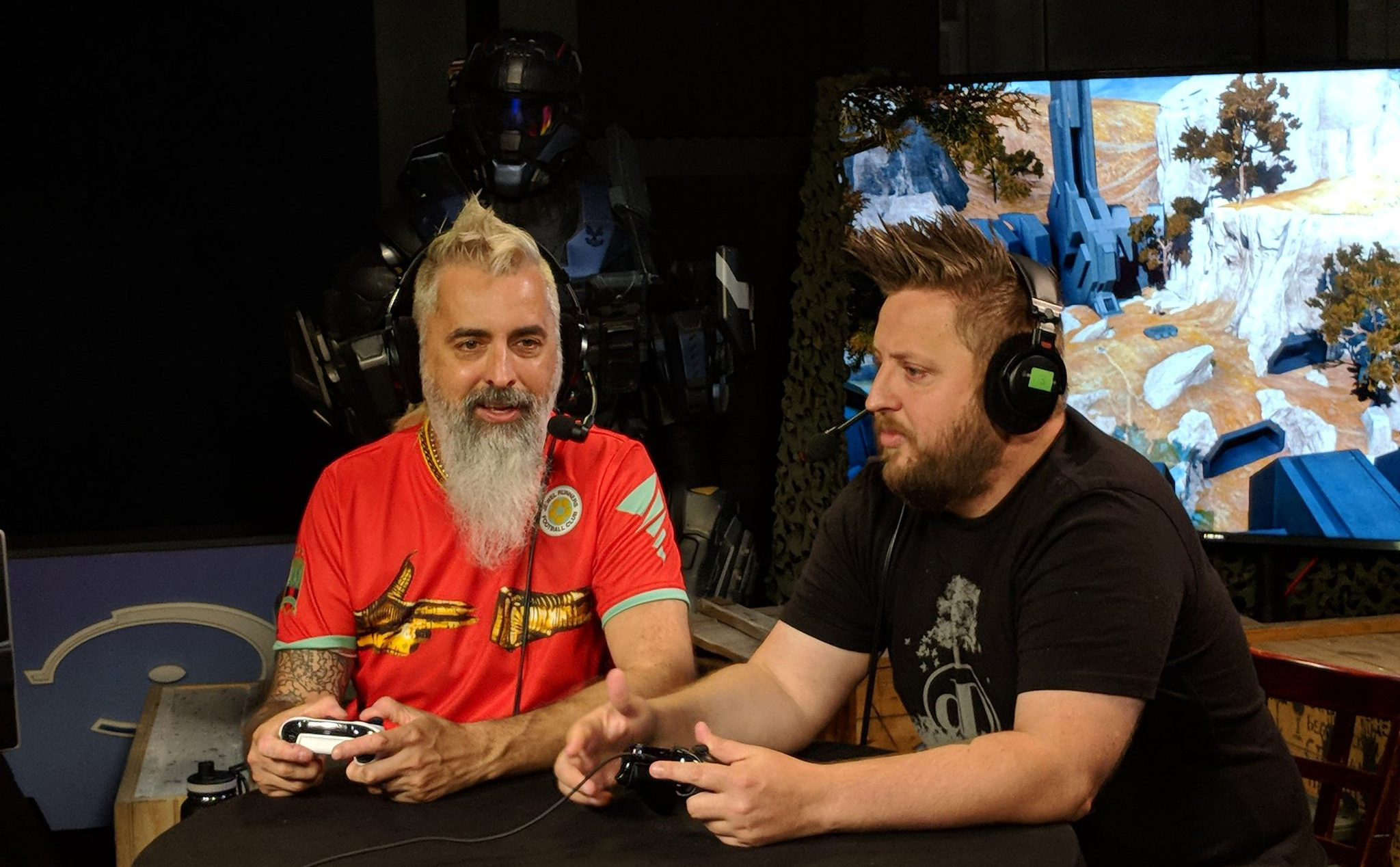 Have you been watching? If so, I heart you. If not, WHY NOT? In case you didn't know, every Wednesday (well, almost every Wednesday) we get together on mixer.com/Halo to hang out, play some Halo, and meet amazing folks from around the studio.
Last week, we had 343 Multiplayer Director Tom French ride in on his invisible dragon to join us for some Community Slayer and talk new roles and awesome Forge memories.
Yesterday saw an appearance by "The Scoop" – or "Sean Cooper" as the humans would say, who waxed poetic about tinkering and tuning under Halo's hood, both early on as a fan and now as a member of 343 working on #FixinMCC.
Again, these happen on Wednesdays at 1:30pm PT on mixer.com/Halo, so come join in and chat with us!
RADAR BLIPS

Now this is "Operation: TREBUCHET" – Landing today and back for a limited time in Halo 5 is everyone's favorite safehold-storming, sword-swinging, CTF mode! Although actually, it might be the only mode like that. Either way, Castle Wars is back, baby. Go play it! Unless you don't like fun. You do like fun, don't you?
Fan Fiesta? – In late-breaking news *holds finger to mic in ear*, we're getting word that several beloved fan-created multiplayer maps are making their way into another fan-favorite multiplayer mode. Echelon, Fissure, Furnace, Russet, Seclusion, and Vestige will all be moving into the Super Fiesta rotation on Friday morning (Aug 3). If you loved these maps in Community Slayer, then you'll love them even more when you've got a randomized REQ arsenal at your respawning disposal. And here we thought Super Fiesta couldn't get any better!
Insider Moves – ske7ch has a new MCC Insider-related blog up that helps refresh and recap the Insider program for all the new folks that have joined us recently. With the latest build now open to virtually all Insider members, it's the perfect time to get up to speed.
It's the only clubbing I'm into, really – Xbox is initiating an awesome new platform feature called Official Clubs and has begun rolling the program out with select titles. And of course, your favorite ringworld-monikered game franchise is helping lead the charge. Next time you jump online, make sure you stop by the Official Halo Club in the Xbox Guide and check out the new digs!
B-b-b-b-b-b-BOOST! – Our beloved Associate Community Manager (or is that Associate to the Community Manager?) Unyshek brings good tidings of great XP gain!
COMMUNITY SPOTLIGHT?
"Hey, where'd the spotlight go?!"
As you'll notice, this space is normally populated with some of our favorite creations from around the Halo-verse. Well we've got some cool news – we're actually splitting off Community Spotlight to be its own blog feature! Beginning next week we'll be showcasing more awesome community screenshots, fan art, cosplay, montages, and more, but in a bespoke fashion that gives us a better opportunity to collect and show off the cool stuff you all do. And yes, you'll still be eligible for the 343 Fire Unicorn weapon skin by making it in. The new Community Spotlight feature is slated to take place on off-weeks from Community Updates, helping fill in those lonely alternating Thursdays with some community-curated happiness. Keep an eye out!
And with that, we're out. Before we close, on a completely personal note, I want to give a shout out to my awesome daughter (Grim One.1?) who graduated high school this week, hence this edition's cheeky title tribute. Needless to say, this proud dad looks forward to seeing what legendary adventures she gets herself into.
Until next time… Live well, play Halo, and are we sure it's already August?
<3 Grim