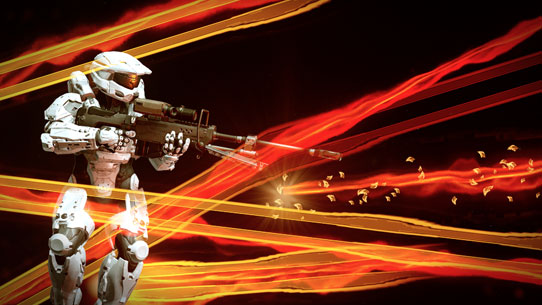 Look, I know what you're thinking… "what is he doing here? Where's ske7ch? ARE WE GOING TO HAVE TO DEAL WITH MORE LORE?!"
Calm down. First of all, ske7ch is here and busy blazing away on a number of exciting bits and bobs, in fact we'll hear from our fearless CM a few scrolls down to hash out a few recent hot-button happenings.
However, we've still got a myriad of morsels to munch on before we get to that, so let's get moving, shall we?
VENTURED & GAINED
This morning, we made Halo Wars: Definitive Edition available for individual purchase on Xbox One, Windows 10 PC, and Steam(!). For folks still unaware, Halo Wars: Definitive Edition is an enhanced version of the beloved real-time strategy classic, and offers fans both new and old an updated chance to go back to the early beginnings of the Covenant War.
Needless to say, we're super stoked to open up this beloved chapter of the Halo universe to a brand-new generation and platform of players, and look forward to seeing the experience evolve and grow. For more information on things like system requirements, as well as answers to some common queries folks might have, check out our full launch blog right here. Or, jump right in and pick it up now:
OFFICE OF NOVEL INTELLIGENCE

Hah! Surprise, you actually DO have some more lore chat coming your way this week (sorry not sorry), but in a format that we've not used in quite some time. Earlier this week I sat down in our podcast studio with two awesome friends and colleagues to chat Halo books. Click below to listen to Jeremy Patenaude (Franchise Team), Tiffany O'Brien (Consumer Products Team), and myself wax poetic about telling stories in the Halo universe through the medium of books and novels. We also chat ideal reading order for fans new to the series (or maybe just new to reading Halo books), discuss some of our own personal favorites, and maaaaybe even drop a few hints about content yet to come. It's not quite an "official" issue of Canon Fodder, but it's close. At any rate, enjoy!
Additionally, we've gone ahead and compiled a list of all current novels, sorted by publish-date order, for fans both old and new looking to jump in. Note that this only counts novels, novellas, and short-story anthologies, not comics, graphic novels, visual guides, etc. Enjoy!
CRATES OF WRATH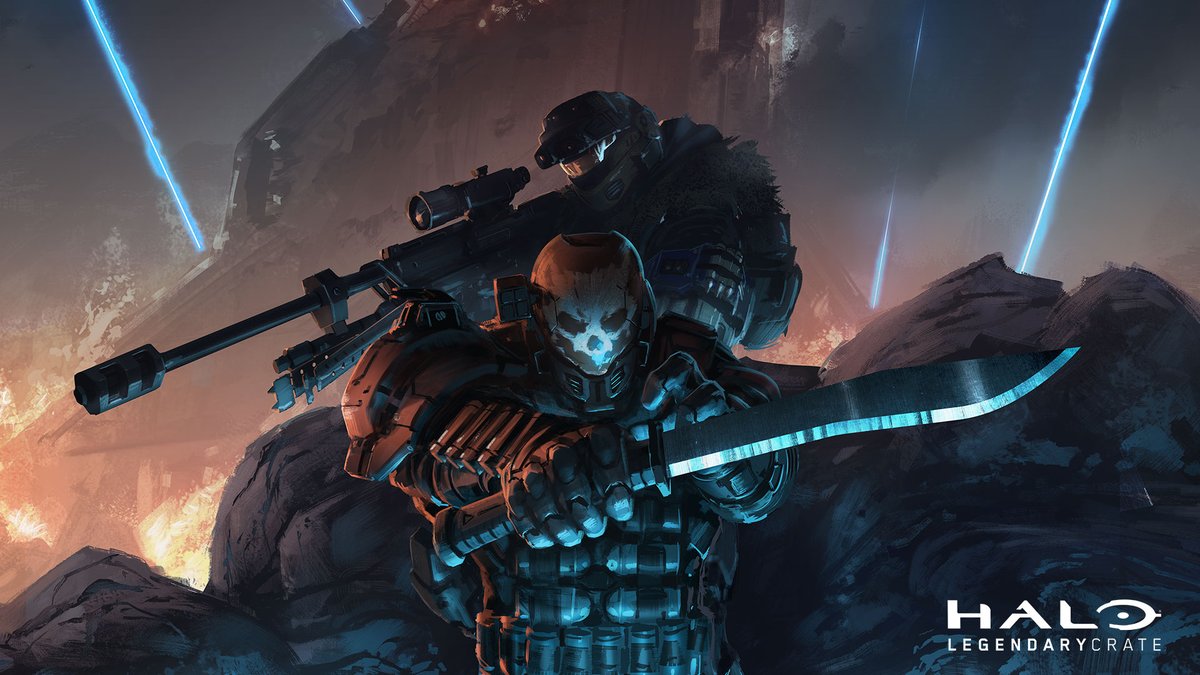 Recently, 343 and our friends at Loot Crate revealed the first details and key art for the next Halo Legendary Crate. To celebrate our latest remembrance of Reach, iconic Halo artist Isaac Hannaford has created another incredible piece of art, this time depicting Jun-A266 and Emile-A239 in full Covenant-shredding glory. Keep an eye out for more details on this latest crate's contents soon, and head over to lootcrate.com/halo by 6/15 to secure your own!
JOINT-EFFORT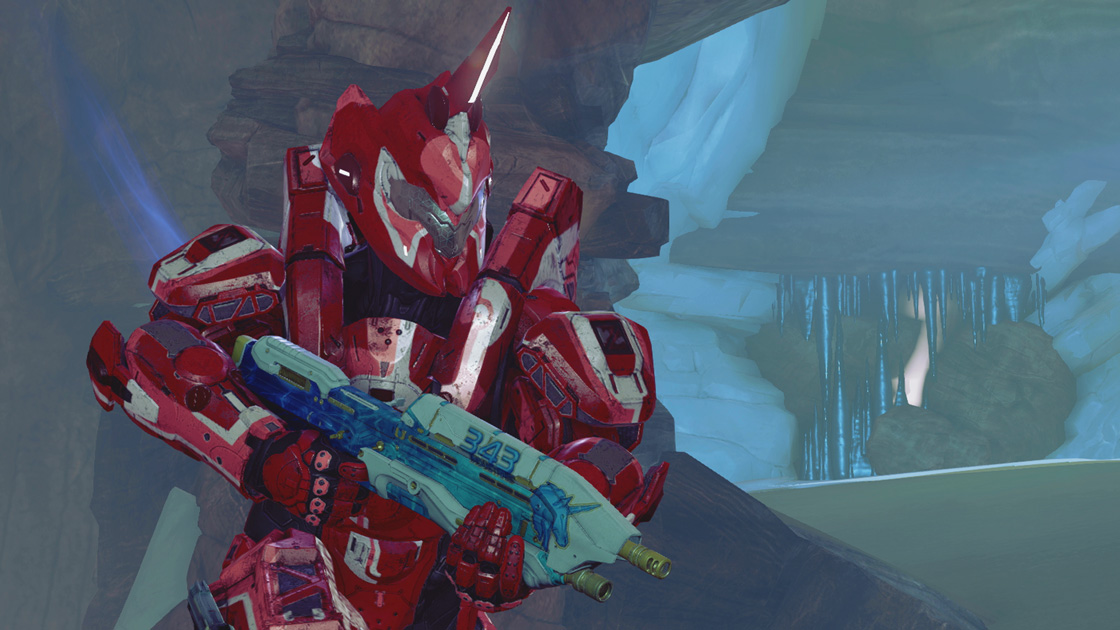 Earlier today, we launched our latest community-collaboration playlist into matchmaking – the frenetic and furious Extermination mode. In this round-based gametype, you and your squad will work together to eliminate the entire enemy team before any of their members can respawn. Extermination is an action-packed experience that adds a new sense of urgency to the already high-stakes energy of Slayer and Breakout. Wanna know more? Check out Unyshek's overview blog to find out details on not only the mode itself, but also the sweet community-created Forge maps you'll be playing it on.
Also, if you fancy giving yourself a chance to earn a sweet 343 Ice Unicorn AR skin, we'll be jumping in this brand-new playlist in an official capacity tomorrow, Friday, at 10:30AM PDT for a 343 Community Playdate. Hope to see you there! Oh, and Uny isn't playing tomorrow, which gives you an extra advantage! On the other hand, yours truly will also be missing the fun, which actually negates other advantages you would have otherwise enjoyed, so, it's probably a wash. Anyway, good luck!
HCS PREVIEW V2

Speaking of playlists, the team just applied some fresh tweaks and updates to the HCS Summer Preview playlist that plenty of folks should be eager to check out. If you want to check out the down-and-dirty details, we've got all the latest info right here – give it a look, then give it a whirl!
And now, let's turn it over to our beloved and much-missed ske7ch for some key news and notes…