Starting back in May, the fine people over at ForgeHub kicked off the ForgeTacular contest for the amazing map creators to compete in making maps for Halo 2 Anniversary in the Master Chief Collection. In collaboration with them, 343 helped put up the possible prize for the top three winners that if the maps are solid enough they will make it into matchmaking when we update MCC later this summer. The top overall will get a playday with 343 on their map and all three winners are going to get some sweet loot boxes and customization art for their online profiles for Halo Waypoint's forums.
The Maps
We have spent quite a bit of time reviewing the 10 finalists that were culled together by the team over at ForgeHub. It was so much fun going through the maps over a series of playtests with people from all over the studio. We had artists, level designers, and some hardcore Halo players go over these maps to help go over all the maps provided. For each map we reviewed the lighting, aesthetics, building blocks used, overall fun factor for each map and have selected the 3 following maps as the winners, overall.
MAP #1 – Select
Internally known as "Not so Narrows," this map was made by runNOKYARDrun and built out for Multi-Flag CTF, Slayer, and Ricochet.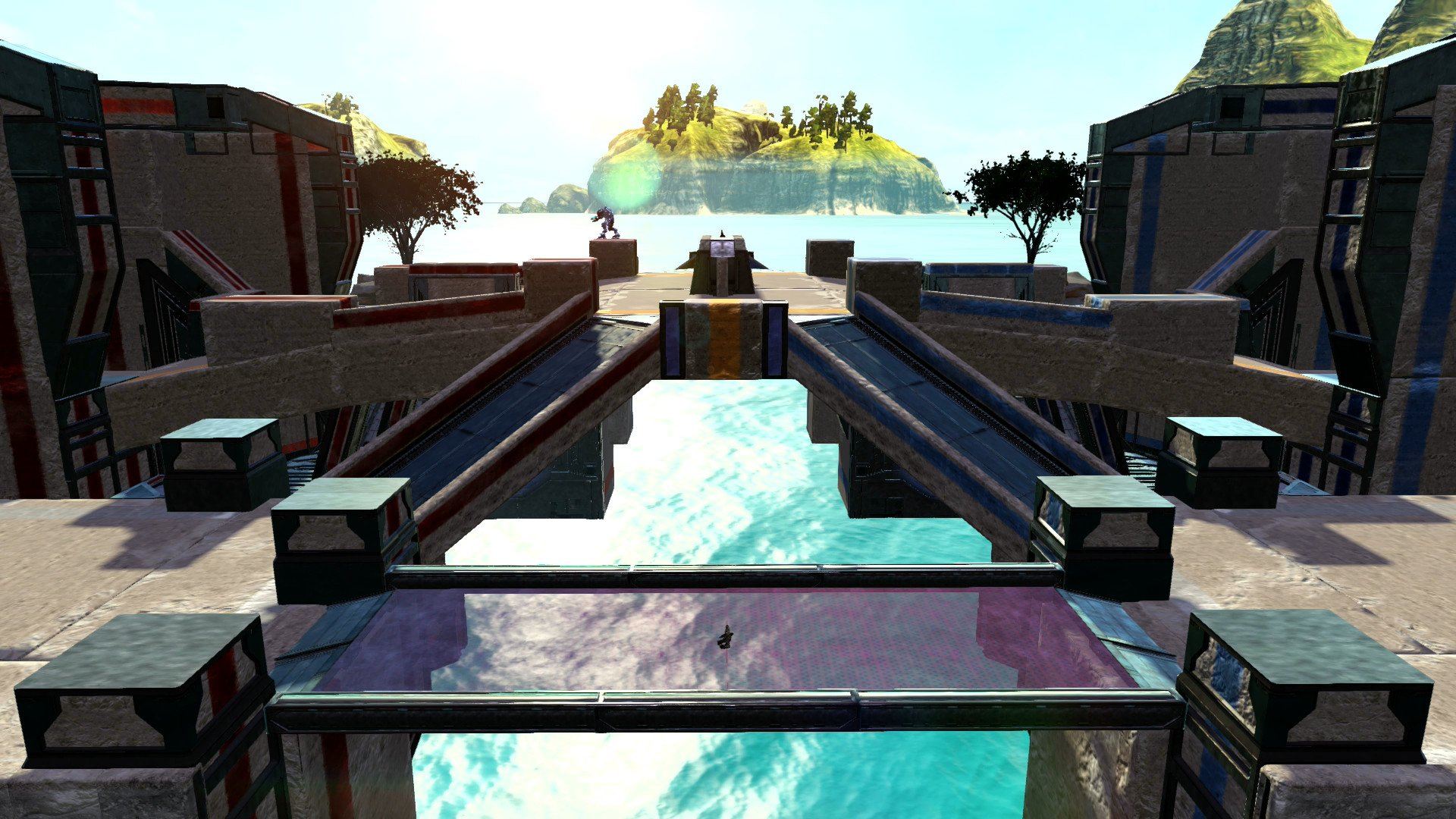 This map has an awesome throwback feel of Narrows with great lanes and visibility for some epic fights. From the new and fun quick jumps from bottom to top areas or the ability to escape foes using the hidden man cannons bottom mid – this map plays fast, fun, and we are all looking forward to what the community thinks. We played a number of games on this map and while some of the fights were like Narrows, but new areas on each side added plenty of fun new engagements.
Map #2 – Heatstroke
Internally known as "Baby Gulch," this map was made by Kell of Scots and built out for Slayer and Multi-Flag CTF.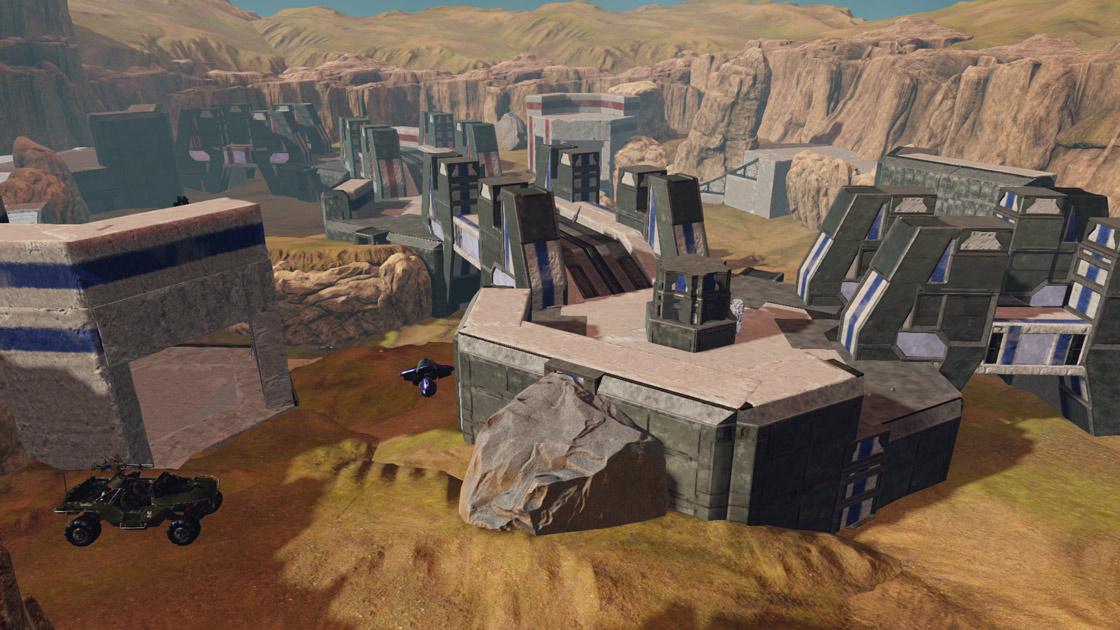 Though the workings of the map don't mimic Blood Gulch entirely, it has that feel as you are placed in a canyon surrounded by high rock walls and move between the two core bases either on walkways above or through the tunnels below. Built for 4v4 modes, the Warthogs and Ghosts on this map are going to play crucial rolls in who emerges victorious on this map.
#3 – Epic
Internally known as "Madness," this map was made by xXandrith and a Chunk and is built for Slayer, Multi-Flag CTF, Oddball, and also feels like it would be awesome for some FFA.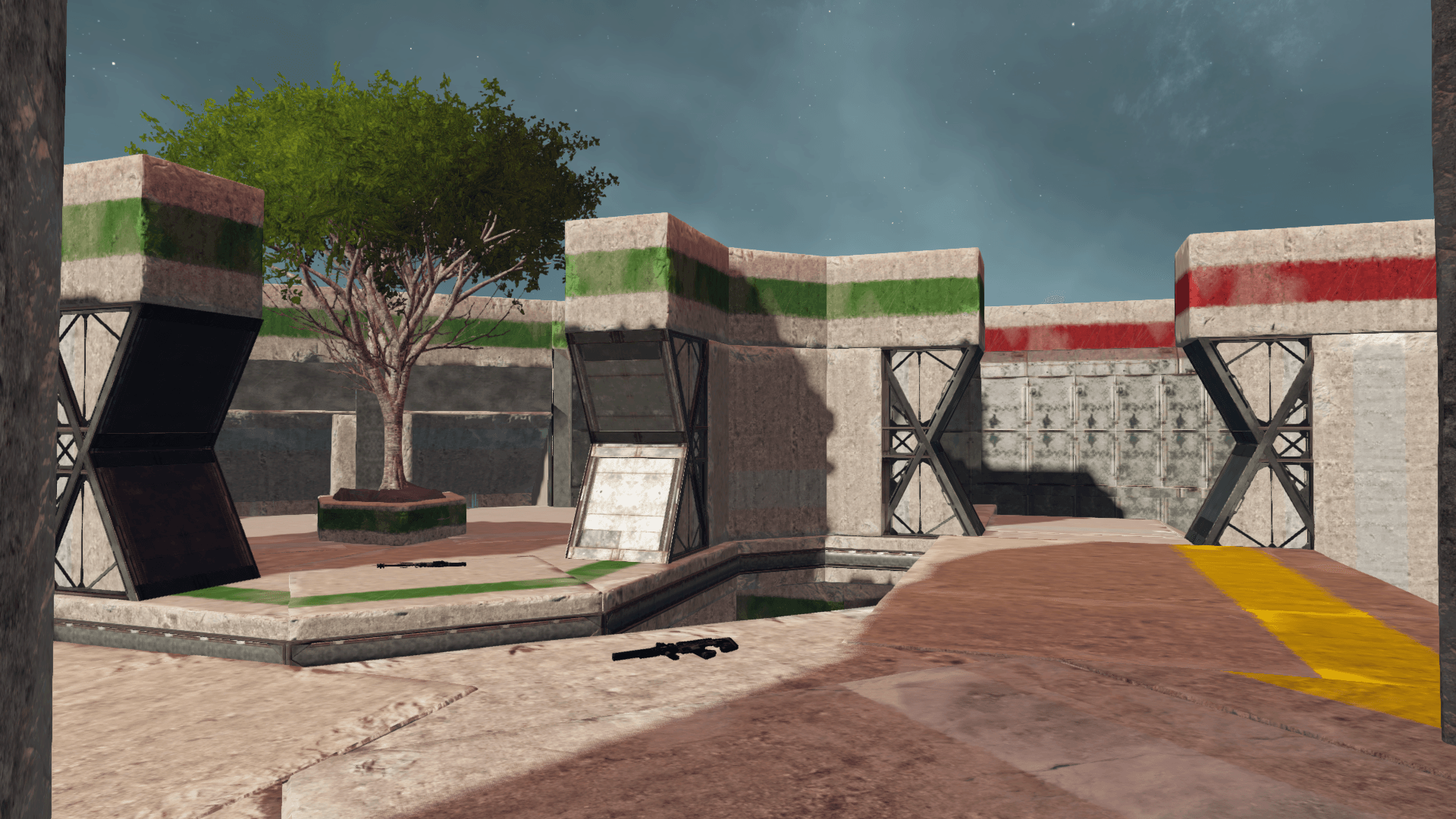 The matches we played on this map were some of the most hectic and we spent a lot of time throwing bodies at the various power weapons on the map trying to get control. We had a blast play testing this one because it was never a dull moment. The verticality, weapons, and speed of the map made us all want to come back and play more after each round on it.
Making it to Matchmaking
With so many people reviewing the maps, we each had a little bit of something we thought could be done to help improve each of these arenas. We have provided a list of areas of improvement we are wanting to see for each map to have made in hopes that we can get some of these maps into matchmaking. Possibly even into Flight 3.0 for the insiders to try out!
Q&A with ForgeHub

We took some time to talk with the ForgeHub judges who worked on this contest and get them to answer some questions about the whole judging process and how they have handled them in the past. Let's dive on in and see how Bill "Shooty Person" Reimbold's and Seth "The 0micron" Cagno's handle these competitions.
343: What do you all think is the hardest part when judging a contest?
Forgehub's Bill "Shooty Person" Reimbold : It's always important to constantly remind yourself that you aren't picking your favorite map, you're picking the "best" map. Personal taste and subjectivity must be entirely removed from your judging process, even if it means eliminating your personal favorite maps along the way.
Forgehub's Seth "The 0micron" Cagno: Its crucial to keep an open mind set on design and acknowledging that not all conventional design principles need to be followed to have the "best" map. Allowing for open opinions and collaborative communication is key to avoiding bias and close-minded thinking.
343: How long does a judging team usually spend on each map when you are determining if they are worthy to win a contest?
Bill: Every map submitted is different. There are some maps that immediately have noticeable faults that will prevent it from advancing in a competition after a single test. That's why the easiest part of judging is weeding out the first batch. As you narrow your search, you'll find it harder and harder to gauge what design should come out on top.
Omicron: This is an ever-changing variable as every submission needs to be looked at least once and as we narrow down the results, it becomes harder to choose. In many cases, we need to play test a map multiple times to get a better understanding of what it does/doesn't do well versus another map submission. Design can be a subjective matter at times and in some instances, choosing one map over another can be a toss-up.
343: What is your favorite feature in Forge?
Bill: Easily the detailed textures. I'm a (MAX) Grime guy to a fault, ha-ha.
Omicron: It's hard to choose just one but one of my favorites is the addition of sound effects to Forge can add that extra level of immersion to players on a map that couldn't be found in previous iterations of the tool.
343: What is the most unique map you have gotten to judge in a contest?
Bill: I had the privilege of co-hosting the ForgeHub Grand Prix contest a few months back, which was entirely themed around creating racetracks for Halo 5. I'd have to say that provided a unique criterion for judging given how unorthodox those maps are compared to your traditional core modes.
Omicron: Back in the early days of Halo 5, I was bestowed the honor of being a judge for the ForgeHub x BIOC "Hub of the Dead" Infection Contest. Infection maps are usually able to utilize more resources towards visual fidelity and aesthetics without interfering with gameplay which meant that judging weighed more heavily on visuals than a traditional core map judging rubric would. Having been an infection forger back in Halo 4 and Reach, it was a fun return to my forging roots.
343: If you could add a feature to Forge, what would it be?
Bill: For my first wish, I'll request a massive library of detailed textures. If it's a texture in the game, loop it and throw it on in. The more the merrier. And for my second wish I'll wish for infinite wishes; oldest trick in the book.
Omicron: The ability to scale objects and manipulate their shape would open endless possibilities for creativity, but if that's too burdensome, I suppose a "massive library of detailed textures" would do.
Thank you all for joining us for this inside look! It's been a fun process behind the scenes working back and forth with getting the maps ready for evaluation. Next week we have an additional playtest on these maps to do our final run down on the maps, with tweaks our designers had requested, in hopes of getting them up to par to be ingested into matchmaking!
We look forward to doing more fun contests like this in the future and supporting communities who help bring new experiences to life. If anyone has something fun they are doing in terms of content creation, tournaments, forging, game modes, or other forms of new to the world of Halo – please reach out to us here on Waypoint or on Twitter. Thanks for reading and we'll catch you all online!
Cheers,