This past weekend, thousands tuned in to watch the final regular season LAN tournament before the Halo Championship Series Season 1 Finals. The gaming community came together for a great cause at Gamers for Giving in Ann Arbor, Michigan. Attendees and viewers raised over $50,000, more than doubling the original donation goal. We'd like to start by saying thank you to all who participated in this event - whether through donation, supporting the stream, or competing at the event.
With HCS points, cash, and finals momentum on the line, the maximum capacity HCS tournament proved to be one of the most exciting of the season. In Round 4 of the Winner's bracket, we saw somewhat of a preview of what to expect at PAX East at the Season 1 Finals: All Top 8 seeds were pitted against each other in what would be the most hotly anticipated portion of the tournament up to that point.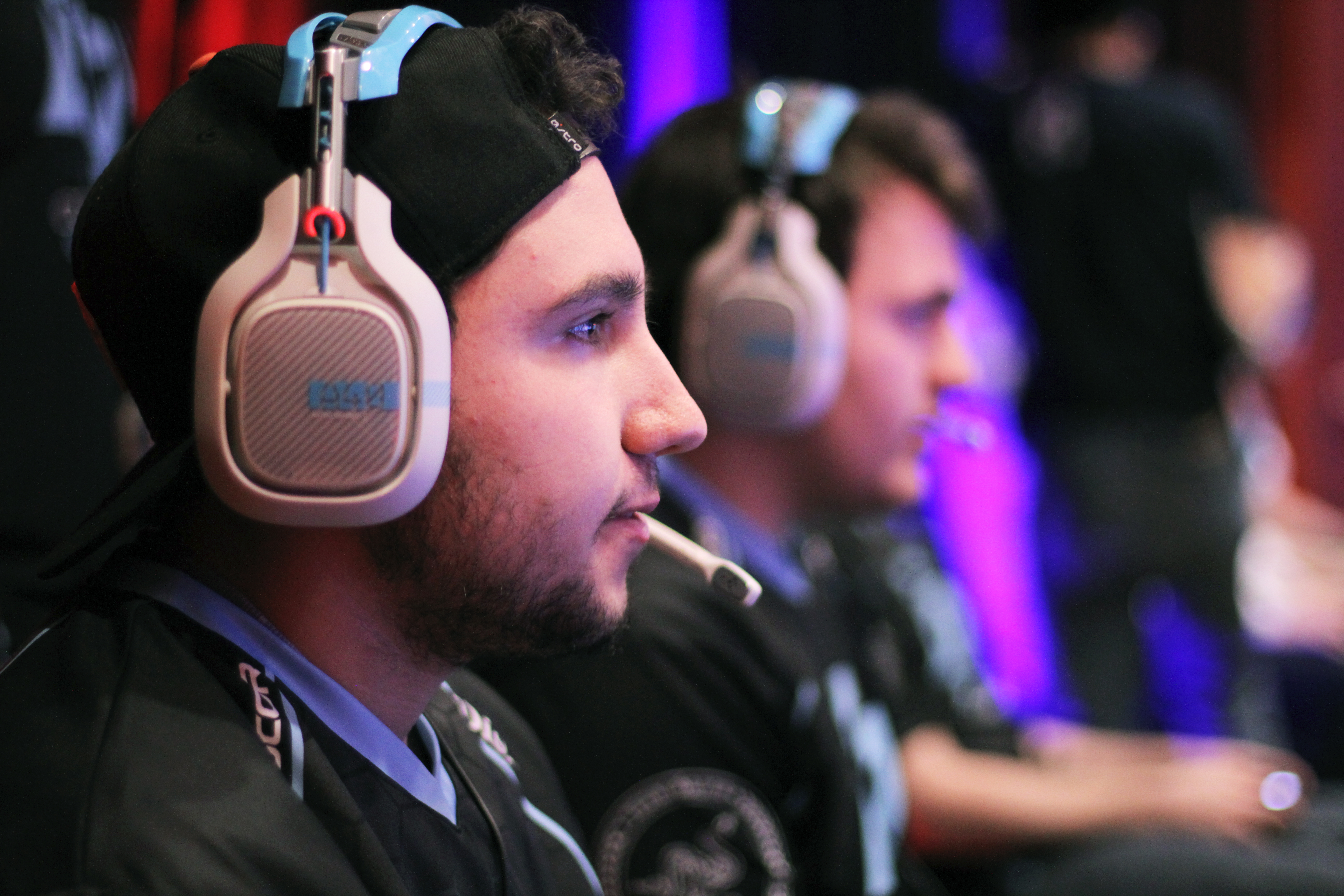 The first match would be between CLG and Noble Black. Having not won an online cup in some time, and an average online placing of 4th since January 11, CLG came into this tournament with a chip on their shoulder. Unfortunately for Noble Black, they were the first Top 8 team to feel their wrath. CLG would take the series in a quick 3-0 off of the incredible slaying prowess of Royal 2 and Snakebite. The next match in Winner's Round 4 would only be the third match of the entire tournament that didn't end in a clean sweep. This match was between the 4th seeded OpTic Gaming and the 5th seeded Cloud9. OpTic Gaming would take King of the Hill on Warlord, and in Game 2 Cloud9 took a comfortable lead on Lockdown Team Slayer and never let it go. Game 3, Oddball on Warlord, would go the way of Cloud9 once again. With their backs against the wall, OpTic Gaming would fight tooth-and-nail to stay in the series. Tied 1-1 in Capture the Flag on Shrine, it was a clutch flag run from Contra, OpTic's newest addition, in overtime that sealed the deal and sent the series to the deciding Game 5. In the end Cloud9 seemed to be out of gas as OpTic Gaming was able to take Team Slayer on Shrine to close the series out and advance to the Winner's Semifinals.
Next up it was the 2nd seeded Denial eSports against the 7th seeded eLevate. Denial, hot on the trails of CLG in the standings, came out swinging, and eLevate just couldn't keep up. It was a quick 3-0 series, and we then moved on to Evil Geniuses vs Str8 Rippin. Evil Geniuses, the 3rd seeded squad, went undefeated in online Cups #6 and #7 and were looking to continue their winning streak in Michigan. While Str8 Rippin was able to add the Halo veteran in Legit, their mix of talent simply was not enough for the red-hot EG. It was another quick 3-0 series, and Day 1 in Ann Arbor came to an end.
While those in Michigan rested, over in London our friends at EGL hosted the Battle of Europe. Four teams consisting of Europe's finest competed in a double-elimination bracket to determine the Wildcard winner for the Season 1 Finals. With storied teams such as Vibe, TCM, DZS and Epsilon eSports, audiences were in for a treat. As many expected, it was TCM and Vibe that found themselves in the finals. These two teams have some history with Vibe's Chalkie being the former star of TCM, and Ramirez, TCM's former captain. In Game 1 of the Grand Finals, Vibe was able to hold a 1-0 lead in CTF on Shrine for the entirety of regulation and time. It was Ramirez's incredible work with the Sniper Rifle that enabled Vibe to take the lead and stave off TCM. Next, these two teams took stalemates on Team Slayer Lockdown to a whole other level. No kills were recorded for either team for the first six minutes of Game 2. With so much on the line, neither team wanted to make a mistake, nor give up the lead on what can play similar to a game of grandmaster-level chess. After the fight finally broke out, we saw lead changes and ties for rest of the match. With seconds remaining the clock, it was Vibe that were able to steal the final kills, and also the match. In Game 3, with their tournament life on the line, TCM were able to scrap a win on King of the Hill Warlord to force a Game 4. Oddball on Lockdown was next. Down by a considerable amount for the majority of the match, TCM was finally in position to take over Vibe's point total of 178. It was TuFoxy of TCM that held the ball in Library almost completely untouched. Feeling pressure, TuFoxy dropped off of the map with the ball with a 10 second lead in hopes of keeping the ball out of Vibe's hands. The plan backfired however, as Vibe was ready for the play. Blackjack grabbed the reset ball immediately and rushed to the top of Battle Rifle tower where he was able to finish out the game, the series, and the tournament for Vibe. The wildcard winner was now determined and focus shifted back to Michigan for Gamers for Giving 2015.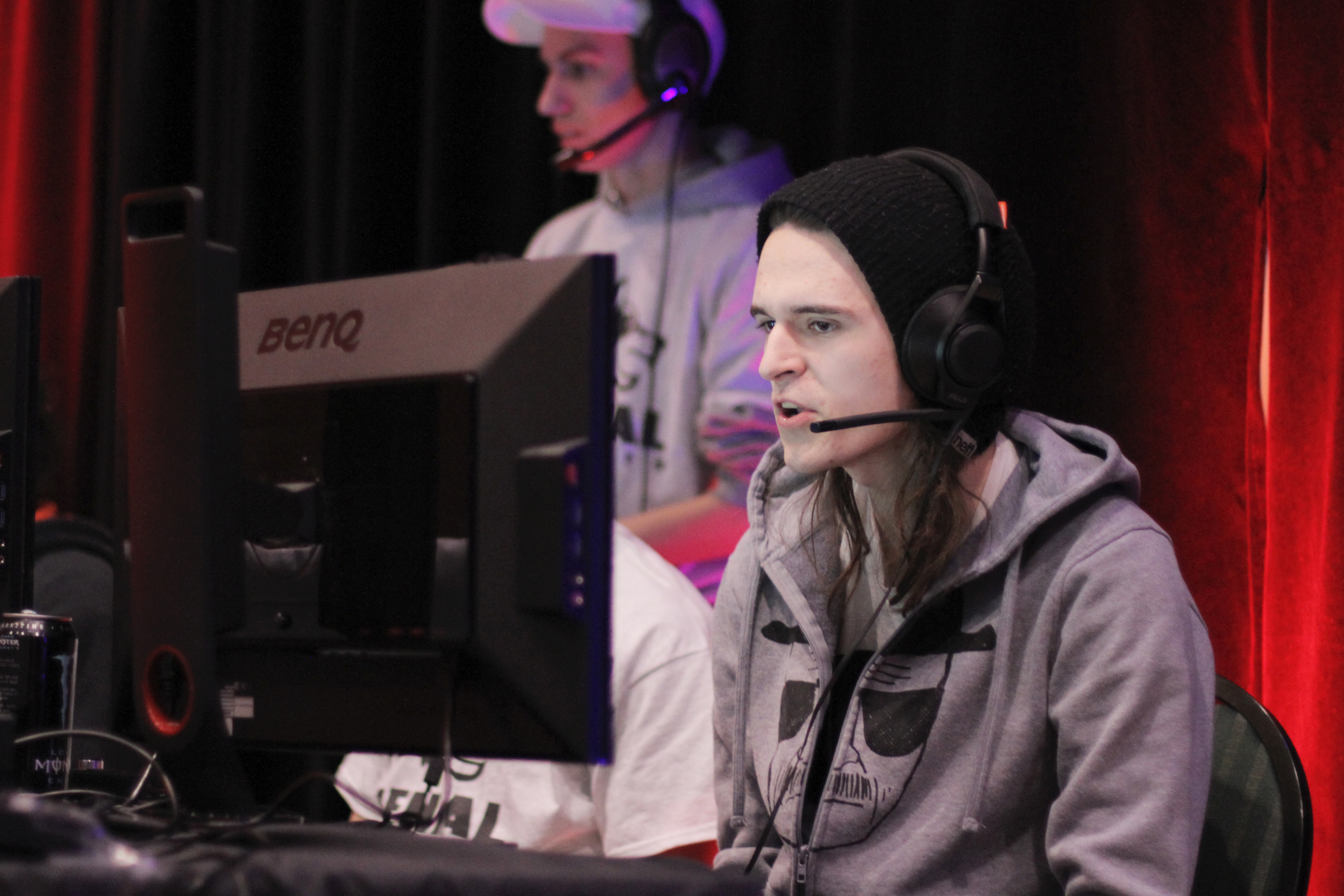 Winner's Semifinals would be the round of upsets as Evil Geniuses took out the higher seed Denial 3-1, and the number-one seed CLG was swept 3-0 by OpTic Gaming after a dramatic comeback in King of the Hill on Lockdown. In the Loser's Bracket, Cloud9 looked to keep their tournament hopes alive and would come up against Denial eSports. Cloud9 was clicking and were able to take the series 3-1 against the number-two seed. Fired up, they would take on Counter Logic Gaming in the next round. Cloud9 went up 2-0 in the best-of-5 series quickly and were poised to upset yet another top team. King of the Hill on Warlord was Game 3 and Cloud9 were looking to close out the series and secure a top-3 finish. Warlord is CLG's strongest map, and they were able to win in dominating fashion. We went back to Warlord for Game 4, but this time the gametype was Capture the Flag. Cloud9 had no answers for CLG and were crushed 5-0. The series would finish with Team Slayer on Shrine. Early in the game, CLG was able to take control going up by eight kills at one point. Cloud9 would strike back by gaining map and power weapon control, and went up 39-34 late in the game. After several minutes of a complete standoff CLG inched their way back into the game and took the lead. With time running out, Cloud9 was desperate to push across Shrine in hopes of tying the game. CLG was ready for the coordinated rush, and easily thwarted Cloud9's final attempt. CLG would now watch the Winner's Bracket finals to see who their next opponent would be: OpTic Gaming or Evil Geniuses.
From the outset of the series it was clear that Evil Geniuses were not going to let OpTic Gaming get in their way. Evil Geniuses came out hot in Game 1, Neutral Bomb Assault on Shrine, and despite the 30 kills from Contra, OpTic Gaming were not able to come back in time. Team Slayer on Lockdown was next and Evil Geniuses completely dismantled OpTic Gaming. They would win 50-30 securing the win, and a steak dinner of course. Oddball on Warlord was the gametype for game 3 and Evil Geniuses did not relent as they won 200-92, and went on to the Grand Finals.
In the Loser's Bracket Finals, OpTic Gaming and CLG faced off in a rematch. Out for revenge, CLG would start the series off on Warlord. Perhaps reeling from their loss against Evil Geniuses, OpTic Gaming was steamrolled 5-1 playing Neutral Bomb Assault. In a nail biter, CLG would squeak out on Team Slayer Shrine. Down but not out, OpTic Gaming answered back in King of the Hill on Lockdown. It was ACE that carried the team with a +11 kill/death spread. The series would end on Shrine as CLG earned two flag captures to OpTic Gaming one capture as time ran out. Finally, the Grand Finals were set; Evil Geniuses from the Winner's Bracket and CLG from the Loser's Bracket.

With Evil Geniuses recent wins in Online Cups #6 and #7, they now held their fate in their hands. A loss here would bump them up to the second seed in the Season 1 Finals, but a win would give them the first seed. Game 1 would be Capture the Flag on Warlord. Throughout the tournament we saw CLG dominate on this map, and Evil Geniuses knew they had to play their best to win it. EG went up 2-0 in the game quickly and put CLG up against the rope. Slowly but surely, CLG clawed their way back into the game and were able to tie it up 2-2. With less than a minute remaining in regulation, Evil Geniuses secured their third flag capture off of a huge triple kill from the veteran Roy. With time quickly running out CLG would have to score 1 more flag to send the game into overtime. Now with 20 seconds left, it was Heinz of CLG who pulled Evil Geniuses flag and proceeded to methodically march it around the outside of the map where more cover was available. Rather than juggling the flag to alert his opponents to his location, Heinz wisely held on to the flag the entire time. Evil Geniuses realized where Heinz was too late and with one second remaining in regulation, Heinz captured the flag and we went into sudden death overtime. After jockeying for position for a few minutes, Evil Geniuses grabbed the flag and rallied it across the map. With cover from Snip3down and Lethul, EG secured the sudden death capture and Game 1. CLG was able to out-slay EG, but failed to top the scoreboard in the objective category.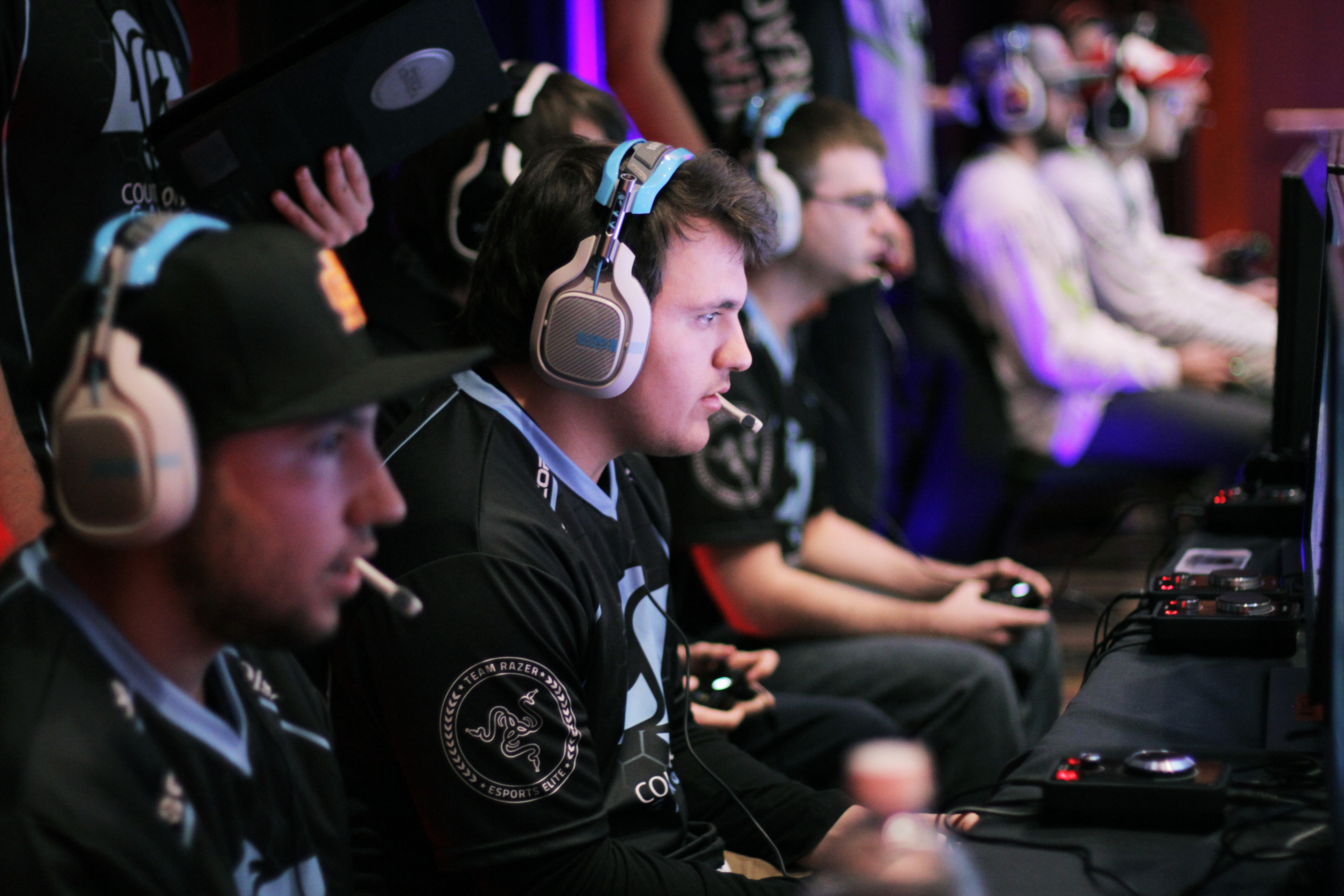 Team Slayer on Shrine would be the battleground for Game 2. With the stakes so high, both teams started the game with caution and patience. Lethul of Evil Geniuses was able to secure rockets and ring control, which forced CLG to rely heavily on their sniper, Snakebite. The teams went back and forth trading kills-for-kills and were tied for much of the game. Evil Geniuses began to pull away and opened a sizeable lead, but CLG fought to stay with them. With a 3-kill lead at 38-35, it was Snip3down from Evil Geniuses that picked up a fresh sniper and widened the gap. Evil Geniuses would go on to finish the game strongly, winning 50-43.
King of the Hill on Lockdown was next and it was the desperate CLG that came out swinging. On top 35-1, they took a commanding lead early, but Evil Geniuses were able to keep the title within reach. Both teams went back and forth trying to scrap as much hill time as possible, but ultimately they found themselves trading kills more often than time in the hill. With just two minutes left on the game clock, Evil Geniuses were up 101-85, and were looking to close out the tournament with another sweep. Evil Geniuses opted to get kills and protect their lead rather than put themselves in a vulnerable position by staying in the hill. Evil Geniuses were up by almost 30 seconds with just 40 remaining on the clock when CLG knew they had to make their push.
It was all or nothing for CLG.

Heinz and Ogre 2 lifted up top blue and proceed top mid in a last ditch effort to win the game. What they were unaware of however was Snip3down waiting for them in Library. In a play that immediately shut down CLG's hopes, Snip3down killed two birds with one stone and gave Evil Geniuses their first LAN tournament win of the season, and also the first-place seed going into the Season 1 Finals.
VoD from Gamers for Giving 2015 is now avaiable in the eSports twist in Halo Channel.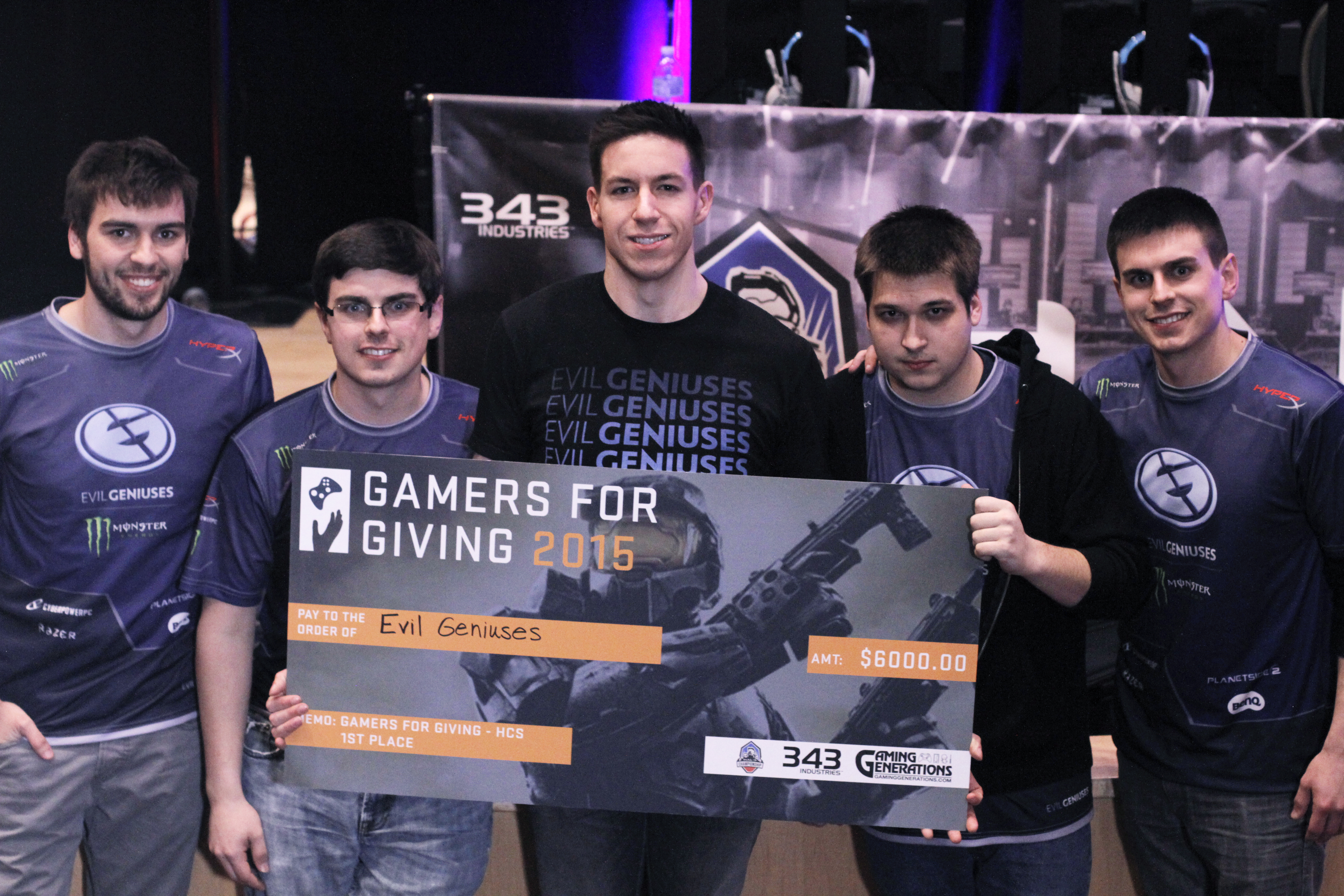 With regular season play now officially finished, we're excited to invite the eight teams that gathered the most HCS points during the season, as well as the Battle of Europe winner. The full invitation list can be found here.

We want to thank everyone who tuned into the stream from Halo Channel and Twitch, and also those who donated during this special event. Additionally, we'd like to thank Gamers Outreach Foundation for hosting this exciting Halo Championship Series tournament, as well as EGL for hosting the Battle of Europe. Finally, we'd like to offer a special thanks to everyone that competed in Season 1 of the Halo Championship Series. Whether you competed on Xbox Live or at the various LAN tournaments around the country, your participation and love for competitive Halo is greatly appreciated and respected.
Be sure to tune in to the Season 1 Finals live from PAX East in Boston, Massachusetts from March 6-8. If you're attending PAX East, you can watch the action in person at the ESL Arena. And as always, if you'd like to tune it at home, the tournament will be live on Halo Channel and Twitch.tv/Halo.
Media Gallery: