By 343 Industries -

Thank you to everyone who participated in the Ghost in the Shell Halo 5 Forge Contest! When the submission window closed on March 13, nearly 100 eligible entries were tallied up. Judges from the Forge community's finest went through each submission and narrowed the field down to just a handful. After multiple playtests and careful consideration from both 343 Industries and Paramount, we're excited to reveal the winners and give a few honorable mentions to our favorite maps!
Honorable mention – Noburu 7 – Ryilz noble 7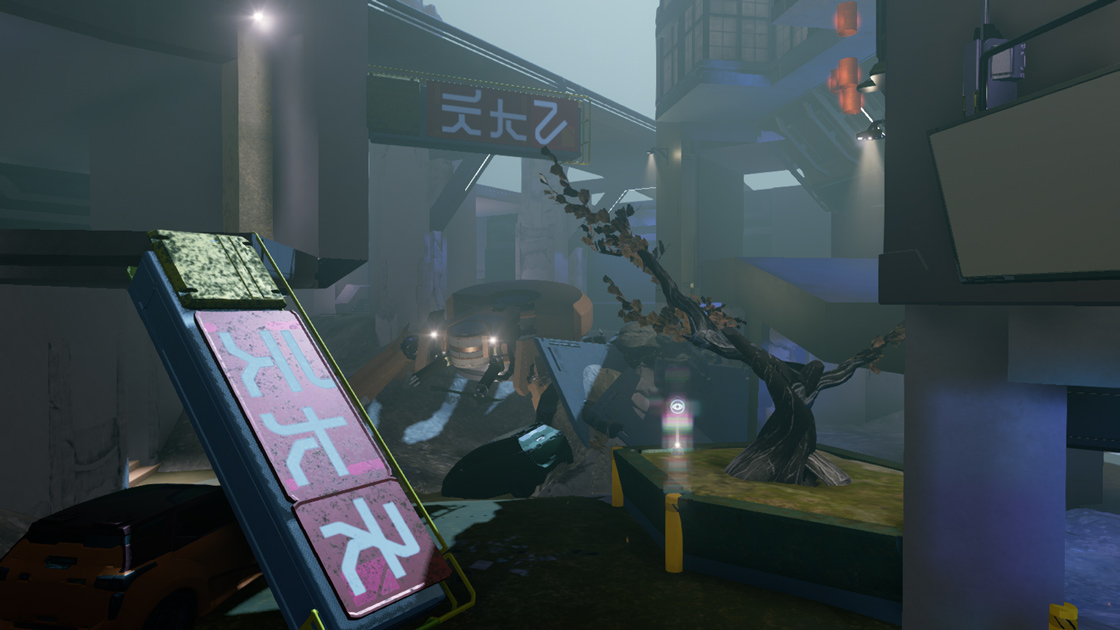 Noburu 7 by Ryilz noble 7 has many of the Ghost in the Shell elements, but what really makes this map stand out is the gameplay. Even though it has a fairly open center playspace, the way each room flow into the other, using mutliple pathways, was a breath of fresh air in the competition. We highly recommend hopping into this map and giving it some play time the next time you're on Halo 5!
honOrable mention – Haikyo – Black Picture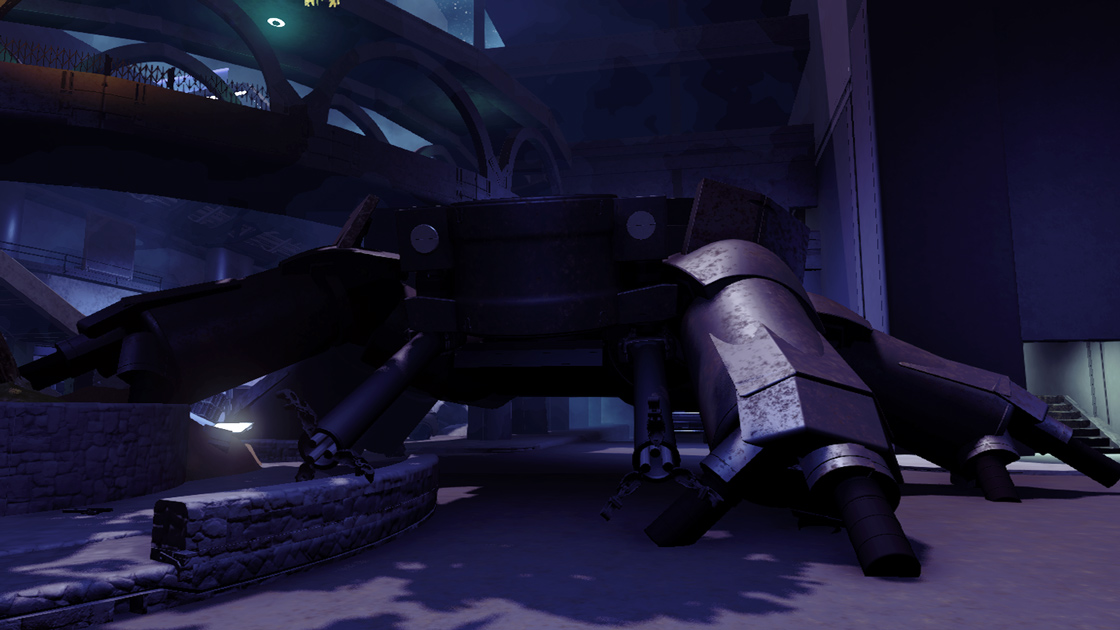 Black Picture created a fantastic Forge creation with Haikyo, and it deserves to be commended. Its use of the Spider Tank as a means to get from the bottom of the map to the top of the bridge - an iconic element from the Ghost in the Shell trailers - was something we enjoyed during our playtime on it. Much like Noburu 7, we strongly suggest that you hop in this map, give it a look, and play a few solid matches of Slayer.
THIRD PLACE – Thermoptic – MythicFritz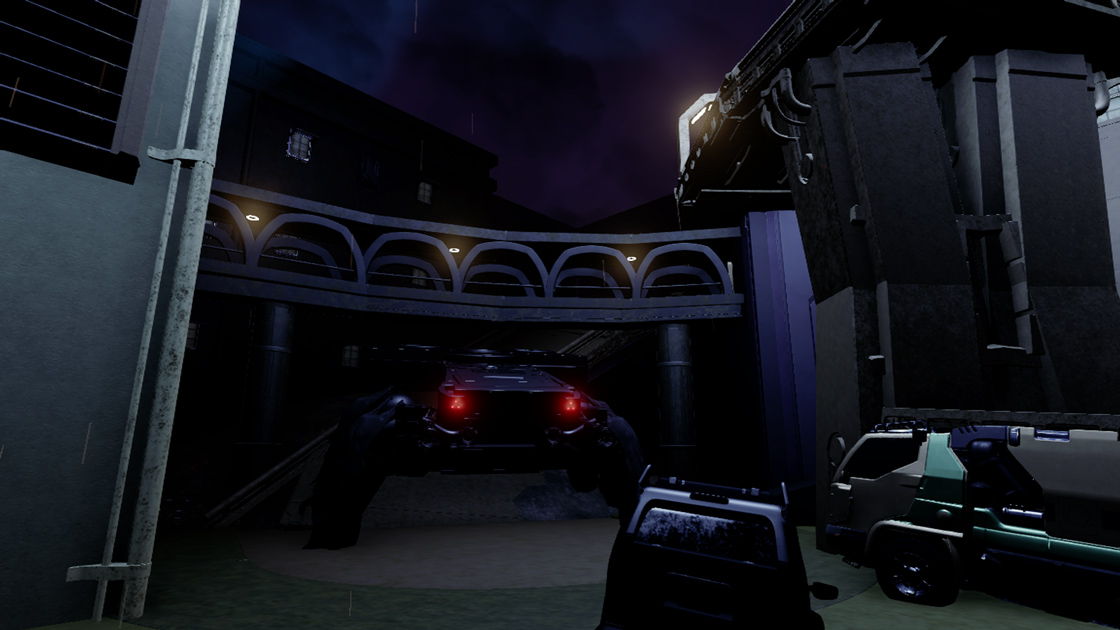 Thermoptic plays off of the dark description by having the Spider Tank leave the described area and break into an untouched city block. This map has some of the best cityscaping in the competition, which even includes having a partially destroyed freeway overpass collapsing onto the buildings above. The map's layout connects various parts of the city block together into one center area while also connecting them with an outer path, and allows for a variety of gameplay engagements.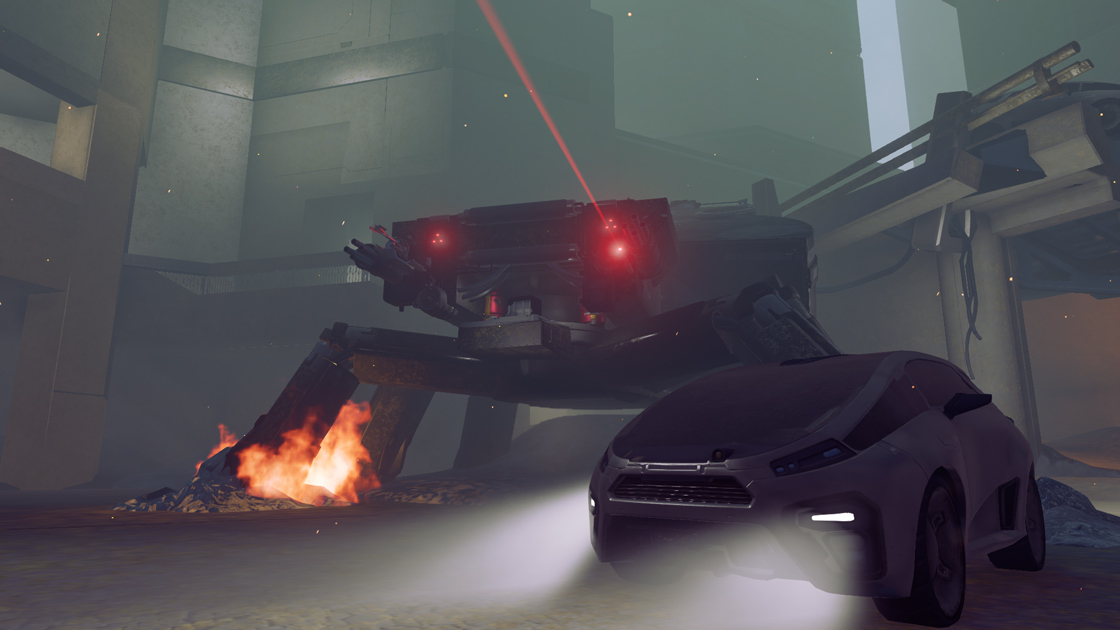 Major Disturbance by Sikamikanico hits all of our criteria with stunning precision. Not only does it look incredible and include the Forge work we expect at this level of the competition, but the gameplay was fun and never got stale. While the gameplay is one of this entry's strong suits, the way that the map's art flowed from room to room was nearly unmatched. Additionally, the Spider Tank itself is built extremely well, and even has two exploding barrels inside so that players can mock-destroy it in the middle of a match. All of that combined, along with its attention to detail when following our Ghost in the Shell description, and you have a map that is worthy of the runnerup title.
FIRST PLACE – Geist – randy 355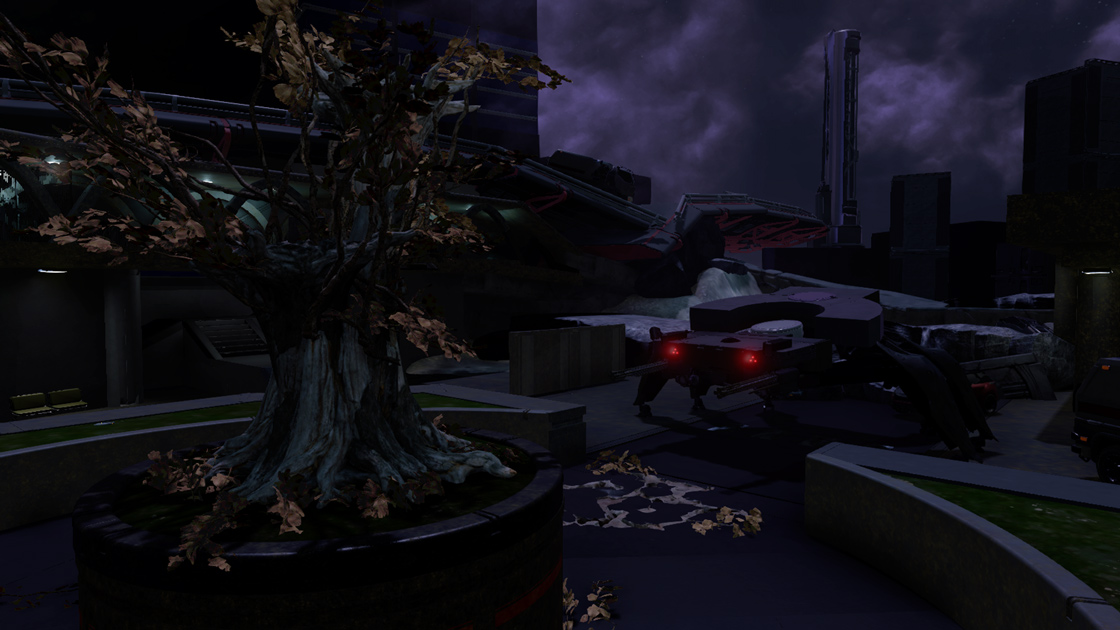 Your winner, Randy 355, created a map that most accurately depicts the Ghost in the Shell environment, and reference material that was given to the community while also providing a unique battleground. Our judges here at 343 and Paramount Pictures believe this was the best of the best. One of the small features that we enjoyed was that the Spider Tank on this map had a Chaingun turret mounted underneath it which can be ripped off and used in-game. Another part of this map that we thoroughly enjoyed was a hidden path that even we didn't discover until playing on it and examining it a few times. When exploring the map, you'll find a secret, destructible pathway that allows players to create holes in the wall and floor to sneak underneath the map. For its creativity, originality, Ghost in the Shell likeness, and playability, Geist by Randy 355 is our Grand Prize winner!
Congratulations to all of our contestants, and we'll see Randy 355 this weekend at the Halo World Championship 2017 Finals. A big thank you goes out to our community judges; ArturBloodshot, Mr Pokephile, Warholic, WyvernZu, and Zandril, whose help cannot be understated. And once again, thank you to everyone who submitted a map for the contest, and keep an eye on your Xbox Live messages for a special thank you from 343 Industries!