By 343 Industries -
Earlier this week, we announced the upcoming arrival of Halo 5: Forge for Windows 10 PC and the Anvil's Legacy content release for Halo 5: Guardians – both on their way to fans on September 8. Halo 5: Forge is primed to bring Halo 5's entire Forge level-creation experience to Windows 10 PCs, along with a suite of great new features, including full mouse and keyboard support, 4k resolution display capability, a brand new content browser to makes showcasing and sharing your creations easier than ever before, and the ability play your creations with friends online through custom games.
One of the foremost questions we've seen has been on the topic of performance specs for this new Halo experience. Today, we're excited to share the Halo 5: Forge System Requirements in order to help you prepare for the game's upcoming launch. Let's see what kind of horsepower we're looking at!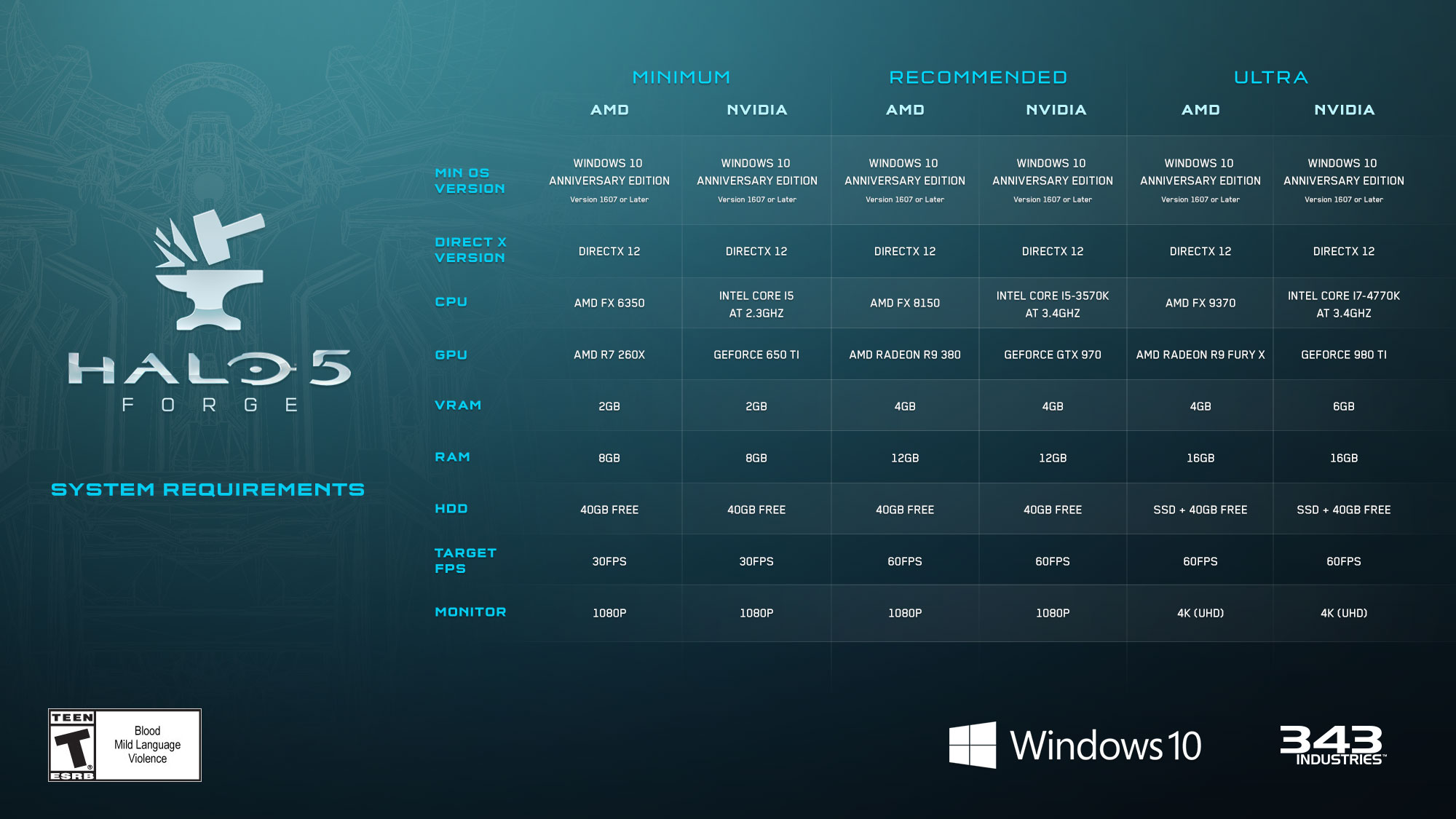 We're excited for Windows 10 PC players all across the world to join the Halo community on September 8 to show off their skills and creativity. For more information, make sure you keep your browsers locked to HaloWaypoint.com and follow @Halo on Twitter and Facebook. See you in Forge!