Today we're excited to announce that Halo: Combat Evolved Anniversary is now available for PC via Xbox Games Pass for PC (Beta), the Microsoft Store, and Steam! Get H:CEA for the platform of your choice HERE and read on for more details on the latest title to join The Master Chief Collection on PC.
The Return of a Classic, Remastered for PC
Halo: Combat Evolved Anniversary is a spectacularly remastered version of the original Halo campaign, originally released for Xbox 360 in 2014, created in celebration of one of the most beloved franchises in gaming history. Just like the Xbox 360 original, H:CEA on PC lets you switch between classic graphics and fully enhanced updated visuals on the fly – now with additional features and settings custom-tailored for the PC platform.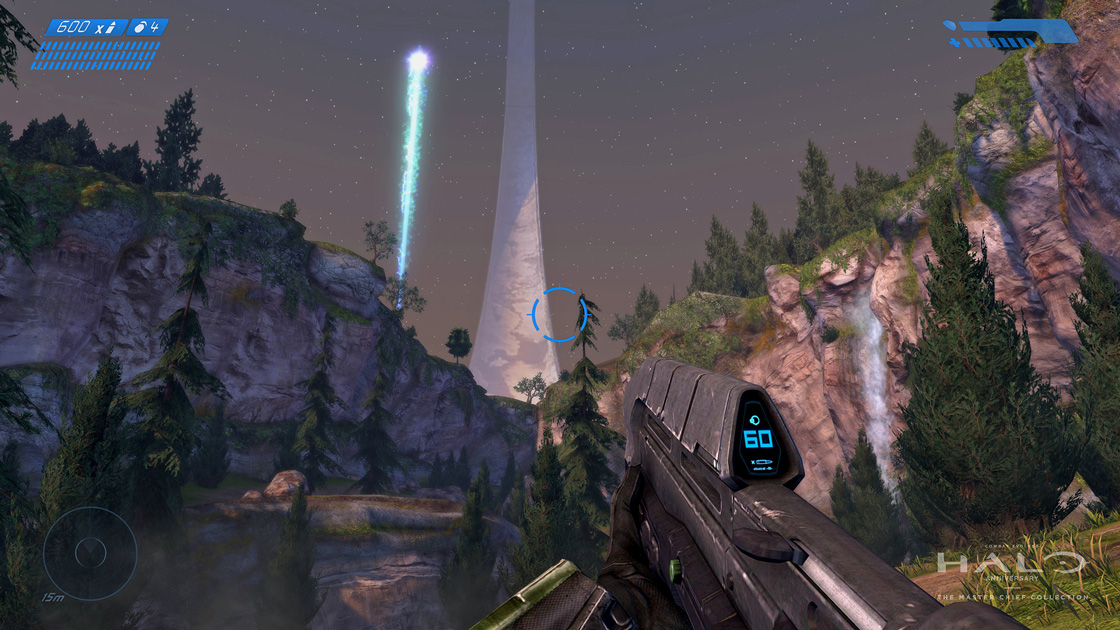 Whether you're experiencing the beginning of Chief's saga for the first time or replaying it for the 117th time, H:CEA looks and plays better than ever with native-PC features, 60FPS (or greater) gameplay, and support for 4K UHD.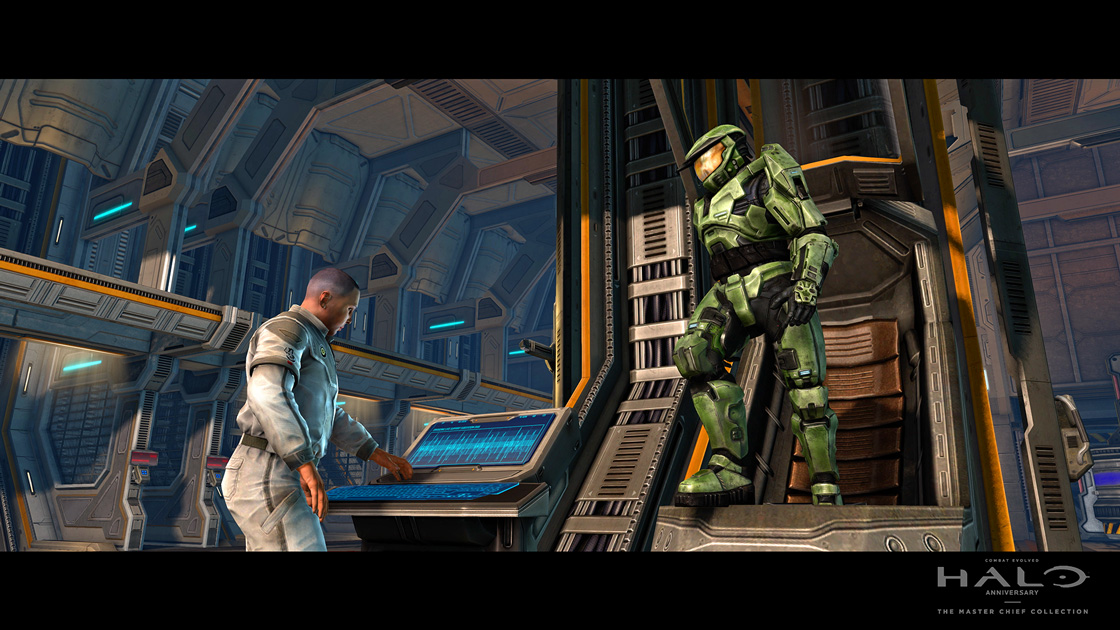 In bringing The Master Chief's original adventure to the PC, we've partnered with Saber Interactive, building upon their history with the Halo franchise and their expertise developing for PC. We've also continued to foster input from you, our Halo community, through the Halo Insider flighting program. Today's release of H:CEA for PC includes numerous updates and changes over the original Xbox 360 version such as:
New Spartan customization 3D model viewer
Ability to toggle between H:CEA and H:CE Classic audio for multiplayer
Mouse + Keyboard input support
Customizable key bindings
Variable Frame Rate (VFR) support (experimental feature)
Adjustable FOV (experimental feature)
Ultrawide and alternate resolution support
Text chat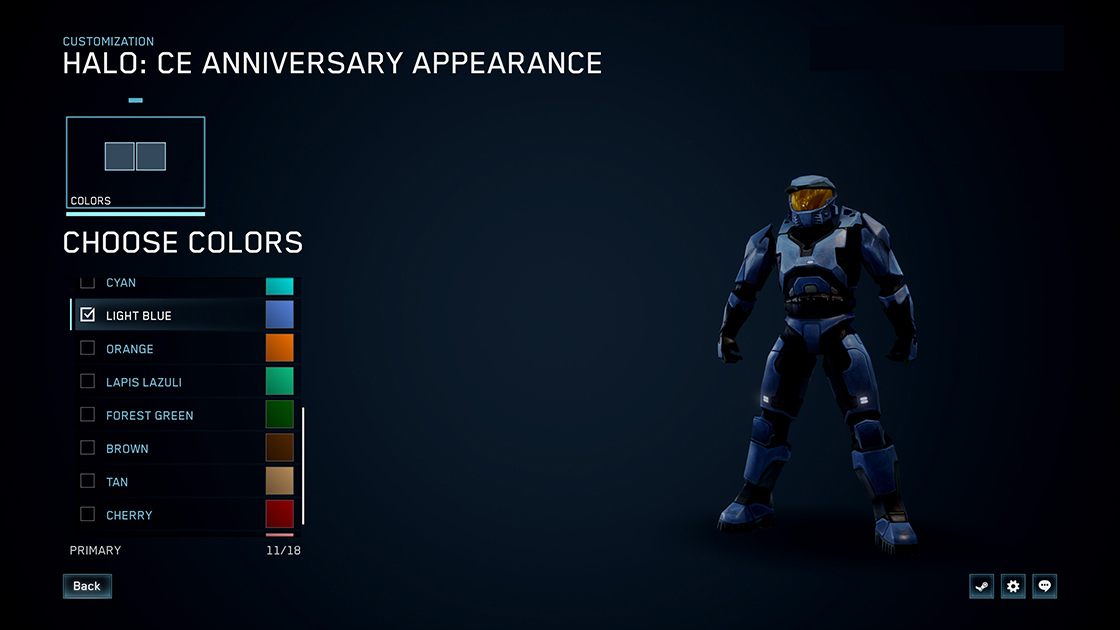 The updated Appearance screen now includes a 3D model of your personalized Spartan
But Wait, There's More!
Today's update to Halo: The Master Chief Collection on PC also includes a variety of improvements and bug fixes to other aspects of the collection, including a few new community-requested features for Halo: Reach. Since the launch of Halo: Reach in December, the team has been gathering player feedback and working through outstanding issues and requests to further improve your experience. Today's update specifically includes the following changes to MCC & Halo: Reach for PC:
Updated crouch/movement mechanic for mouse + keyboard user
Push-to-talk voice chat
Push-to-talk key binding
Separated key-bindings on a per-title basis
Datacenter ping values are now visible
Message of the Day added
Updated zoom controls (explanation HERE)
Please visit the Halo Support site to review the complete March 3rd MCC Patch Notes.
matchmaking Update
Along with today's release, PC players will find a few new Halo:CE Anniversary Matchmaking options available within MCC. The initial Ranked and Social Matchmaking options and modes are listed below:
Competitive Games
HCE Hardcore Doubles (2v2 w/ Hardcore Slayer rules)
Social Games (Match Composer)
1v1 - Precision Slayer
2v2 - Precision Slayer & Asset Denial
4v4 - Precision Slayer, Auto Slayer, Flag & Bomb, Zone Control, Asset Denial, Action Sack, and Snipers
8P FFA - Slayer, Zone Control, Asset Denial, Action Sack, and Snipers
8v8 - Precision Slayer, Flag & Bomb, Zone Control, Action Sack, and Snipers
In addition to the new Halo: CE Anniversary offerings, players will also find an update to Halo: Reach Matchmaking:
Halo: Reach Social Games
4v4 - Rotated in featured "Halo: CE Anniversary" category for Halo: Reach which contains maps and game settings which emulate Halo: CE.
Remember that Matchmaking updates are ongoing so please share your feedback and help shape future multiplayer experiences!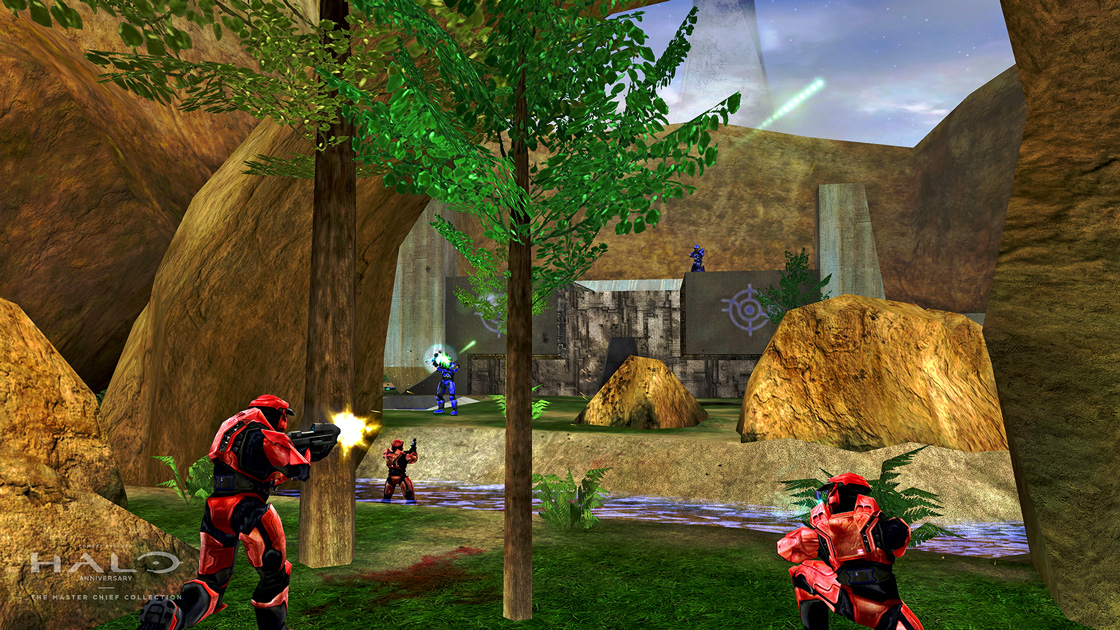 MCC XBOX ONE UPDATE - COMING SOON
Please note that the team is still putting the finishing touches on the update for MCC on Xbox One. This will include many of the new features noted above, along with various bugs and improvements. Please stay tuned – we'll share additional details when available.
Target Acquired
PC players will have a few different avenues to obtain Halo: Combat Evolved Anniversary depending on their platform of choice:
Xbox Game Pass for PC (Beta) – Join Xbox Game Pass for PC (Beta) and get Halo: Combat Evolved Anniversary and Halo: Reach today as part of Halo: The Master Chief Collection. Halo 2: Anniversary, Halo 3, Halo 3: ODST (Campaign), and Halo 4 are also included in your membership and will be available on each game's respective release date, completing the collection in 2020.
Microsoft Store and Steam – The Halo: The Master Chief Collection bundle is available today for $39.99 USD, which will include today's launch of Halo: Combat Evolved Anniversary and Halo: Reach, and will automatically update with the remaining titles as they launch over the course of this year. Halo: Combat Evolved Anniversary, Halo: Reach and the remaining titles within Halo: The Master Chief Collection for PC can also be purchased individually for $9.99 USD, except for Halo 3: ODST Campaign which can be purchased for $4.99 USD.

Halo: Reach and Halo: CE Anniversary are now available for MCC on PC. Next Up: Halo 2 Anniversary!
Double XP Celebration
To celebrate this latest update, enjoy double XP for medals and double the XP cap for medal categories in MCC Multiplayer Matchmaking through Monday, 3/9, on both Xbox One and PC! Take advantage of this bonus week to make progress against those outstanding Halo: Reach unlocks you've had your eye on. And remember, even with the release of future titles in the collection, players are always able to go back and unlock content from any prior title/season.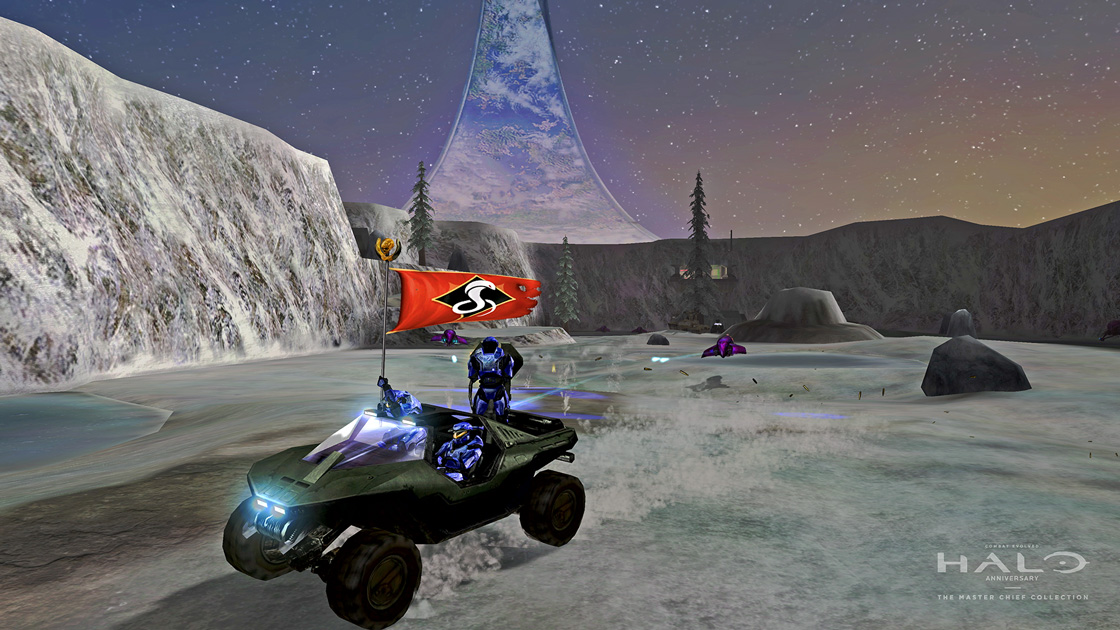 Feedback and Support
Your input has been, and will continue to be, a critical component in helping us deliver the best Halo experiences we can. Today's update includes several features that wouldn't have happened if not for feedback and partnership with the community (classic MP audio, for example).
Remember that you can share feedback with us here in the Halo Waypoint Forums (Xbox & PC) which we review and track regularly to help inform future work priorities and opportunities.
If you encounter a bug or similar issue while playing MCC, please visit the Halo Support Site. Be sure to first check the KNOWN ISSUES lists (MCC / Halo:CEA / Halo: Reach) which includes various issues the team is already aware of and, in many cases, working on via more current internal builds. And please help our agents help you by only filing bug tickets for issues that aren't on the Known Issues list and by only filing a single bug/issue per ticket. If you need help using the Support Site, please check out THIS ARTICLE.
Additionally, keep an eye on @HaloSupport for late-breaking news and support-related information.
Looking Ahead
Following the release of H:CEA on PC, the next order of business for the team is shipping the MCC update for Xbox One. In parallel, work continues on the next title heading to MCC on PC – Halo 2: Anniversary. Additionally, the team is making great progress towards releasing Forge and Theater for Halo: Reach on PC – two features that needed a bit more time following launch last December.
In addition to larger patches, the team is also continuing to work on regular updates to MCC Matchmaking with a steady stream of improvements and evolutions to address top areas of community feedback. Weekly playlist update details can be found in the Halo Waypoint forums and via the in-game Message of the Day.
H2A, updates to Halo: Reach, and ongoing improvements to MCC all-up will continue to take place in close partnership with our community. For a chance to participate in a future hands-on flight, please opt-in to the Halo Insider Program and ensure your profile is up to date (especially a valid and verified email address).
Thank You!
The journey to bring MCC to PC has been a long, winding one and we truly couldn't have done it without the support of the Halo community. Through dozens of updates, countless pages of feedback, bug tickets, flighting, and more – we're honored and thankful to have your partnership on this great journey.
We can't wait to see the response to today's launch of Halo: Combat Evolved Anniversary on PC and look forward to continuing to collaborate on The Master Chief's iconic journey throughout 2020, leading up to the launch of Halo Infinite later this year.
On behalf of the entire team, thank you for your continued support and we'll see you online!
Bonus: Additional Reading
For more insights into the journey to bring MCC to PC, check out our monthly development update blogs which are jam-packed with insider info on everything from in-development features to flight planning to community requests, bug fix status, and more.
And as always, follow @Halo on your favorite social media platform to keep up with MCC and all things Halo!