The start of Halo Championship Series is nearly upon us, and we hope you're as excited as we are. If you're just learning about the HCS, check out the below video to get a taste of what's to come.
Below is a list of major Halo eSports & HCS events. If you'd like more information about the events, just click on the images.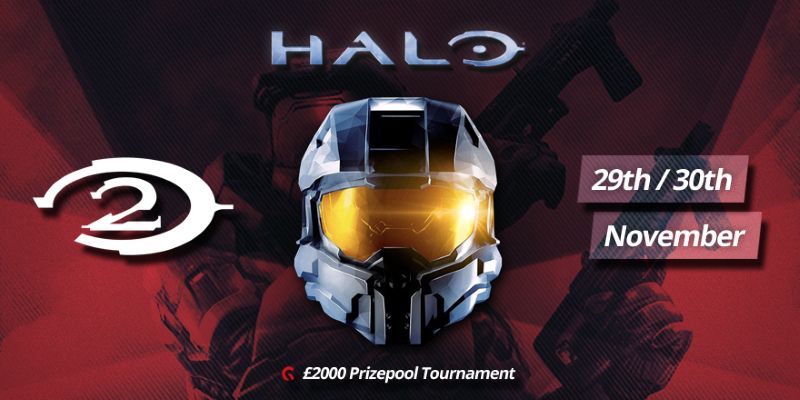 This weekend, the Gfinity Halo 2: Anniversary LAN Championship is taking place where the Europe's finest teams battle in Halo 2: Anniversary. HCS personality Alex "Goldenboy" Mendez has taken the trip across the pond to commentate the event, and bring HCS news you won't want to miss.

If you're looking to get started in the HCS, registration opens Dec. 1, and the first regular season online tournament is on Sunday, Dec. 7. We'll be announcing prize and points values for all events, including online tournaments, in just a few days. Registration for the HCS is free, as well as entry to all online events throughout the season.

The first HCS sanctioned in-person LAN tournament is hosted by Iron Gaming. The tournament will be taking place from December 12 – 14, and team passes are still available. Be sure to grab a pass with 3 of your friends for a chance at the $15,000 prize pool and a substantial amount of HCS Points.

The second HCS sanctioned in-person LAN tournament will be hosted by UGC. St. Louis, Missouri will be the home of this event, with over $20,000 on the line. Click on the image above for more information on the event as well as team passes.
Tomorrow (Sunday, November 30), the second and final pre-season online tournament is taking place. To register, head here. For updates on the latest on Halo Championship Series, follow us @Halo.