Since last week's blog, I've received a fair bit of questions similar to and along the lines of "Does this mean the written Bulletin has returned?" and "Will there be a written update along with every video Bulletin?" While I haven't quite determined the day of the week for these updates just yet, the weekly written update has indeed returned. Below, you'll find the latest of what's going on inside the studio walls, and more specifically, progress and status updates on MCC and Halo 5: Guardians.
Halo: The Master Chief Collection
After further evaluation, the team has determined that final testing for the content update will be completed internally, and we will not be conducting a beta test for the next CU. Also, it was determined that the additional time and work devoted to the beta would've actually postponed the public availability of the content update. Lastly, there were some added challenges surrounding the CU beta – including an extra series of required updates and rollbacks - that made us take a step back and reexamine the CU beta. Ultimately, this plan will allow us to deliver the smoothest possible experience, and ensure that the next content update becomes available as soon as possible.
Progress on the CU continues, and we'll work to provide an ETA once the final date is locked. As stated last week, our current focus and priority remains delivering the upcoming improvements to the matchmaking and party systems, but the team is also working on and prioritizing additional items beyond this, and I look forward to discussing these – a lot more – as we get closer to those updates.
Lastly, the playlist team is looking to update the playlist lineup with some new options that were mentioned last week, with the soonest additions coming in the form of Team Snipers and an updated cross-game Rumble Pit playlist. Team Snipers will temporarily replace SWAT as the featured playlist, and Rumble Pit will replace Halo 2: Anniversary Rumble. The objective-only playlist is receiving finishing touches and spot checks, but will not be part of this update. As we've stated previously, we're keeping an eye on data and feedback to determine which playlists stay in the mix, and which are swapped out for new experiences.
Relic
As we announced just before the holidays, we're reimagining Relic, the legendary Halo 2 map, and bringing it to life in Halo 2: Anniversary. Relic was selected not only due to its popularity, but also how it complements the suite of H2A maps and adds another map fitting for 12-16 players.
Our friends over at Certain Affinity have begun development of the Relic remake, and over the course of the next few months, we'll take you behind the scenes on the development process. For the first part in the series, we're unveiling some concept art, and have provided wallpaper versions for your desktop.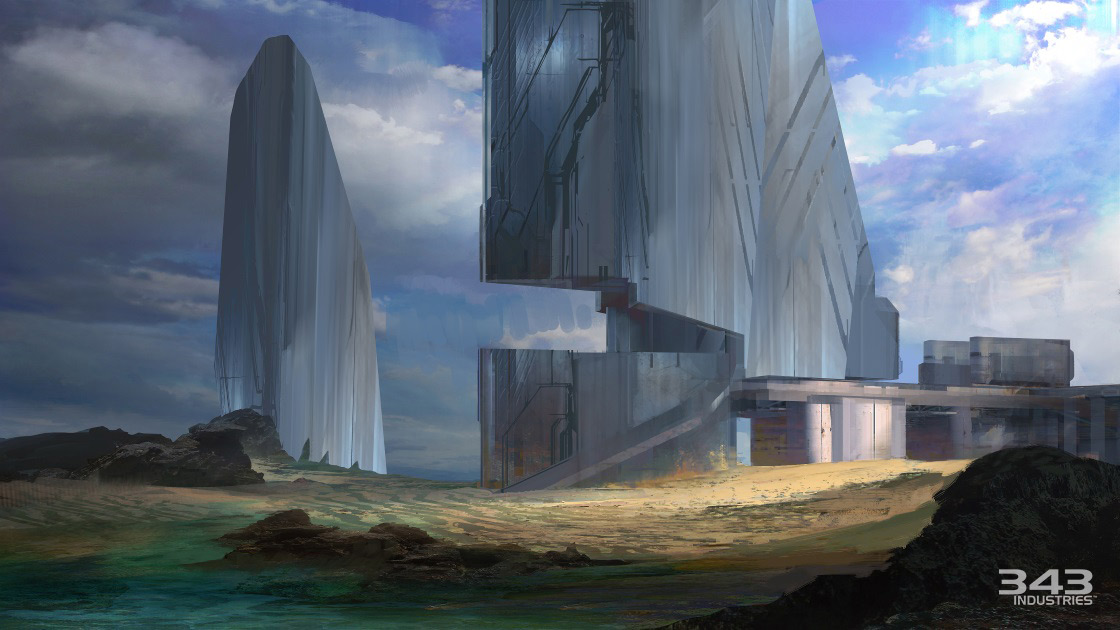 Wallpapers: [1920x1080] [1280x720] [1024x768]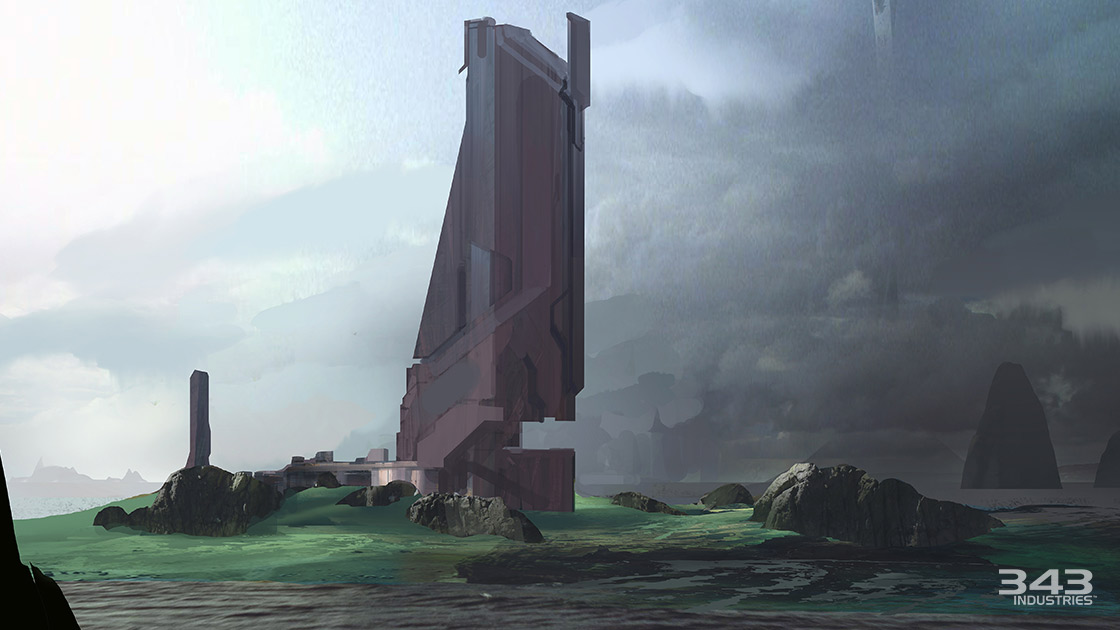 Wallpapers: [1920x1080] [1280x720] [1024x768]
We hope you enjoyed this early sneak peek, and we'll be back with more Relic updates as development progresses. Stay tuned.
Halo 5: Guardians
By now, you've likely caught Josh's blog which covered some of the learnings, thinking, and changes coming out of the beta. We'd like to thank you for your continued feedback on Arena multiplayer, and are excited to share lots more in the coming months. Which reminds me – if you didn't catch The Sprint on Halo Channel, you can watch it now on YouTube – head here to get started with episode 1. For now, I bothered our stats and data teams enough that they provided me with some extra beta stats, and I'd like to take a moment to share some, which celebrate specific community members and their achievements:
Halo 5: Guardians MP Beta: Top Performers
Most Combat Evolved medals earned: hardshocker, 38
Most Big Game Hunter medals earned: SSlCK, 48
Most Groundpound medals: PaperPlanes327, with 324
Most Spartan Charge Medals: AnonymouzKILL3R, with 424
Most Assists: General WDC, with 5057
Most Assassinations, Slayer playlist: Otch VIII, 564
Most Kills, Slayer playlist: Zapity Zap Zap, 10,397
Special congratulations to all of the players mentioned above for topping the leaderboards, and a thanks once again to all of you who participated.
That does it for this week. I'll be back again soon with the latest on MCC and beyond. Until then,
Bravo