Welcome back, readers. Another Friday has arrived, which means the weekend is here, and we're one week away from the Halo World Championship, as well as one week closer to the Ghosts of Meridian and plenty more Halo 5 goodness.
Earlier this week, the services team released a series of updates aimed to help Arena players at high skill levels find matches faster, and also to ensure that Onyx players are seeing the appropriate amount of CSR movement after wins and losses. We're hearing things are working well. Additionally, we've been keeping an eye on reports from players around the globe, and working with top players in international regions to determine further improvements that can be made to matchmaking. Keep the feedback coming.
We'll talk about a few more things in a bit, including a peek at some Ghosts of Meridian goodness, but to start, we must talk about the biggest Halo tournament in history, which happens to be next weekend.
Halo World Championship Finals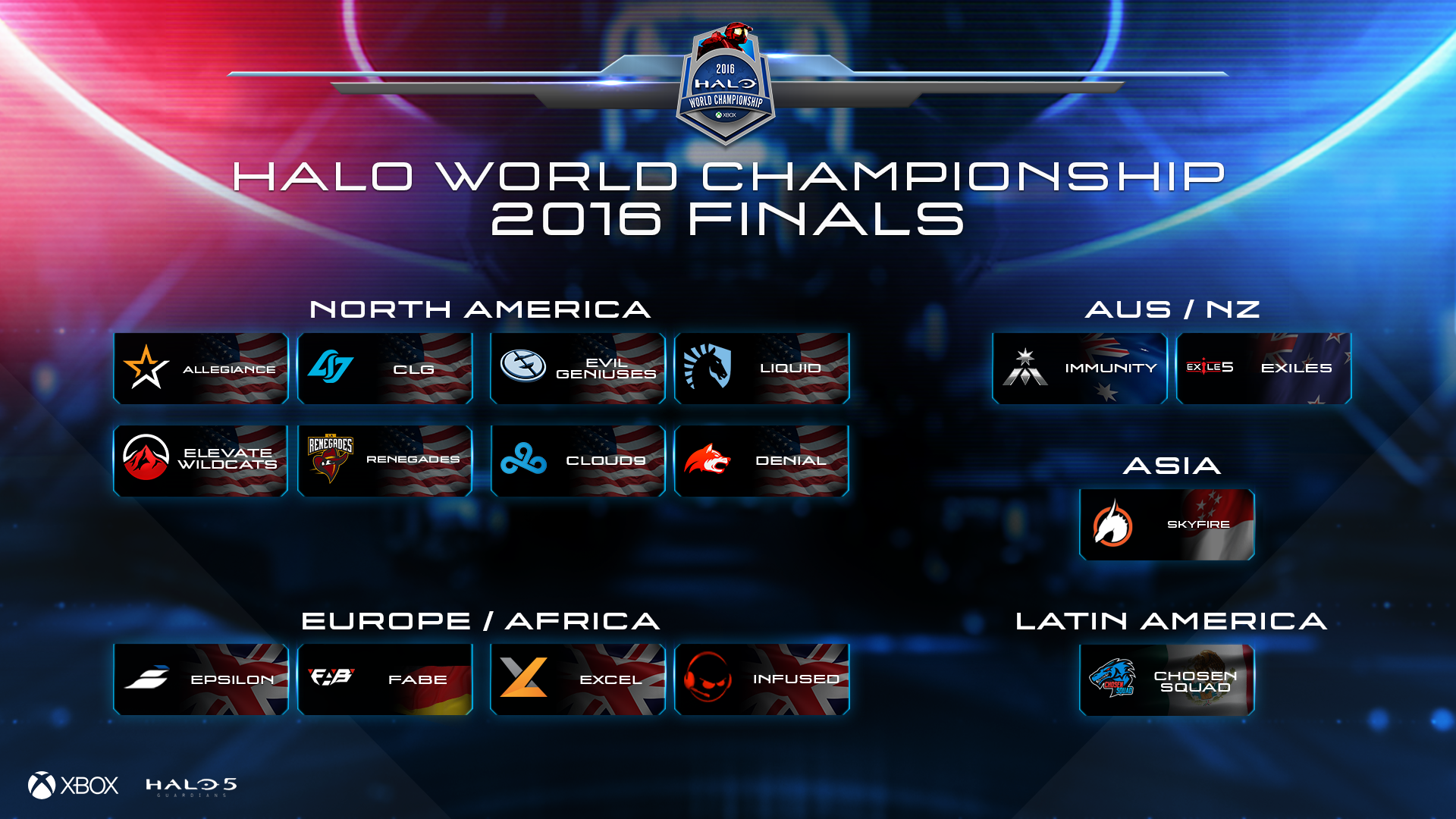 Over the past few months, teams from around the globe have been duking it out for the chance to represent their region in the Halo World Championship, as well as a piece of the $2.5 million prize pool. I, too, have been trying to figure out how I can get my hands on this prize pool, and so far have met a large deal of resistance from the Microsoft legal team.
The 16 teams in the above graphic have been slotted into their respective groups (see them and more at Halo.gg), and at the end of the weekend, only one team will emerge victorious, leaving with not only $1 million just for themselves, but also the title of the best Halo team in the world. Here's how to watch:
Halo World Championship 2016 Finals
Twitch.tv/Halo, Halo Channel, Xbox One
March 18-20
Join us on Monday 3/14 for a HaloWC-related announcement with all broadcast details, caster lineup, and more. Before we move on, be on the lookout for the free Halo World Championship Xbox One gamerpic, which we're told should be available within the next few days.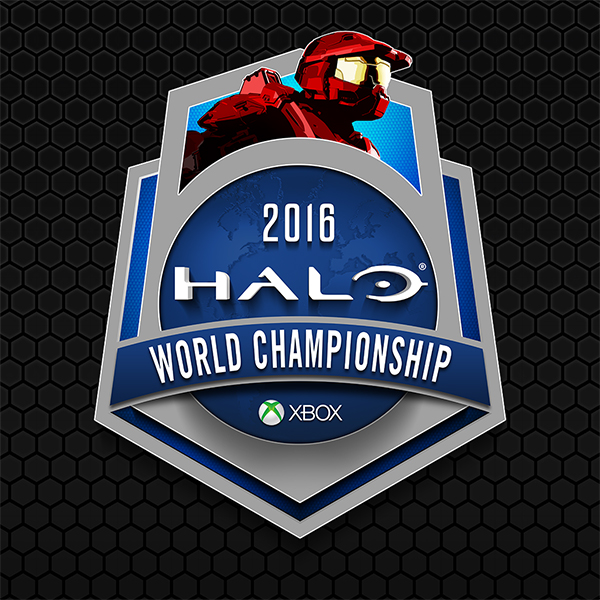 We'll be heading down to Hollywood in just a few days, and we hope you'll join us for the epic grand finale.
En route to Meridian

The next Halo 5 content drop is on the way, and teams across the studio are hard at work to get things finished, polished, and ready for the early April release. Over the next few weeks, we'll be taking a closer look at what's inside, and some new visuals are not too far below. Ghosts of Meridian will bring with it brand new weapons and weapon skins, helmets and armors, assassinations and emblems, vehicles, and a new Warzone map. Speaking of the last two, let's…speak a little bit about the last two.
Skirmish at Darkstar
Our newest Warzone battleground, Skirmish at Darkstar will allow you to battle it out amidst scattered elements of colonial reclamation as humanity attempts to take back the world's charred surface.
The upcoming map brings an entirely new feel to the Warzone experience, with a variety of unique sightlines, flank routes, and cover pieces that invite you to push across and throughout the map, dodge danger from patrolling vehicles, and perfectly time an attack on opponents. If you've been anxiously awaiting a new place to bust out your finest REQs and lay down destruction, this is it.
To take a closer look at the map, we'll start by unveiling some fantastic art from the concept team, with a note from Josh Kao: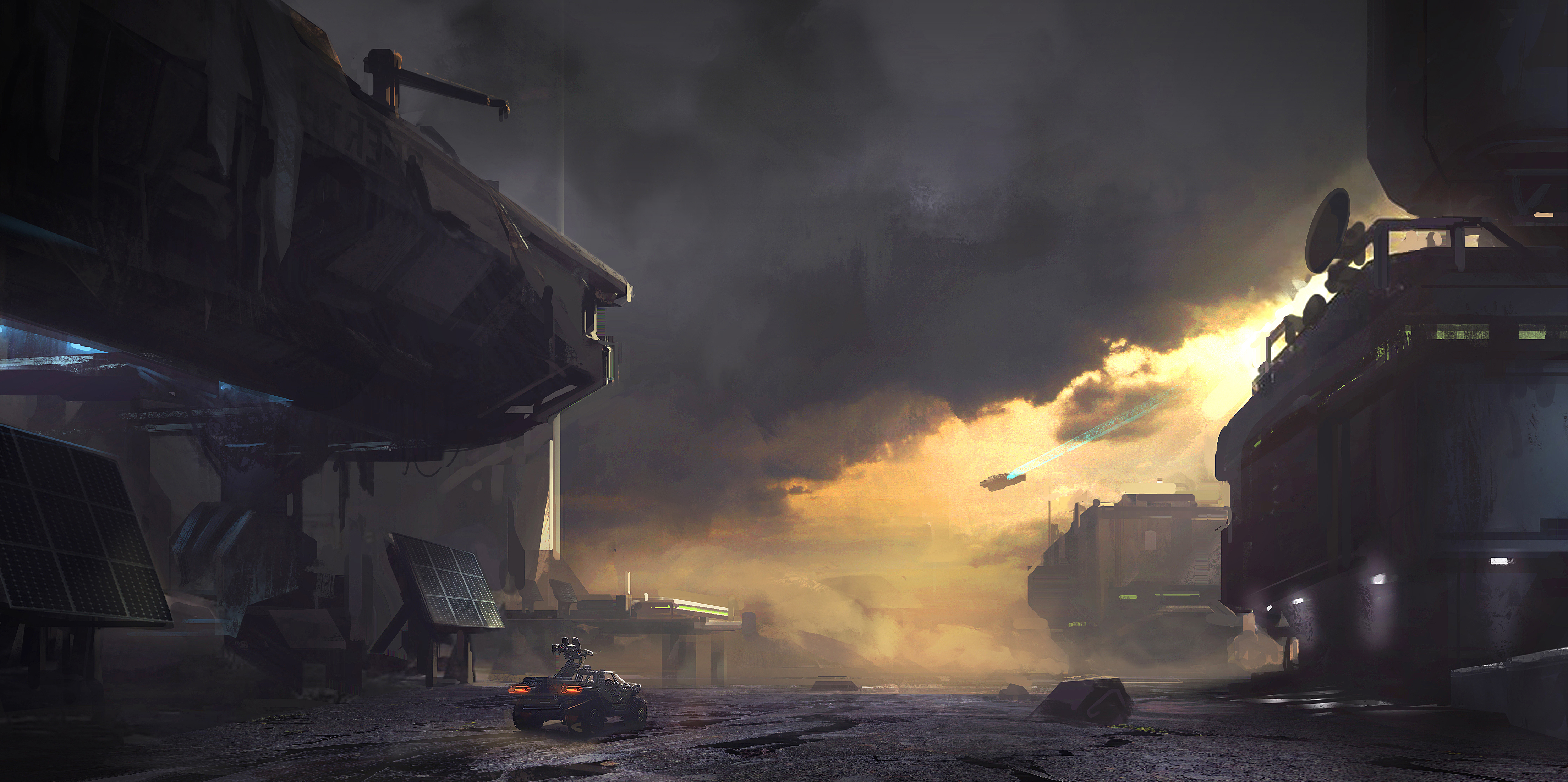 Josh Kao, Senior Concept Artist
For Skirmish at Darkstar, the team decided on having a derelict ship in the middle of the map on the mining planet of Meridian - which you can see to the left of the concept. I originally thought about having a space elevator in the concept, but we decided against it because there was already one in the campaign. I also wanted to capture the mood of what a mining planet would feel like, with the sunlight peeking through its heavily polluted atmosphere.
We'll be showing you more of Skirmish at Darkstar as we get closer to the update, and Grim will be diving into the fiction around the map in a future Canon Fodder, but for now, here's another brand new screenshot, hot off the presses, just approved by the Environment Art team this morning: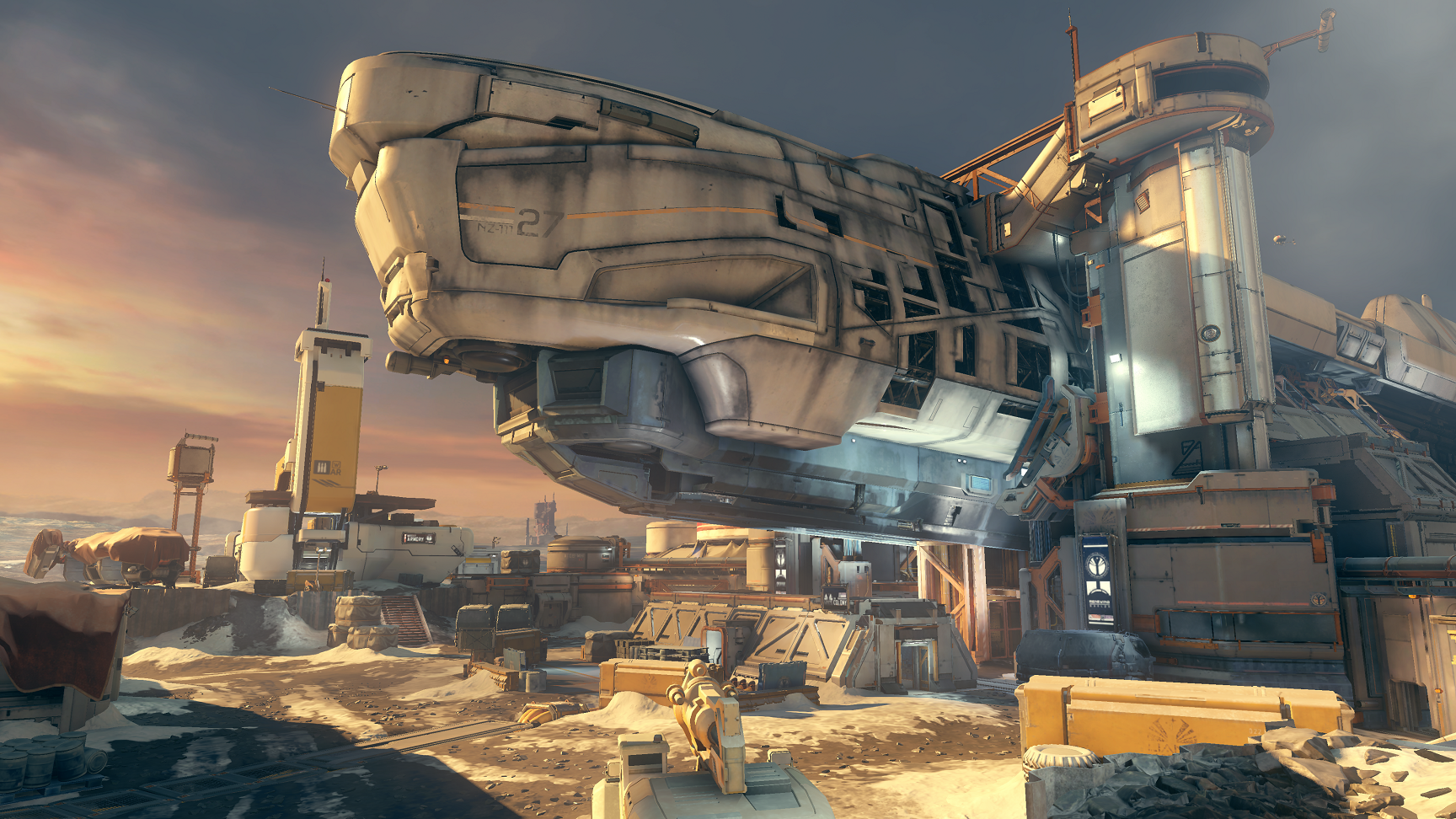 Hannibal Mantis
You first saw a sneak peek of it during our last live stream. You asked WHAT IS THAT THING?! And we haven't told you yet. But now we are. It is the Hannibal Mantis. Here's the first look at some official concept art: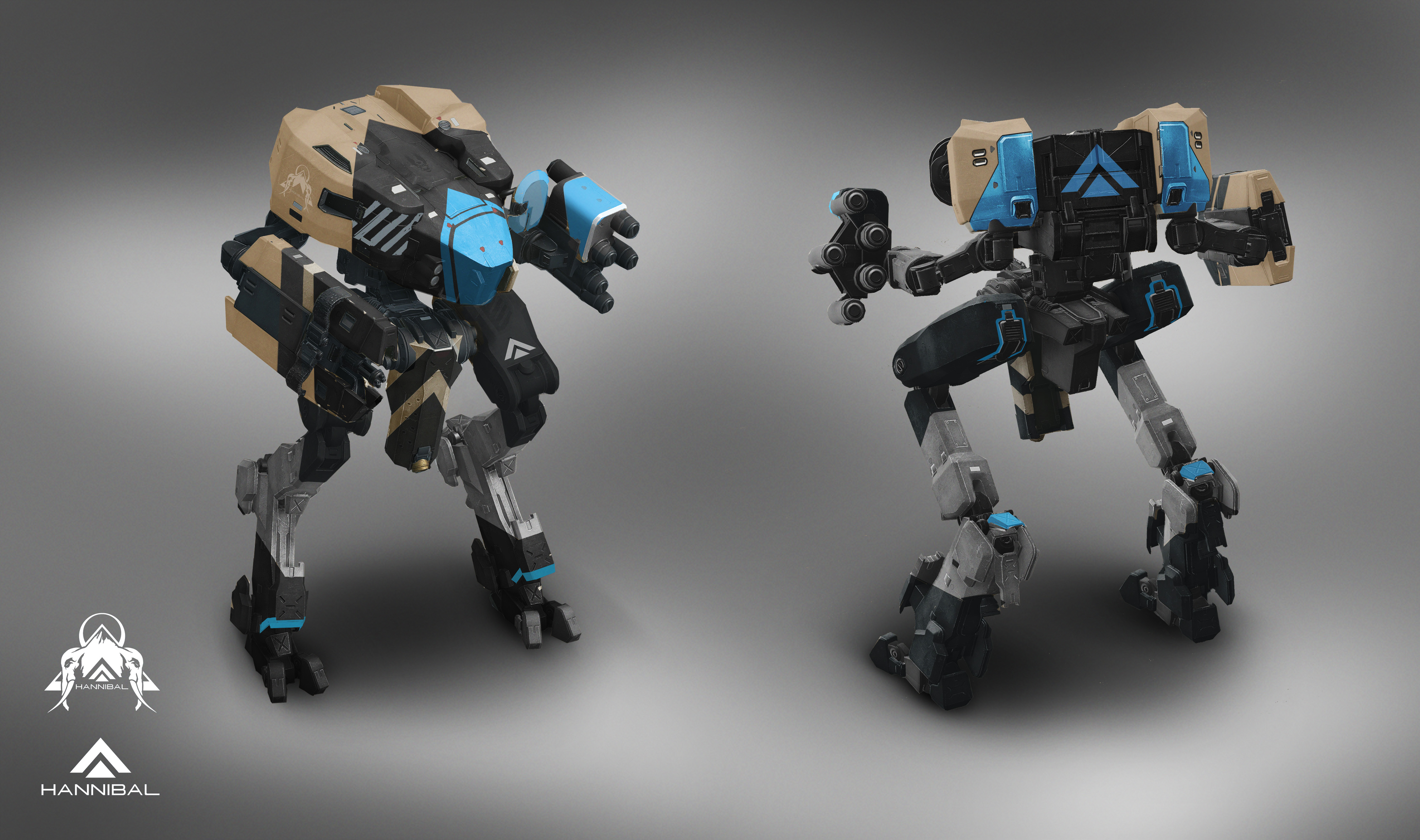 We'll be diving into more details on both of the above items as well as everything dropping with Ghosts of Meridian – from REQs to game updates – over the next few blogs, and of course, a live stream.
War(zone) Stories

We've all got a few Warzone War Stories. Stories of triumph, stories of last second camo-crouch-sneakiness, and stories of getting assassinated and finding the clip posted on the internet within an hour or so.
The multiplayer design team is looking to hear your stories and feedback on all Warzone maps and modes, and we've created a megathread here to allow you to sound off on all things – what you like, what you don't like, and things you'd change. Your feedback will shape the future of Warzone.
We'd also like to thank you for all the passion and threads around Warzone and concerns around optimizing the experience for everyone. We've seen several threads around the perception of kill farming, and its frequency and motives have been front of mind for us for a while now, and we want you to know that we're looking into a variety of options and considering appropriate adjustments to game systems and rewards. The first step in solving a problem is understanding how prevalent the issue is, and to do this we start with a series of community questions or observations, and them jump into the data. We first asked "To what degree is the Achilles Spartan Company incentive resulting in players excessively faming kills?" and secondly "Is this a common enough occurrence to have a major impact on the Warzone ecosystem?"
The key findings we have to share come from scrutinizing all Warzone matches and bucketing them into three different categories: games with a Spartan Kill difference less than 100, between 101-200, and 200+
We also compared these numbers from before and after the Achilles announcements to look for any correlation to an increase in behaviors of these sorts. Here's a simple table:
Classification
Week Before Achilles Announce
Week After Achilles Announce
Change
Less than 100 kill difference
92.93%
93.02%
0.09%
From this, we gather that while the behavior occurs, it wasn't necessarily fueled nor impacted by the quest for Achilles. However, we do see that it occurs enough that we want to find the right adjustments to steer all teams away from this style of play.
We've seen many great suggestions on gameplay adjustments, and the team is evaluating a variety of options. Most importantly, we don't want to make a change that disrupts the fun experiences and competition we are seeing in the majority of matches, so the team is carefully evaluating several proposals. We'll continue to keep you updated on any new observations or gameplay adjustments that are in the works.
Community Maps Update
Over the past few weeks, the Community Team has been working with Forgers from around the community on collecting, playtesting, and refining some of the finest community maps, with a specific focus on new and updated Big Team Battle maps as well as a big batch of new Grifball courts. As we've discussed recently, these maps sometimes need a bit of work before they can be brought in internally, (most commonly spawning adjustments, location names, etc), but we're excited to say that Community BTB and Grifball maps have officially been handed off to internal teams for final playtesting from multiplayer designers as well as full map test passes. If maps need further changes, we'll work with the Forgers directly on them, and the maps that are good to go will be slotted into future matchmaking updates. We'll continue to keep you updated on this, too.
MCC Playlists & Adjustments

Over the past few weeks, the team has been monitoring MCC playlist and population data and preparing adjustments and playlist consolidations to help players find matches, and find them faster. We're preparing a series of changes that include a backend adjustment to improve the speed at which matches are formed, as well as some playlist parameter adjustments. We're also making changes to the following playlists by widening the search range a bit, allowing you to have more players to search with:
Team Halo 2: Anniversary
Team Doubles
Halo: CE
Halo 2 Classic
Halo 3
Halo 4
Team Hardcore
For Team Hardcore, one of the least populated playlists, we'll be opening up the playlist rules to allow players of nearly all skill levels to match with each other, in an effort to allow more games to be played. We'll be keeping an eye on playlist data moving forward to determine which playlist can sustain their populations, as well as changes that can be made to ensure that matches are found as quickly as possible.
Lastly, we're preparing a series of playlist consolidations which will focus on a smaller number of playlists and rotating existing experiences. In the first consolidation, Rumble Pit, the least popular playlist, will be removed, and several (but not all, such as game-specific playlists) of the other playlists will be moved to a rotating, regularly updated calendar. The playlist lineup will also be adjusted so that the ordering represents the most popular playlists, giving you an idea of which playlists might find matches faster. The team is also looking at further playlist updates and refinements regarding voting options, new playlists experiences such as Halo 3 Grifball Throwback and Head to Head.
Community Spotlight

For this week's spotlight, we'll be highlighting a new Forge favorite as well as some favorite spots for Forge finds.
Scavanger
by Commander Colson
This beauty is one of the finest BTB maps we've played, and one that may just find its way into matchmaking in the aforementioned Community BTB map update. To see more, check out these ForgeHub links:
ForgeHub Map Feature
Youtube Feature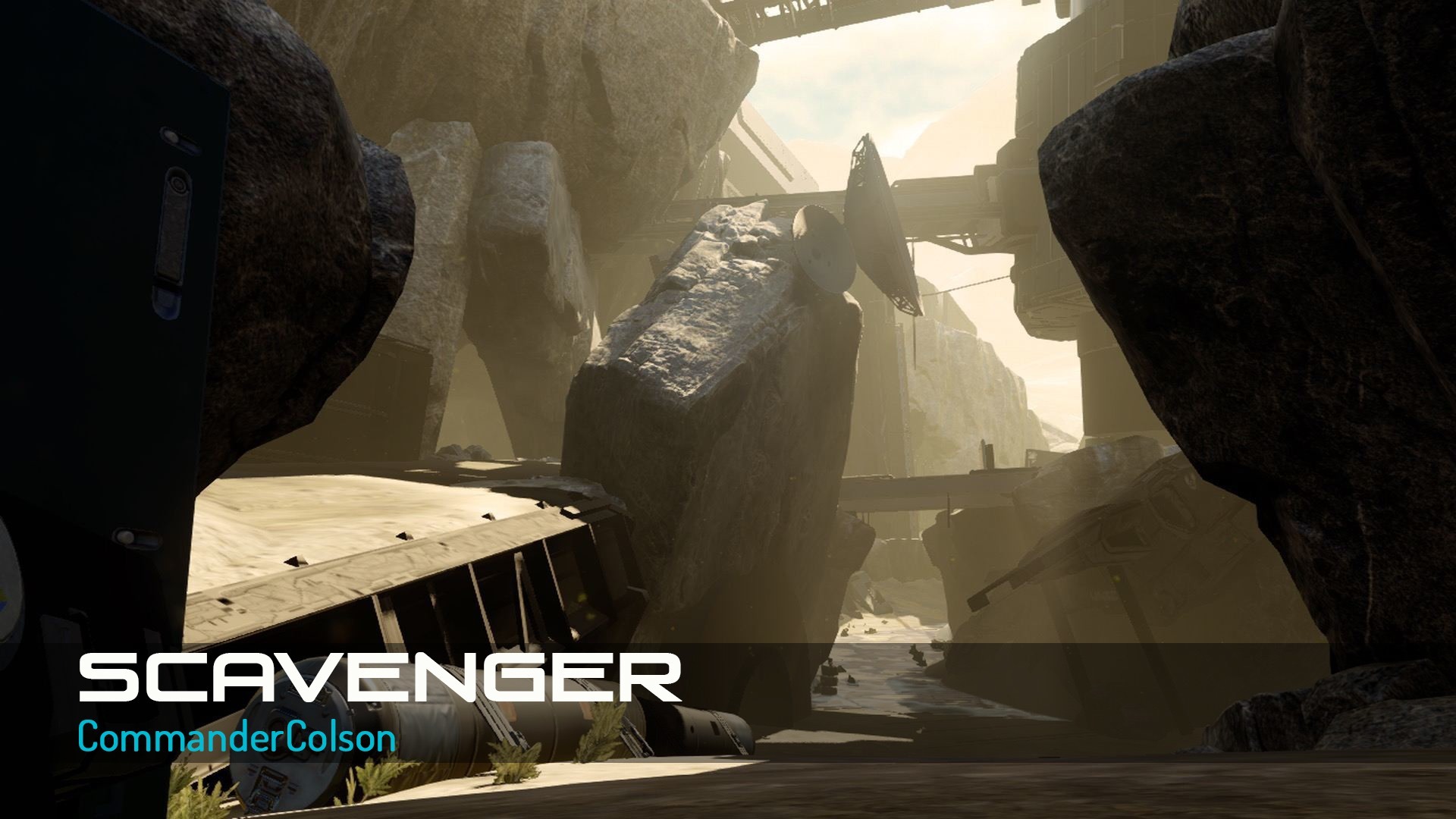 Next up, while we love highlighting Forge stuff, we want to also share with you a list of some of our favorite spots for Forge finds. Bookmark 'em and check 'em often.
ForgeHub | Forge Tutorials | Map Features | Website
Forge Labs | Forge Tutorials | Map Features | Monthly Forge Challenges
TheHaloForgeEpidemic | Map Features
Zandril/ZannyVids | Map Features
Play of the Week
This week's play is, as the title confirms, rather disgusting, and features explicit gameplay as well as language. Royal2 from Halo World Championship frontrunners CLG pulled off quite a nasty clip last night, and today, we celebrate it and hope for more no-scopes next weekend.
That'll do for this week, friends. Before you jump into the weekend, be sure to head over to this week's Canon Fodder (also hot off the presses). We'll be in Hollywood next week for the Halo World Championship, so the written community update will return on 3.25.
Until then,
Bravo