Ahhh E3... the annual gathering of publishers and developers to celebrate the industry and share a glimpse at all of the exciting games and experiences on the horizon. As a gamer, it's basically a holiday that we eagerly look forward to year after year. It's hard to believe it's been about fifteen years since I attended my first E3 with Bungie to support Halo 2. And it's surreal to think that my last E3 as part of Bungie was in support of Halo: Reach and now I've come full circle and am returning to once again help share Noble Team's adventures with fans both old and new.
Members of the 343 team will be hanging out in the Xbox Experience within the Microsoft Theater from Tuesday through Thursday of the show, sharing a work-in-progress demo of Halo: Reach running on PC. Here's a quick rundown of what we've got going on during E3 2019.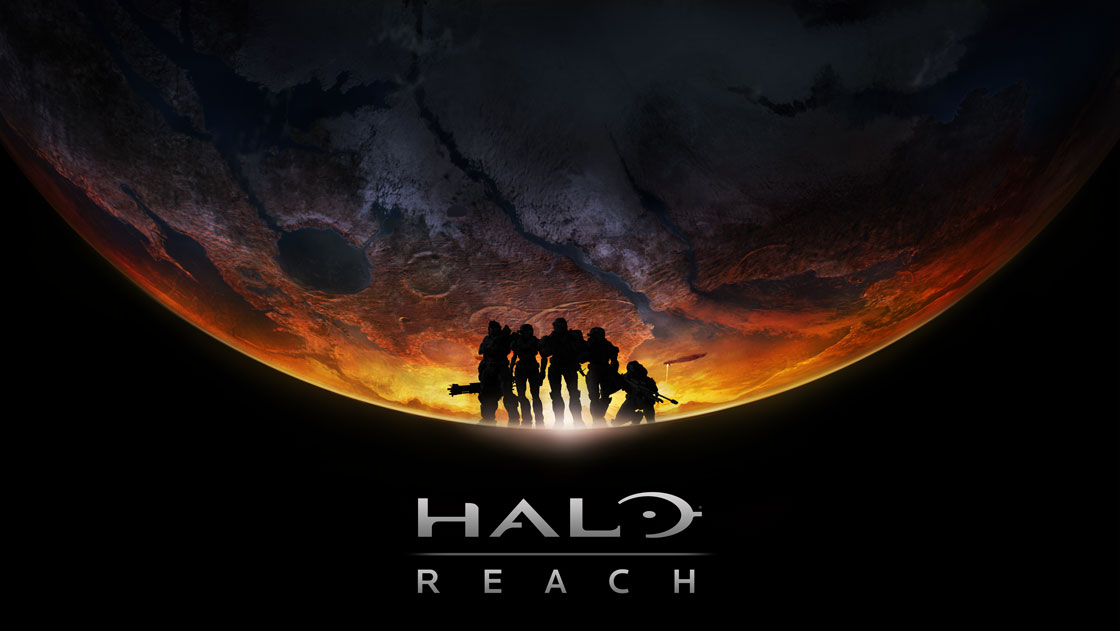 What's being shown?
As you know, the 343 Publishing team has been hard at work to bring Halo: Reach to MCC and bring the entire collection to PC. As a pre-cursor to Halo Insider public flighting (which is set to finally kick off in June!) we're showcasing a work-in-progress demo of Halo: Reach running on PC.
This build includes the "Tip of the Spear" mission with a built-in 10-minute timer to help us keep the crowds flowing and get as many people through as possible. Players will get a chance to experience Halo: Reach using a mouse & keyboard and our team is quite eager to gather feedback and initial impressions. By default we'll probably have the game running on Easy but for those feeling up to a challenge, you'll be able to kick it all the way up to Legendary or anything in-between.
If you're not attending E3 don't fret - Halo Insider flighting kicks off this month and in just a few weeks, Halo: Outpost Discovery gets underway and will also include opportunities to check out work-in-progress Halo: Reach builds.
For more info about this E3 demo, check out our recent 343 Social Stream where Max, Eric, and myself took it for a test drive and shared some updates on the project. To read more about the latest state of development and the journey to bring MCC to PC, check out this massive May development update blog.
WhEN and Where is this happening?
Halo: Reach can be found within the Xbox Experience inside the Microsoft Theater. We'll be setup and playing during regular show hours Tuesday, Wednesday, and Thursday. You'll find us up on the stage amidst a sea of other exciting titles and experiences. If you're one of the lucky folks attending the annual Xbox FanFest, we'll be there too!
Daily Activities
Beyond just offering a chance to play, we've got a few specific activities to make you aware of!
"Office Hours"
While we'll have 343 folks there all day every day, we wanted to call out specific opportunities for attendees to come and chat with members of the 343 Publishing Team who are directly working on the project. Design Director Max Szlagor and Producer Sean Swidersky will be there to answer questions and hear about your hopes and dreams for MCC on PC (be nice!).
Tuesday - 11AM-3PM
Wednesday - 2PM - 7PM
Thursday - 2PM - 6PM
Feedback Surveys
We'll have some quick, low-tech surveys that we'd love players to fill out to help us gather feedback on the experience and how mouse & keyboard controls are feeling. Everyone who takes the minute or so to complete the survey will get a poster!
Social Giveaways
Want one of the new awesome over-sized Halo: Reach mouse pads?
1. Come by the booth, play the Halo: Reach demo
2. Take a selfie of yourself with Halo: Reach and share it on Twitter and/or Instagram using #MCCE3 (make sure you're following @Halo!)
3. Each day at approximately 3:43PM we'll pick a lucky random person on each platform to receive a mouse pad.
4. If you're chosen, swing back by the booth any time before end of show on Thursday to claim your loot!
Reach Speed Run Extravaganza
To mix things up a bit later in the week we'll be kicking off a friendly competition for the last ~2 hours of the day on Thursday (approx. 4PM to 6PM). Players who can successfully complete the entire "Tip of the Spear" mission with the allotted time can win a Halo: Reach mouse pad!
Giveaways
Everyone who comes through the booth and checks out Halo: Reach on PC will receive a cool collectible pin! And as noted above, everyone who takes a moment to complete our feedback survey will get a Halo: Reach poster. And lastly, through the social media #MCCE3 daily giveaways and the Thursday afternoon speed-running we'll be giving away some of the new Halo: Reach mousepads.
Follow Along
Unyshek and I will be at the helm of our social media accounts sharing updates and behind-the-scenes looks at the show floor and all the awesomeness of E3. Be sure to follow @Halo on Twitter and Instagram to stay connected to all of the E3 Halo happenings.
But wait, there's more!
This doesnt have anything to do with Halo: Reach PC but in celebration of E3, we wanted to make sure everyone knows that there will be a daily login reward in Halo 5: Guardians beginning Sunday. Just log in each day through Thursday and you'll receive a complimentary Platinum REQ Pack!
We're excited to share this in-progress demo of Halo: Reach PC with E3 attendees and we're looking forward to meeting you and getting your feedback as we continue to refine the build and get it ready for our Halo Insider flighting kickoff this month.
As always, thanks for your continued support and for joining us on this journey!