Not long ago, we announced Halo: Silent Storm – A Master Chief Story, a brand-new hardcover novel that takes fans both new and old on an exciting adventure with John-117. Penned by New York Times bestselling author Troy Denning, Halo: Silent Storm follows the Master Chief and his fellow Spartan-II teammates within Blue Team as they fight for humanity's survival on multiple fronts during the early days of the Covenant War.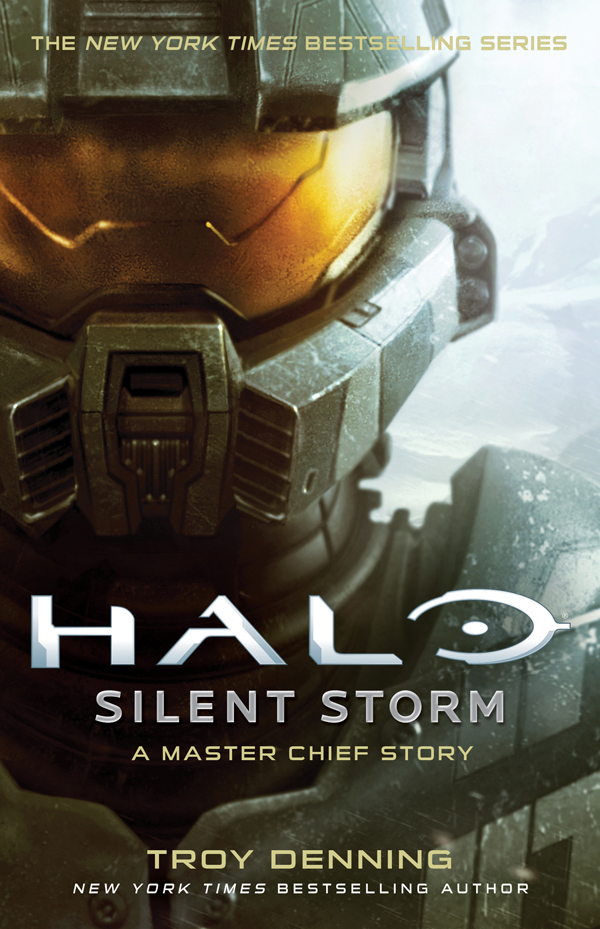 2526. It has been almost a year since humanity engaged in its destructive first contact with a theocratic military alliance of alien races known as the Covenant. Now the hostilities have led to open war, and the United Nations Space Command understands virtually nothing about its new enemy. There are only two certainties—the Covenant is determined to eradicate humanity, and they have the superior technology to do just that.
The UNSC's only hope lies with the Spartans: enhanced super-soldiers trained from childhood via a clandestine black-ops project to be living weapons. Their designated commander, Petty Officer John-117, has been assigned to lead the Spartans on a desperate counterattack designed to rock the Covenant back on its heels, and to buy humanity the time it needs to gather intelligence and prepare its defenses.
But not everyone wants the Spartans to succeed. A coalition of human rebel leaders believes an alliance with the Covenant to be its best hope of finally winning independence from the Unified Earth Government. To further their plans, the insurrectionists have dispatched a sleeper agent to sabotage the UNSC counterattack—and ensure that John-117 and the Spartans never return from battle....
Halo: Silent Storm gives readers an inside glimpse into the young lives of John-117 and his team, who find themselves thrust into a seemingly unwinnable situation. Together, they must grow into the types of heroes that legends are made of, and become humanity's best chance at survival. The novel focuses on the rarely-explored era of the UNSC's first years in conflict with the Covenant – a conflict that often divided their efforts between fighting an enigmatic and alien empire and defending their civilization from threats much closer to home thanks to an emboldened colonial insurrection.
These exciting adventures are wrapped in a gorgeous piece of cover art from renowned illustrated Christian McGrath, who brings to life an enigmatic early variant of the Master Chief's legendary Mjolnir armor.
Halo: Silent Storm is slated for hardcover and digital release on Sept 4 and is available for preorder now. This brand-new novel also shares narrative connections to the upcoming three-issue comic mini-series from Dark Horse, Halo: Collateral Damage, featuring the creative team of Alex Irvine, Dave Crosland, Leonard O'Grady, and Zak Hartong.
For all the latest news, reveals, and updates on other Halo novels, comics, collectibles, and more, make sure you're keeping up with @Halo and @HaloGear on social, and keep your browsers dialed in to halowaypoint.com.