All Units! Early access to Halo Wars 2 via the Ultimate Edition is mere hours from launching (or has already launched depending where you live!) and the standard release is landing in a matter of days. As excitement builds so too does the number of questions arising across the interwebs.
Before we rally our armies to play Halo Wars 2, let's play a game of 20 Questions and attempt to tackle some of the most common queries popping up in the community.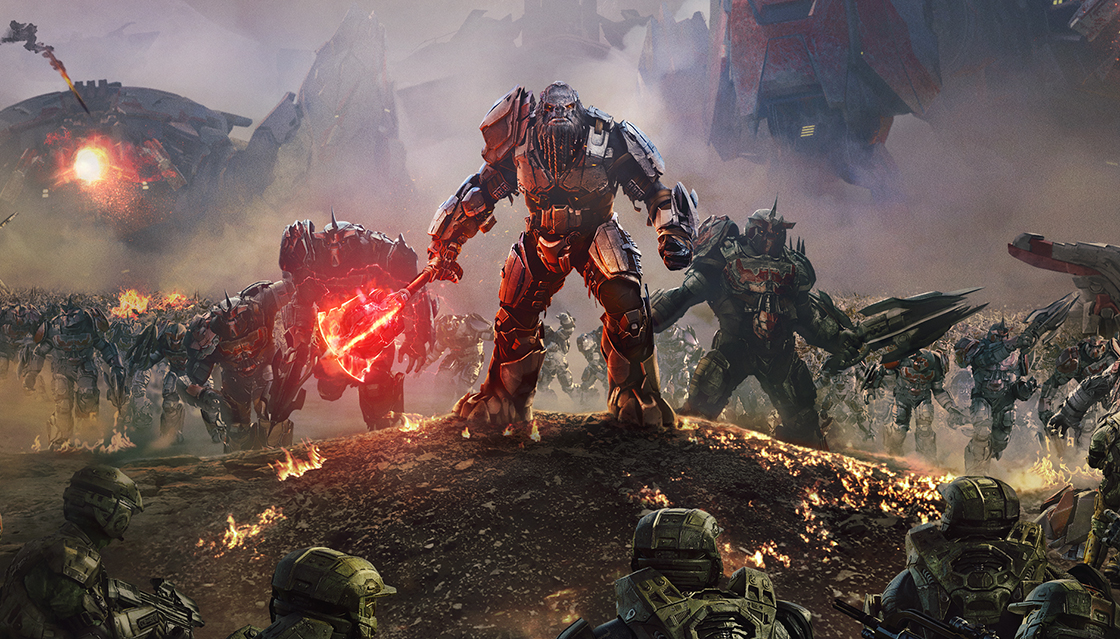 1. What achievements are included with Halo Wars 2?
You can check out the complete list of Halo Wars 2 achievements in last week's Halo Community Update right HERE.
2. Does Halo Wars 2 support "cross play" between Xbox One & Windows 10 PC?
No, it's not possible to play across/between the Xbox One and Windows 10 PC versions of Halo Wars 2. Players on each respective platform will play with other players on the same platform.
3. What is "Play Anywhere"?
When you purchase an Xbox Play Anywhere title digitally, it's yours to play on both Xbox and Windows 10. You only need to purchase the game once via the store on your Xbox or Windows 10 device and it will appear in your game library wherever you sign in.
To learn more about Xbox Play Anywhere and see which games are supported, visit the Xbox Play Anywhere website.
4. What are the PC minimum system requirements?
OS: 64-bit Windows 10 14393 (Anniversary)
DirectX: Direct X 12
CPU:
Minimum: Intel i5-2500, AMD FX450
Recommended: Intel Core i5-4690K, AMD FX-8350
Ultra: Intel Core i7-6700K, AMD FX-9590
RAM:
Minimum: 6 GB
Recommended: 8 GB
Ultra: 16 GB
GPU:
Minimum: nVidia GeForce GTX 650 Ti, AMD Radeon HD 7750, Intel HD 520
Recommended: nVidia GTX 1060, AMD RX 480
Ultra: nVidia GTX 1080, AMD R9 Fury X
VRAM:
Minimum: 2 GB
Recommended: 4 GB
Ultra: 8 GB
5. What control methods are supported on PC?
You can use a mouse and keyboard or a game controller (Xbox One or Xbox 360 controller is recommended). If you use an Xbox One controller, you'll need either a USB cable to connect it to your device or an Xbox Wireless Adapter for Windows.
You can also connect an Xbox One S or Xbox Design Lab controller to your device using Bluetooth. For more details, visit Using Xbox One Wireless Controllers on a PC.
6. Is Halo Wars 2 available for pre-load?
Yes! If you've pre-ordered a digital version of Halo Wars 2 it is available for pre-loading right now to make sure you're ready to go the instant the game officially launches (Feb. 17 for Ultimate Edition, Feb. 21 for Standard Edition).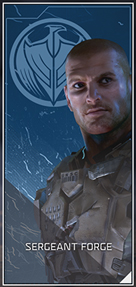 7. How many leaders are available at launch?
Halo Wars 2 will feature 6 total leaders at launch. On the UNSC side you'll find Cutter, Anders and Isabelle while on the Banished side you'll be able to choose between Shipmaster, Decimus and Atriox. However, there is a 7th leader avaialble as a special bonus! See the next question.
8. How do I get Sgt. Forge leader?
Sgt. Forge, a beloved character from the original Halo Wars, is available as special day-one add-on absolutely free! You can download "Leader Forge" from the Marketplace or, once in-game, select the "SERGEANT FORGE" item in the main menu. Forge comes with a handful of exclusive units, offering new strategies and tactics for Halo Wars 2 multiplayer matches.
9. Is an Xbox Live account required?
Signing in with an Xbox Live Gold account is required for online play on Xbox One.
10. What is the campaign about?
The heroes aboard the Spirit of Fire return to find themselves - and the galaxy - in more danger than ever. Set shortly after the events of Halo 5: Guardians, the all-new story is told in action-packed missions set on the legendary Halo destination known as the Ark. Players will strategically command overwhelming firepower in large-scale battles against a terrifying new threat facing the UNSC and all of humanity.
11. When does the Halo Wars 2 campaign take place in the overall Halo universe?
Nearly three decades after the events of the first Halo Wars and shortly after the events of Halo 5.
12. Does the Halo Wars 2 campaign support co-op play?
Yes! Two players can join forces online via Xbox Live and work together to battle through Halo Wars 2's epic campaign.
13. Are there unlockable skulls?
There sure are! Find hidden skulls scattered across the Halo Wars 2 campaign to add unique modifiers and effects to the game to increase difficulty score and most importantly, fun! Skulls can also be turned on in multiplayer matches to kick up the intensity and shenanigans to a whole new level.
14. What difficulty options are available?
As with all Halo games, you'll be able to embark on this latest campaign at whichever difficulty best suits you. Cut through your foes with ease on "Easy" or face insurmountable odds and overwhelming force on "Legendary." Whatever your skill level, the Halo Wars 2 campaign is ready and waiting.
15. What multiplayer modes are available in Halo Wars 2?
From hardened RTS expert to strategy novice, from a 7 minute fast-paced battle to a 45-minute war of attrition, there's a multiplayer experience and mode for everyone!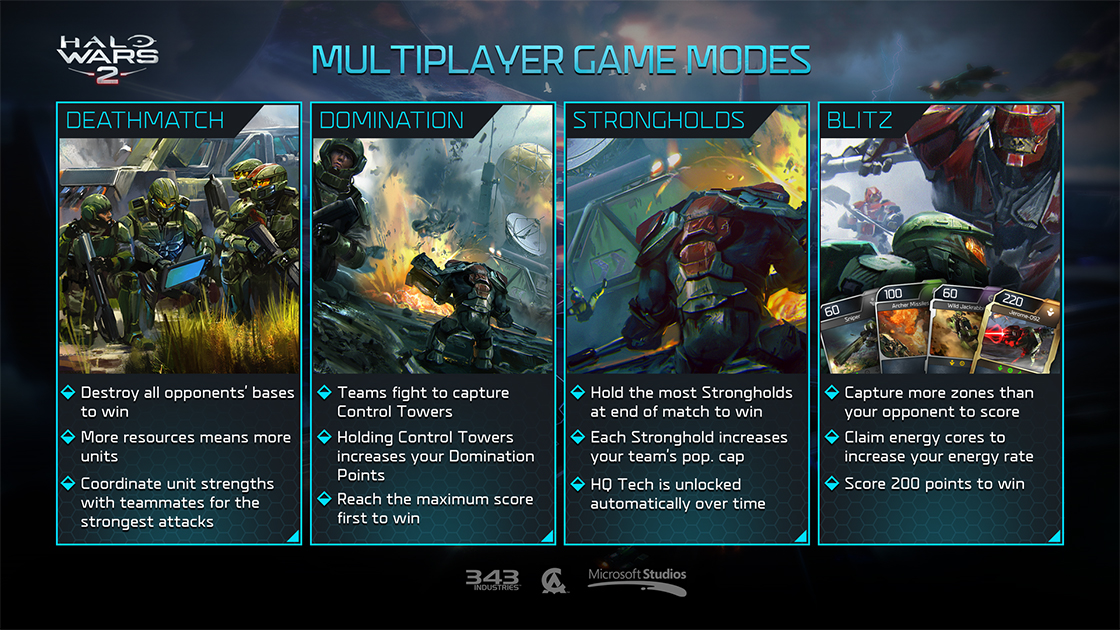 16. Can you play multiplayer vs. the AI?
Yes! Go head-to-head against AI controlled opponents, either alone or with a teammate(s), in Deathmatch, Domination, Strongholds and Blitz Firefight. You'll also be able to join the "Versus AI" playlist online to partner up with teammates and battle against AI opponents.
17. Will Halo Wars 2 launch with a competitive multiplayer ranking system?
Halo Wars 2 will have skill-based matchmaking taking place under-the-hood to ensure that players are matched into fun, competitive games online.
This shouldn't be confused with the player's "Spartan Rank" which is tied to XP progression, not skill. Since all new players start with a provisional skill rating it's not uncommon for players to potentially match with/against players who have a higher Spartan Rank until their true skill rating settles. Still, it's important to note that Spartan Rank does not correlate to player's skill at all.
Shortly after launch the team will be instituting a formal ranked competitive system into the game that's similar to what's offered in Halo 5. This intentionally isn't included at launch for a few reasons:
* First, a social/unranked environment is going to be more inviting and less stressful and allow players a chance to get familiar with the game, the units and the multitude of strategies and tactics at their disposal.
* Second, delaying a ranked seasonal model also allows the development team to monitor and respond to any balancing issues that usually only arise after players have spent considerable time exploring units and developing strategies and synergies. It's easier for players to be exposed to these "hot-fixable" issues in a social, no-stakes environment than in the midst of heated ranked competition.
* Lastly, we're looking to time ranked playlists/seasons with DLC releases which allows the team to roll in any new fixes or tweaks that couldn't be addressed via a "hot fix" and the introduction of new leaders is a natural opportunity to reset and roll-over a new season.
Overall this is definitely something the team is passionate about and takes seriously so for now, at launch, think of it as a "pre-season" and help us refine the game with your feedback and then we'll kick off a proper ranked playlist season cadence shortly after.
18. How many multiplayer maps will be available at launch?
Eight maps are available for Deathmatch, Domination and Strongholds while one map is available for Blitz and Blitz Firefight. The Halo Wars 2 team is currently exploring additional post-release multiplayer content possibilities.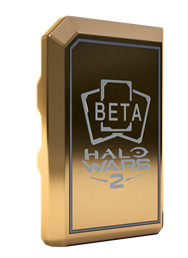 19. How can I get Blitz Packs?
Blitz packs can be earned in-game in a variety of ways: completing tutorials, campaign missions and daily/weekly challenges will all grant Blitz packs. Additionally, you'll get a pack each time you level up your Spartan Rank (via earning XP). And if that isn't enough, you always have the option to purchase packs via the Marketplace Store.
You can also earn up to 10 packs before you even boot up Halo Wars 2 for the first time!
* Blitz Beta – If you participated in the Blitz Beta then you potentially have two card packs waiting for you when the game launches. You'll earn one pack if you just launched the Beta and another pack if you completed one match.
* Halo Wars – The team also hooked up Halo Wars 2 Blitz Packs to two existing Halo Wars 1 achievements. You can earn one Blitz pack for completing the "Playin' the Field" achievement and three packs for the "Adjudicate the Arbiter" achievement.
* Halo Wars: DE – Get one Blitz Pack for completing the "Playin' the Field" achievement and three packs for "Adjudicate the Arbiter."
20. What has changed in response to the recently concluded Blitz Beta?
The Halo Wars 2 team received tons of great player feedback and invaluable data to help tune and improve the game prior to release. Here's a snapshot of some of the bigger ticket changes implemented as a direct result of the recently concluded Blitz Beta:
Reduced the Locust and Bloodfuel Locust DPS, health, and shields
Scarab can now attack units at closer range
Improved the responsiveness of Blitz card hand inputs
Improved game performance
Improved UI responsiveness
Tightened skill matching to improve match quality of multiplayer games
Improved initial loading times
Bug fixes for card hand and units not responding
Improved voice chat functionality on PC
Improved PC performance, hardware detection, and compatibility
Improved multiplayer and network reliability
Lots and lots of additional fixes
Did we answer your question? If not, stop by our forums and we, or one of our upstanding community members, can hopefully lend a hand!
And finally, this technically is a reminder rather than a question, but don't forget to join us to celebrate the launch of Halo Wars 2 with "Halo Wars 2: Live" at 4PM PT on Feb. 16th!
We want to hear from you! Share your questions and comments for the Halo War 2 team on Twitter using #HaloWars2 and you might get featured on the show!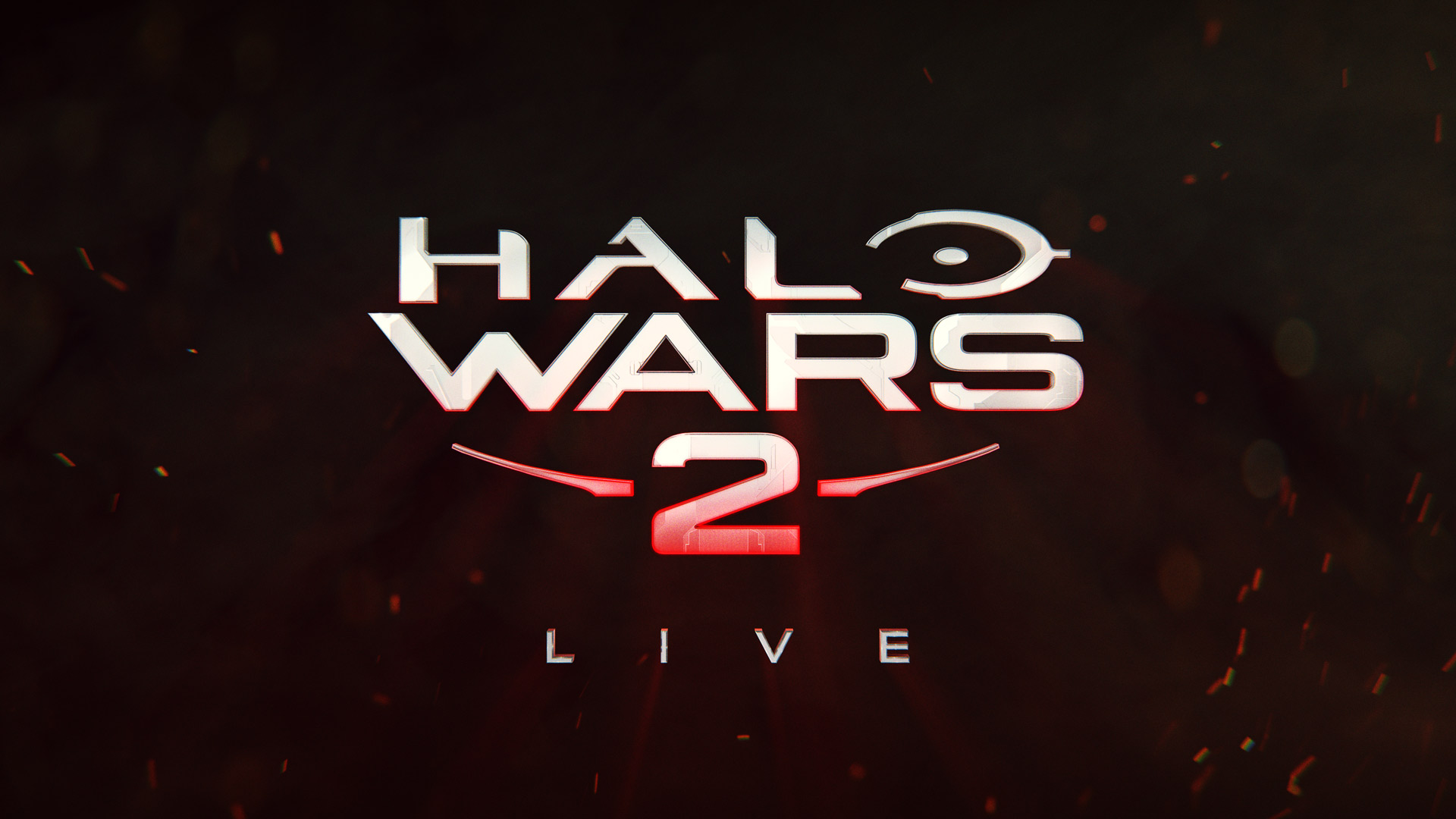 You can tune in to the live stream on the Xbox Beam, Twitch, Facebook and YouTube channels to go behind the scenes at 343's launch party where you'll learn more about how the game was created, meet members of the team (as well as our friends at Creative Assembly), hear from special guests, and much more! Oh and of course there will be plenty of prizes to go around. We hope you'll join us!