By 343 Industries -
As the 343 Team looks ahead and works on the future of Halo, we periodically take stock of everything we currently operate and support across the entire franchise ecosystem. As time goes by, various applications and services fall out of scope and are de-prioritized as they are no longer a key component of our future plans and aspirations. Ceasing support and operation of these legacy offerings frees up resources that can be re-deployed on better services for the future.
Today, we want to let you know of our plans to officially decommission the Halo App on Windows PC starting on 8/16/2019.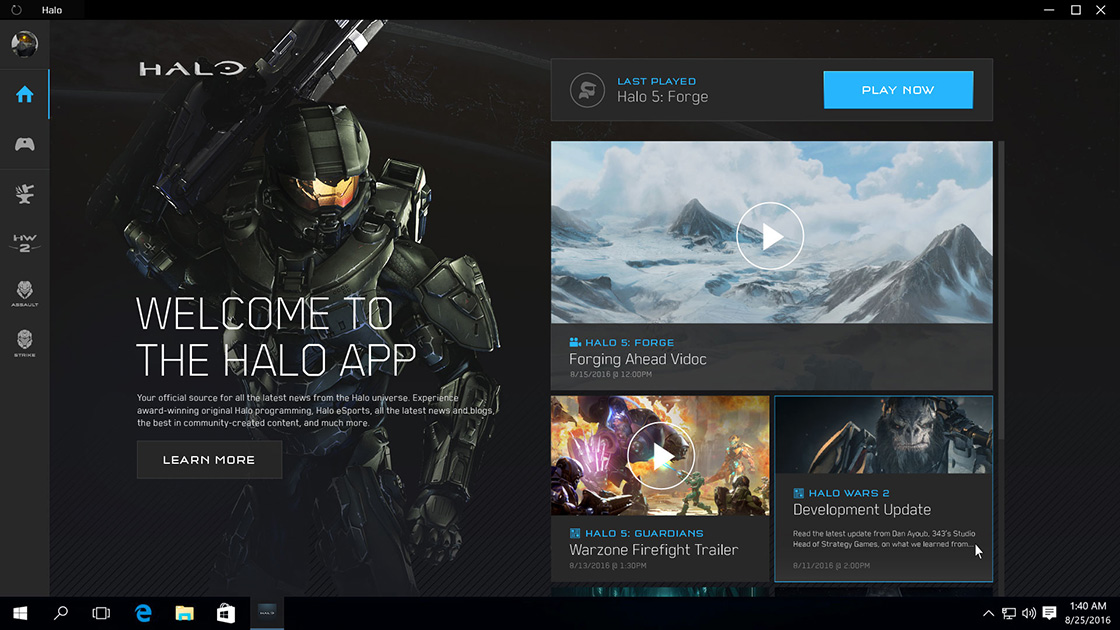 Beginning today, Halo and HCS news content will no longer be published within the Halo App. Instead, you can continue to find all of this same great content on halowaypoint.com and Halo.gg. Halo Wars 2 game stats will continue to populate within the app until 2/16/2020, but the same data can also be found within the game client and on Halo Waypoint.
We recommend that you go ahead and uninstall the Halo app as there will be no more content, updates, support, or functionality being added. If you currently use the Halo PC app to launch Halo Wars 2 or Halo 5: Forge, as of 8/16/2019 you will need to launch each application individually. Please note that this will have zero impact to your ability to play and enjoy these games and has no impact on performance.
A number of people have installed and utilized the Halo App over the years since its release and we hope the content it delivered helped to enrich your enjoyment of all things Halo.
We appreciate your support and look forward to bigger and better things in the future.
- 343 Industries