Last year in Hollywood, the players of OpTic Gaming took down Team Allegiance in front of a roaring sold-out audience. Today with our partners at ESL, we're excited to reveal the details for the Halo World Championship 2017 Finals.

The goal for this year's main event was to create a true festival-like atmosphere, offering fans the opportunity to not only watch the amazing matches (both indoors and outdoors in sunny Southern California), but also meet the players, hang out with members of 343 Industries, compete in a Halo 5 FFA, and much more. The Halo World Championship is taking over the ESL Campus like never before – and we're excited to bring you more details today!
Date
March 24-26
Location
The ESL America Campus in Burbank, California
700 North Mariposa Street
Burbank, CA 91506
Map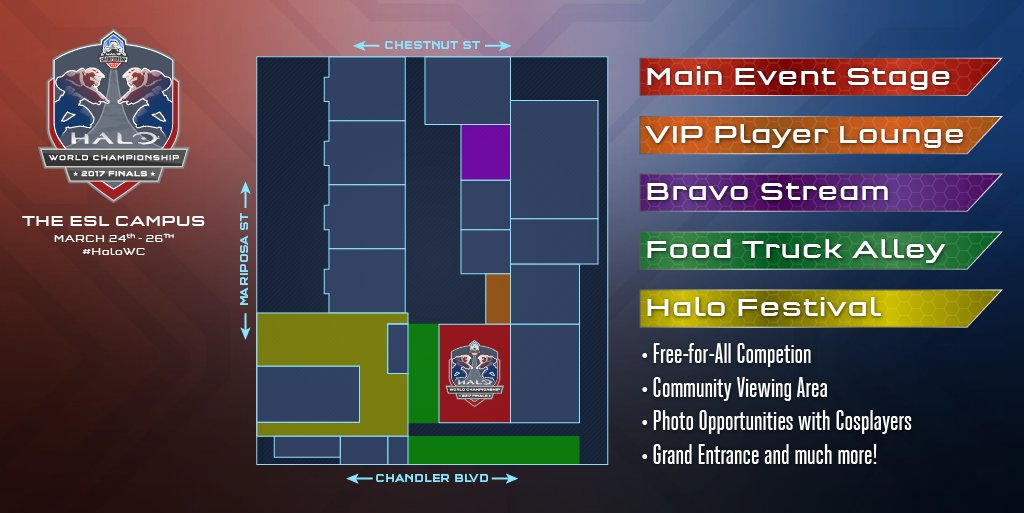 Ticketing info
Tickets go on sale Tuesday, Feb 7 at 11AM PT: esl.gg/halowc2017tix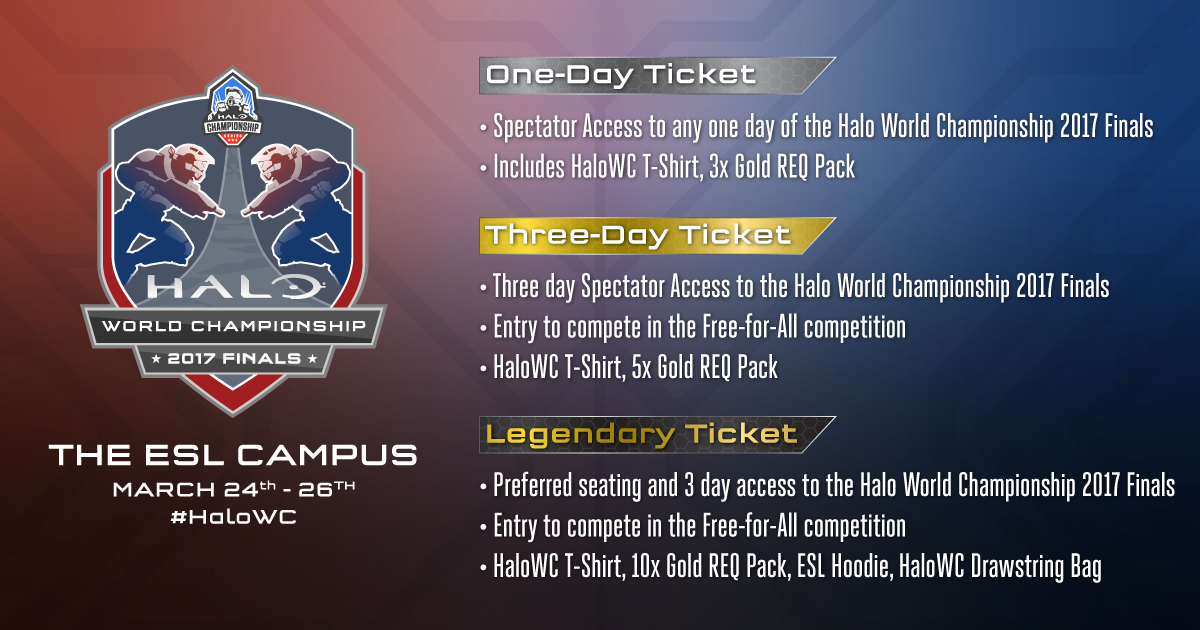 Don't miss out on the next unforgettable Halo community and esports event, we hope to see you there! For the latest on the Halo World Championship, keep it locked to Halo.gg, and follow @HCS and @ESLHalo on Twitter.