By 343 Industries -
The first ever Halo World Championship kicks off this winter! Qualification for the global tournament will begin in December, with the grand finals culminating in March of 2016. The largest Halo tournament in history will discover the top teams from around the globe, with 16 teams at the final event. The various regions will be represented as follows in the grand finals:
Top 8 teams from North America
Top 4 teams from Europe, Middle East, and Africa
Top 2 teams from Australia and New Zealand
Top team from Latin America
Top team from Asia
Earlier this year, we announced that the tournament prize pool would start at $1,000,000, and today, we're excited to announce that thanks to your REQ Pack crowdfunding, an additional $500,000 has already been added to the pool. This sets the current Halo World Championship prize pool at $1,500,000, and the total continues to grow each day.
Stay tuned to halo.gg for registration info, tournament format, and more details in the coming weeks.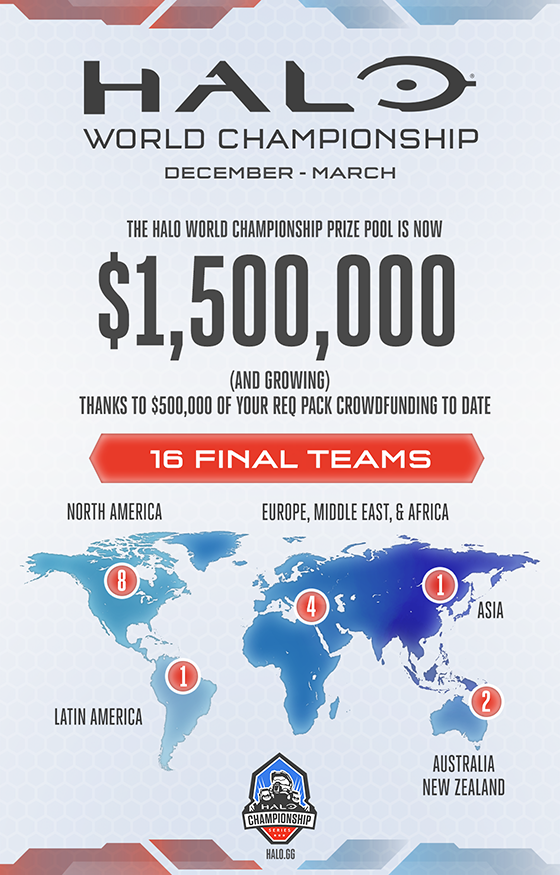 For more on the first week of Halo 5: Guardians, launch festivities and more, head here.