To celebrate the Halo Championship Series Season 1 Finals this weekend, we're excited to reveal an all-new line of clothing apparel. We've partnered with J!NX to bring high quality Halo Championship Series tees, hoodies, and more to the HaloWaypoint Store, and the gear is available right now!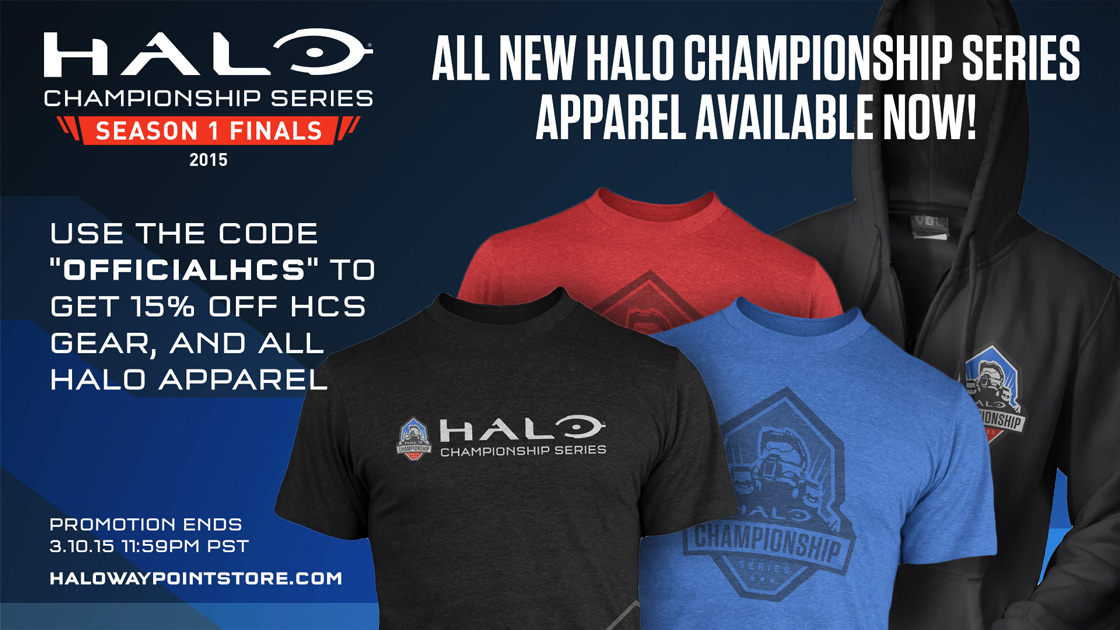 From now until 11:59PM PST on Tuesday March 10, you can use the same code to get 15% off of the all-new HCS gear. And, if any other Halo tees and outerwear catch your eye, you can still use the "OFFICIALHCS" code at checkout to receive the 15% discount.
Be sure to tune in this weekend to the epic conclusion of Season 1 of the Halo Championship Series on Halo Channel and Twitch.tv/Halo. For more info about the Season 1 Finals tournament click here.